8. Embedded programming¶
Instruction¶
Group Assignment
compare the performance and development workflows for other architectures
Individual Assignment
What I did this week¶
use and compare the performance of microbit, Arduino Pico and Seeeduino Xiao →in this page
browse the datasheet of ATtiny3216 I used → Individual Assignment
write some programs to control illuminating LEDs by using my programmer→Individual Assignment
Trial 1 : microbit¶
what is microbit¶
is a pocket-sized computer that introduces you to how software and hardware work together. It has an LED light display, buttons, sensors and many input/output features.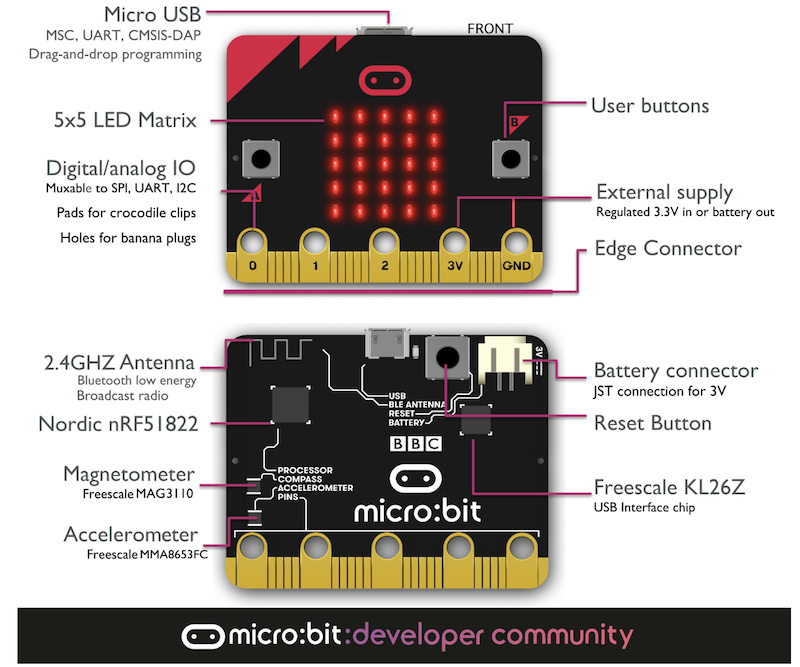 the microbit I used¶
version : v1.3x
IC: Nordic nR51822 by ARM
Core variant : Arm Cortex-M0 32 bit processor
Flash ROM : 256KB
RAM : 16KB
Speed : 16MHz
Debug : SWD, jlink/OB
moe specifications is here and instruction page is here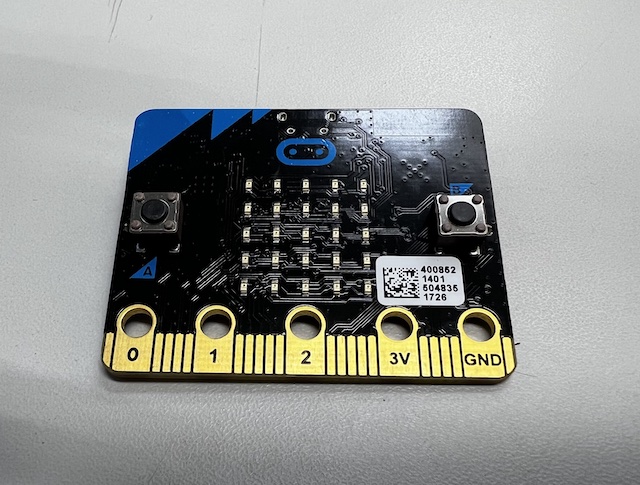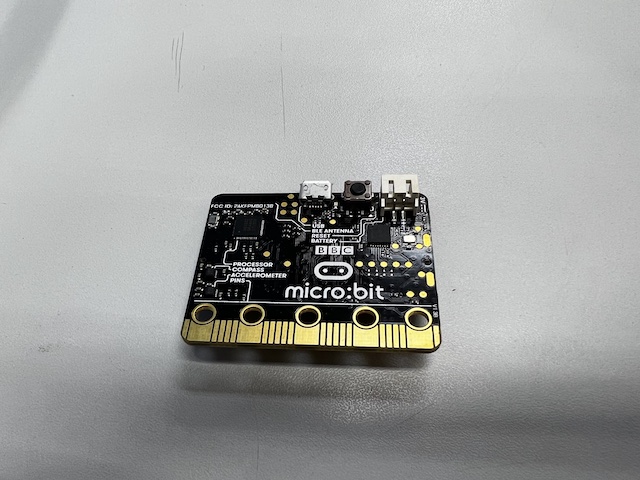 Trial 1-1 : test usage¶
Access to Microbit editor
edit the function on the visual programming

when pressing "A" bottun, illuminate the LED of (0,0)

edit the code in the visual programming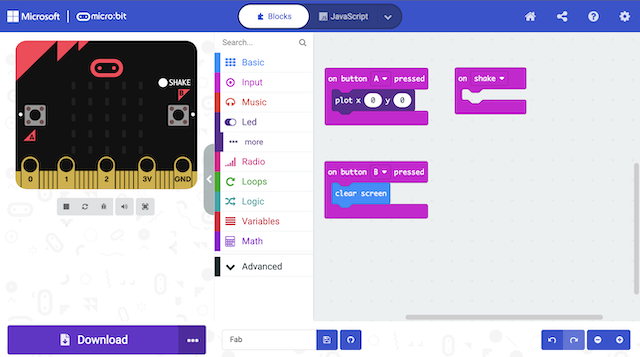 Click download and drag&drop to "microbit"

build done
Trial 1-2 : taking advantage of display and accelerometer¶
edit the function on the visual programming

when pressing "A" bottun, illuminate the LED in the shape of "❤️"
when shaking the board, show striking "Hello!"
when pressing "B" bottun, clear screen

done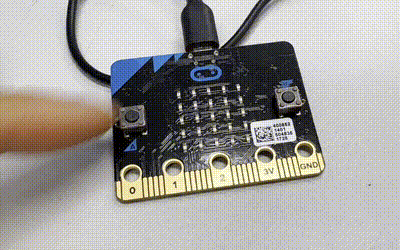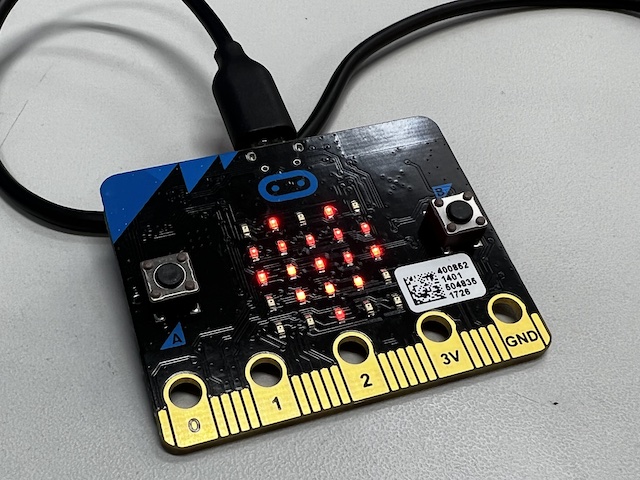 Trial 1-3 : combitation to the peripherals of loudspeaker¶
edit the function on the visual programming

when pressing "A" bottun, show icon of "❤️" and play melody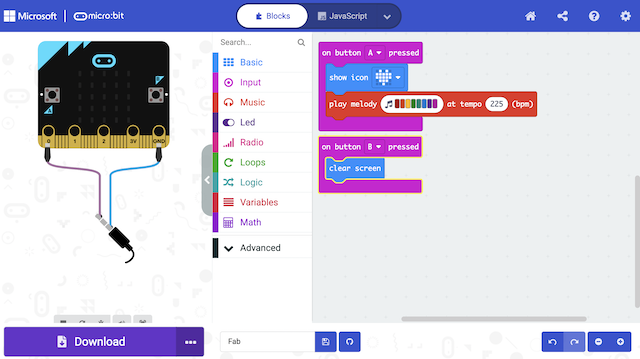 Trial 1-4: switch between Blocks and programming language(Javascript or python)¶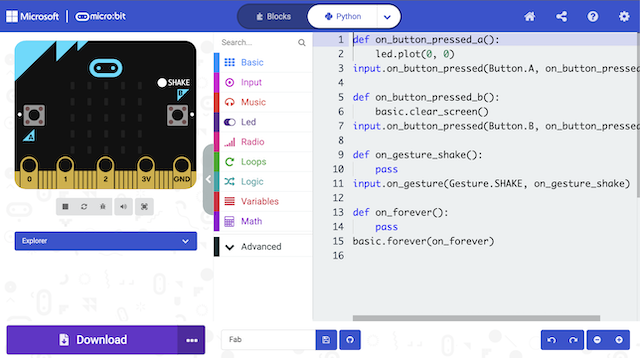 The feeling to use¶
Designed so that even elementary school students can understand it, making it very easy and fun,
It is very easy to use that the connector is initialized by simply plugging it in again.
By switching programming languages, it is possible to determine which functions are realized in what kind of code and how they are implemented.
Trial2 : Arduino Pico¶
what is Arduino Pico¶
Arduino-Pico is a community port of the RP2040 (Raspberry Pi Pico processor) to the Arduino ecosystem, intended to make it easier and more fun to use and program the Raspberry Pi Pico / RP2040 based boards.
the Arduino Pico I used¶
IC : RP2040 by ARM
Dual ARM Cortex-M0+ @ 133MHz
264kB on-chip SRAM in six independent banks
Support for up to 16MB of off-chip Flash memory via dedicated QSPI bus
DMA controller
Fully-connected AHB crossbar
Interpolator and integer divider peripherals
On-chip programmable LDO to generate core voltage
2 on-chip PLLs to generate USB and core clocks
30 GPIO pins, 4 of which can be used as analogue inputs
more: datasheet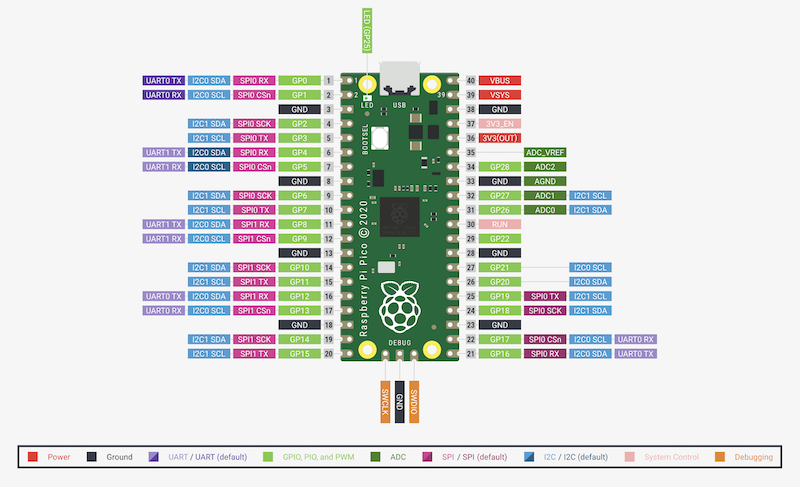 specification is here
Trial 2-1 : test usage by LED blink¶
access to https://make.playpiper.com/

build the function on the visual programming

when clicking "Start", the program is written to the board,

done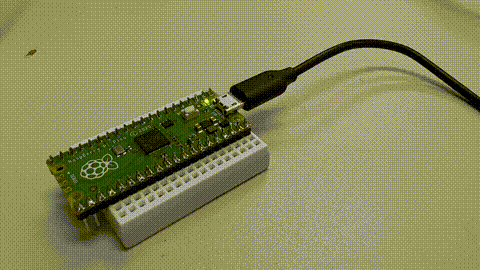 The feeling to use¶
It is very easy to write and run the program by pressing the bottun of "start".
Less sophisticated UI than Microbit, but more scalable as it is connected to a bullet board.
Trial 3 : Seeeduino Xiao¶
What is Seeeduino Xiao¶
The Seeeduino XIAO is the smallest member of the Seeeduino family. It carries the powerful ATSAMD21G18A-MU which is a low-power microcontrollers.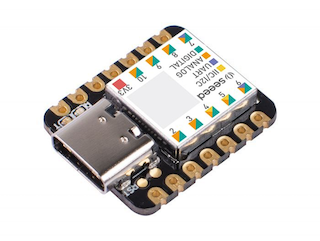 The Seeeduino Xiao I used¶
IC: Atmel SAMD21 by ARM
Powerful CPU: ARM® Cortex®-M0+ 32bit 48MHz microcontroller(SAMD21G18) with 256KB Flash,32KB SRAM.
Flexible compatibility: Compatible with Arduino IDE.
Easy project operation: Breadboard-friendly.
Small size: As small as a thumb(20x17.5mm) for wearable devices and small projects.
Multiple development interfaces: 11 digital/analog pins, 10 PWM Pins, 1 DAC output, 1 SWD Bonding pad interface, 1 I2C interface, 1 UART interface, 1 SPI interface.
more: datasheet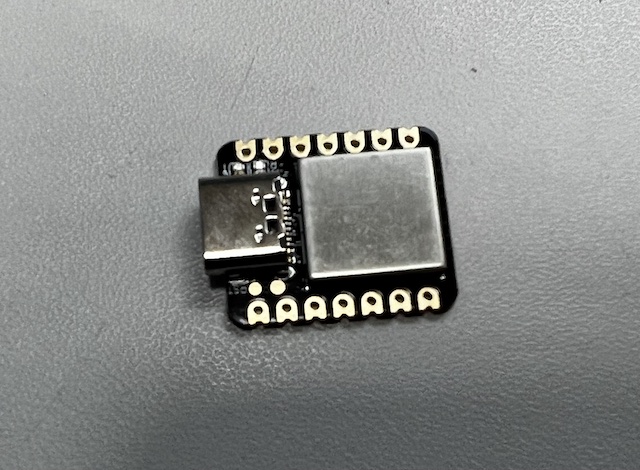 Trial 3-1 : Test usage by LED blink¶
edit the blink program in arduino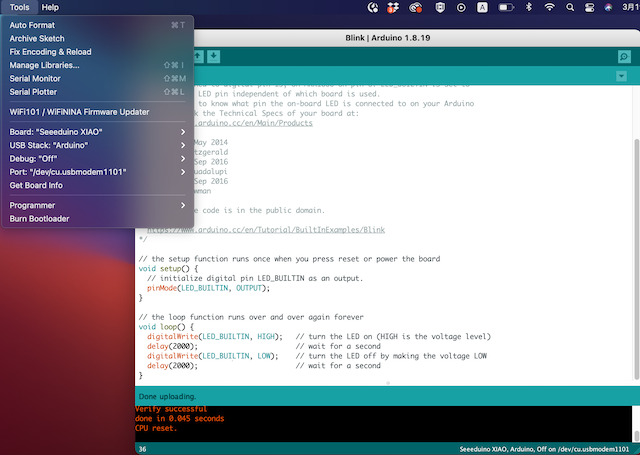 verify and upload to the XIao
done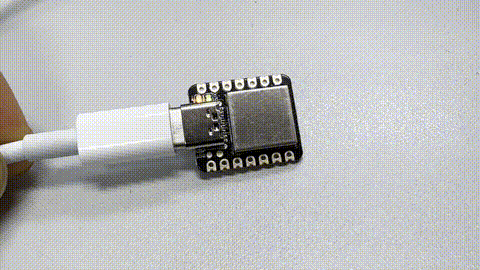 What I learned in this week¶
---
Last update:
June 3, 2022