Matterport¶
Welcome to the virtual tour of Fab Lab Kannai Tour!¶
Introduction of Matterport¶
Matterpot is a company which was founded in Silicon Valley in 2011. It provides a 3D media platform used to establish 3D and virtual reality models. Firstly their service was limited to using their original products such as 360 cameras to create 3D models, but recently they released 3D capture service to the iPhone. All you need is an iPhone with LiDAR and the free Matterport Capture app!
Tips to create a 3D virtual tour of your fablab by Matterport.¶
2.Download Matterport Capture App (Only for iPhone, no Android app/as of Feb 28, 2022)¶
3.Take pictures of your lab with the app.¶
*Use a long stick like a broom as a central axis and go around it for taking pictures. Please do not use yourself as a central axis like taking panoramic pictures with a smartphone.
*To focus on "the guide circle" appearing on the screen, lean your phone sticking to the same position, not move your phone up and down.
The following tutorial video was very useful for more detailed tips to take pictures!
4.After you completed taking all necessary pictures, upload it to the Mattermost Cloud. Once uproading is done, you will get email from them.¶
*Free account has limited to upload only ONE model to Mattermost Cloud.
5.Edit from Matterport Official site. You can add comment, photo, video, and link on the point you assigned.¶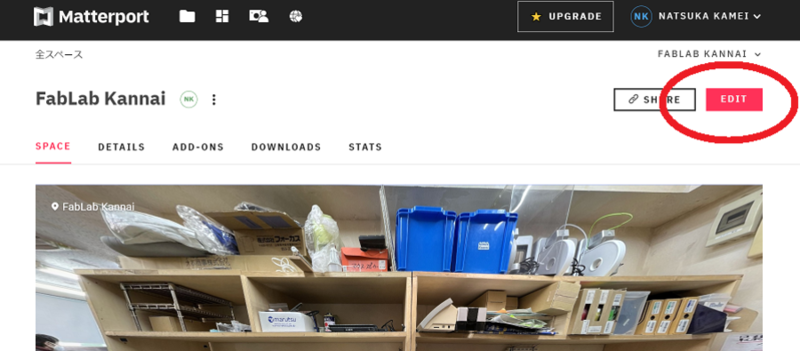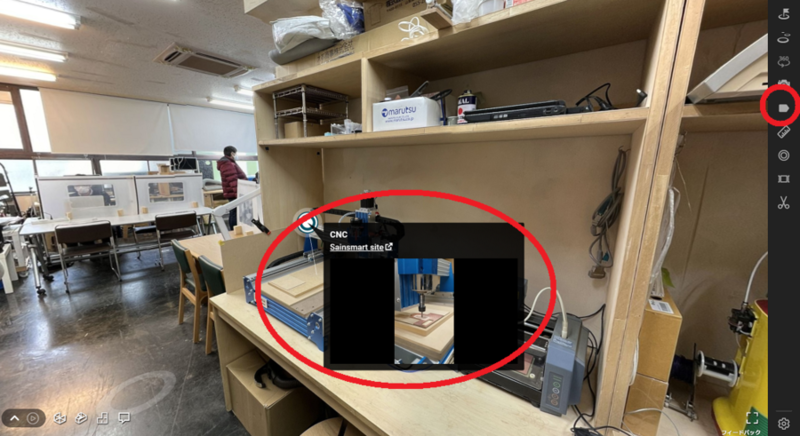 *You can add one more account as a collaborator for editing.
Let's create the world-fablab-virtual tour by Matterport!
---
Last update:
March 1, 2022