Bali Fab Fest WS¶
Oct 15 (Sat) 14:00-18:00 @Fab Lab CL1-FL
Oct 16 (Sun) 09:00-12:30 @Bedawang Nala 4
Oct 17 (Mon) 14:00-18:00 @Fab Lab CL2-FL
Oct 18 (Tue) 14:00-18:00 @Fab Lab CL2-FL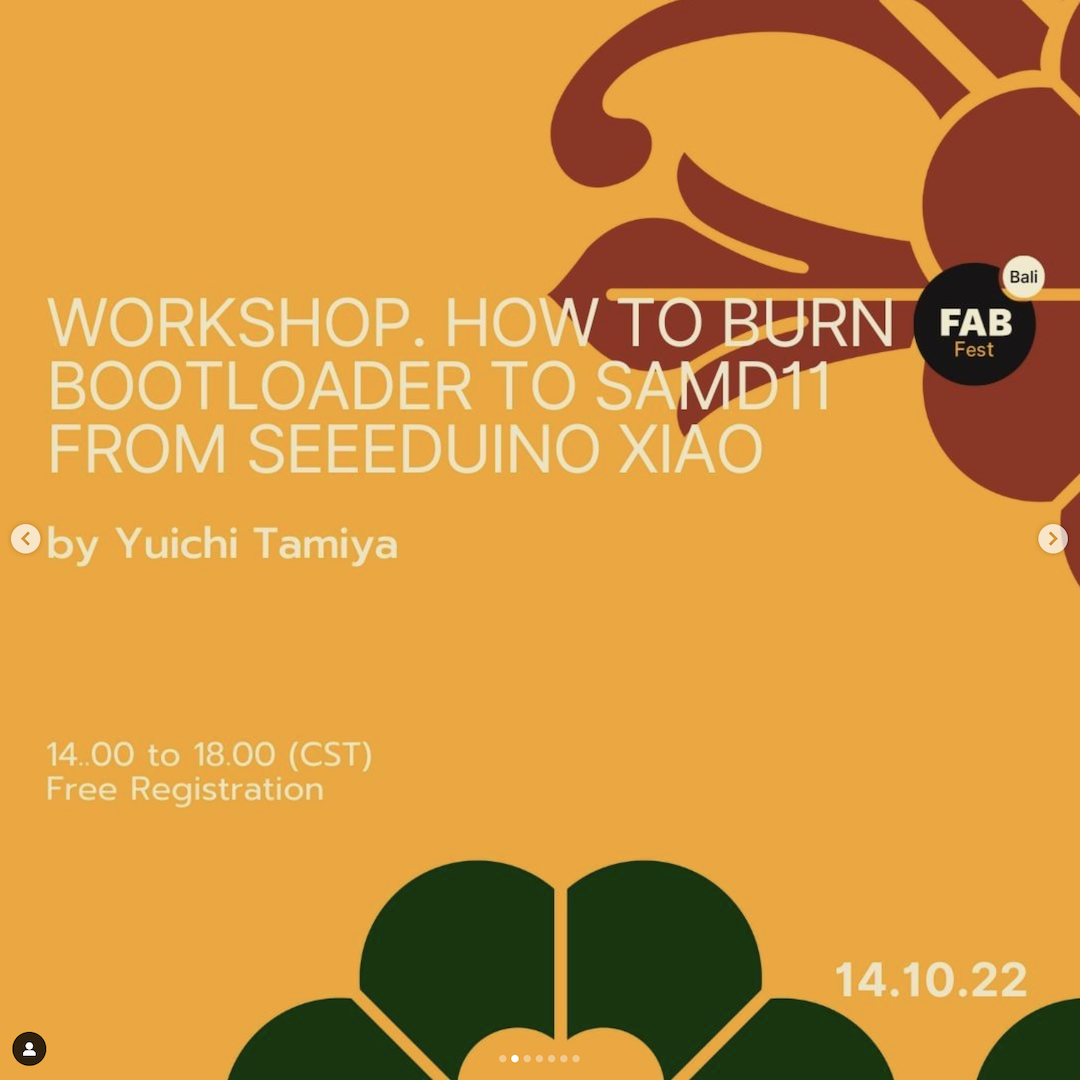 What is Seeeduino Xiao (Seeed Studio XIAO SAMD21)¶
Ref. Notice on Product Name Change
Specification
Xiao SAMD21
CPU: ARM Cortex-M0+ (SAMD21G18)

Software compatibility: Arduino IDE

Interface: USB Type-C

Size: 21x17.5 mm

Cost: $5.40

more info on official site
What to do in this WS?¶
---
PC
Xiao SAMD21

ArduinoIDE


Win/Mac/Linux?
Upload DAPLink firmware



Bootloader




PC
Xiao SAMD21
SAMD11C board

ArduinoIDE


Win/Mac/Linux?

Upload DAPLink firmware


DAPLink

Burn
Bootloader

D11C.serial
Why?¶
Burning bootloader from commercial board is required only once
Easy for beginner using only Arduino IDE
A programmer costs $15+, but Xiao only $5
No need to set up OpenOCD/edbg environment in PC
edbg on macOS works(?)
How?¶
Step1 : Upload DAPLink firmware to Xiao¶
Install ArduinoIDE¶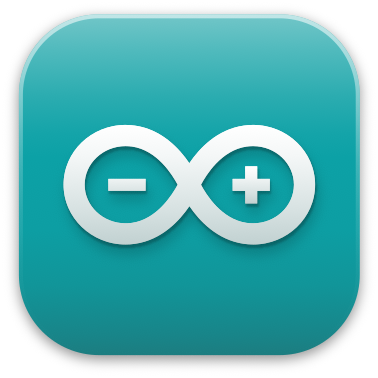 Upload firmware¶
---
Ref. Seeed Studio XIAO SAMD 21 DAPLink
Download the simple_daplink_xiao.uf2 files. Or download here
Connect Xiao into PC
Entering the bootloader mode by short double click like this
An external drive "Arduino" will appear.

Drag and drop the .uf2 file to "Arduino" drive
Done! (Two Blue LEDs ON)

Ref. How to use Arduino Boards as DAPLink Device
Ref. Getting Started with Seeed Studio XIAO SAMD21
In Seeed_Arduino_DAPLink repositories, Code -> Download ZIP Or download from here

Open ArduinoIDE and Sketch -> Include Library -> Add .ZIP Library… and select the .zip file.

In Adafruit_TinyUSB_Arduino repositories, Code -> Download ZIP Or download from here
Open ArduinoIDE and Sketch -> Include Library -> Add .ZIP Library… and select the .zip file.
Open simple_daplink from File -> Examples -> Seeed_Arduino_DAPLink -> simple_daplink
Add Additional boards manager URLs https://files.seeedstudio.com/arduino/package_seeeduino_boards_index.json
Install ArduinoSAMD board library for Seeed
Tools-> Board -> Board Managers Search samd seeeed and install
Connect Xiao into PC and Set Board: Seeeduino XIAO, Port:…(Seeedion XIAO)

Set USB Stack: TinyUSB
Verify and Upload
Attention
If you have error Compilation error: cannot declare variable 'usb_hid' to be of abstract type 'Adafruit_USBD_HID',
roll back the Adafruit TinyUSB Library by Adafruit to v0.10.5
Sketch -> Include Library -> Manage Libraries…
- Install 0.10.5
- Uninstall 1.14.1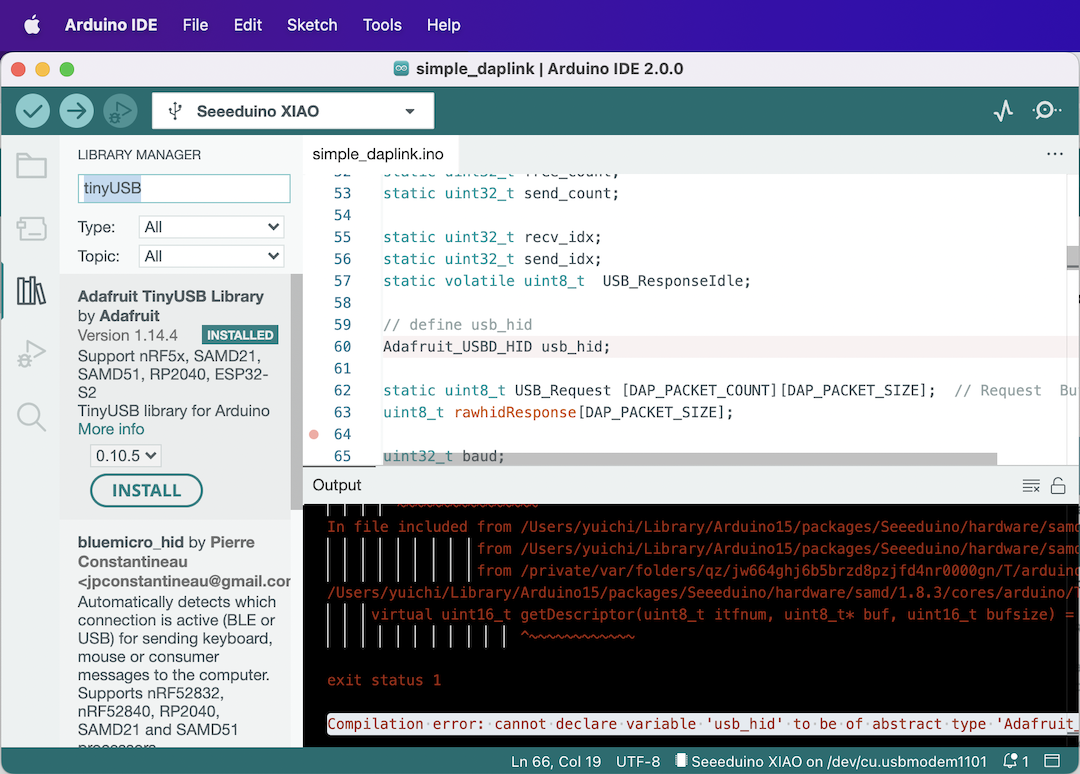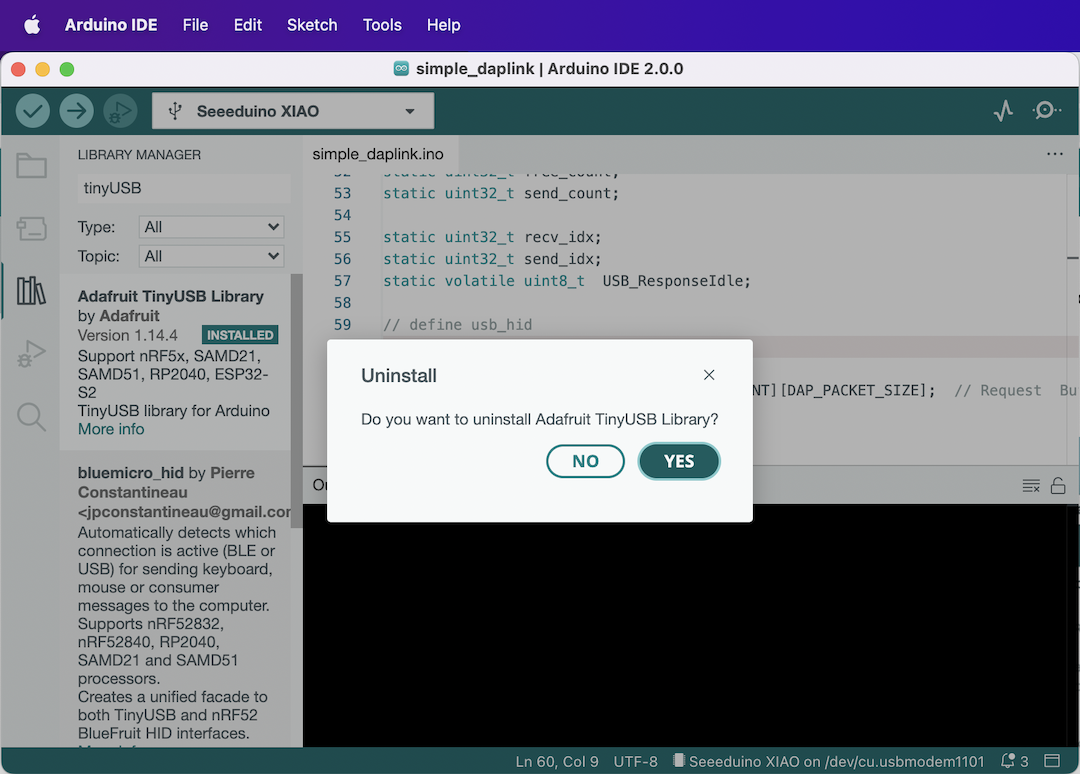 11. Done!! (Two Blue LEDs ON)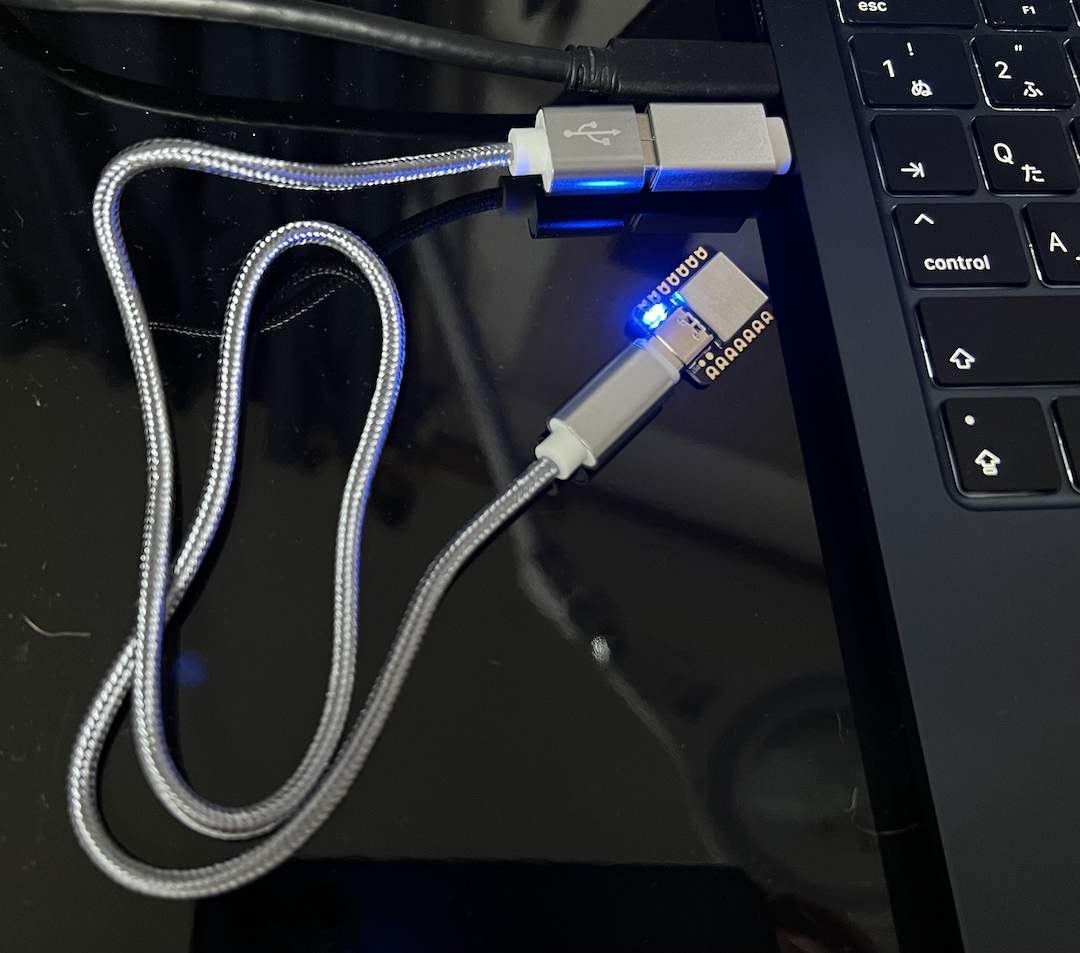 Step2 : Burn Bootloader to SAMD11C board¶
Connection¶
Xiao SAMD21
(Programmer)
USB-D11C-serial
(Target board)
GND
A10
A9
A8
GND
CLK
DIO
RST

DAP_config.h
Wiring¶
---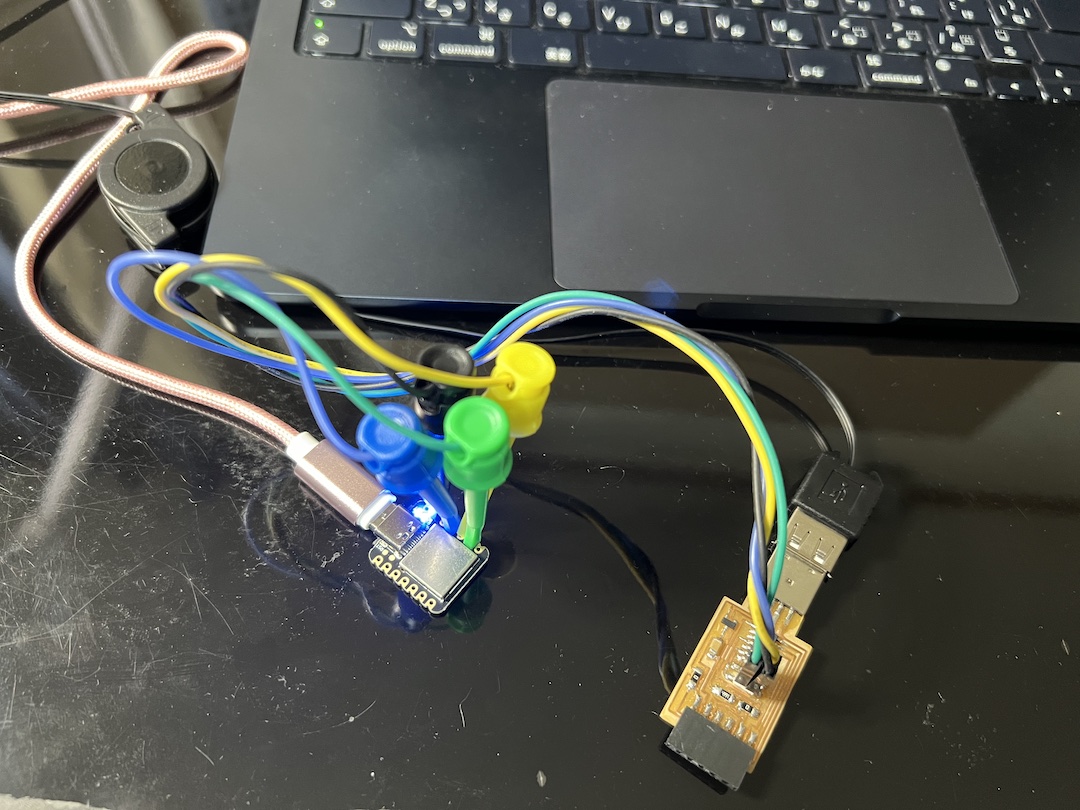 Target board power supply from PC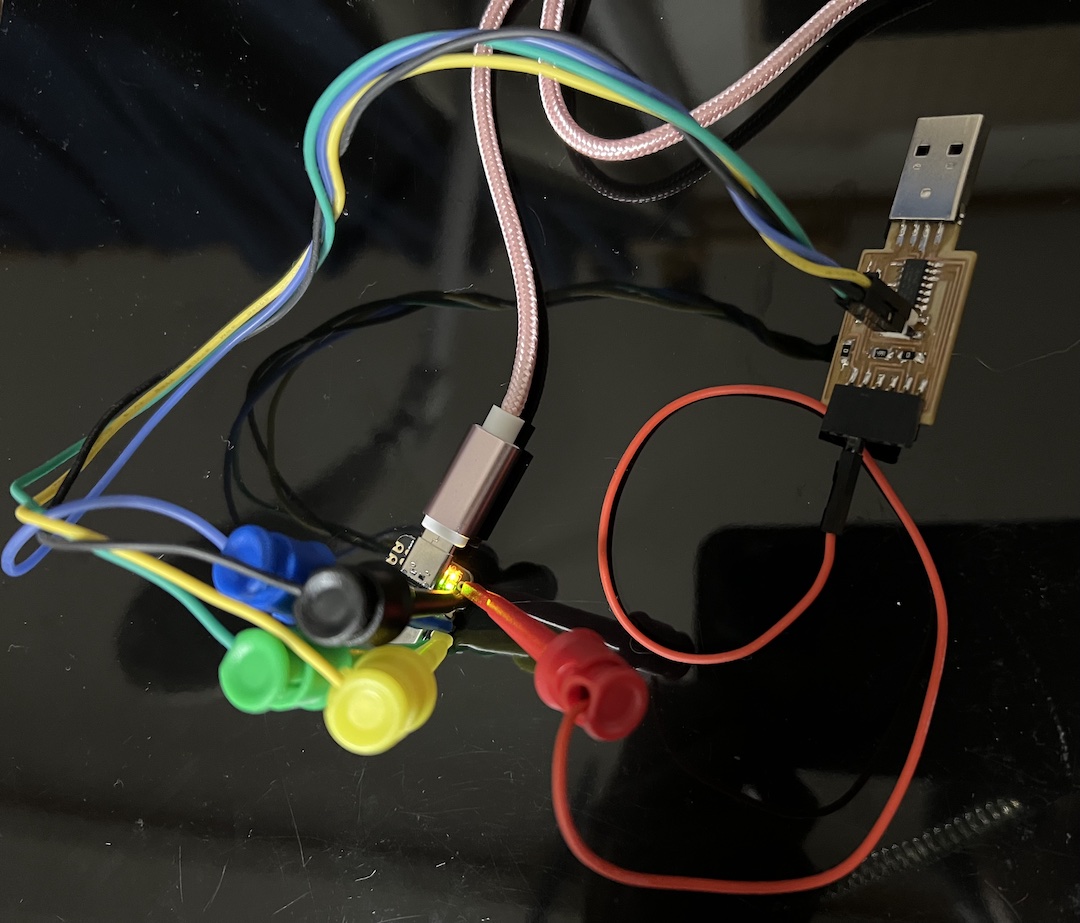 Target board power supply from Xiao's 5V pin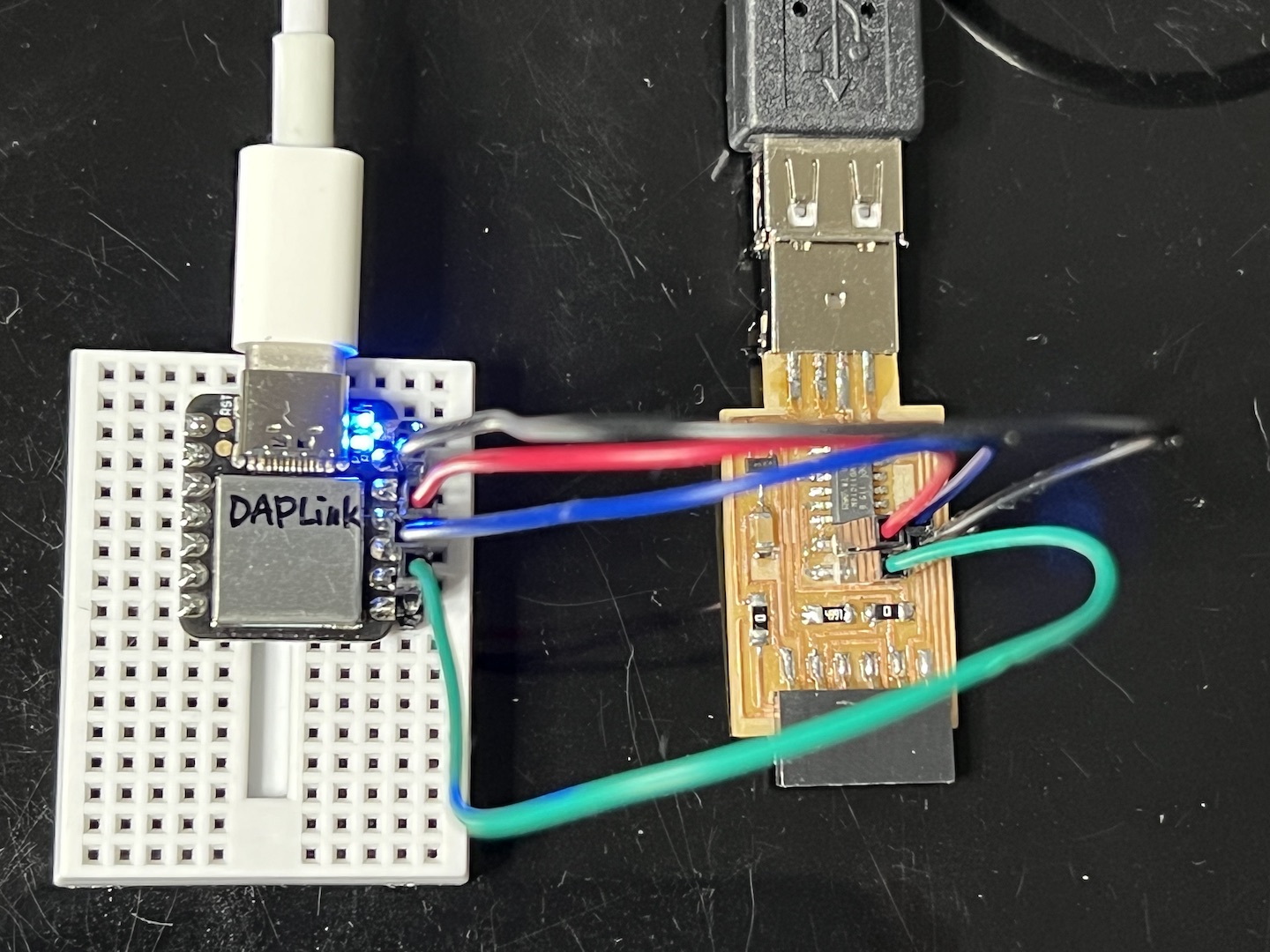 Target board power supply from PC

Target board power supply from Xiao's 5V pin
Install mattairtech / fab-sam board¶
Note
fab-sam is a Fab community fork of the original MattairTech SAM D|L|C Core.
Using this core is recommended in Fab Academy.
https://raw.githubusercontent.com/qbolsee/ArduinoCore-fab-sam/master/json/package_Fab_SAM_index.json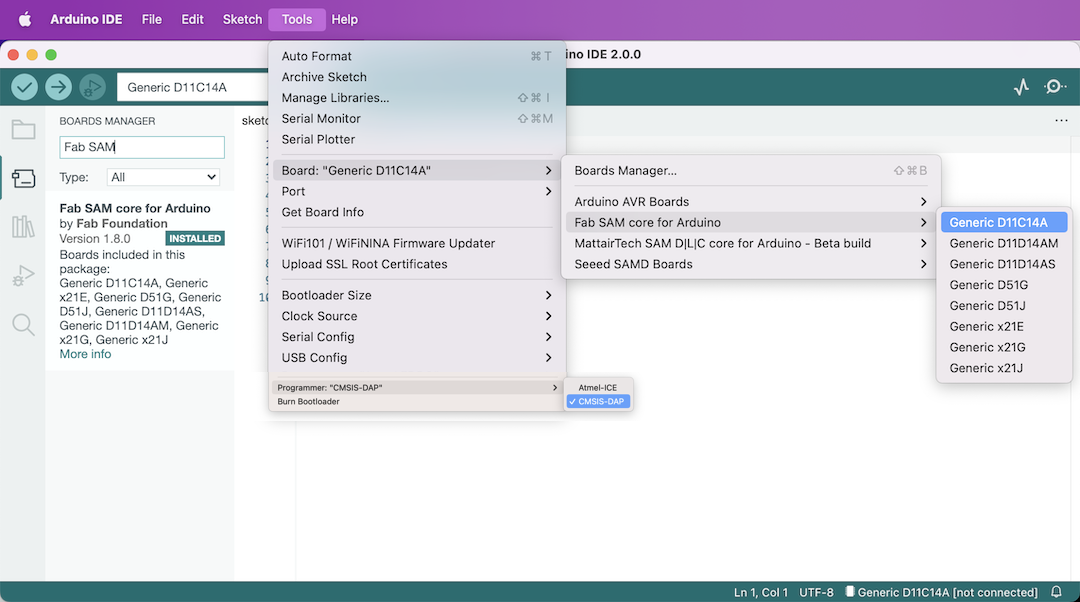 Menu Arduino IDE -> Preferences


Add Additional boards manager URLs
https://www.mattairtech.com/software/arduino/package_MattairTech_index.json


Install mattairtech SAM D|L|C core for Arduino
Tools-> Board -> Board Managers

Search SAM mattair and install


Board: Generic D11C14A

Port: ....(Seeeduino XIAO)

Serial Config: TWO_UART…
Programmer: Atmel EDBG

Burn bootloader

Done! Generic D11C14A target board is recognized in Port
Note
Please make sure you have installed the latest ArduinoIDE 2.0.0 for this to work!
Extra¶
Xiao_SMD_board¶
---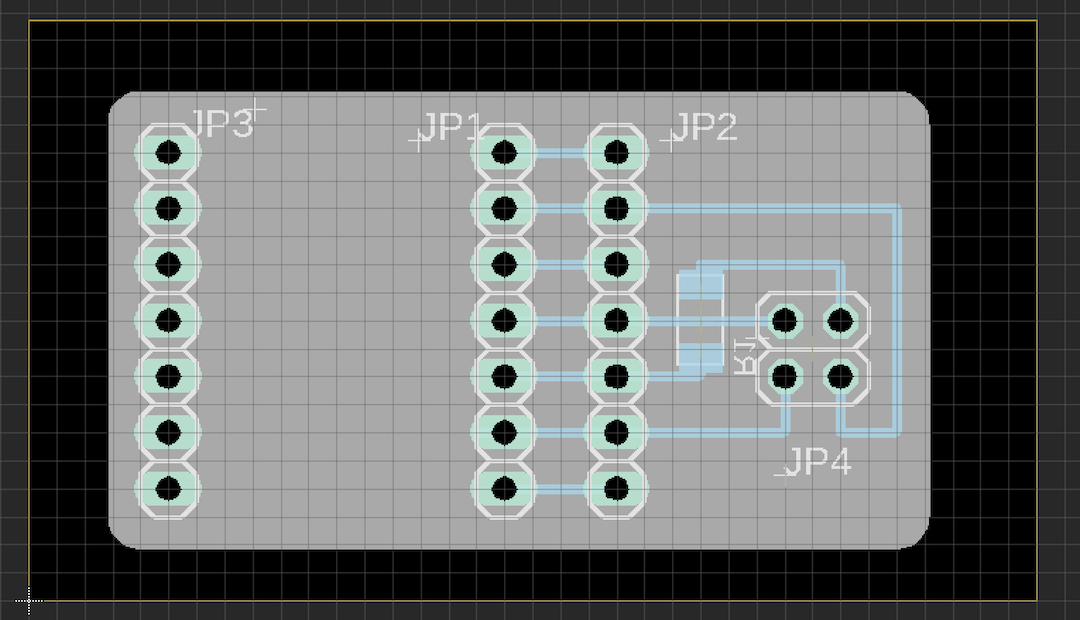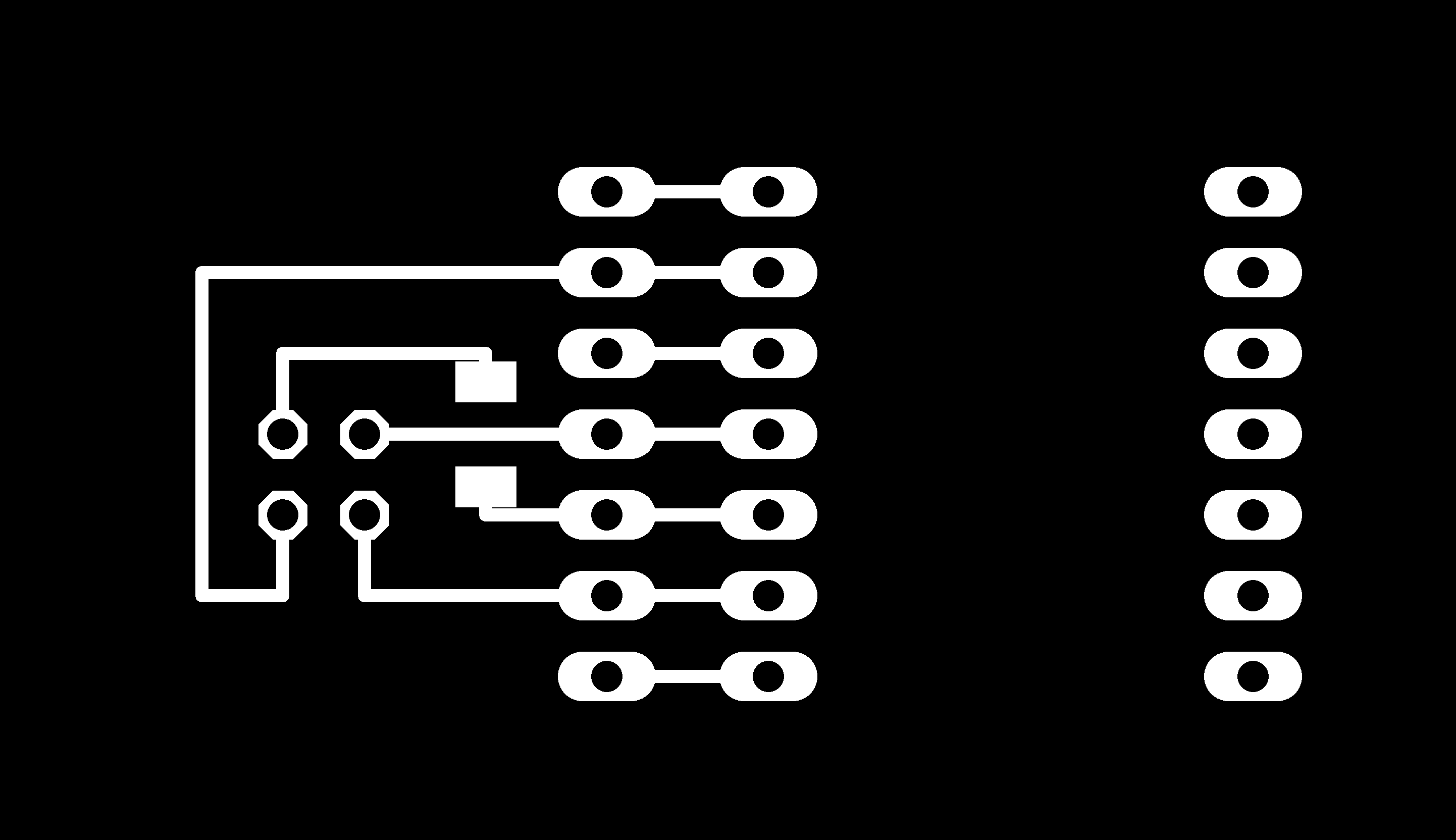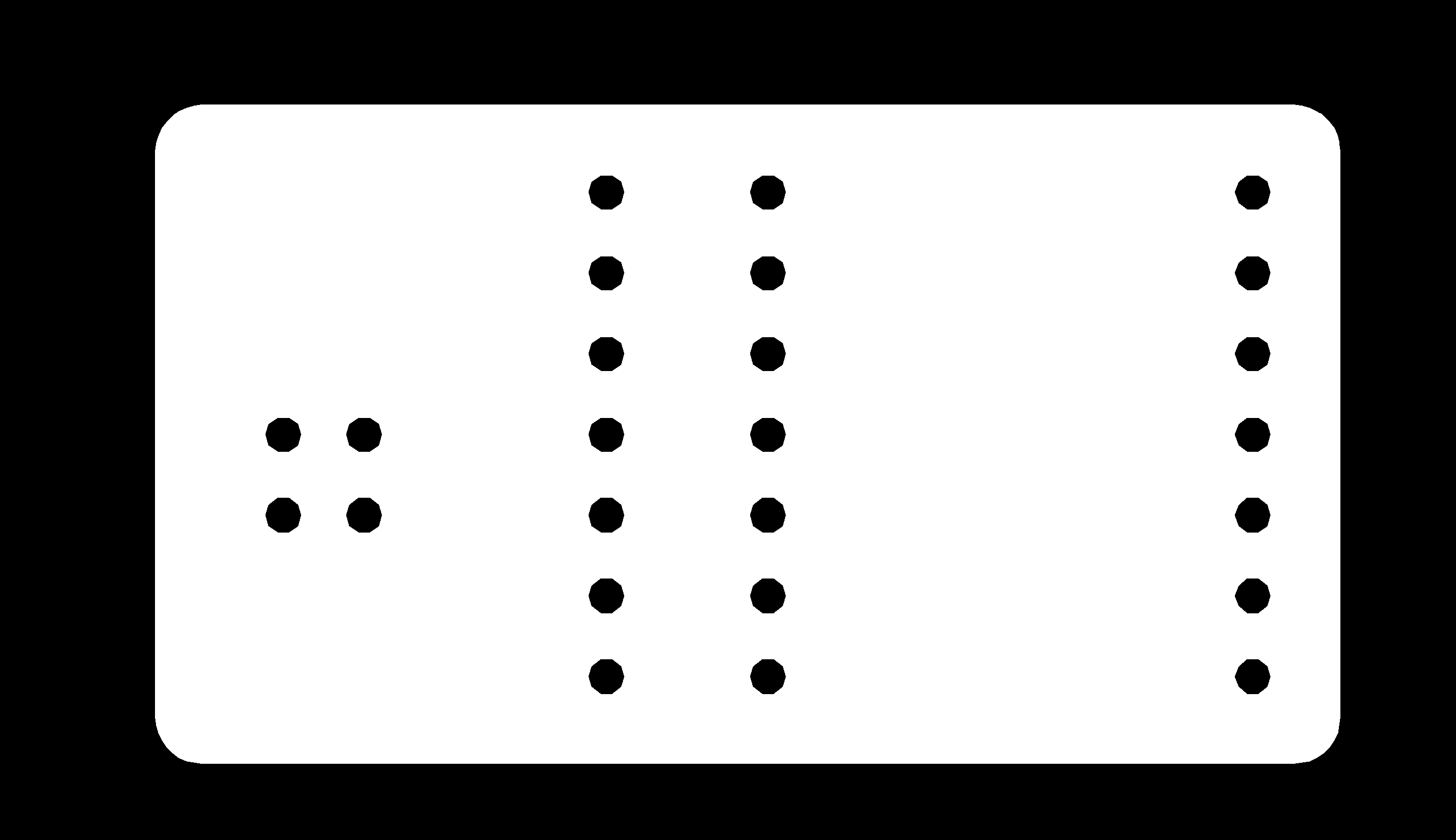 Note
The pinheader that I used in this WS is Conthrough, Part Number: XB-3-4. Maker site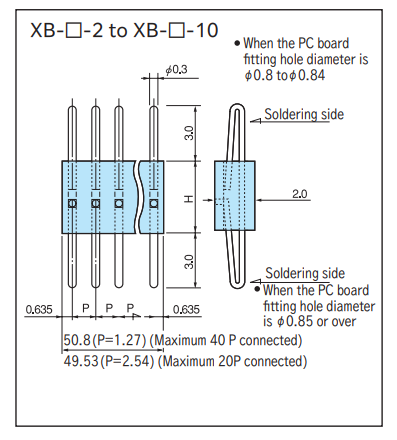 Useful Link¶
Embedded Computing : The $5 programmer-debugger
Special Thanks to Seeed for sponsoring the Xiao boards¶
---
WIP: upload free_dap firmware to SWD D11C by uf2 file¶
Ref. Programmers Summary
Download¶
class site: free_dap_d11c_mini.bin
Converter¶
Ref. .bin_.uf2_converter_site(JP)
Converter site: UF2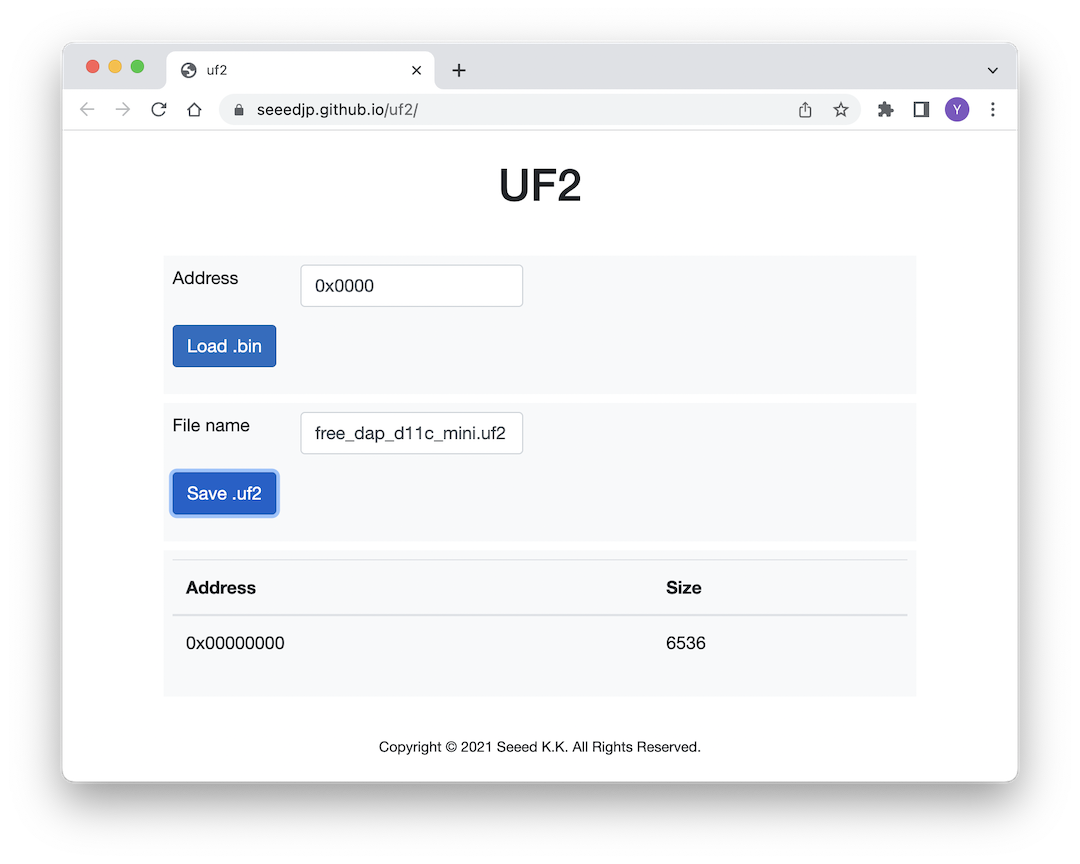 Download free_dap_d11c_mini.uf2 from thin repo
Note
UF2 (USB Flashing Format) is a name of a file format, developed by Microsoft, that is particularly suitable for flashing devices over MSC devices.
Ref. Seeed-Studio/uf2-samdx1
Attention
To use uf2 file, UF2 Bootloader is requiered in the board before hand.
uf2conv – Packing and unpacking UF2 files¶
uf2conv – Packing and unpacking UF2 files
---
Last update:
December 3, 2022