Project Idea : Photogrammetry 3D Scanner¶
I have built the OpenFlexure Microscope and realized it was already very good and without using it regularly, it would be difficult to improve it.
Therefore I decided to improve one device for which I saw a lot of potential but also a lot of potential improvement, Quentin's 3D scanner.
Existing scanners¶
Photogrammetry¶
I found no photogrammetry scanners online which surprised me. It is true that it's not super useful as you can take the pictures with your phone but taking a lot of pictures is time consuming.
Quentin's scanner is my reference here.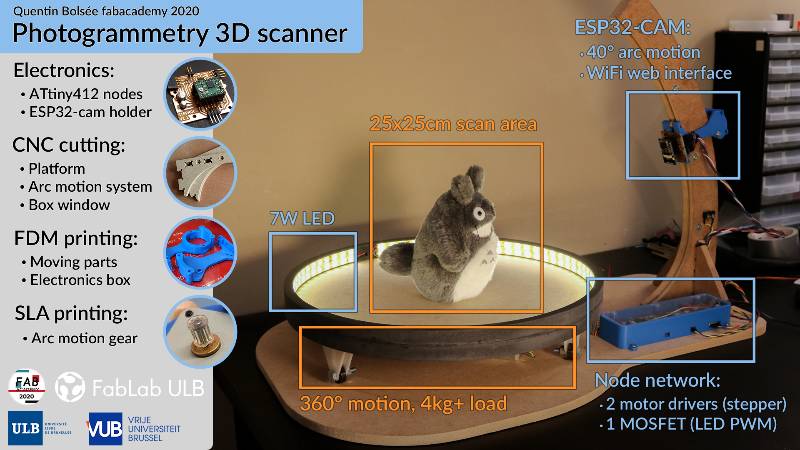 Laser scanners¶
I found different 3D scanners that are expensive and not incredibly precise.
Besides that I found one that is opensource, the Ciclop.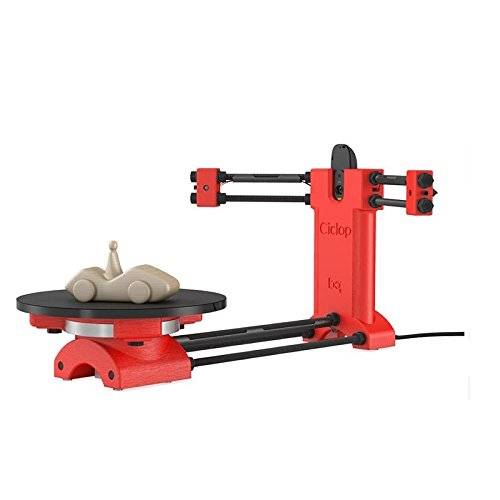 One that I really liked is the scanner of Matterform, especially because it can be packed and stored easily.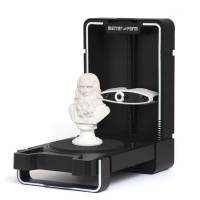 ---
Last update:
June 18, 2021