6. 3D Scanning and printing¶
For this week I had to design something to 3D print. I was thinking and finally I decided to do something very interesting for me. So, go ahead!
Gear¶
I like how it looks the gears and I wanted to design them. I did my design on fusion 360. These are the steps:
The good thing is that fusion has the scripts and add-ins command which allows us to set up some parameters and we can custom our gear.

I set up the following parameters: Size ratio, Pitch Diameter and root Fillet Radius.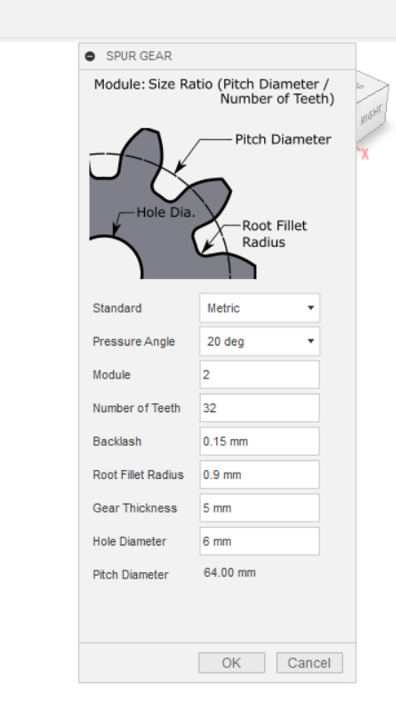 I created two and the smaller one was taken apart from the other. Then, I move the smaller to fit the bigger

For designing the base I created two circles and then I used the extrude command

Afterwards, I created the drafts for both gears.

Using the As-built Joint and motion link commands to simulate the movement. Here you can see a video:
Gear from Angel Erazo on Vimeo.
Finally, I used the extrude command for create a better big gear.
Something very important for printing we need to download the file as .STL
3D printing¶
Time for printing, I used the 3D printer Ender. BEsides, I used PLA as the material. It is not difficult the next steps for prepare everything for printing.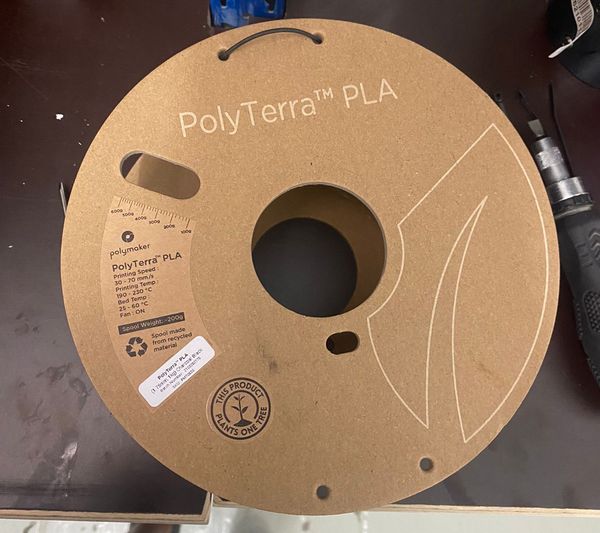 This is a video while the 3D printer was working.
Video-3DPrinting from Angel Erazo on Vimeo.
This is the final result: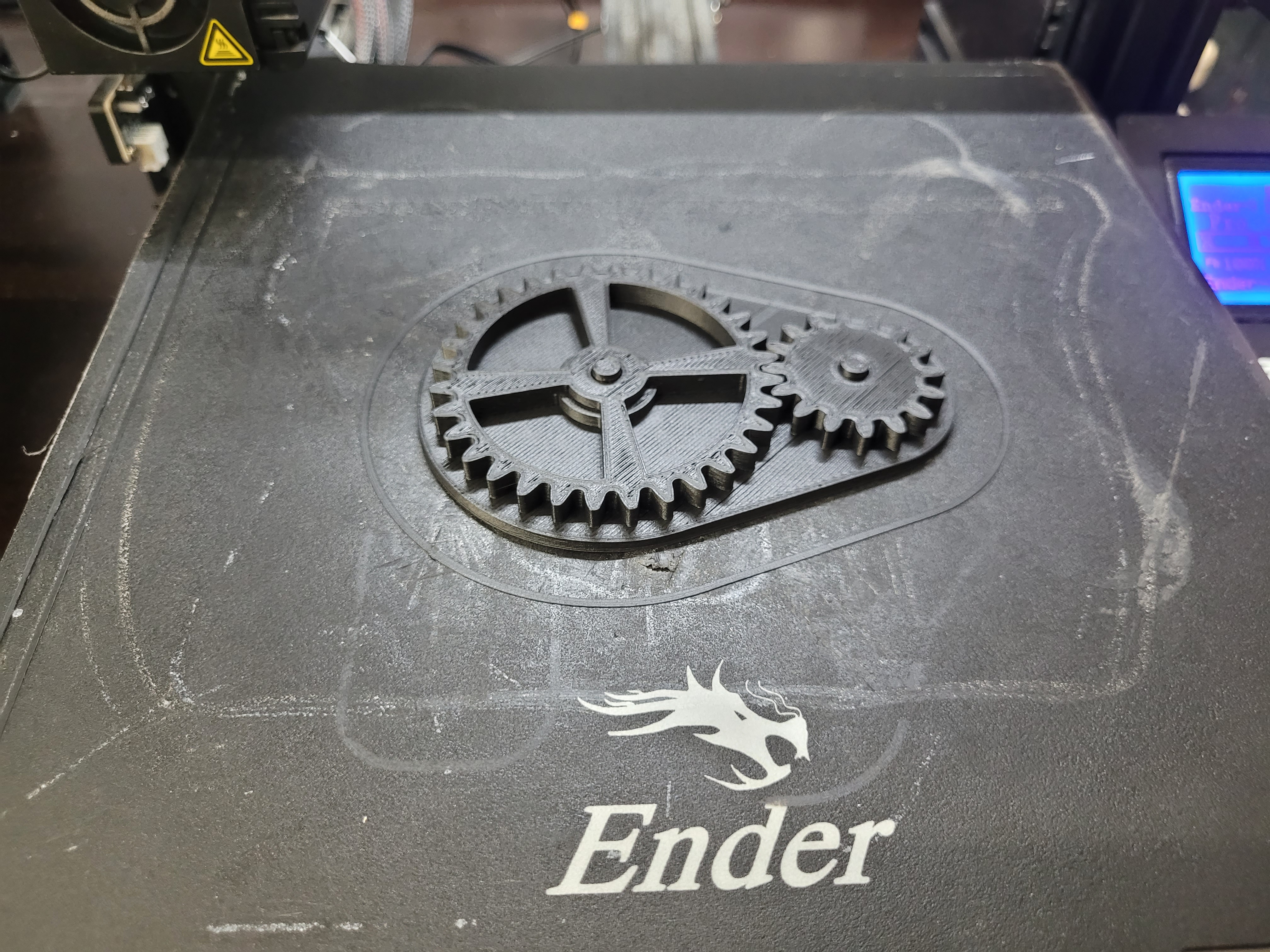 Group Assigment¶
Here is the link.
Files¶
---
Last update:
June 29, 2022