11. Output devices¶
This week I worked first electing my output device and I choose a servomotor.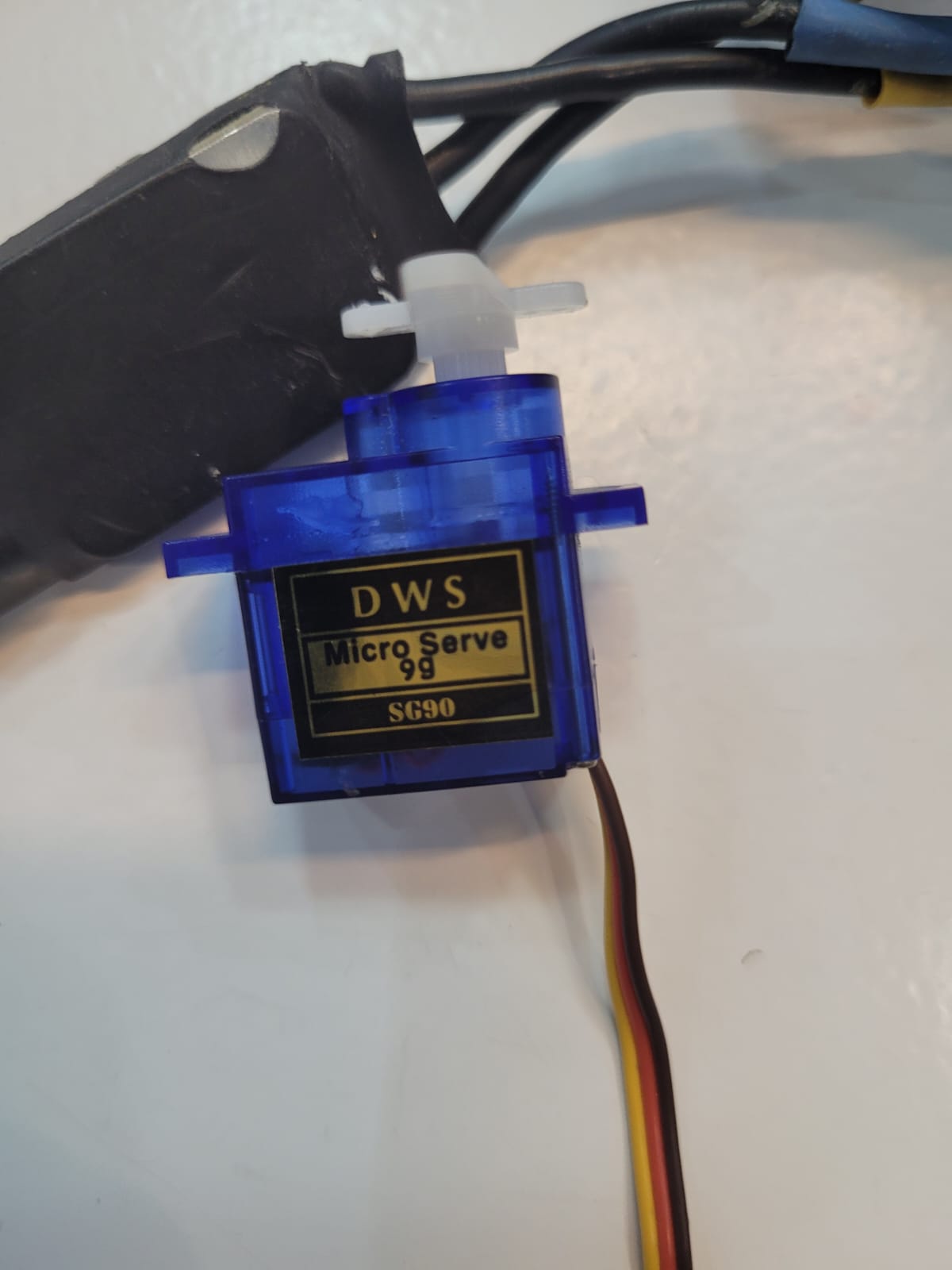 Afterwards, I have to design my PCB similar that I did in the previous weeks. First, the schematic file in Kicad.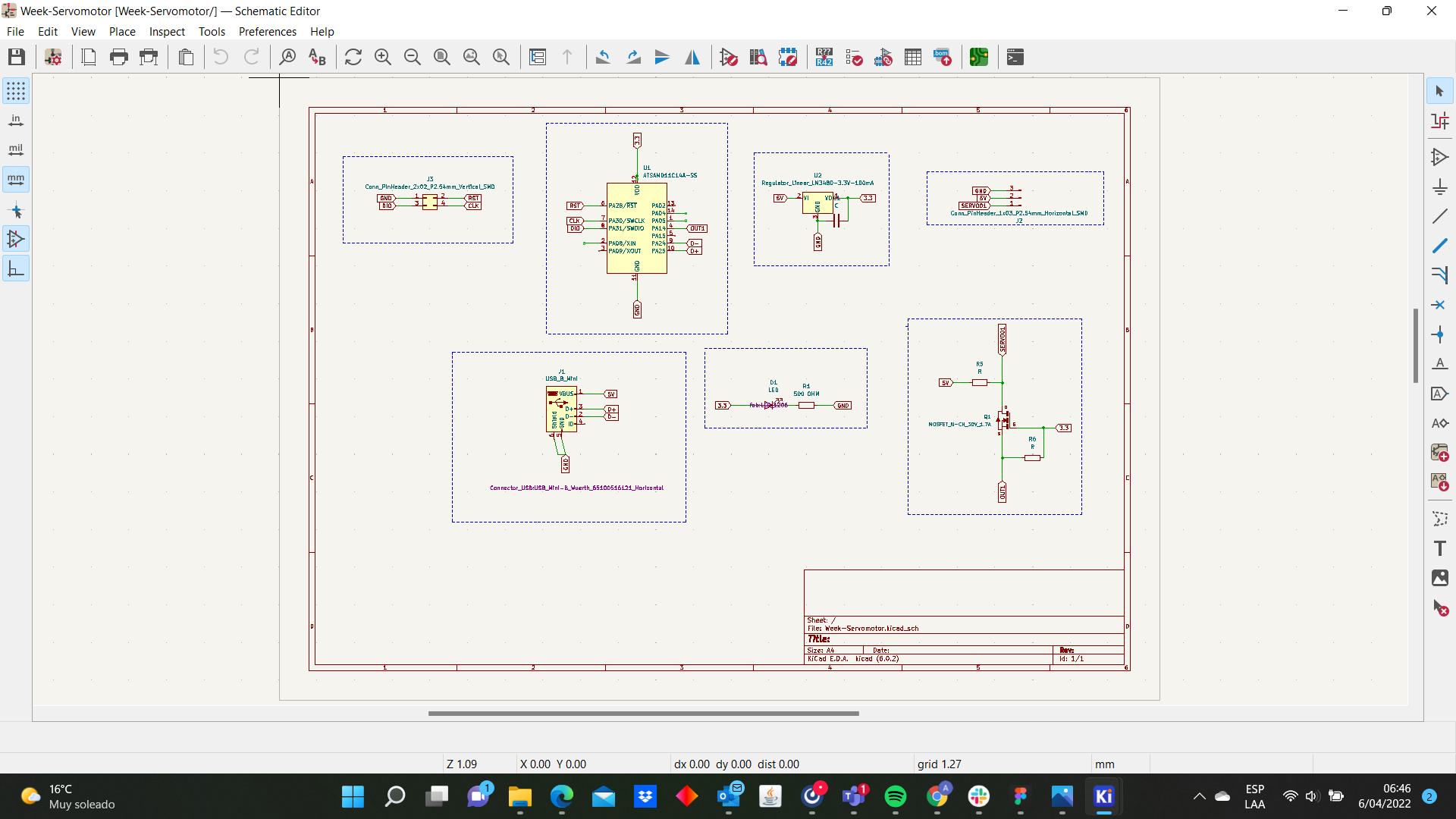 Something different that I used was a transistor or Mosfet. This one allows me to ensure that the servomotor is going to work without any problem.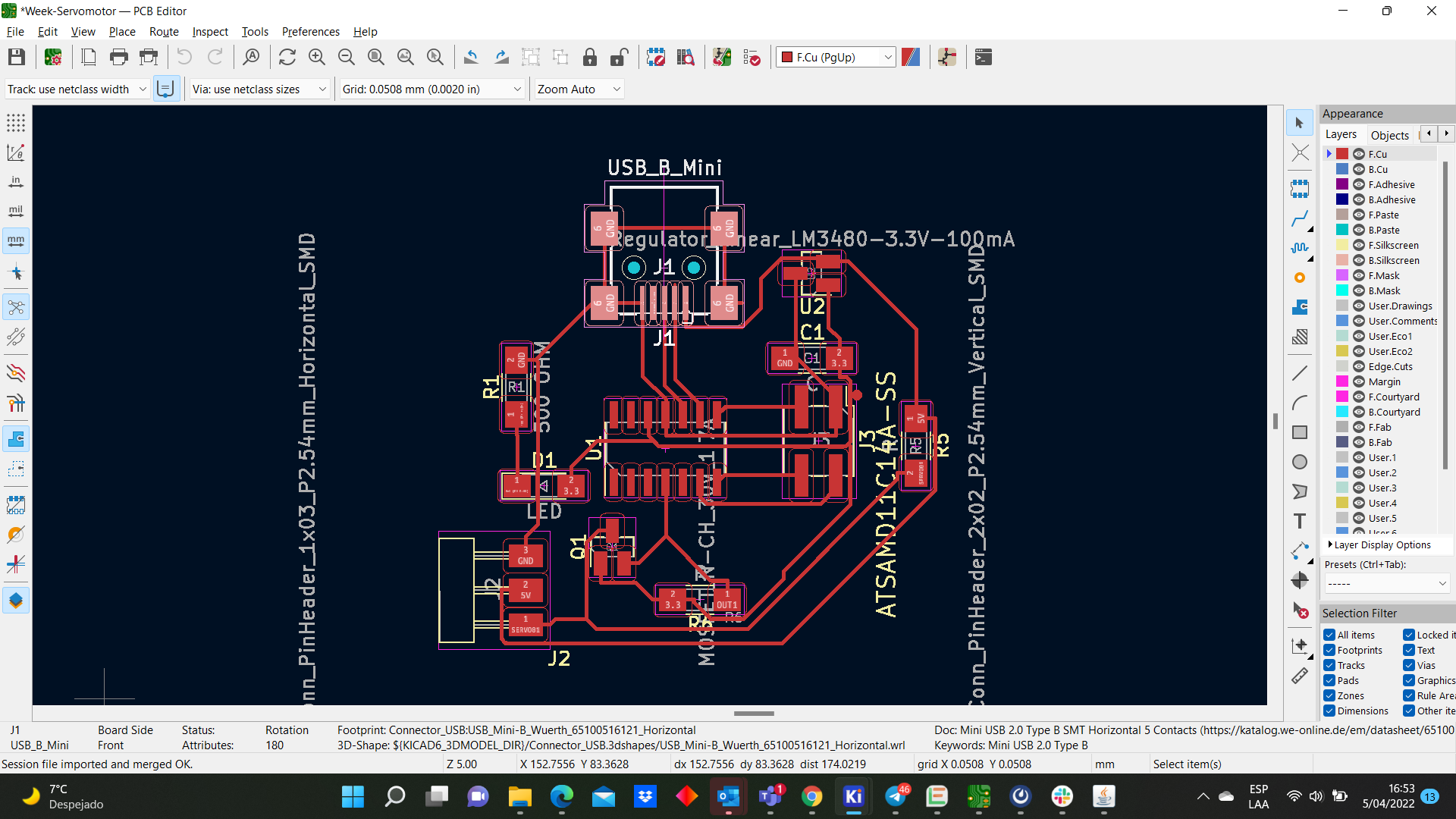 Research¶
---
Last update:
April 6, 2022