1. Principles and practices¶
This week I have been thinking about my final project idea and many ideas come to my mind. However, I decided take in consideration the following principles:
1.- It would be better try to figure out a problem.
2.- Always Keeping in mind my approach as Human Centered Designer to make a product as simple as possible.
Problem to solve¶
After many hours, the first thing that I decided is the product must be eco-friendly, definitely. I do not pretty sure about what kind of materials will be used but it may be plastic recycled or bamboo. I am going to choose one in the next weeks. Now, the most important question: what problem can I solve?. I had some ideas in mind but the majority of them were too simple that they do not allow me to put in practice all that I am going to learn. Therefore, I needed a break to get a little inspiration and I turned the TV on to watch a TV serie. Fortunately, I realized how difficult can be searching for the title of a TV show or movie on Netflix and even this might happen on Youtube when we are looking for a song or video. Here it is! this is problem to be solved.
Solving the problem¶
So, if I design a device which allows us to type quickly when we are searching a TV show or movie on Netflix?. Ok, let is design a TV cursor control. I hope the image below will give you a better idea of what I am trying to solve.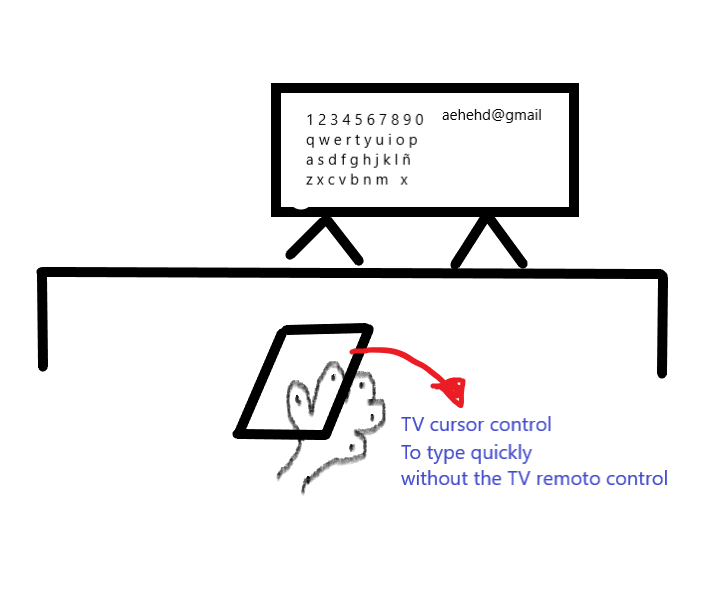 Besides, I can add a touchpad to have the control of all the TV to scroll up and down.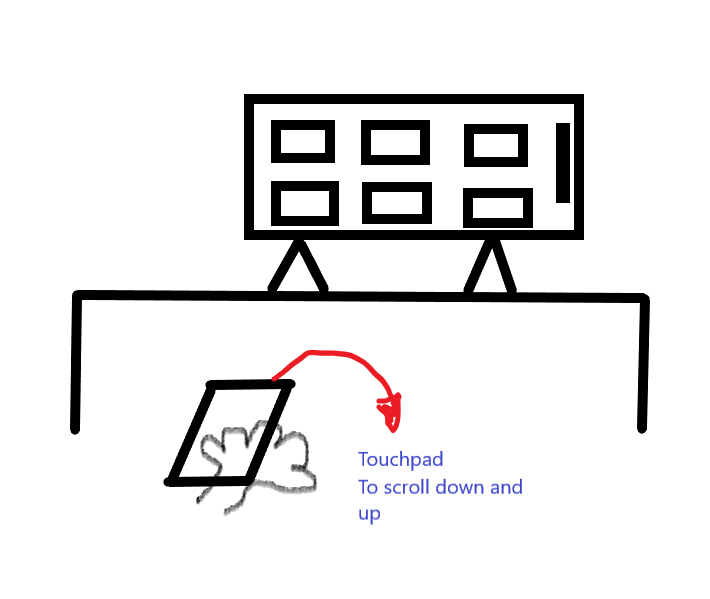 Even, this device can be used at school, college, formal meetings or work for presentations as laser pointer and for advancing slides.
Finally, I sketched the device to have a notion how it would looks and I really like it because it has my two ideas that I defined at the beginning: to proposal something simple and useful. Also, I was thinking up about some names for the device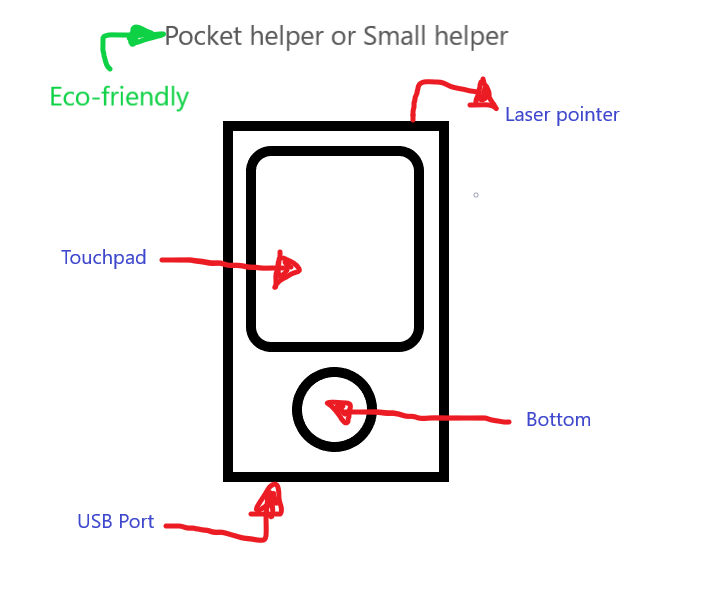 Similar Devices¶
I have not found an exactly product with these characteristics but my proposal is join devices that have already launched in the market. For example: 1. Touchpad.- We use it everday in our laptops or computers.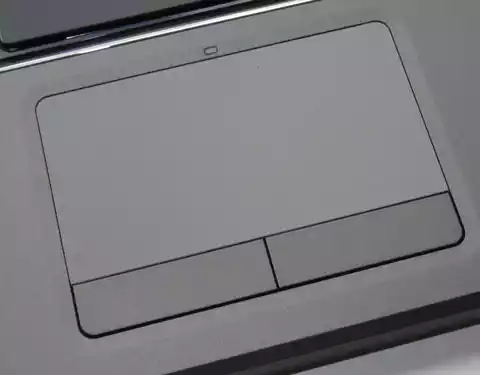 2.- Laser pointer.- It help us for presentacions at college or work.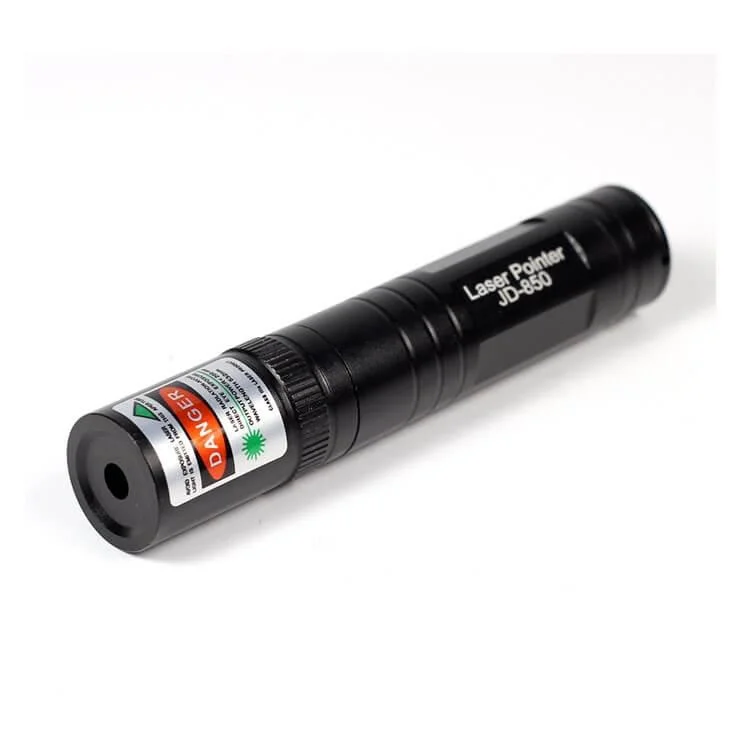 ---
Last update:
April 6, 2022