16. Wildcard week¶
For this week we have to design and produce something that has not been used during the Fab Academy Program. We have some options but in my case I want to do Paste 3D Printing. It seems interesting!
Design¶
I wanted to design a vase that can be used for many purpose. We have used many tools for designing but the instructors recommend us to try with a simple 3D vase creator of the internet. Here is the link. The interface is very easy so I did not have any problem to understand it. Here is a screenshot of the tool: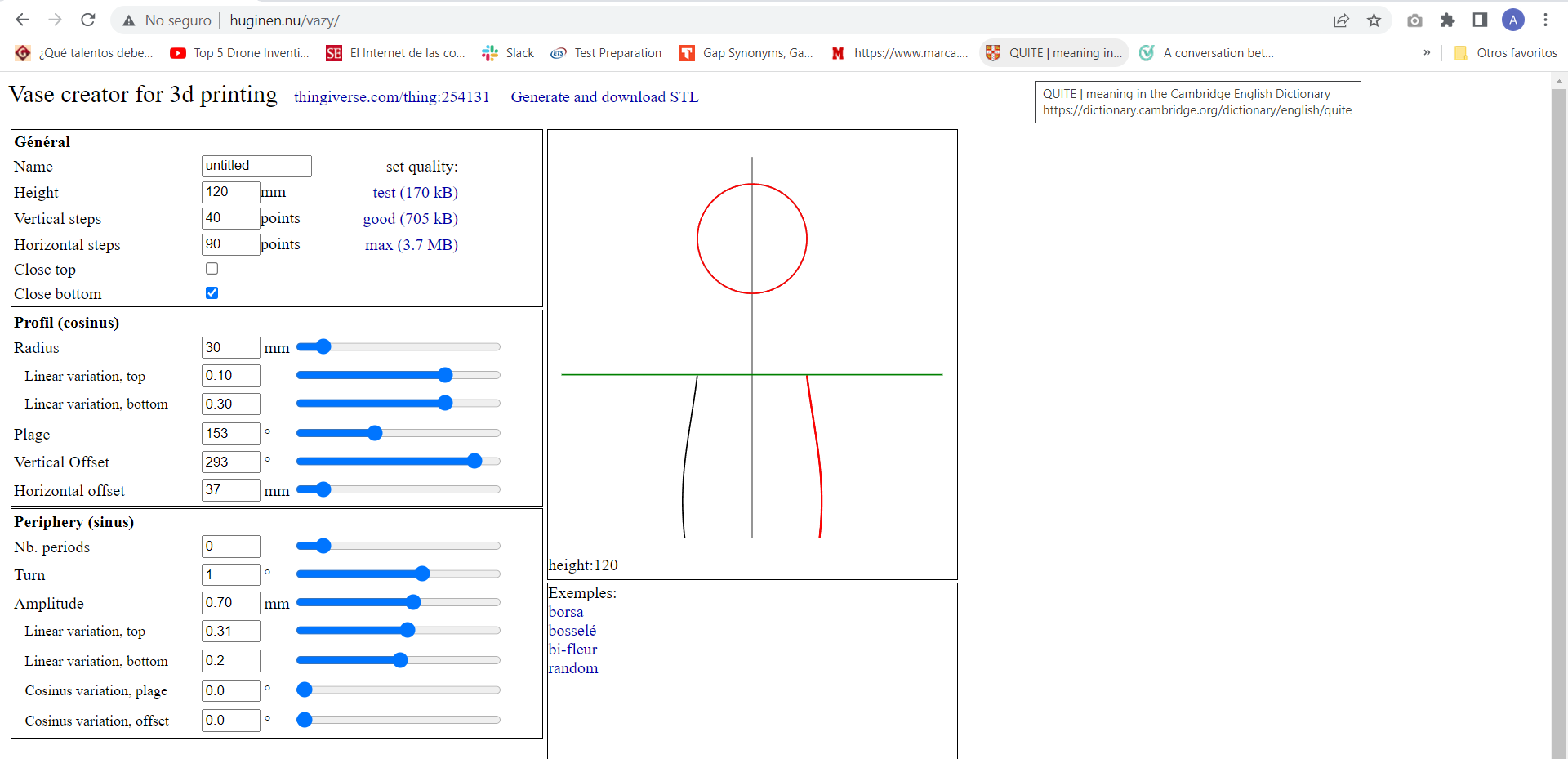 So, I downloaded my file in STL.
Generating a G-Code in Grasshoper¶
Next step, once I have gotten my file I opened it in Rhino and Eduardo sent us a script made in Grasshoper. So, we are going to set the geometry of the vase in Grasshopper to get a G-code for the piece. - I opened the file on Rhino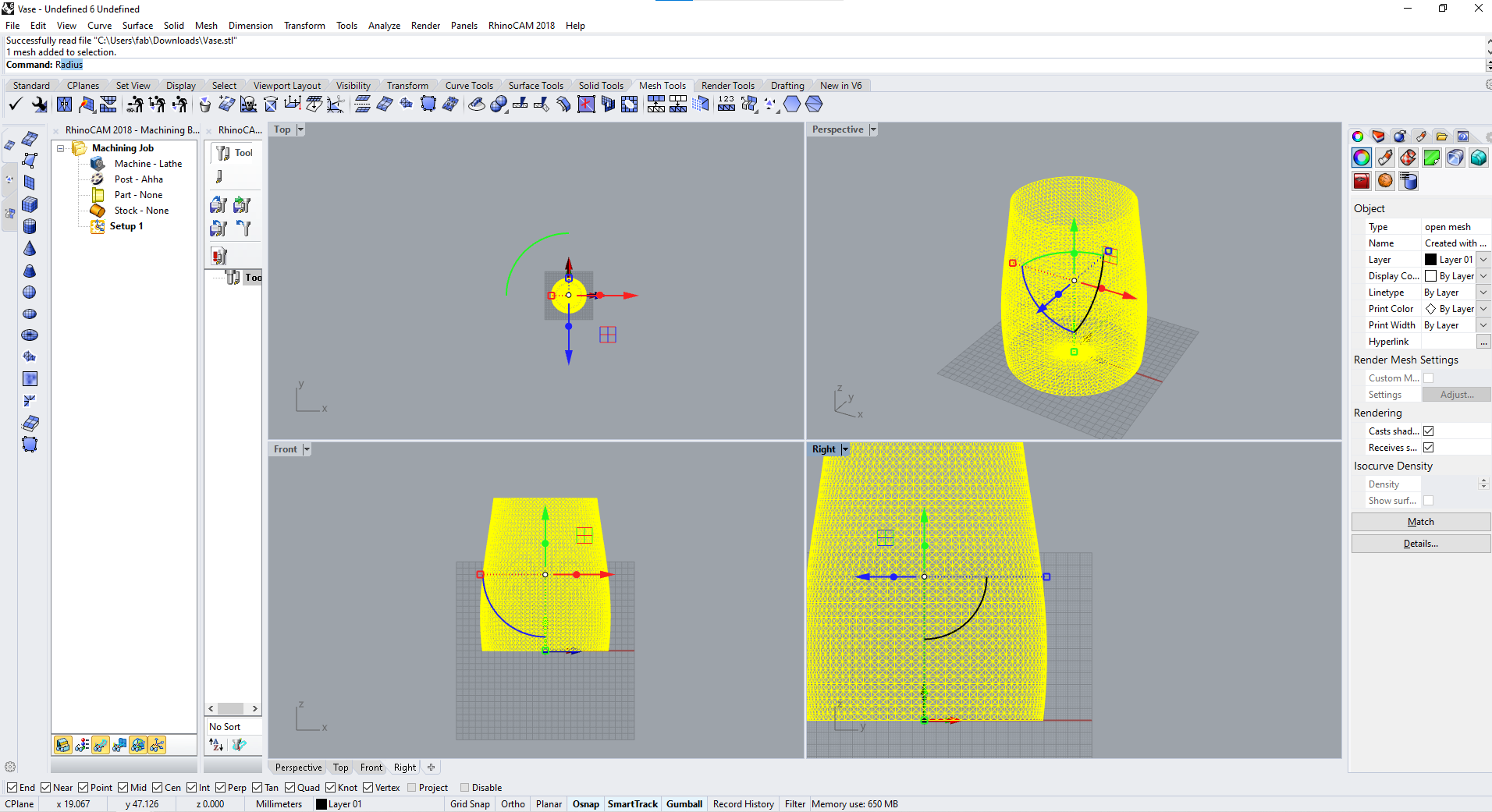 - I selected the vase and added it into the grasshoper plug-in by doing a click on the first button on the left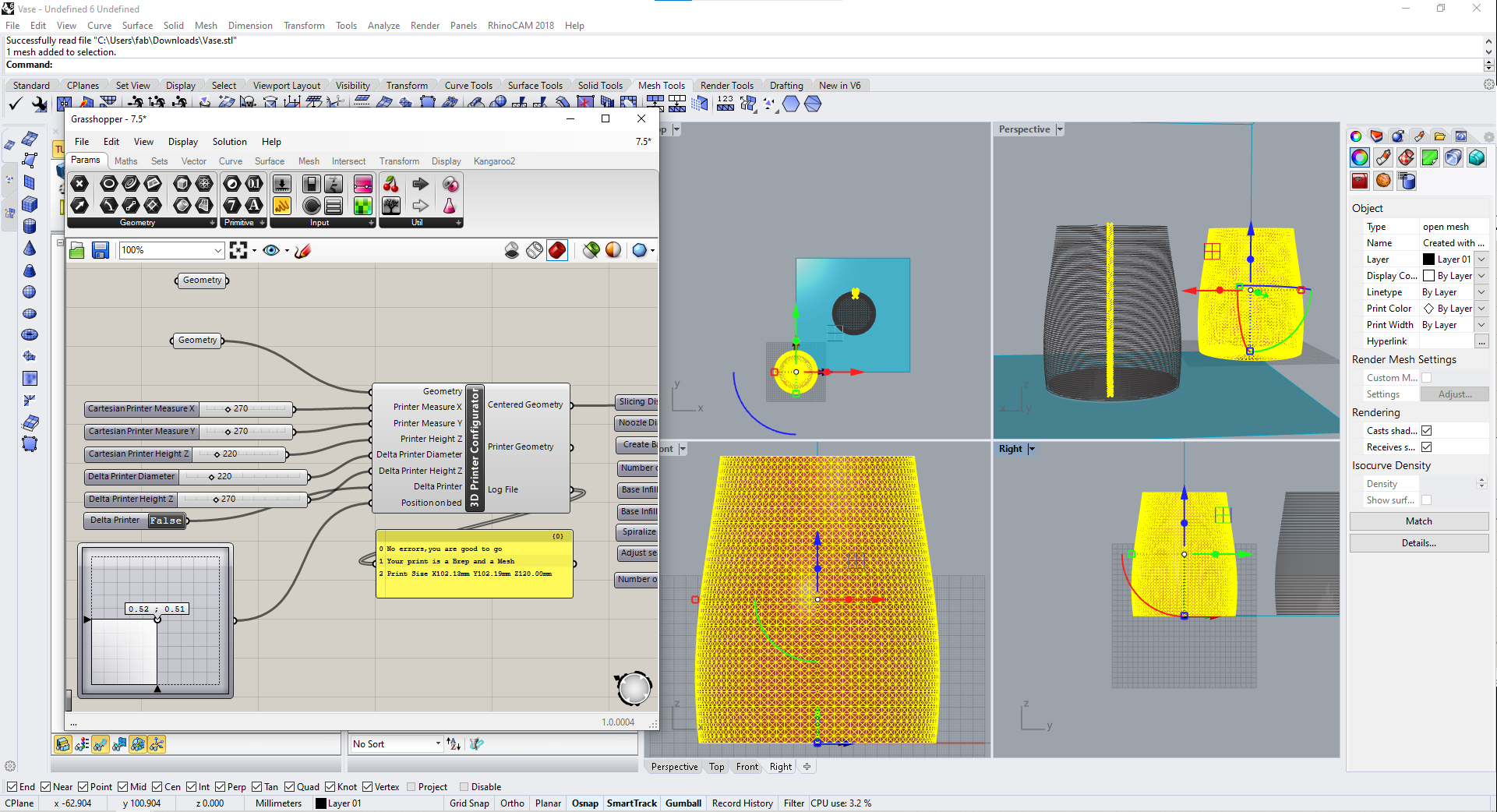 Then, I changed the option "create base" from falso to true and I did the same with spiralize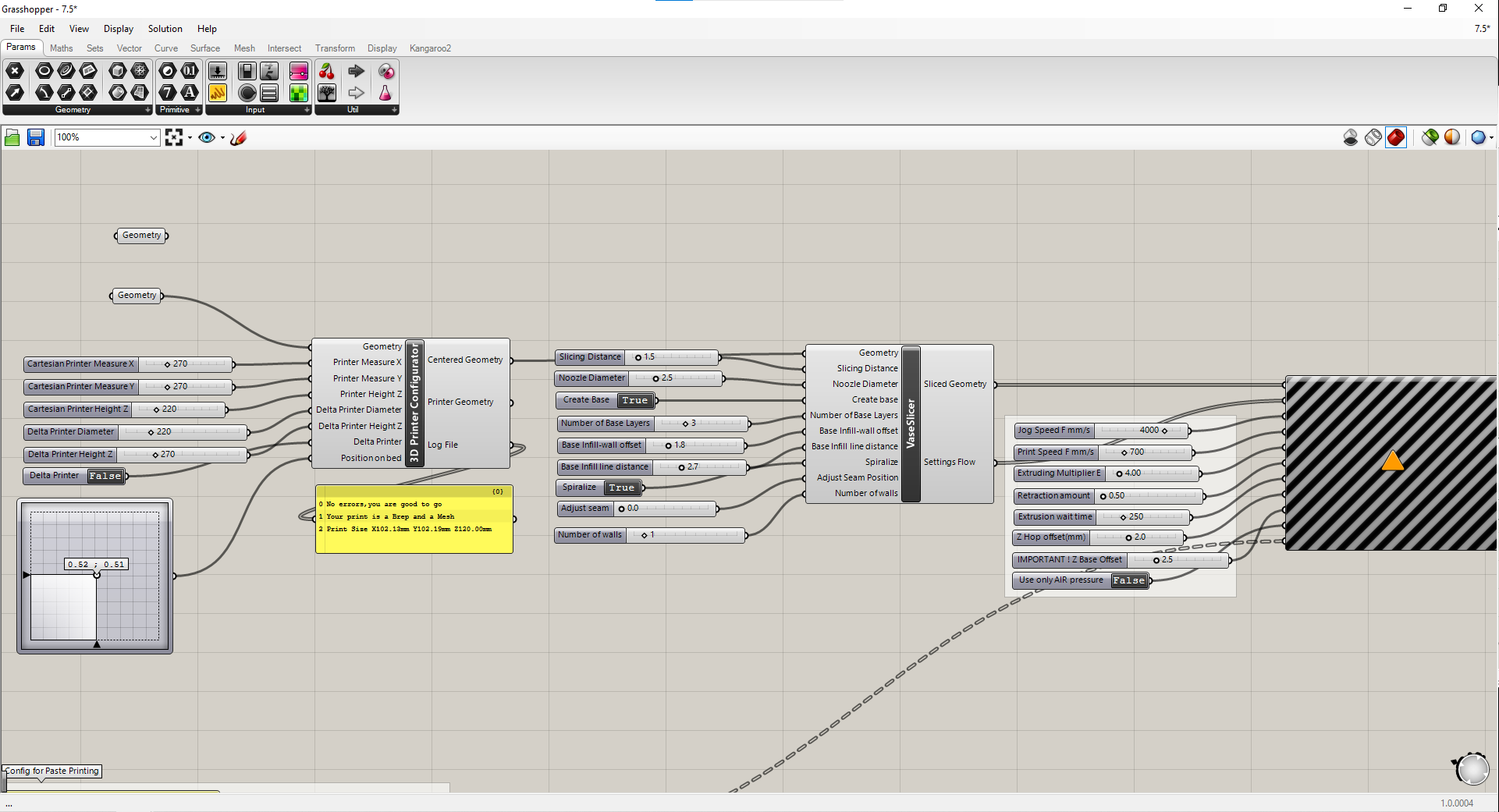 Finally, on the right you can see a yellow rectangle where you can find the G-code and you can copy all the information.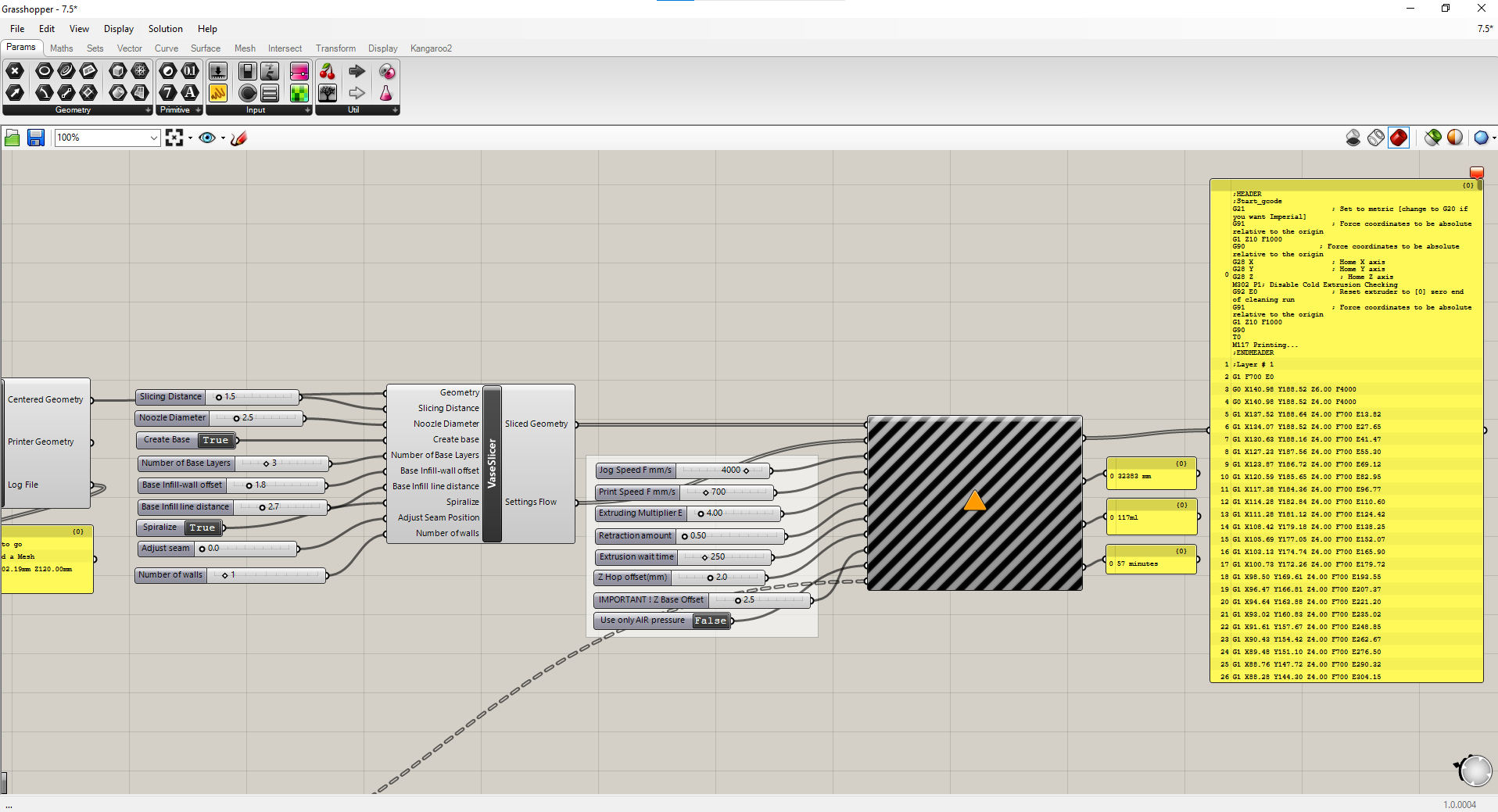 Using Repetier¶
I had to download repetier, here is the link to do that. First, I had to put the clay in the tube.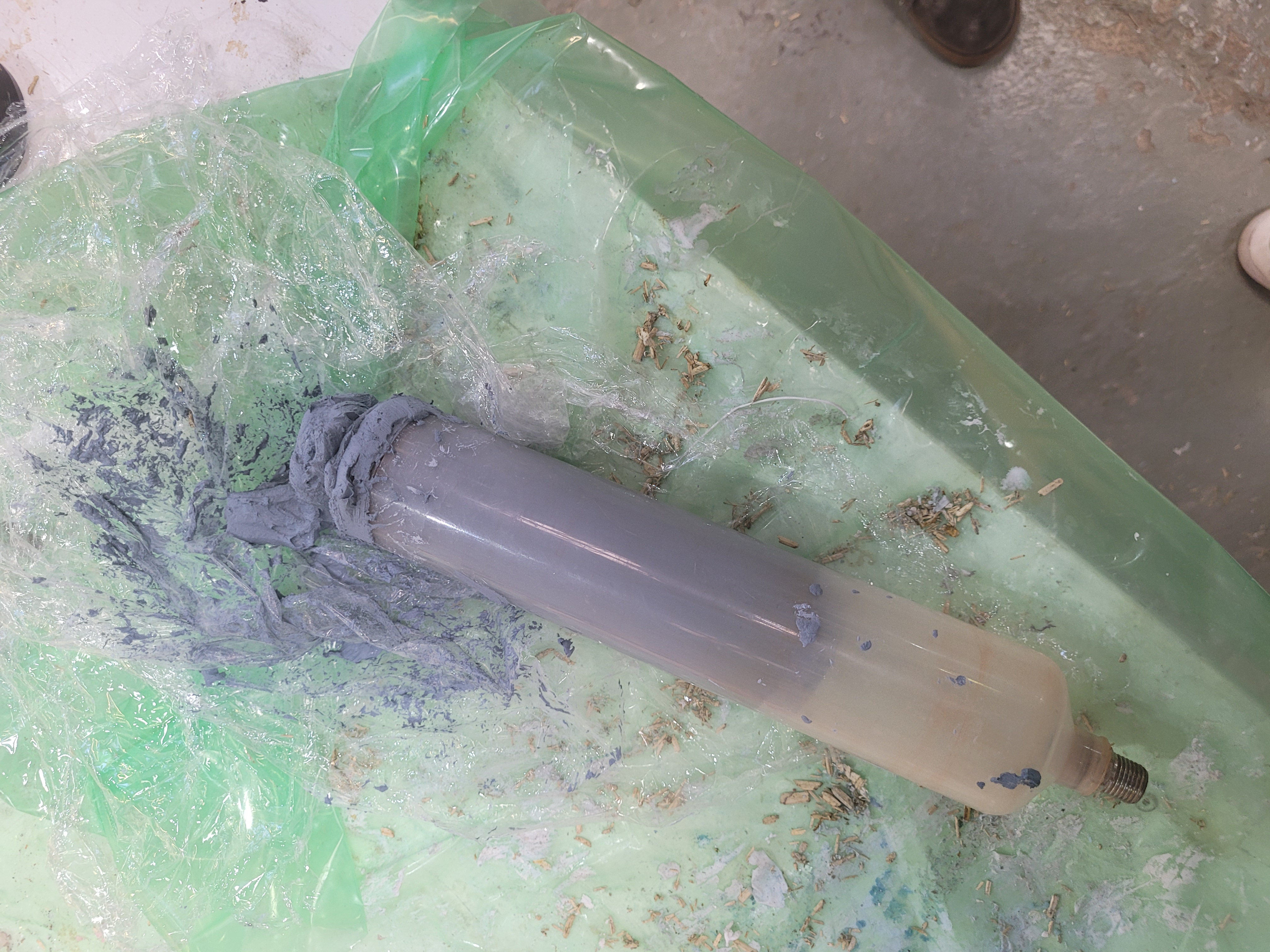 We need to connect our computer with the 3D printer by USB. Then, we have change the size of the bed. I put an extra Polywood on the bed and make sure its flat. So, we are ready to print.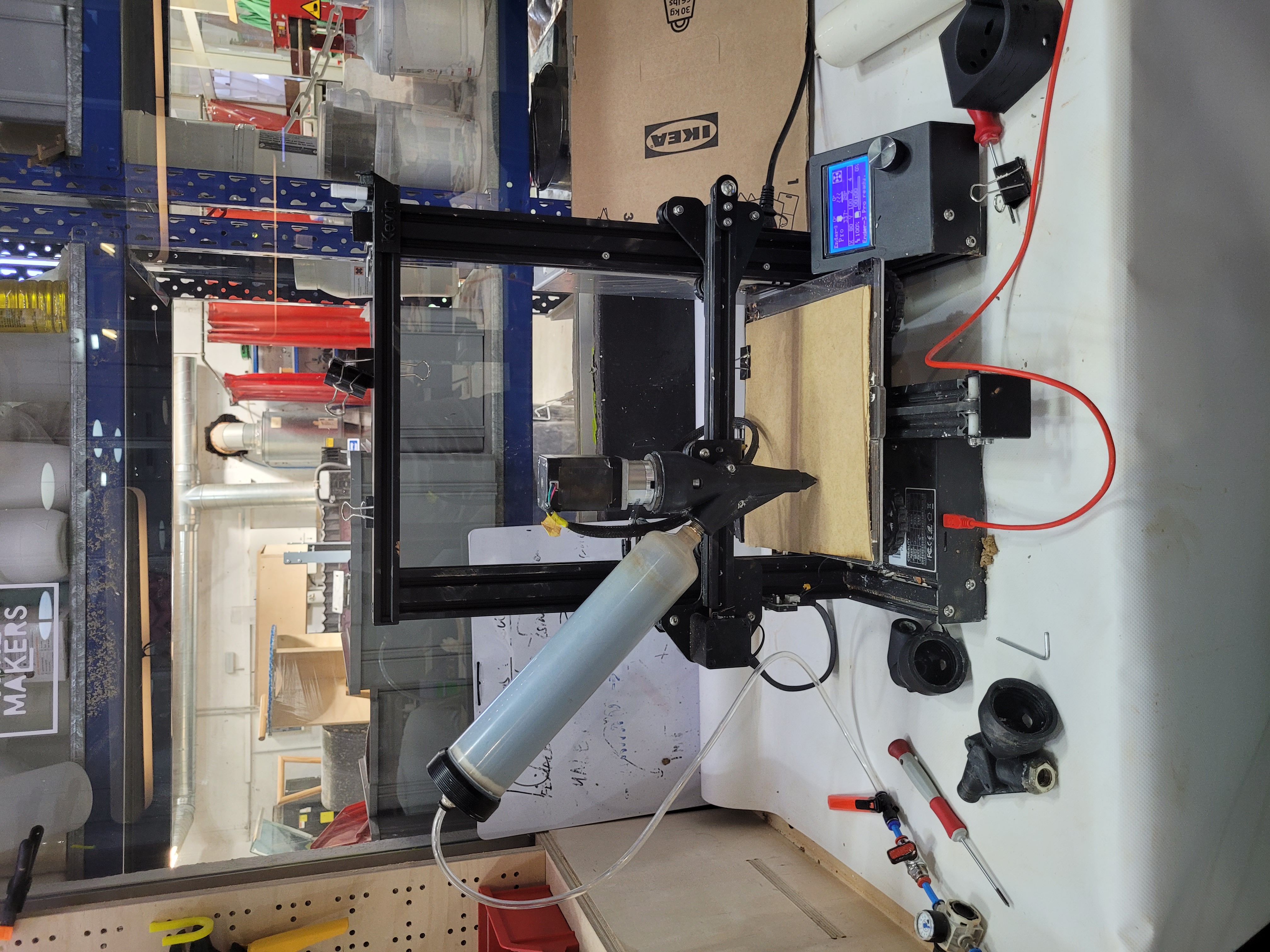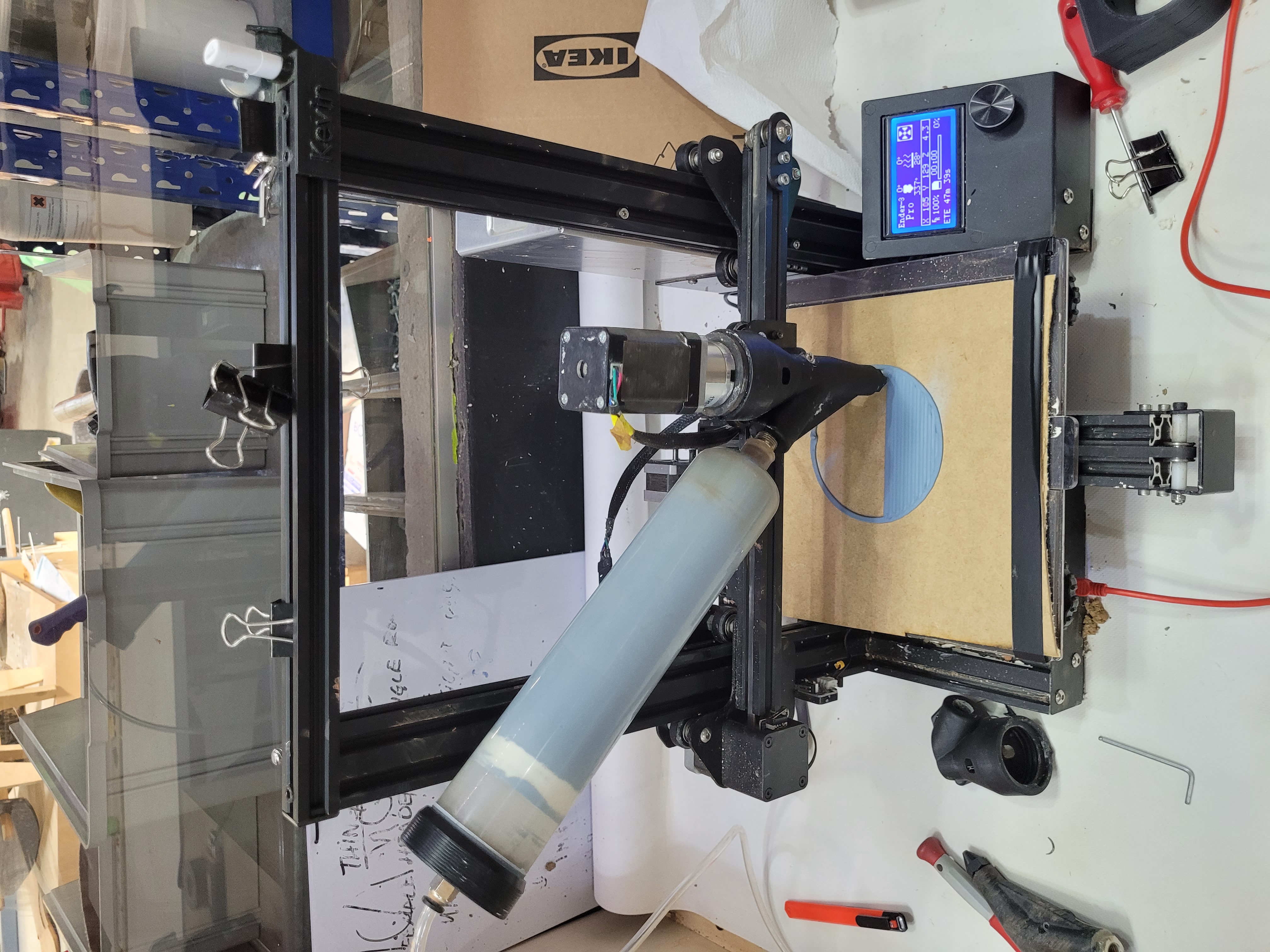 Here you can see some videos of the process:
Video-3DPrinter2 from Angel Erazo on Vimeo.
Video-3dPrinter from Angel Erazo on Vimeo.
The final result: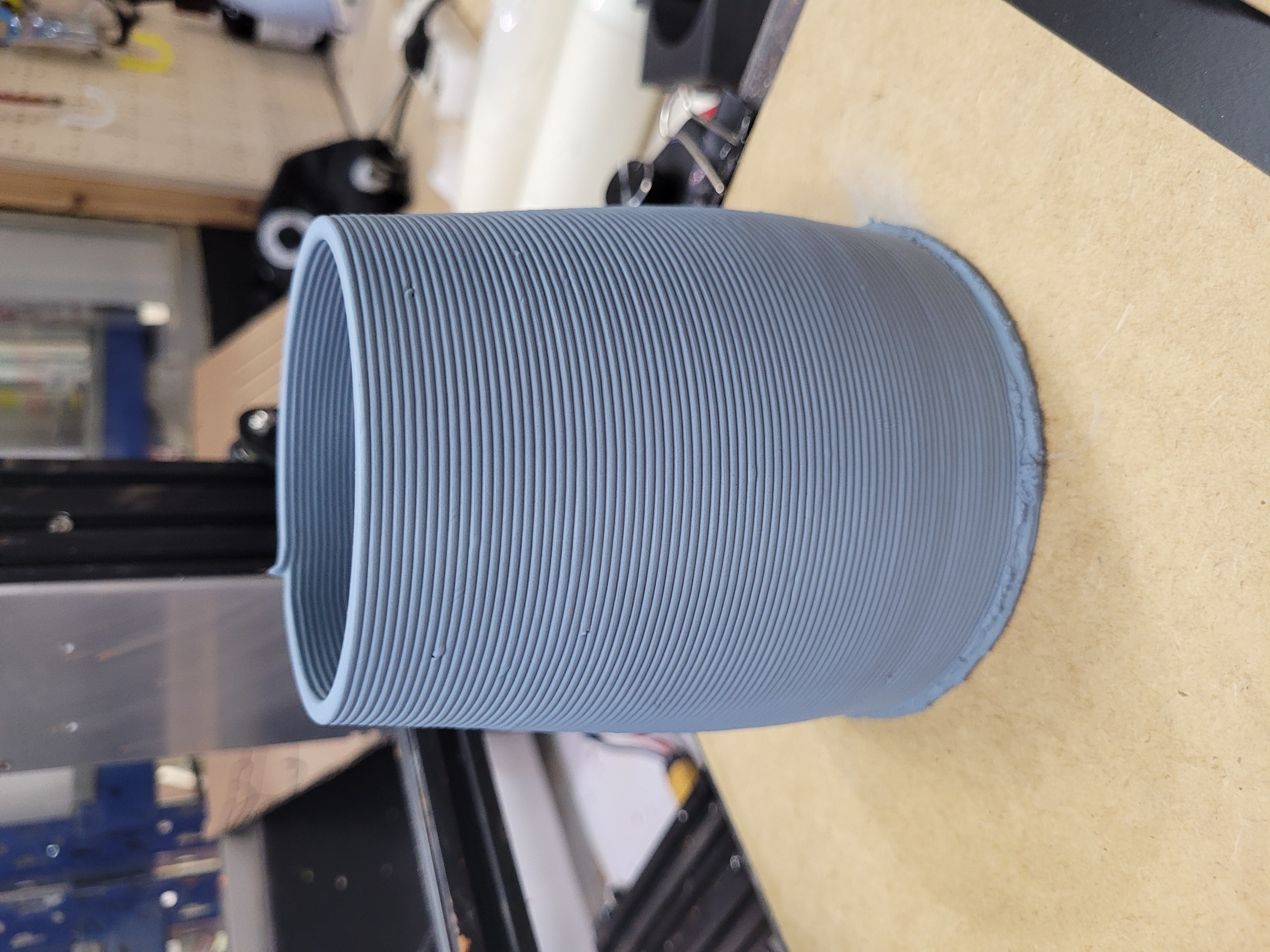 Files¶
---
Last update:
June 28, 2022