This week I created the first 3D parts. As a special challenge this week we were tasked with designing a part that is not substractively producible.
Week 06 Electronics Design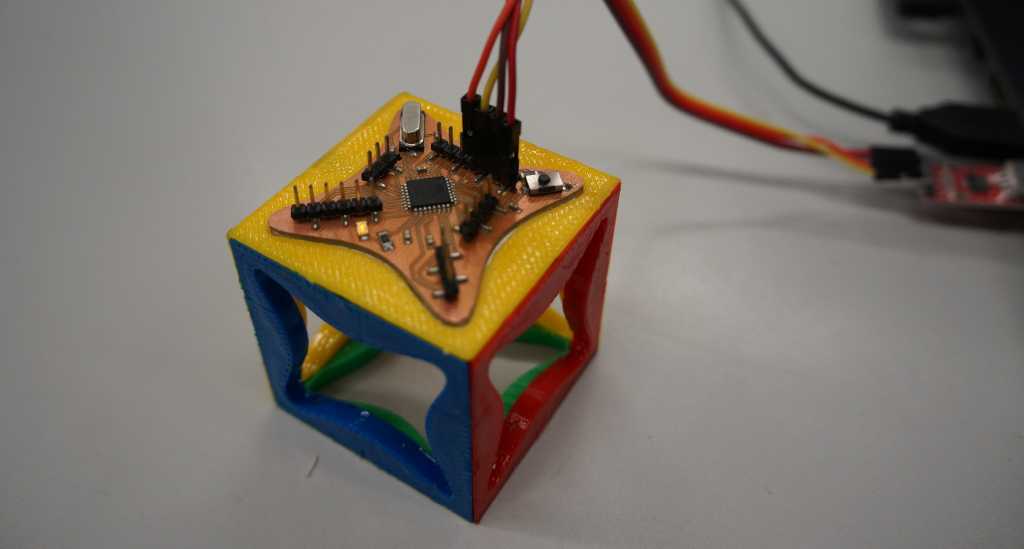 Week 09 input devices
This week I revised my motherboard. I've been thinking about what a useful circuit board could look like. Since it is a modular robot system the boards should be modular. So I developed a basic board with a microcontroller to which the single input and/or output boards can be connected.
Eagle design pictured below (since the laboratory is closed).