Final Project¶
Presentation Files¶
Project Files¶
here is the Link for the Step files of the project
Repository¶
Here is the link for my github repository
Download files¶
here is the link for MakerSpace files to download.
Research¶
The majority of makers want to have their own Lab at work or at home to make almost anything, but there is a lot of problems. Starting from myself, I have two major problems:
Space problem: In order to start my own Lab for prototyping, I need at least 3 digital manufactoring machines (CNC, Laser Engraver & 3D printer)

Cost factor: The price of the three machines is not affordable for everyone.
That's what I came up with an idea: create an all-in-one machine, which is easy-to-use, expandable for makers, and affordable for everyone.
With all-in-one machines we are saving money, gaining more space and putting our first steps in making almost anything.
Sketch¶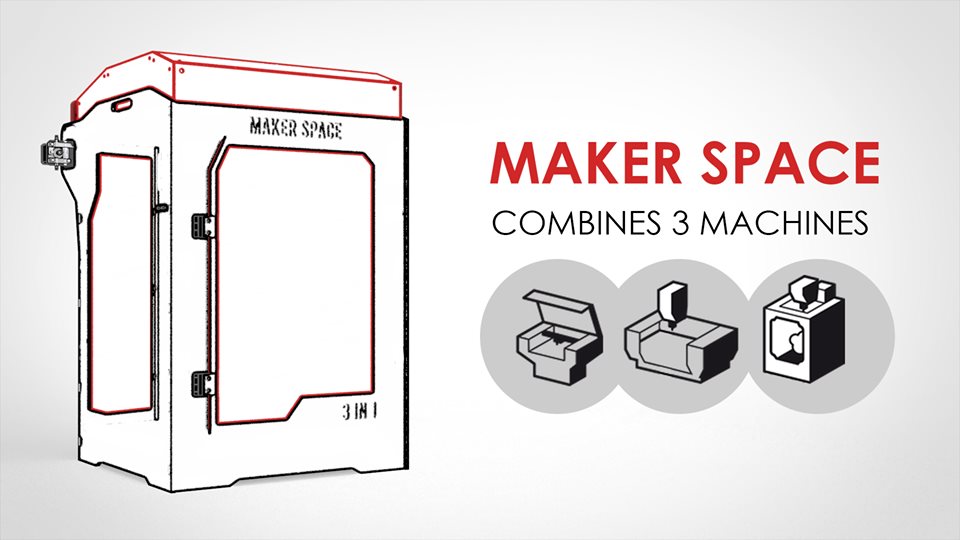 Introduction¶
3D printers are amazing. Unfortunately, they used to be hulking, complicated, expensive, and with limited functions. We've been hearing about and experiencing the pain of setting up the difficult-to-use DIY 3D printer kit and being limited by the standard plug-and-play 3D printer. We are hoping to change that. So we came up with an idea: create a 3D printer, which is easy-to-use, expandable for makers, and truly affordable for everyone.
That's why we designed MakerSpace to be all-in-one v1.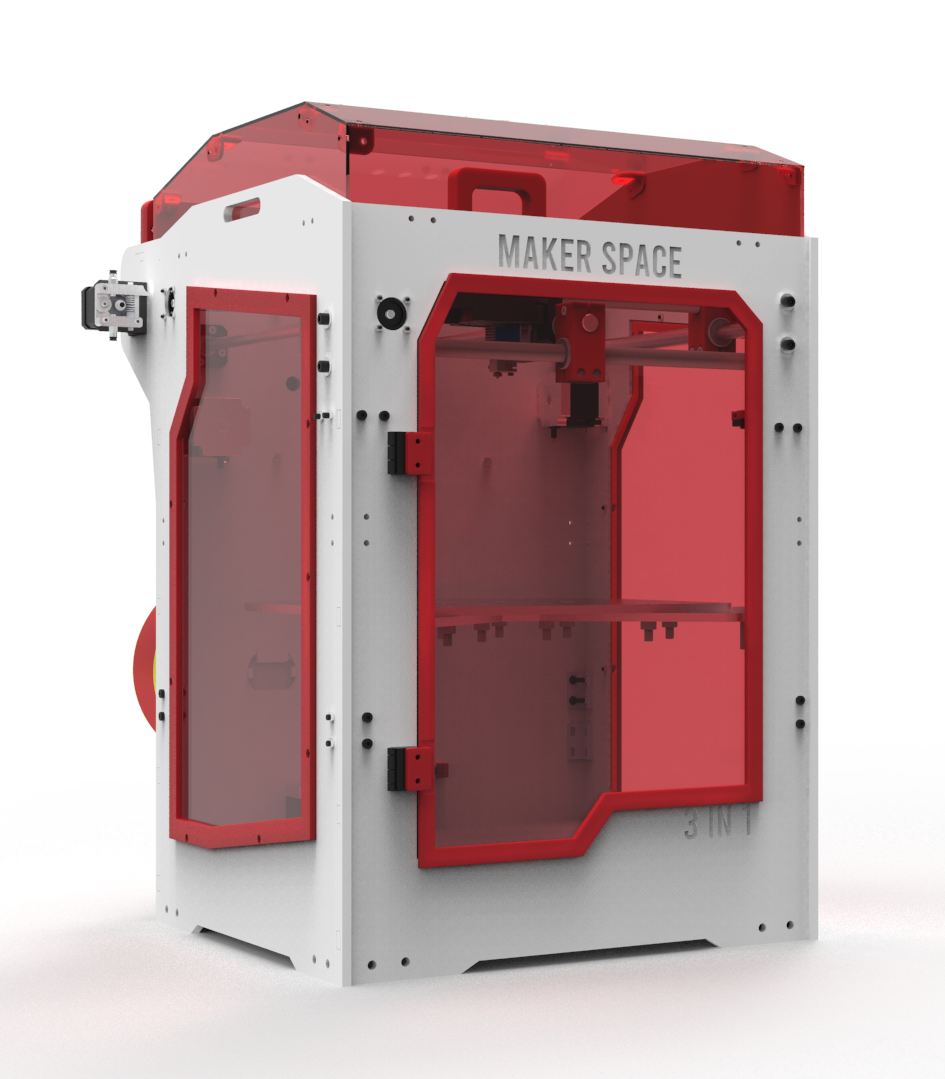 2D and 3D Modeling¶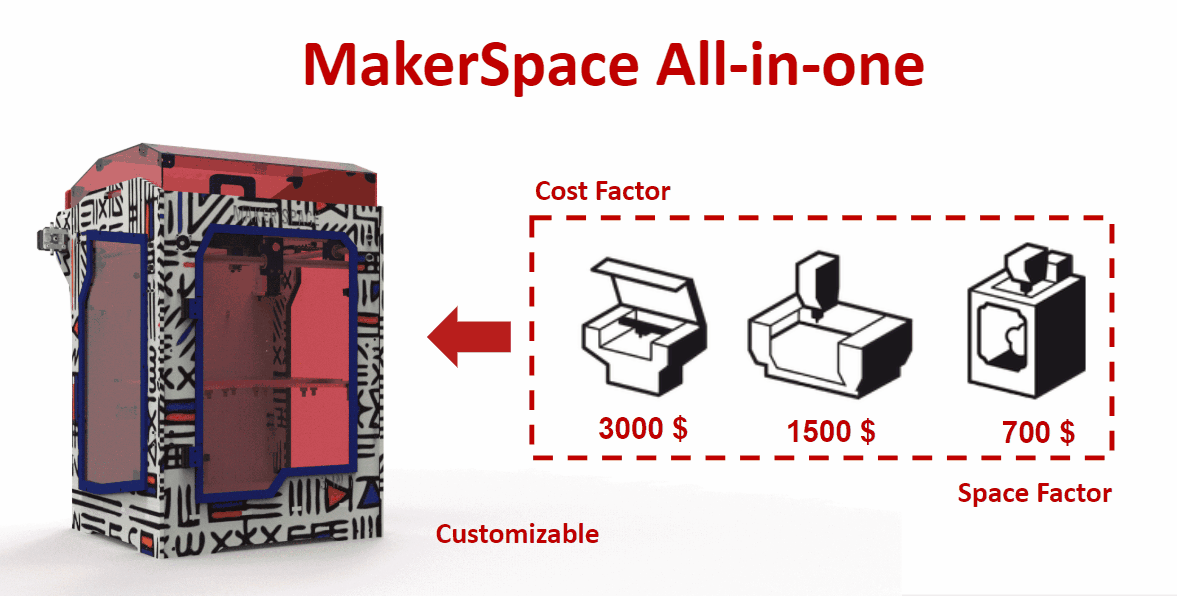 Materials¶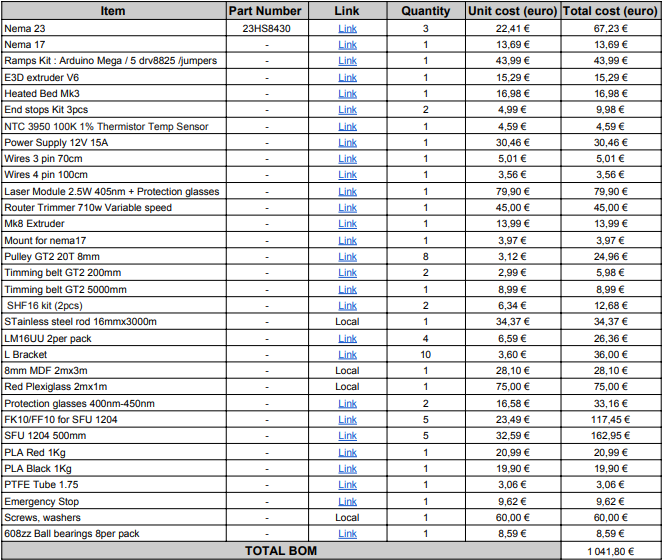 Lisence¶
My intention since the beginning of Fab Academy was to share my results with the open public, provide my discoveries and try to contribute to the community through my own learning process. For this reason, I tend to stick to a license, which allows anyone to copy and distribute the content as well adapt, remix or transform. To choose my lisence , I use the CC License Chooser a chooser of Creative commons which is very useful tool for makers and any developer in any field.it helps authors keep and manage their copyright on terms they choose.

This work is licensed under a Creative Commons Attribution-ShareAlike 4.0 International License.
Poster¶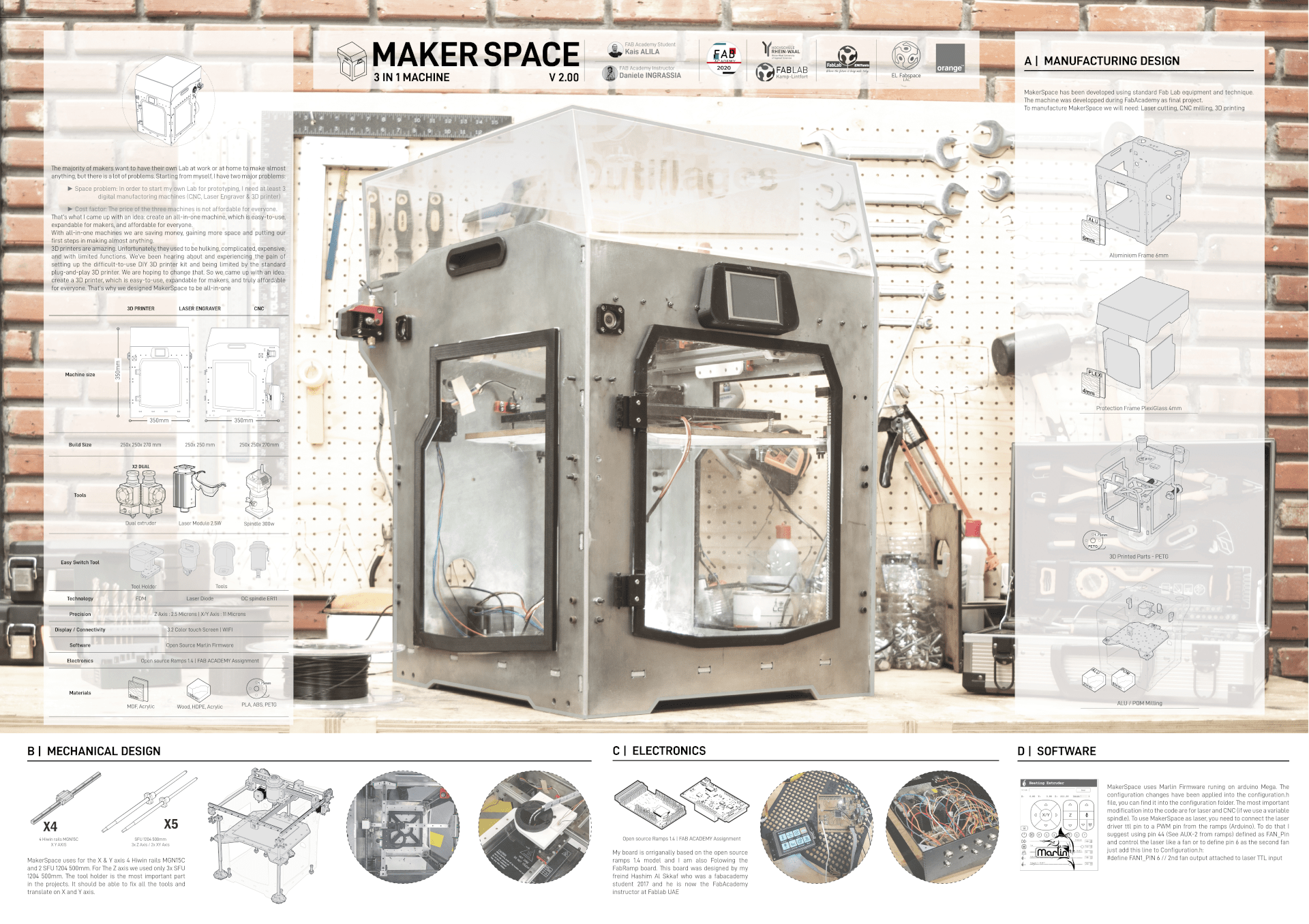 Video¶