8. Computer controlled machining¶
Instruction¶
group assignment
individual assignment
make (design+mill+assemble) something big (~meter-scale)
extra credit: don't use fasteners or glue
extra credit: include curved surfaces
What I week this week¶
Learn how to use machine safely and test runout, alignment, fixturing, speeds, feeds, materials, and toolpaths for your machine → Group Assignment Page
Ideate and design something big → in this page
Milling by CNC machine → in this page
Varnish and assemble → in this page
Ideate and design something big¶
What I want to make : Just-Fit and Nesting Storage Concept¶
As Japanese house in Tokyo is generally small, many residents would like to and need to store livingwares orderly making the most of a small space. There are numerous kinds of storage box for storing things orderly in a house. For instance, Muji is famous.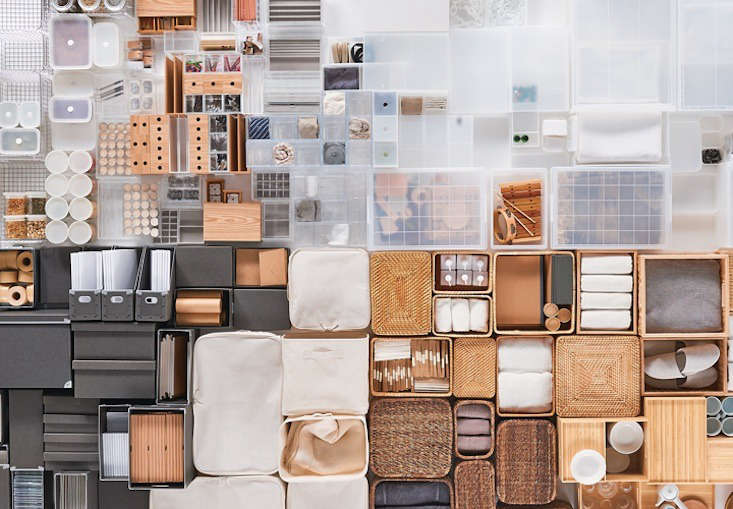 However, in my opinion all of storage boxes have the problem:
being bulky when not in use
not just-fit to some corners
The making opportunity in this week is excellent timing to make just-fit to my house and nestable when not in use. Specifically, a storage at my kitchen is not fittable to the line so I decided to make just-fit and nestable storage boxes.
Moreover, I would like to challenge to make without using fasteners or glue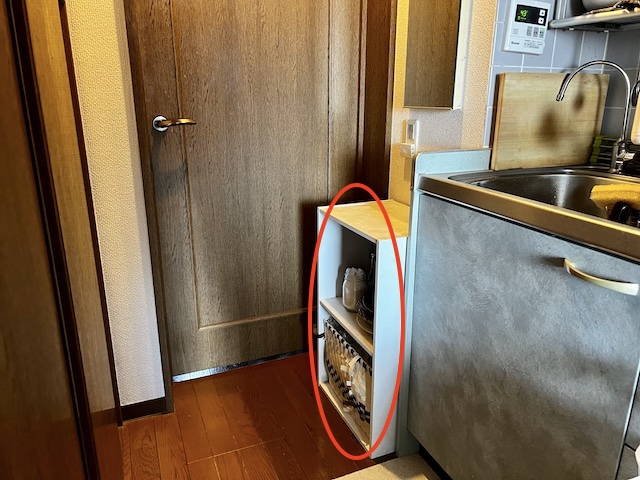 Design sketch¶
take measurement of the space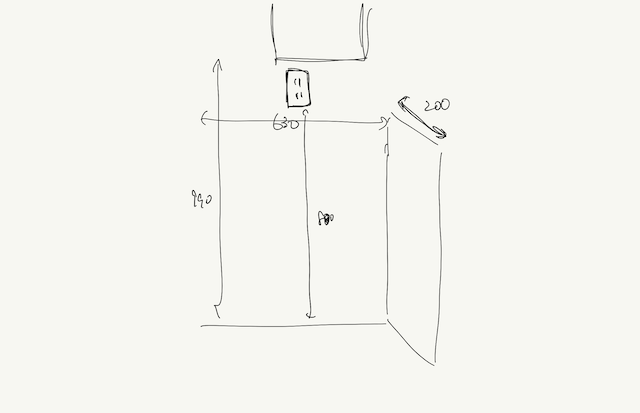 Design in Fusion 360¶
finalized model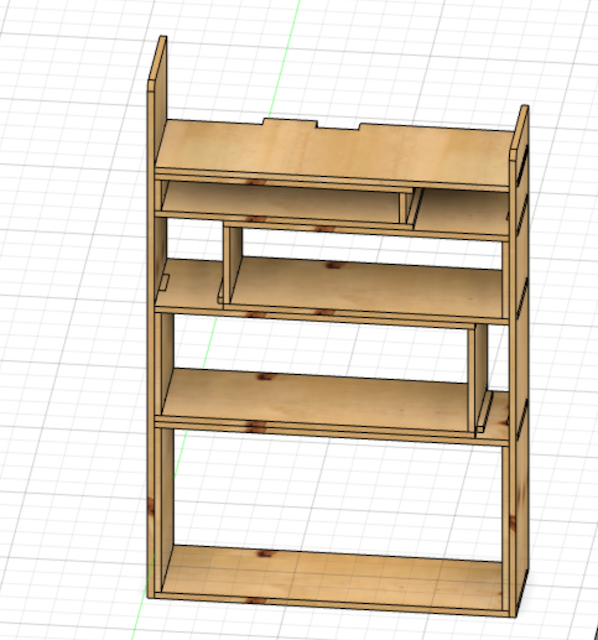 nesting version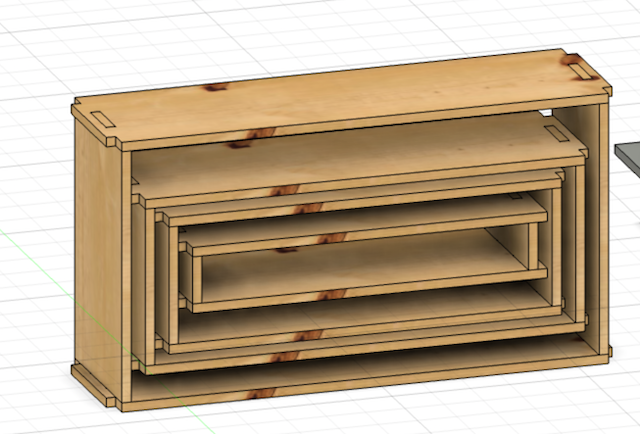 Designing Process¶
sketch the left-side shape

extrude top and bottom board

extrude side board

making inner tabs between top and side board

making tabs between prop and boxes

combine parts and cut off pockets projecting shape of tabs

create props

fillet the edge of prop to curved surfacing

create boards which size is 1820 x 910 to lay out each parts

joint to the boards one by one

Making dogbones by using add-on of Nifty Dogbone for Autodesk® Fusion 360™

Done.
Reference : Fusion 360: Bookshelf Tutorial - Part 1
Move to Hamamatsu city where is 250km away from my lab¶
As Fablab Kannai I participate in dont have large CNC router, we asked another lab to lend it : Fablab Hamamatsu TAKE-SPACE where is about 250km away from our lab.
About Fablab Hamamatsu¶
is located in Hamamatsu citywhich has some headquaters of global manufacturing company such as YAMAHA, SUZUKI, Roland.
the list of facility is here
Lab owner Take-san is in Bhutan in order to make something..

huge cactus is infront of lab somehow

famous words which all makers will empathize with is on the wall
CNC Router and software I used¶
CNC router : ZN1325

Tool path maker : Vectric Cut2D Pro

G-code sender :Mach3
Prepare for CNC machining : procure materials¶
Choose the material in Cainz which is popular DIY store in Japan

There are variety of wooden materials such as OSB, MDF, lumber-core plywood, Pine laminated wood, and so on

Structual Larch plywood seems to be adecuate as price is good and it has beautiful wood grain.

Material Information

material: Structural Larch Plywood
size: 1820mm x 910 mm x 2sets
thickness : 12mm
price : 18 USD per one

measure actual thickness : 11.95mm
Milling by CNC machine¶
Operating process in details refer to Group Assignment page
milling one parts for a test. create inside holes first and outside line secondly.

after confirming that it was cut with no problem, milling the other parts and vacuuming is performed after cutting completely in accordance with lab policy. (it is x8 speed movie)

milling completely
Varnish and assemble¶
filing and polish all parts

Assemble test

Varnish over the wooden parts

dry at my own very tiny private fablab in the balcony

Finalize assembing

transform to nesting version

set up furniture at the place where I planned to be. Just-fit at the corner :)

3d scaned by scaniverse
What I learned in this week¶
Individual and Group Assignment
Making something big may be dangerous so nothing is the more important than safety.
Parametric design is very important and useful. Setting parameter beforehand in Fusion360 enable me to make and mill smoothly.
I understood how to use CNC machine safely
Being able to make my own furniture which is just-fit for my house makes my life quite better.
Acknowledgement¶
Mr.Tamiya and Ms.Kamei as supportive instructors in Fablab Kannai
Shopbot tools who made the Youtube tutorial video of Fusion 360: Bookshelf Tutorial
and You!
File I used¶
---
Last update:
June 3, 2022