Brushless Outrunner Motor Mount 9mm Shaft¶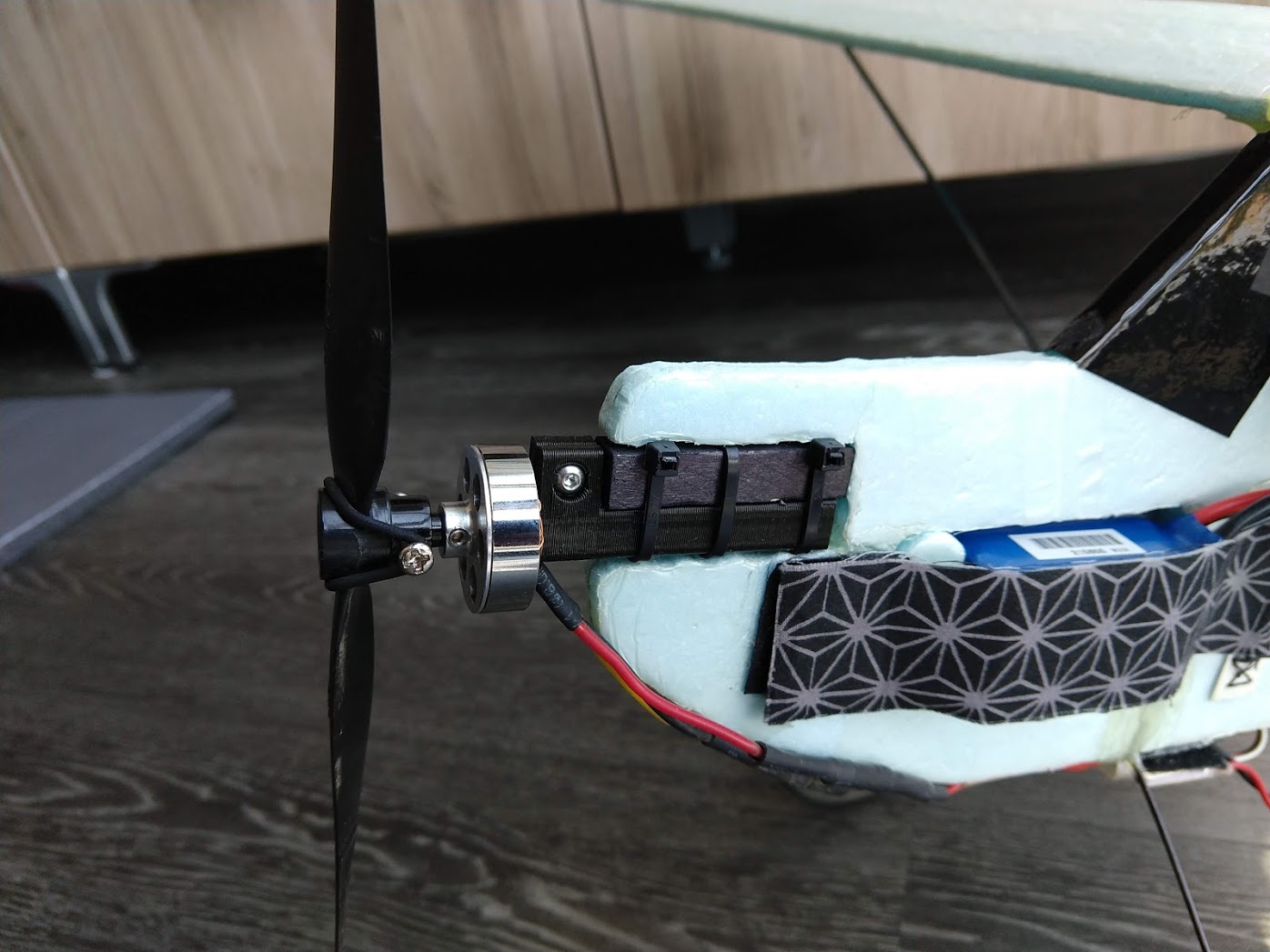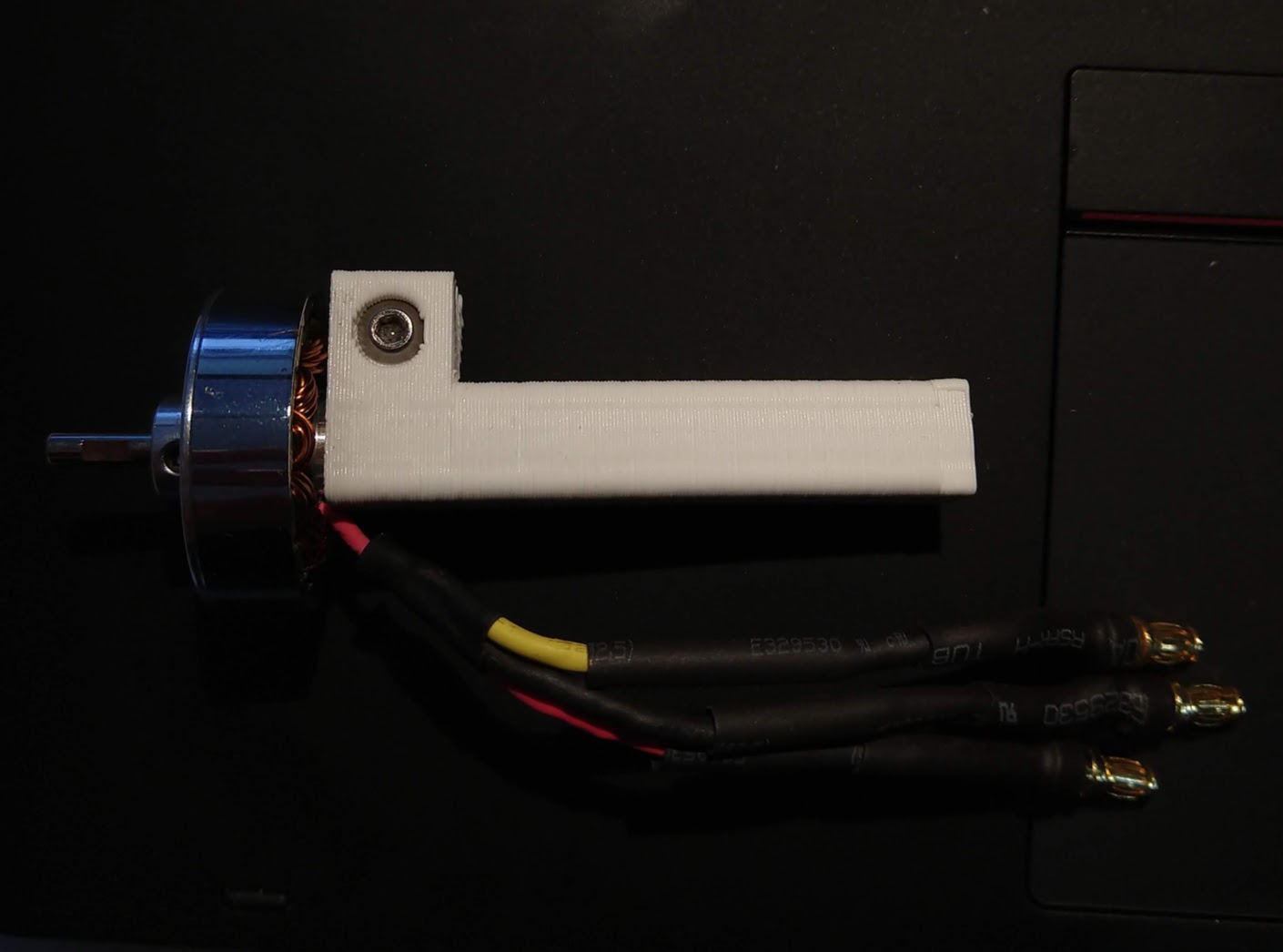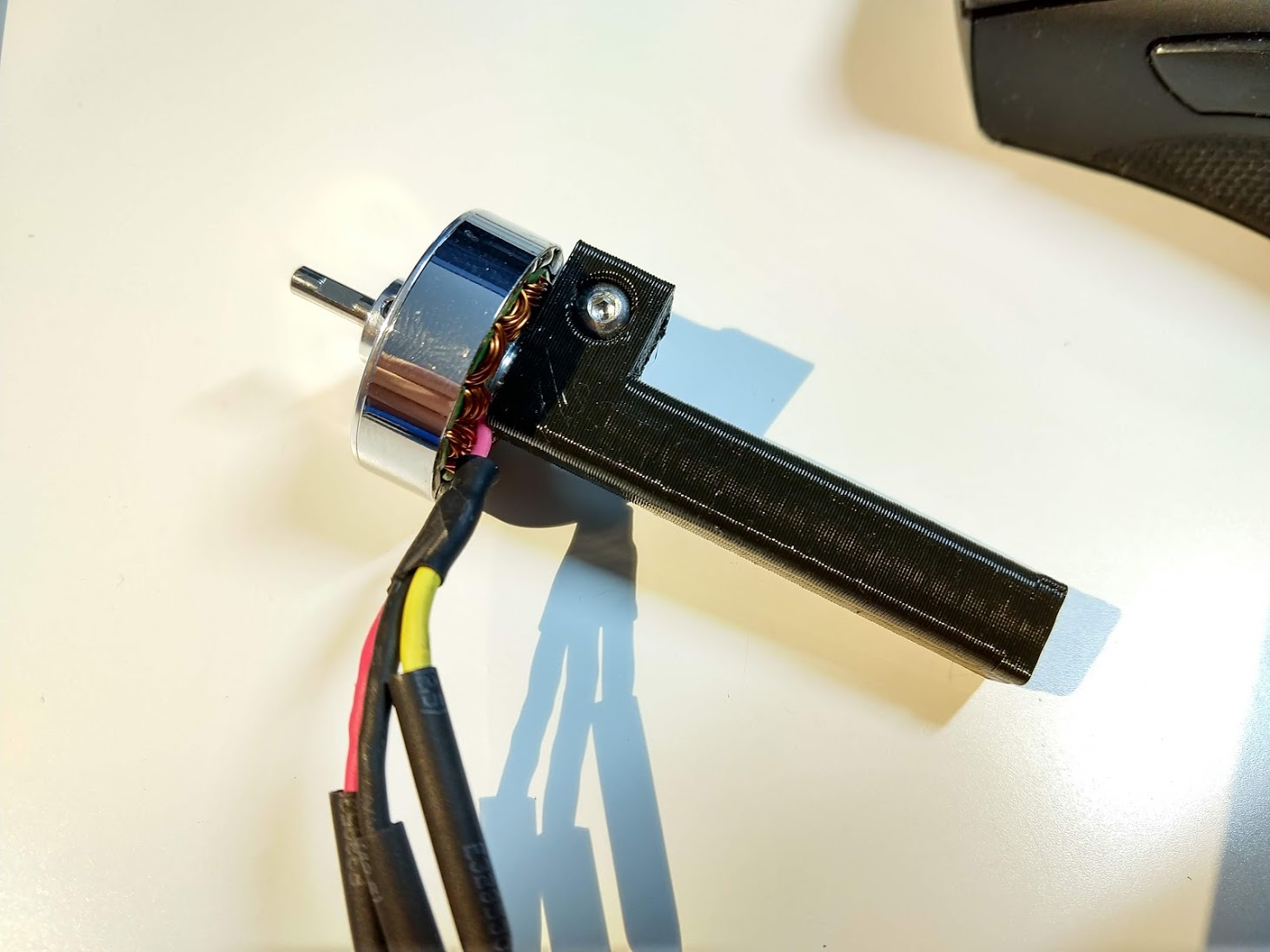 Summary¶
This is a stick mount for any brushless outrunner motor that has a 9mm shaft. The mount is made to zip tie to a 9.5mm (3/8") square wood stick glued onto the aircraft frame.
The stick mount allows for medium crash impacts to be absorbed into the zip ties rather than the airframe. The mount also allows for compliance during soft impacts, the mount simply slides or rotates within the zip ties. Simply straighten out the mount or replace the zip ties to make repairs in the field.
Print Settings¶
| Title | Value |
| --- | --- |
| 3D Printer | Prusa i3 Mk3S |
| Rafts: | No |
| Supports: | No with auto level, Yes semi auto or manual level |
| Resolution: | 0.3mm |
| Infill: | 100% |
| Filament: | ColorFabb PLA/PHA |
| Filament_color: | Your Choice |
Notes:¶
Print the mount on end with the flanged end facing down as show in the photo. PETG or ABS can also be used to print theses mounts, although I find PHA/PLA works very well.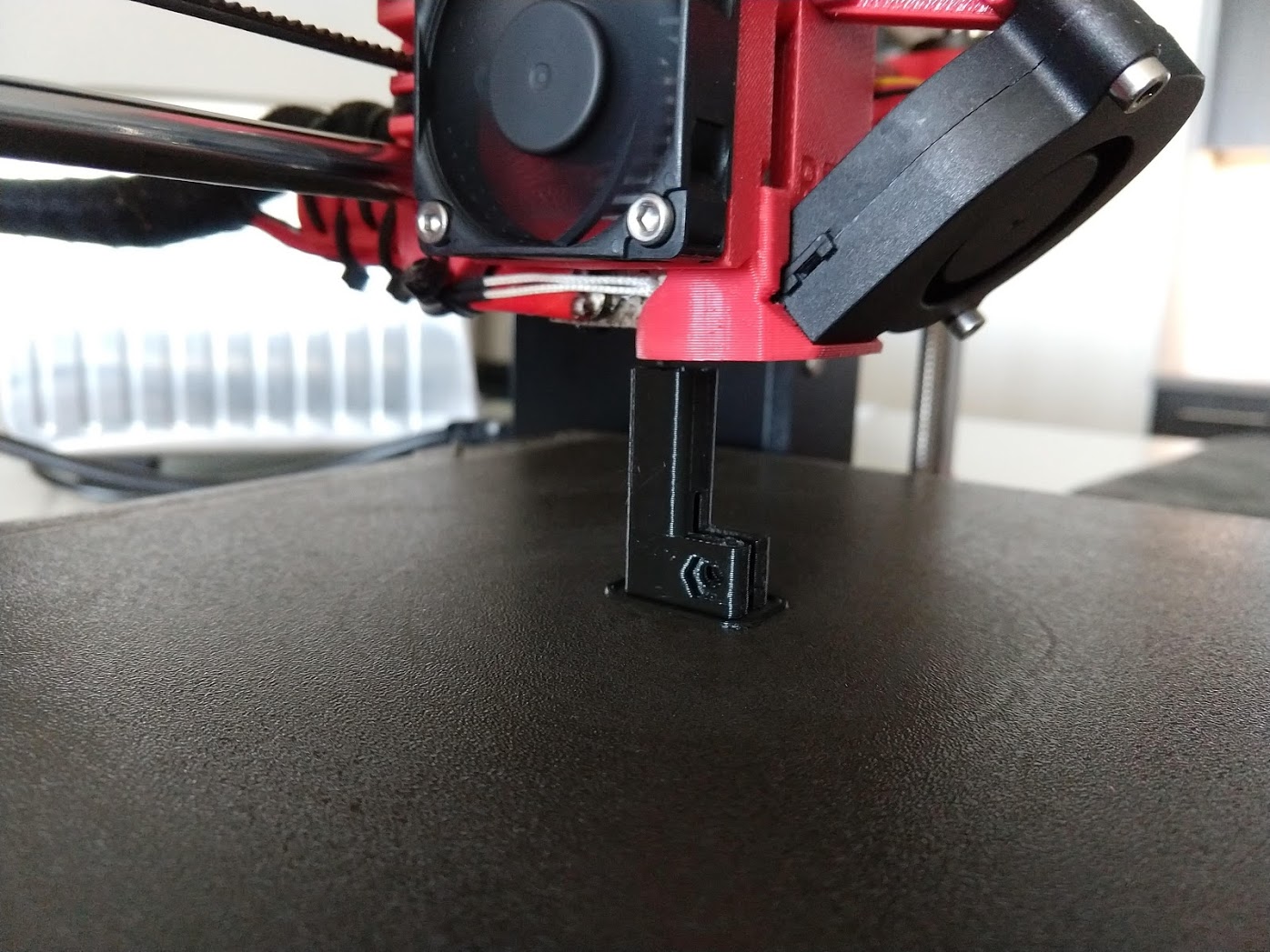 Post-Printing¶
Add one M3 screw 10mm long and one M3 Nut. I prefer a nylon inserted nut. Insert the 9mm motor shaft into the flanged end of the mount. Fasten with M3 screw and nut
How I Designed This¶
Designed using Onshape. Please see this link to access the native Onshape files