Vinyl cutting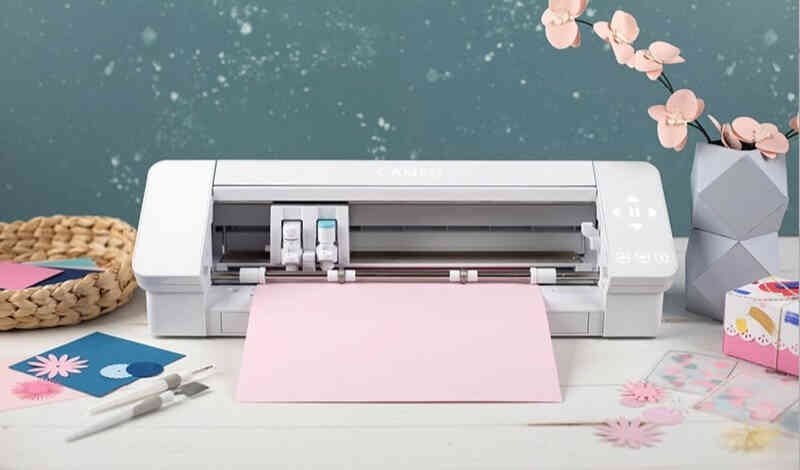 We have a beautiful silhouette cameo 4 vinyl cutter here at the lab. This machine can handle 2 embed cutter (Or pen). We may use it to cut adhesive precisely. We can also use it to cut transferable vinyl to make custom T-shirt as this one :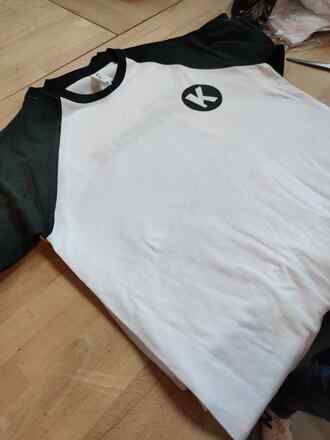 Sihouette studio
I'm using Silhouette studio software to control the vinyl cutter. I wanted to create my custom T-shirt, So I started designing on Inkscape. Firstly, I downloaded the fabacademy logo here Then I added a funny text using the font named Showcard Gothic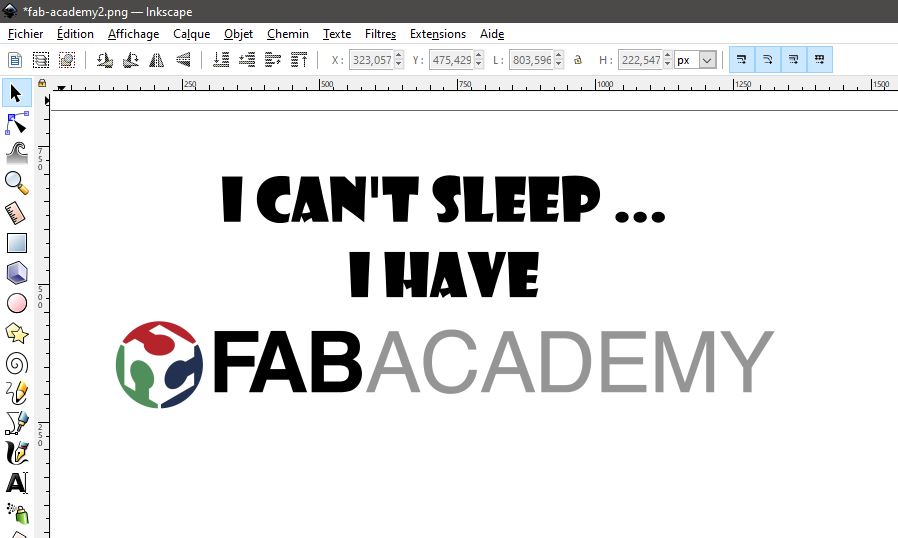 When I was happy with the design I exported the file to SVG. Unfortunately Silhouette studio doesn't seem to deal with it. I finally exported to DXF and everything worked like a charm.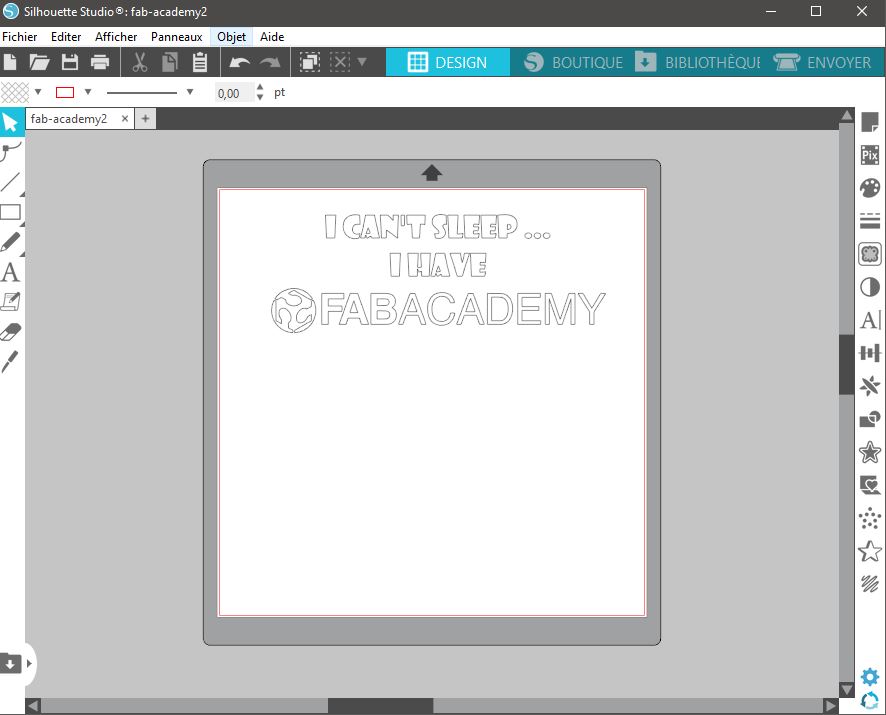 Silhouette studio is very easy to use. You may draw directly in the software or use external files or pictures. You can even vectorize pictures using the appropriate tool. Which is very convenient. You can manage color, size, position of elements, text… I didn't have to use Inkscape indeed !
After preparing the file, the machine need to be set up. Fortunately, the software have a very big list of material. I just choose Vinyl material, and it automatically set all the appropriate parameters.
The parameters used for vinyl cutting are very important. If you apply too much force on the cutter, it will eventually cut through the mat. To avoid changing the mat too often, be careful and use just the right amount of force. Then, if you don't apply enough force, you won't be able to peel your sticker of. So you may do a bunch of tests before finding the right values.
Also, if you go too fast, and especially if your mat is old, the blade will peel the vinyl off the mat. Which will damage your logo or even the machine. Usually, I go faster with material that are rigid such as paper or plastic sheet and I go slower with soft material such as vinyl and so on.
For this project I used the pre-filled value using the material selector : - Force : 10 - Speed : 5 - Pass : 1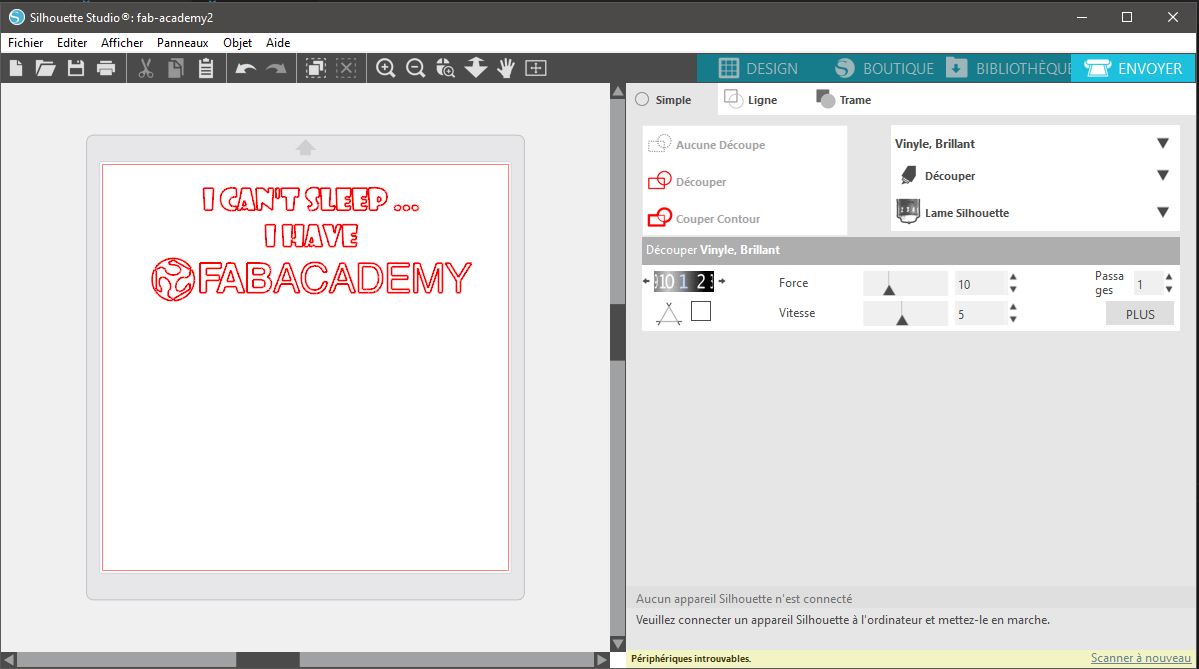 I successfully cut my stickers !! Then I gently peel the letters of the mat and manually placed them onto my notebook. You should use a transfer sticker to move all your pieces at once. But we didn't have transfer sticker left… I just used a ruler to make sure everything is aligned.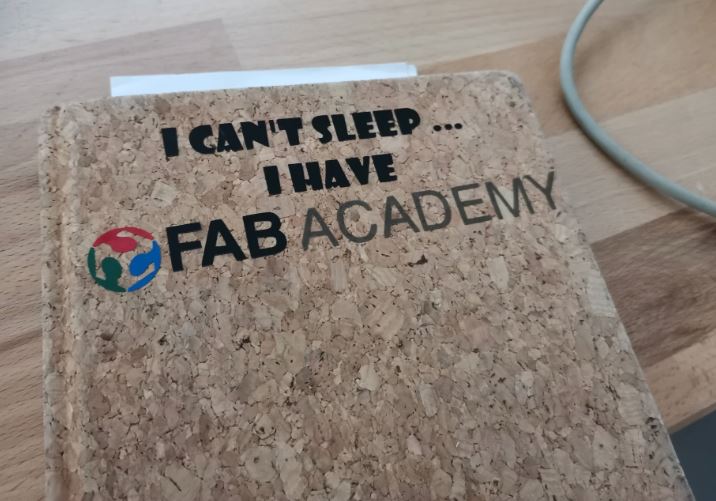 Downloads
---
Last update:
July 3, 2022