Module 13 – Output Devices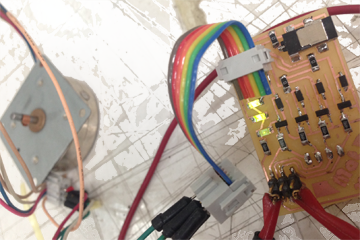 Class
...
M.
In Class Tutorials

The Assignment
add an output device to a microcontroller board you've designed and program it to do something.
The Project
I want to drive a stepper motor.
I actually did start to have a look at this in the embedded programming assignment.
I followed Guillem's recommendation to use MOSFETs. I do like this solution because this gives me a clear understanding of what goes on, and will help get more controle as to how drive the motor.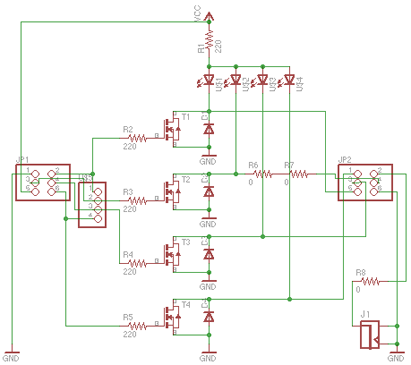 Basic Hardware and Software
...
Stepper Motor driven by Mosfet board a 2 [9V. Batteries] from Matthieu on Vimeo.

Looking ahead
I'm thinking maybe I could use the motor in combination to the Mechanical Design assignment to make a simple clock. All I need from this side is to pace my motor at 1RPM, and the tricky part will be on the mechanical side...
Stepper motor turning at 1 rpm - note the leds that indicate which pole of the motor is stimulated.
Downloadables
[ download CODE file: "MotorSequence.ino" ]
That's all Folks.