09. Molding and Casting¶
Class Week 09¶
Lesson09 molding and casting
Review08 embedded programming
Recitation05: machines
---
Assignment Week 09¶
group assignment:

Review the safety data sheets for each of your molding and casting materials, then make and compare test casts with each of them.

individual assignment:

Design a 3D mould around the stock and tooling that you'll be using, machine it, and use it to cast parts from it.
Design appropriate objects within the limitations of 3 axis machining.
Demonstrate workflows used in mould design, construction and casting.
Student should have¶
Explained how you designed your 3D mould and created your rough and finish toolpaths for machining.
Shown how you made your mould and cast the parts.
Described problems and how you fixed them.
Included your design files and 'hero shot' photos of final object.
---
Planning Fabacademy¶
---
FAB LAB BCN classes¶
MOLDING & CASTING¶
Procees¶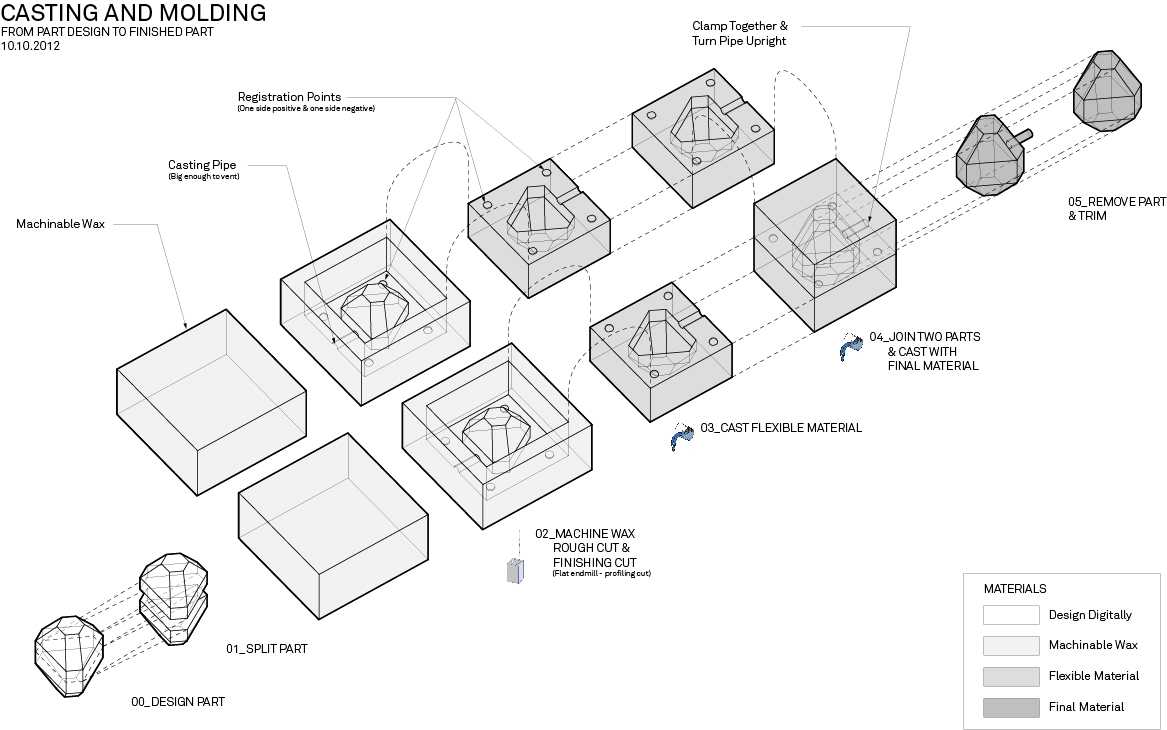 ---
References and resources¶
Food¶
SCAN¶
METAL¶
Students References¶
Shops¶
The shop is very close to fablab:
Vacuum molding machine