17. Machine design and Mechanical design¶
For this week I will be documenting my contribution in the machine and mechanical design. It was one of the most exhausting task to do, where I have to stay up late just to make sure that the machine building is going as it was planned, but on the other hand it was fun, enjoyable and memorable.
Design the X axis¶
For this week I was in charge of designing and building the X axis of the machine with the help of my colleague Ali bin ghalidha. So for this week our guru hashim recommended us to use the hdpe material for our x axis mount.
TO do so I first took the measurements of the aluminum profile where the Hdpe part will be fixed to, then I started designing the part using Fusion 360 software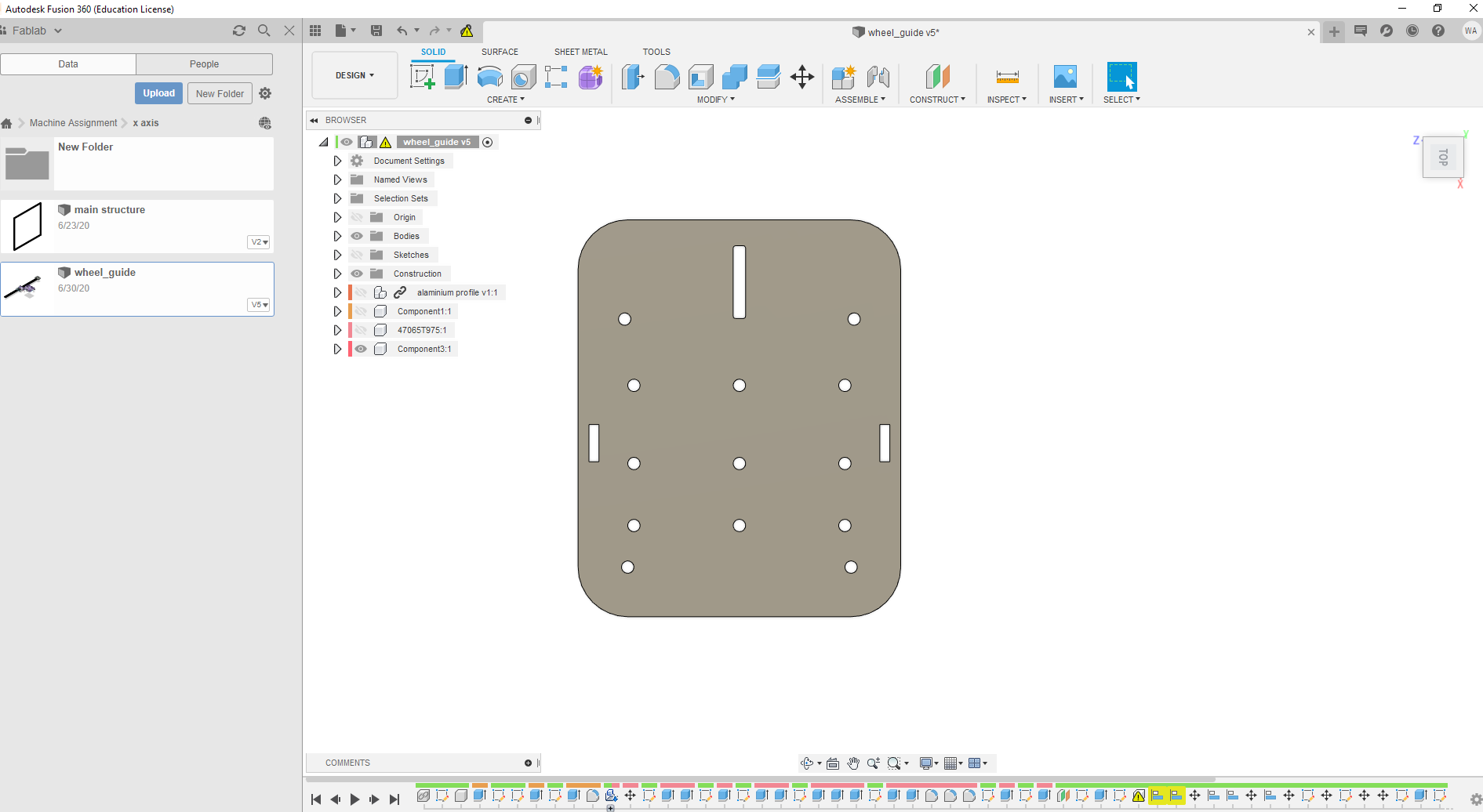 then I exported the design as 2D dxf file to get it ready to shopbot milling, and started creating the toolpath cut of the design using the Vcurve software you can refer to my computer controlled machining week to know how to create the tool path for the shopbot cut,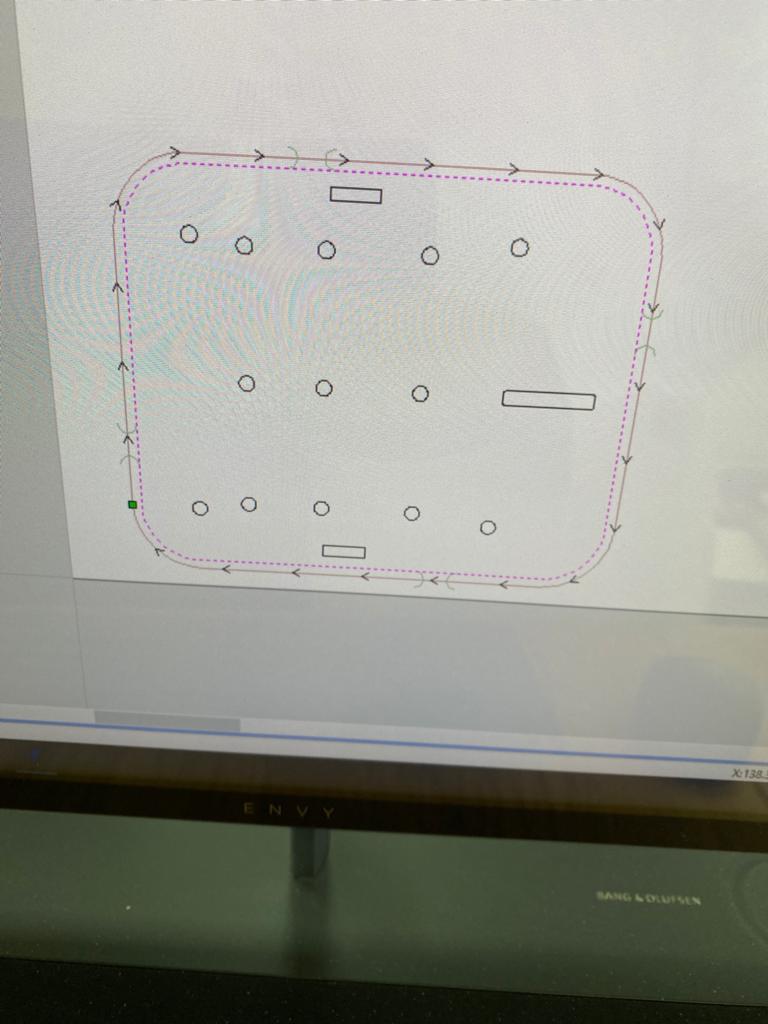 then I prepared the machine and used the clamp to hold the HDPE sheet on the bed of the shopbot, and ran the job after moving the head to the origin,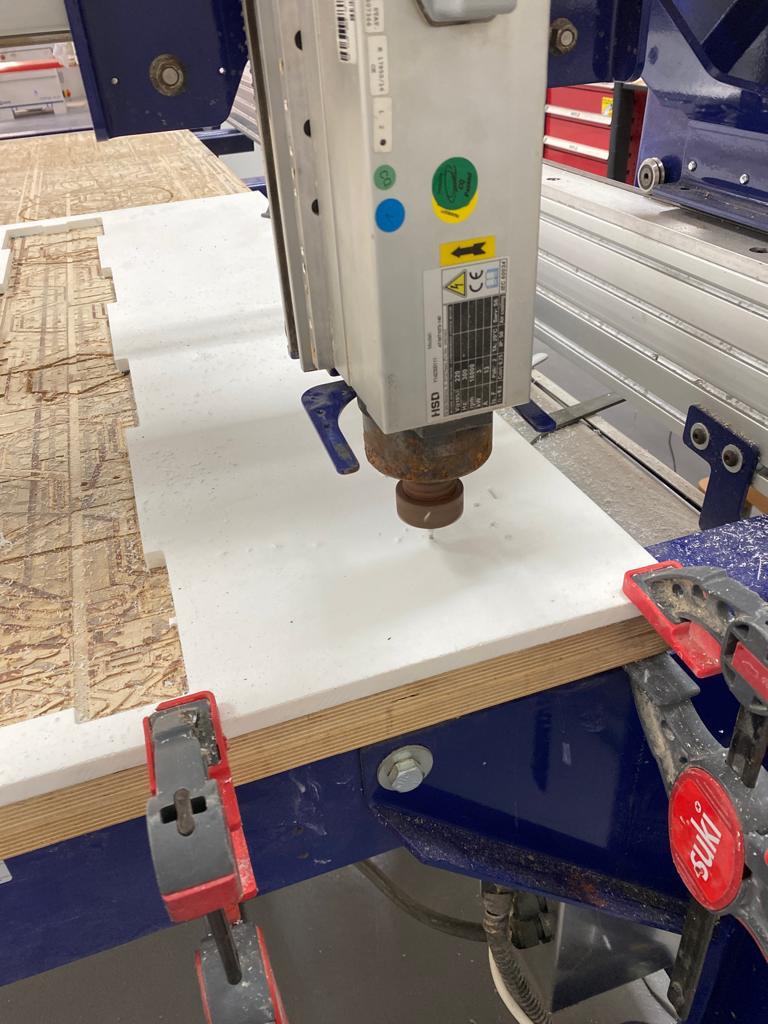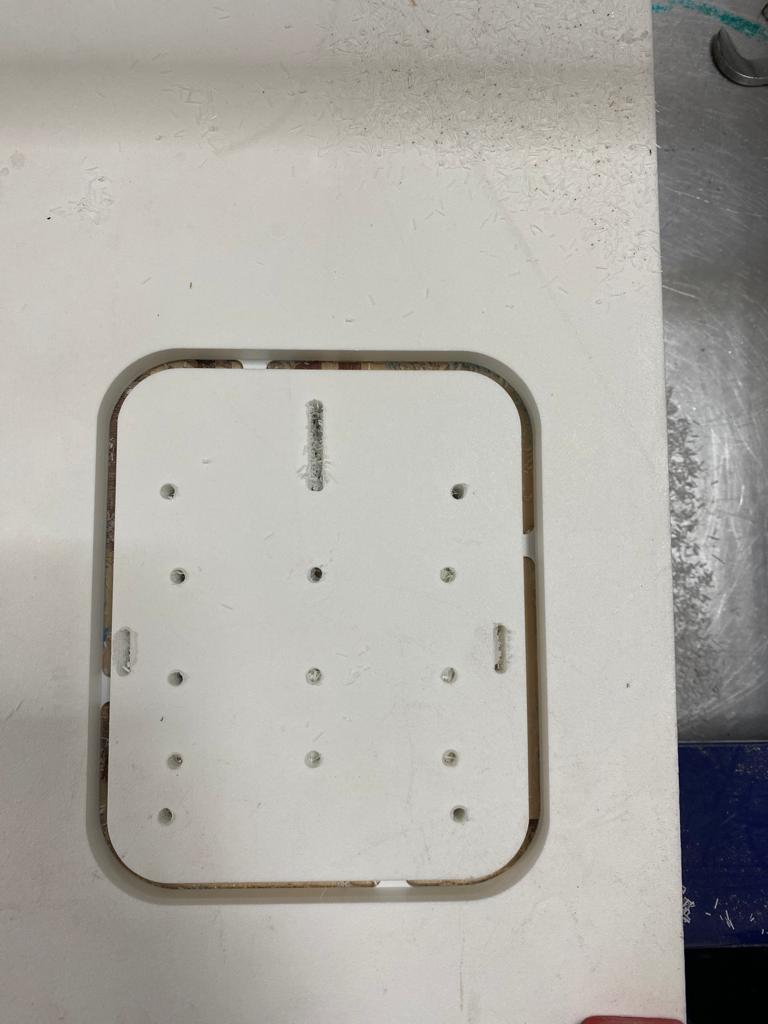 the cut was quite good I did not expect to succeed from the first time, this I started assembling the part on the alaminium profile this after sanding the part for sure, I use 3mm bolts and lock nuts to secure the 3d printed parts on the piece itself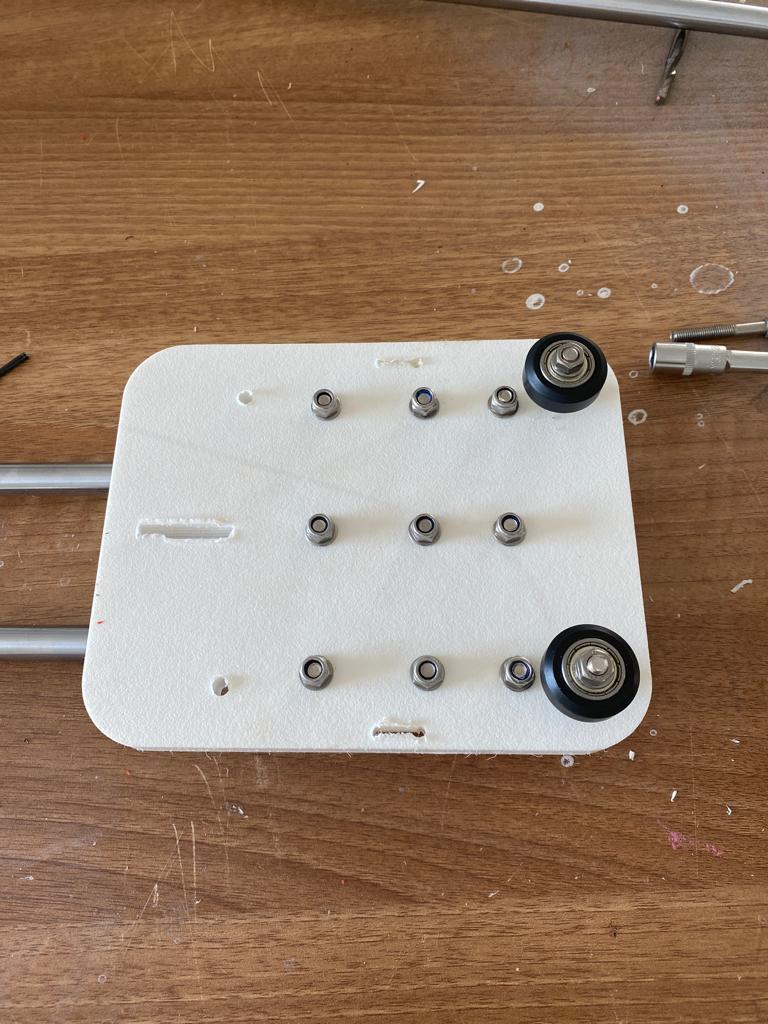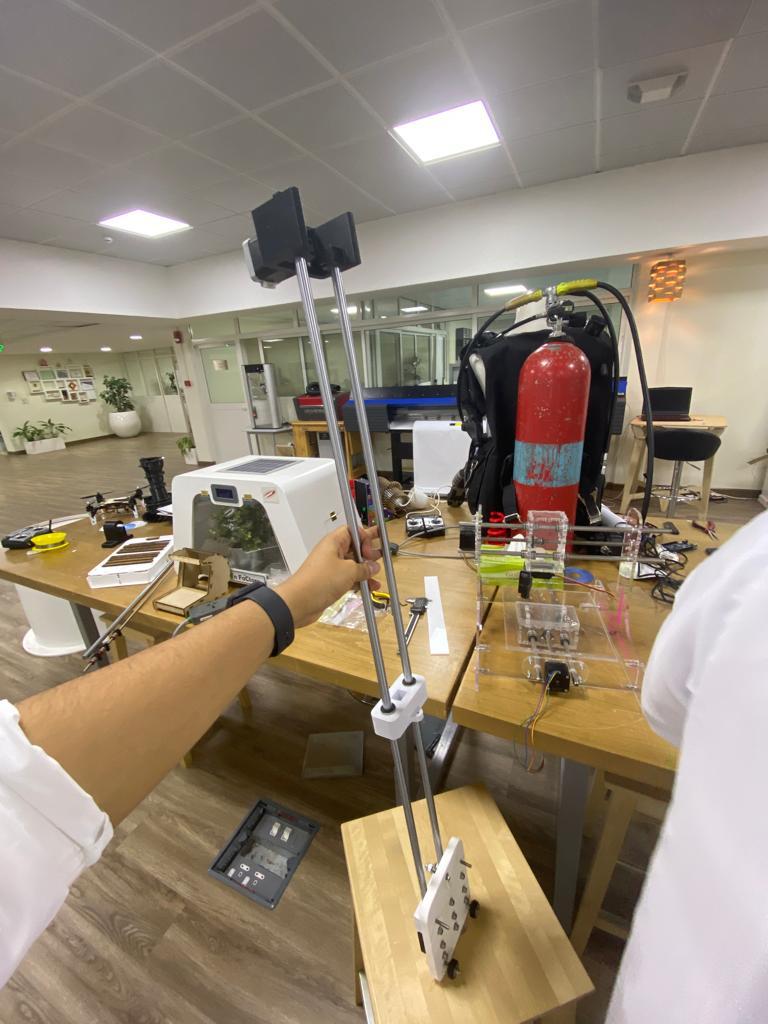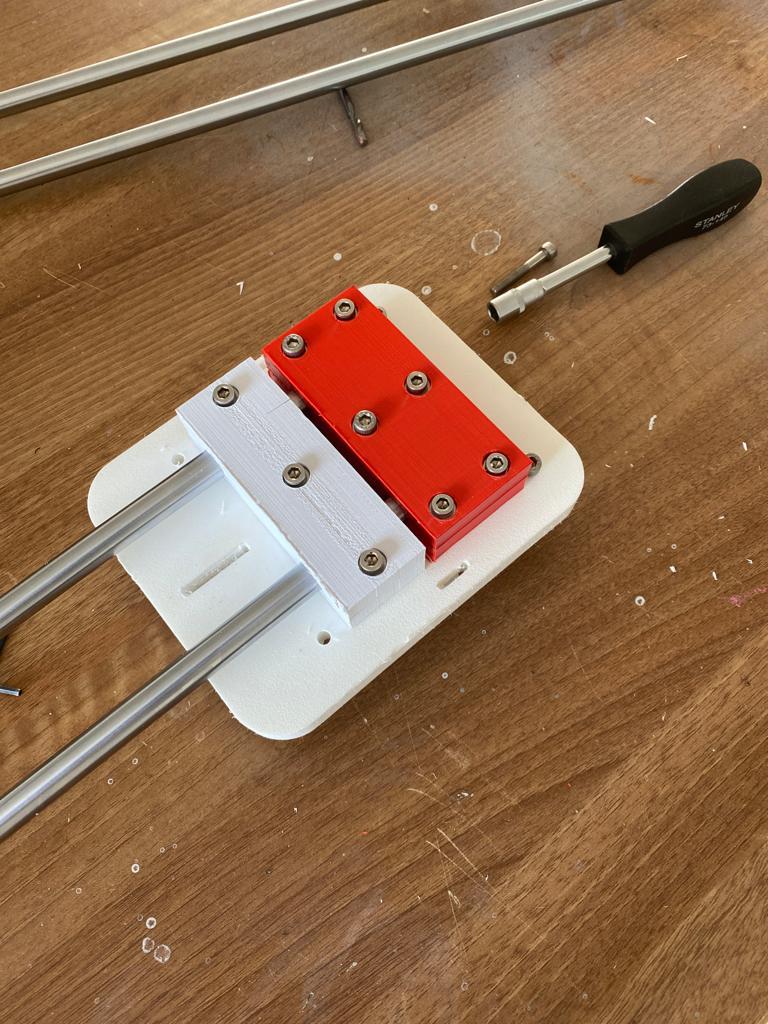 Group assignments¶
You may refer to our machine assignment, we fabricated a fabulous Foam Cutting Machine, you may refer to our group page
Download Files