1. Summary¶
Slide¶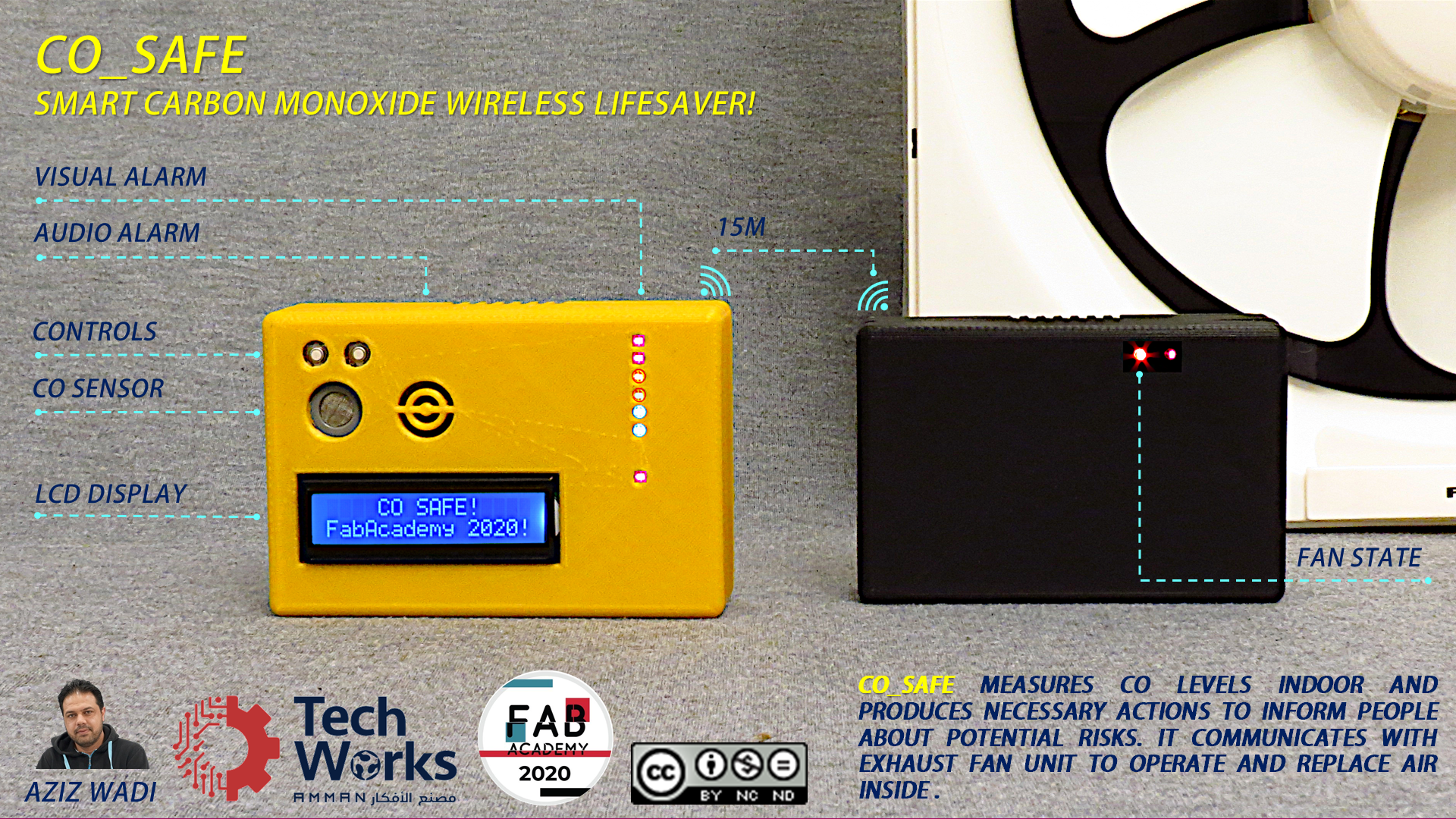 Video¶
How it works?¶
CO_SAFE consists of two units, Carbon Monoxide Monitoring unit (COM) and Exhaust Fan Control unit (EFC).
1. COM measures CO levels in air using the CO sensor circuitry.
2. COM always displays CO level in PPM on the LCD, and visually represents that level on the LEDs module.
3. If CO level is greater than 200 PPM, fan is turned on by the system and audio alarm turns on until stopped by user.
4. The fan will be on by system till CO level is less than 60 PPM.
5. COM keeps reading CO levels every reading cycle (150 seconds), and updates outputs accordingly.
6. User can choose to keep the fan on regardless of CO readings.
Additional Information and Downloads¶
Project Justification
System Components
Schematics and PCBs
Packaging
Coding
BOM
Recommendations