18. Invention, intellectual property, and income¶
Develop a plan for dissemination of your final project¶
Invention¶
The name of my project is "Fingers", it's just for educational purposes, later maybe it can be a low cost prosthesis that helps people.
For now, the project is intended to be an educational module for higher technical education students to develop skills in the use of 3D and 2D design software, digital fabrication equipment such as 3D printers and laser cutters, electronic circuits, microcontroller programming, handling of sensors and actuators and wireless networks with bluetooth.
License¶
As it is a purely academic project, I consider that the licenses

This work is licensed under an Internationa Licence licencia de Creative Commons Reconocimiento 4.0 Internacional.
What means this?
CC BY: This license allows reusers to distribute, remix, adapt, and build upon the material in any medium or format, so long as attribution is given to the creator. The license allows for commercial use.
How did I get the license?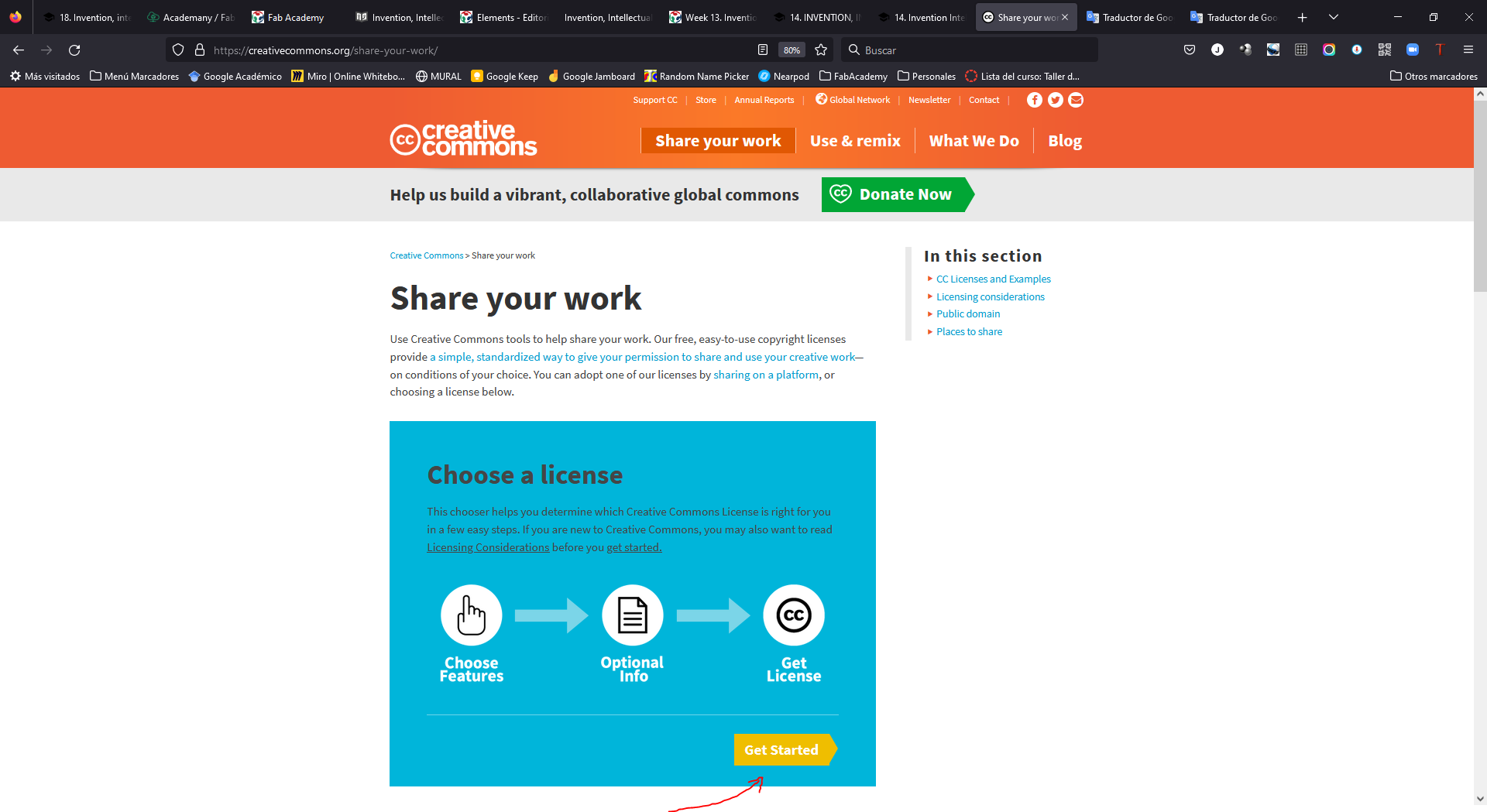 Home to purchase a license.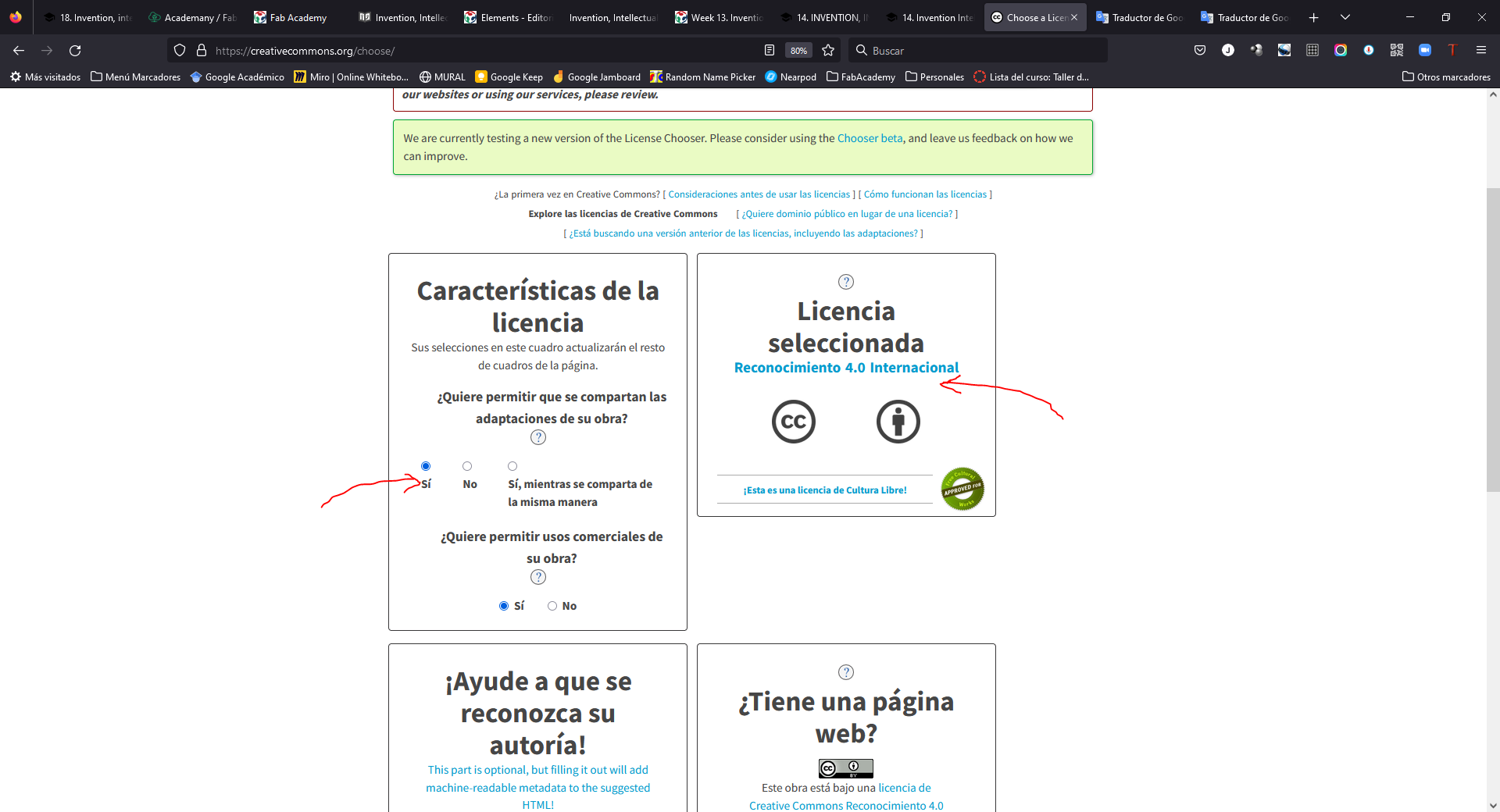 Characteristics of the selected license.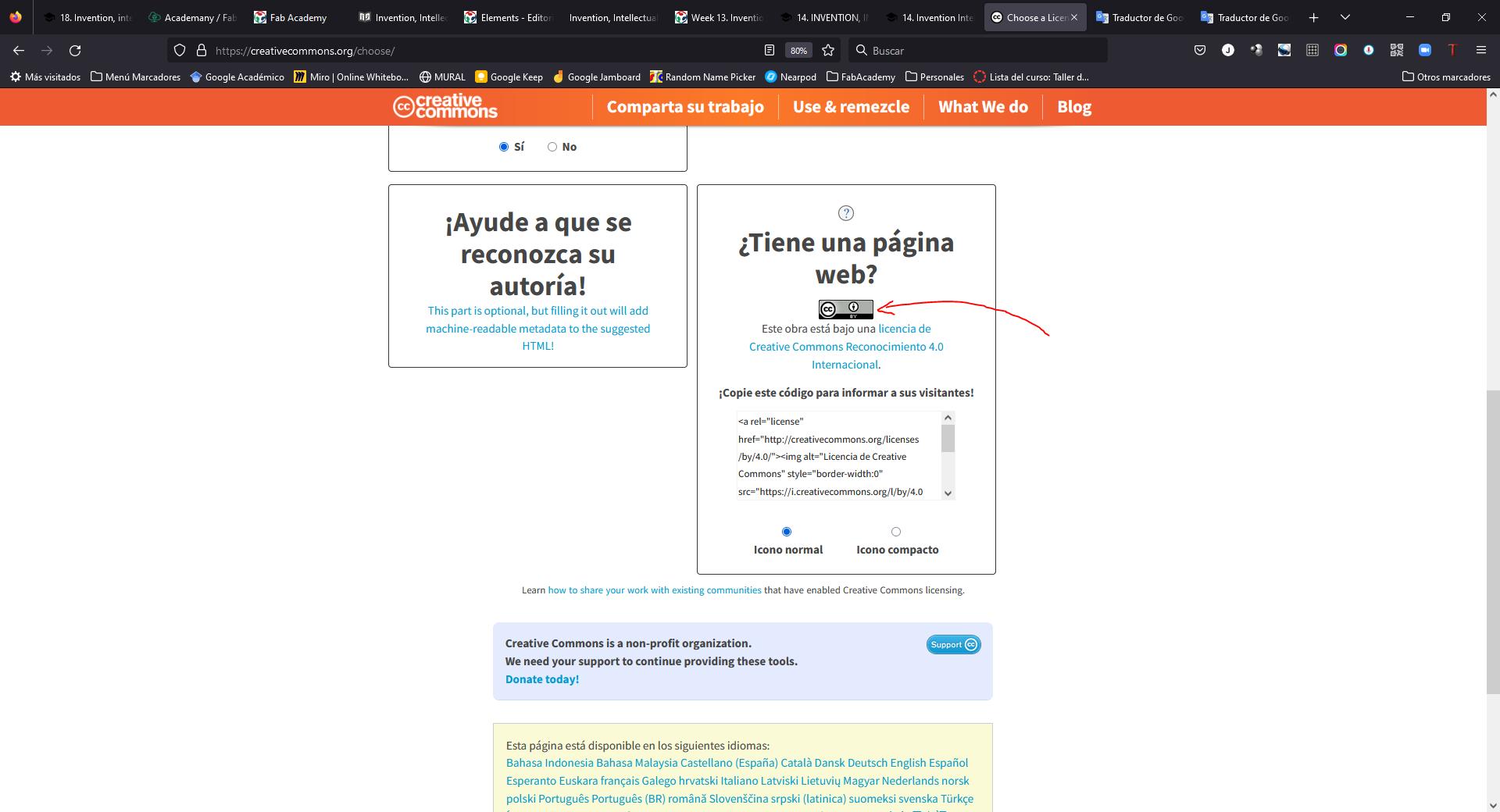 Here we can configure the acknowledgment of authorship as well as the code to insert the license on your web page.
Activity Plan¶

Here I show my work plan. Currently I am in week 5, I am testing the bluetooth network between the mechanical hand and los sensores montados todavía en el breadboard.
Prepare drafts of your summary slide (presentation.png, 1920x1080) and video clip ( presentation.mp4, 1080p HTML5, < ~minute, < ~10 MB) and put them in your root directory¶
Slide¶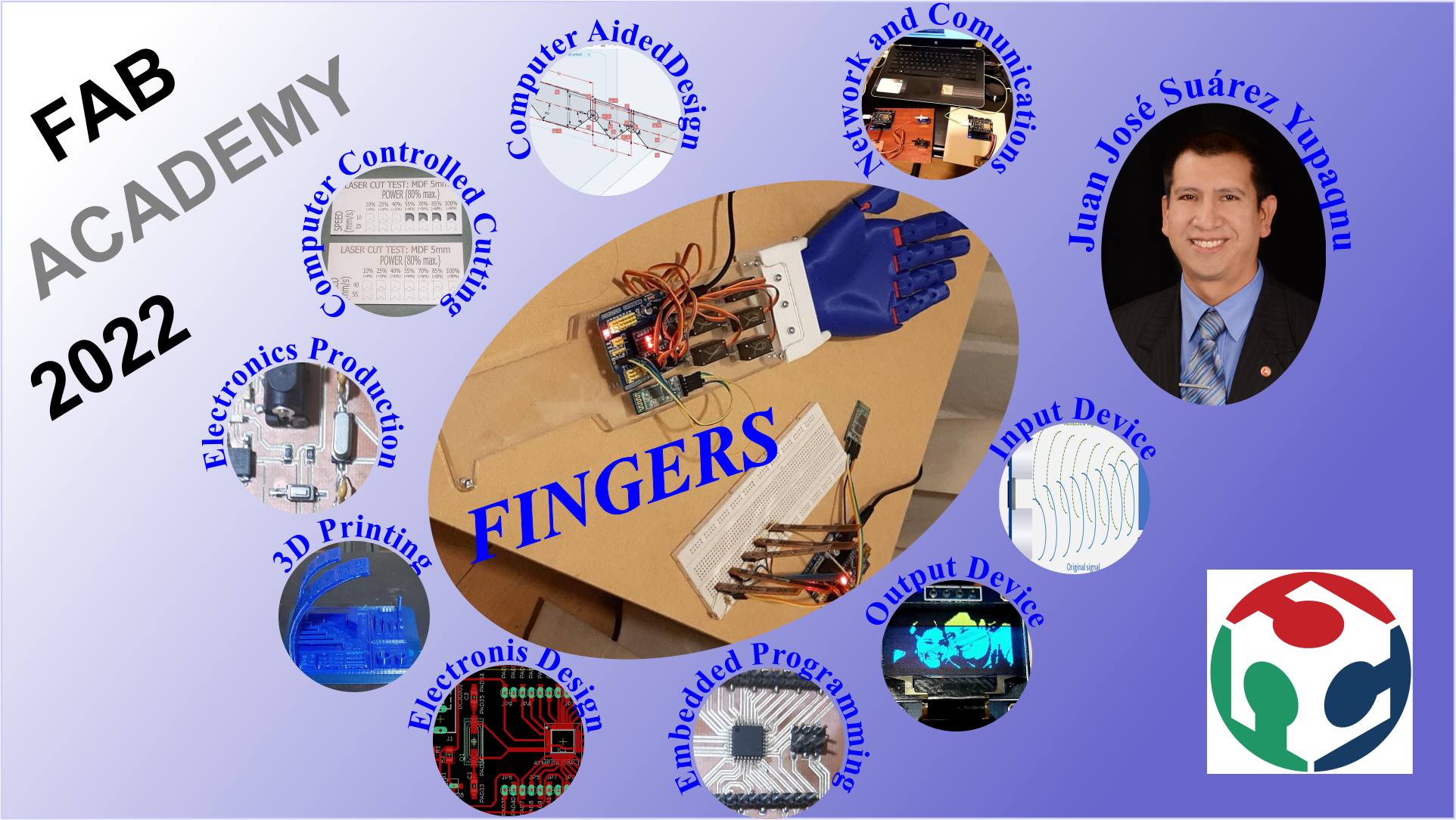 It's a first idea of my slide.
Video¶
Video draft Project Final "Fingers"
Useful links¶
Download Files¶