W2 ¦ computer-aided design
Assignment for week 2
Model (draw, render, animate, simulate, ...) a possible final project, and post it on your class page
Try out as many different software applications as you can.
Trying out software
After Wednesday's lecture I set up the following software on my computer: GIMP, GimpShop, MyPaint, Krita, Scribus, Inkscape, FreeCAD, SketchUp, FlatFab, 123Design, 123Make, Blender, OpenSCAD, SketchChair, Rhino, Grasshopper, ReconstructMe and Audacity. I also looked at Tinkercad, MatterMachine and shapeshifter. I already work a lot with Illustrator and Photoshop so I have that installed on my computer.

After taking a quick glance at the programs and playing around with them I decided to try to draw my final project in SketchUp and Rhino and InkScape.

The learning curve for Inkscape was relatively ok but for SketchUp and Rhino I found myself very frustrated at times.
SketchUp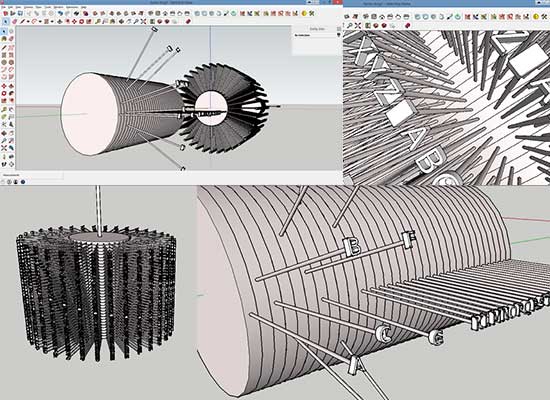 To learn SketchUp I started by watching the basic video tutorialls on the SketchUp website. After that I followed the SketchUp School on YouTube. I watched their main playlist of 80 videos which I liked but found a bit unorganized. I also watched many other tutorials on YouTube but one I liked particularly well was Aaron Bishop and his playlist SketchUp 8 Lessons.
Rhino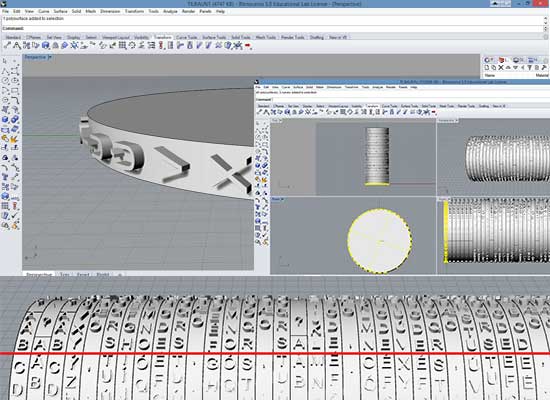 For Rhino lessons I turned to Lynda.com where I have access through work. There I followed Rhino Essential Training with Dave Schultze, which was a really good course. Only problem being that the instructors voice lulled me very easily to sleep so it took some time to get through the 5 and half hours.