An input device is something that represent a information in electrical signals that could be processed by the MCU. Sensors are a big category of input devices that can detect changes in physical quantities, such as light, temperature, current,.. etc, and give either analog or digital representation to that quantity.
If a sensor is provides an analog signal, this means that it can measure a range of readings on a scale, such as temperature, and if it provides a digital signal, it generally means that it tells you only two different states, like if it's above a certain temperature level or below.
In this assignment I would measure the output of the LM35 Analog temperature sensor.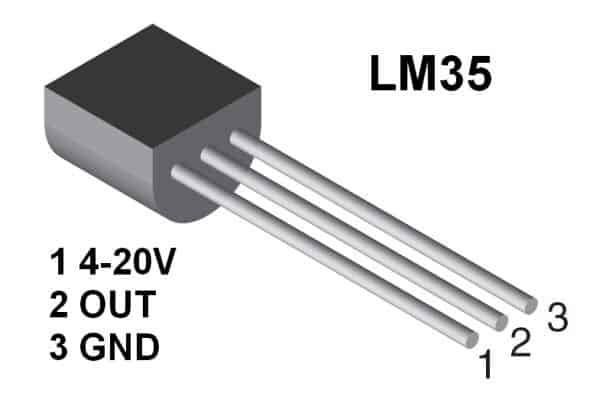 The sensor has three pins: VCC, GND, and the OUT pin that gives an analog voltage proportional to the ambient temperature.
According to the datasheet, the sensor gives a linear output of 10 mV for each degree Celsius. This means that if the ambient temperature is 25 °C, the OUT pin would give a reading of 250mV or 0.25V
I connected the sensor to 5V and GND on a breadboard like the pinout said.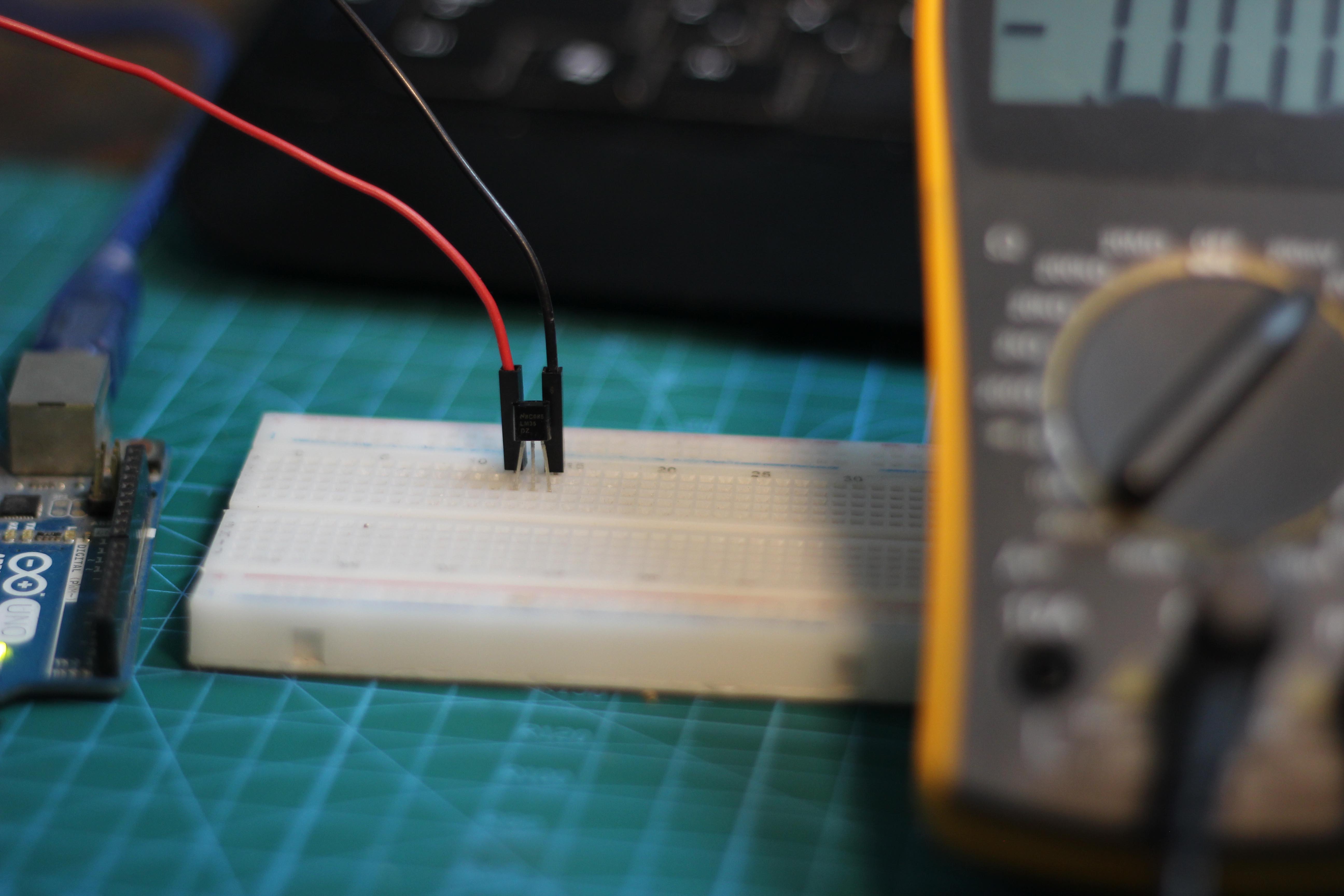 I then measured the output using the AVO meter, and I was 0.269 volts. This means that the ambient temperature was 26.9°C, and this somehow matched the number the A/C was set to.
The readings were pretty close, but I think the difference came from the fact that I was sitting relatively far from the A/C, which could justify the difference in readings between the A/C and the sensor.