This is the GW Instek GDS-820C oscilloscpe.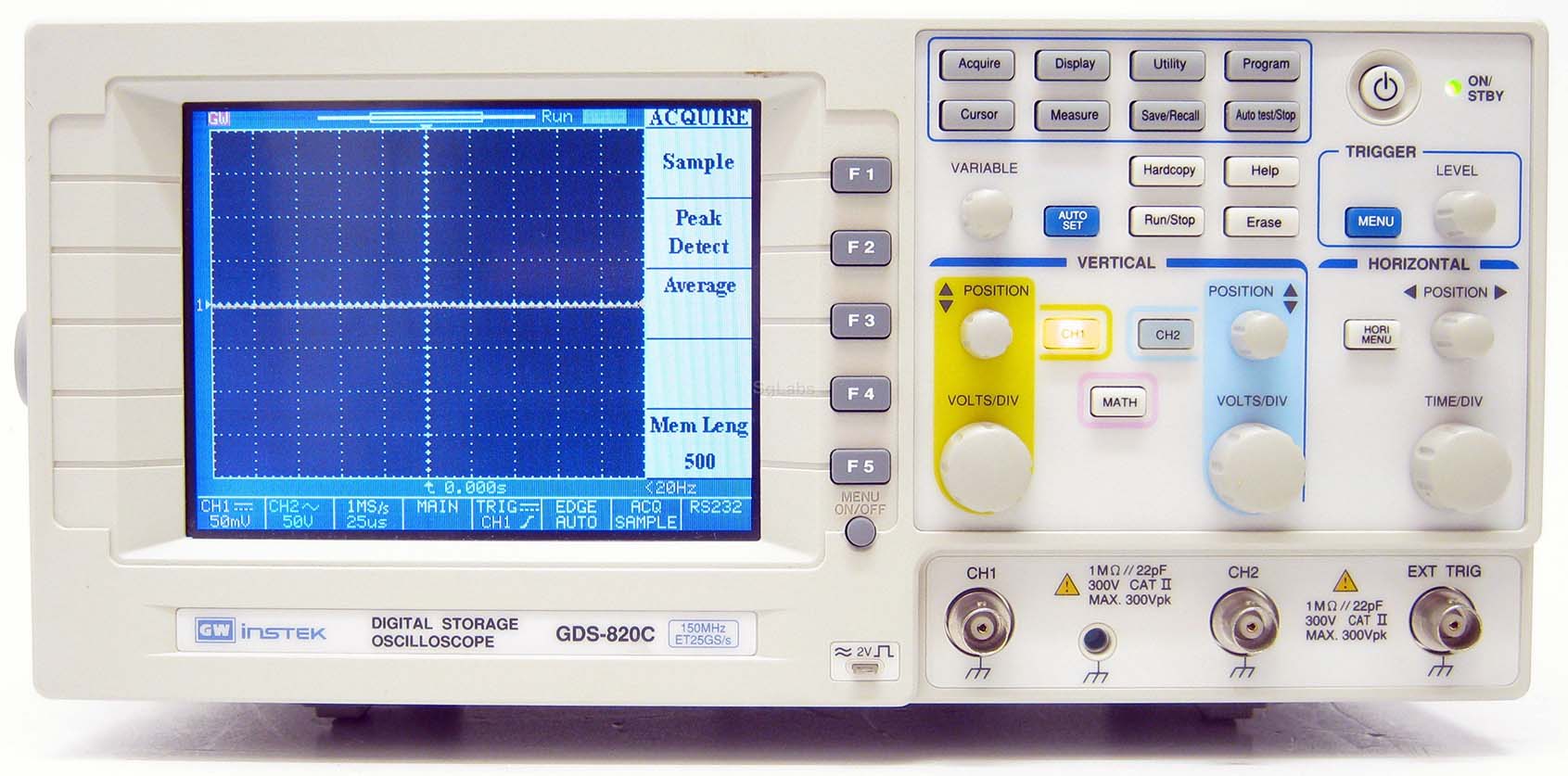 The main purpose of an oscilloscope is to graph an electrical signal as it varies over time. I'll be using this device to observe the operation of a microcontroller circuit board I designed in this assignment.
Features:
150MHz Bandwidth
Color LCD Display
125k Long Memory
8 x 10 Division Display
2 Channels
Input Impedance 1MΩ ±2Ω, ~22pF
Sensitivity 2mV/div to 5V/div
25Gsa/s Sampling Rate for Repetitive Waveforms
Auto Setup Sequence
Now, let us talk about the so many control buttons in this device.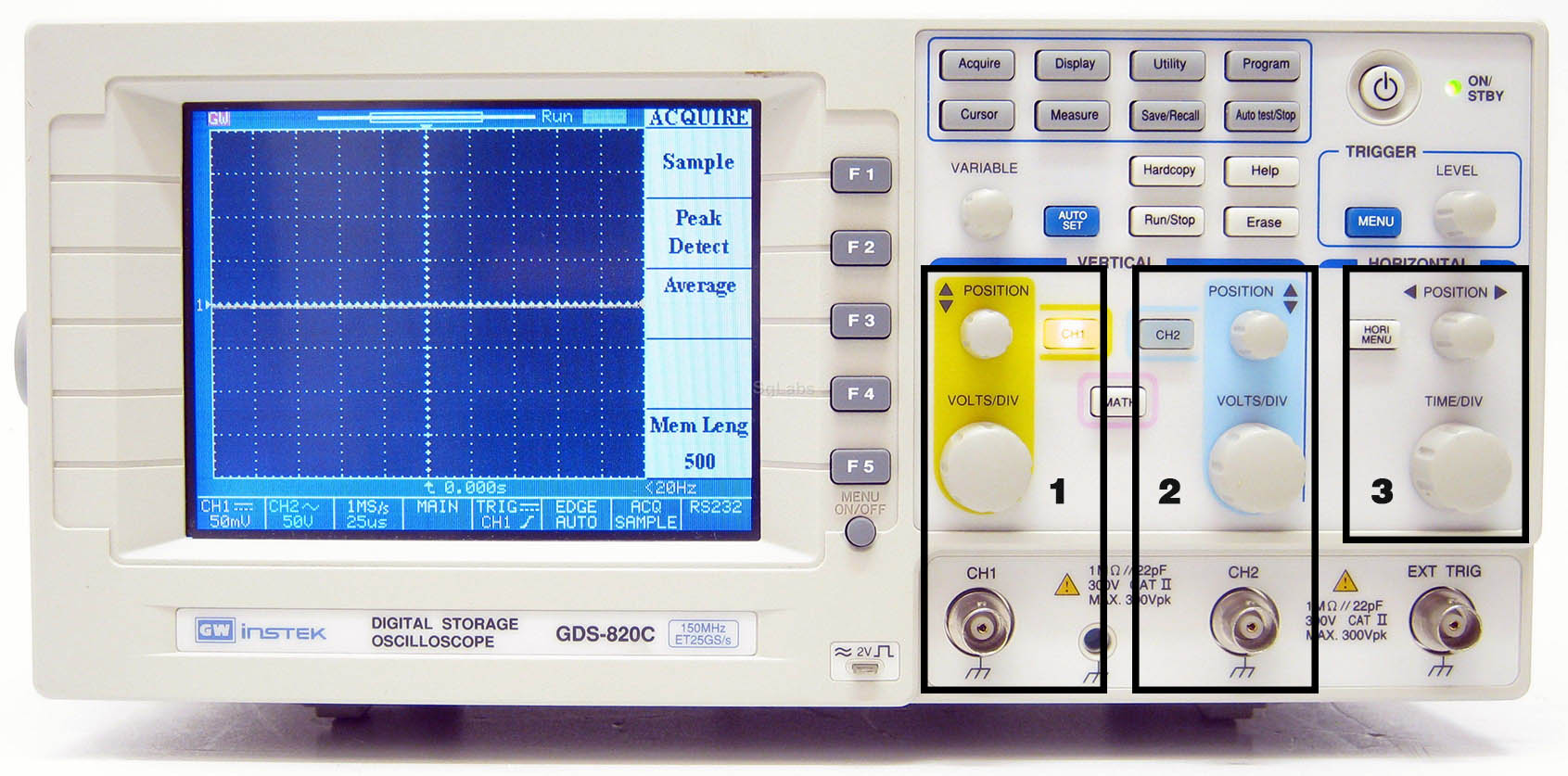 The first group is the controls for the changing the voltage per division and the position of channel 1 signal
It does the same control but for channel 2. Note that the two channels can be displayed at the same time
The third group of controls changes the time per division for both channel 1 and channel 2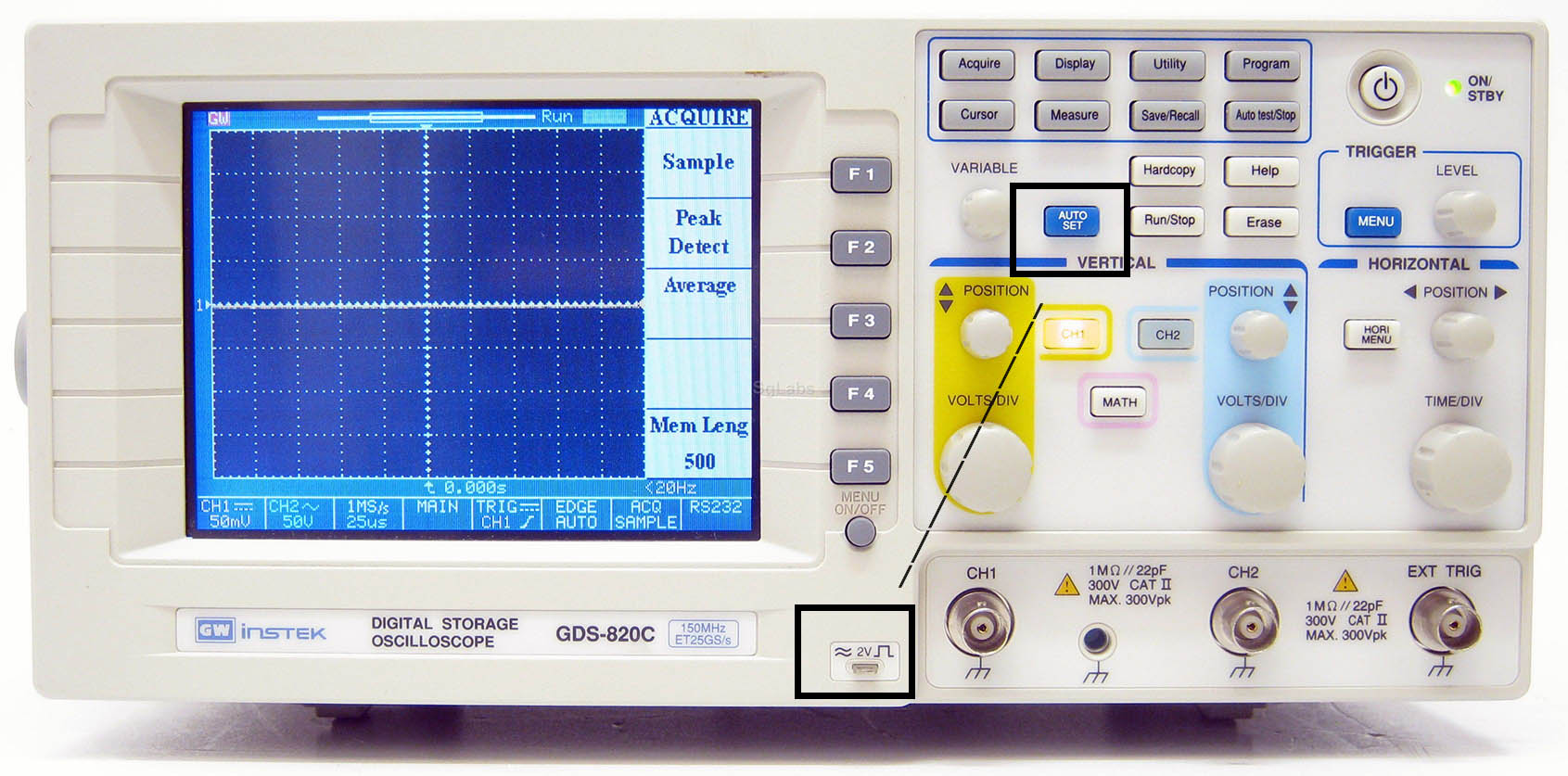 If you are confused about using the oscilloscope, you can calibrate the display by hocking one of the channels to the calibration pin and pressing the auto set button.
The oscilloscope probe has two wires: one for the signal, and the other for the reference (usually the circuit ground)
I hocked the reference to the GND pin of the FTDI, and signal wire to the TX pin.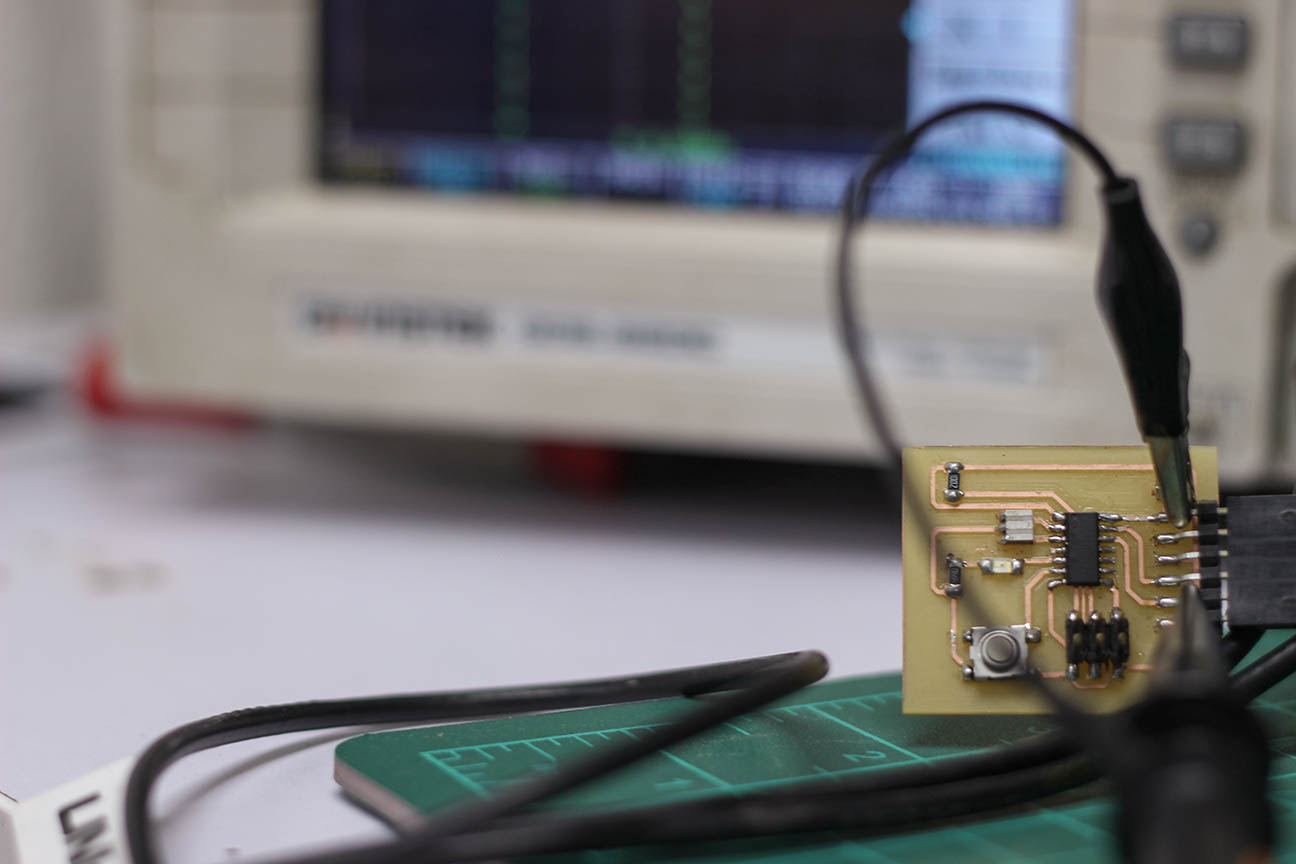 The oscilloscope had a lag that couldn't show the UART signals.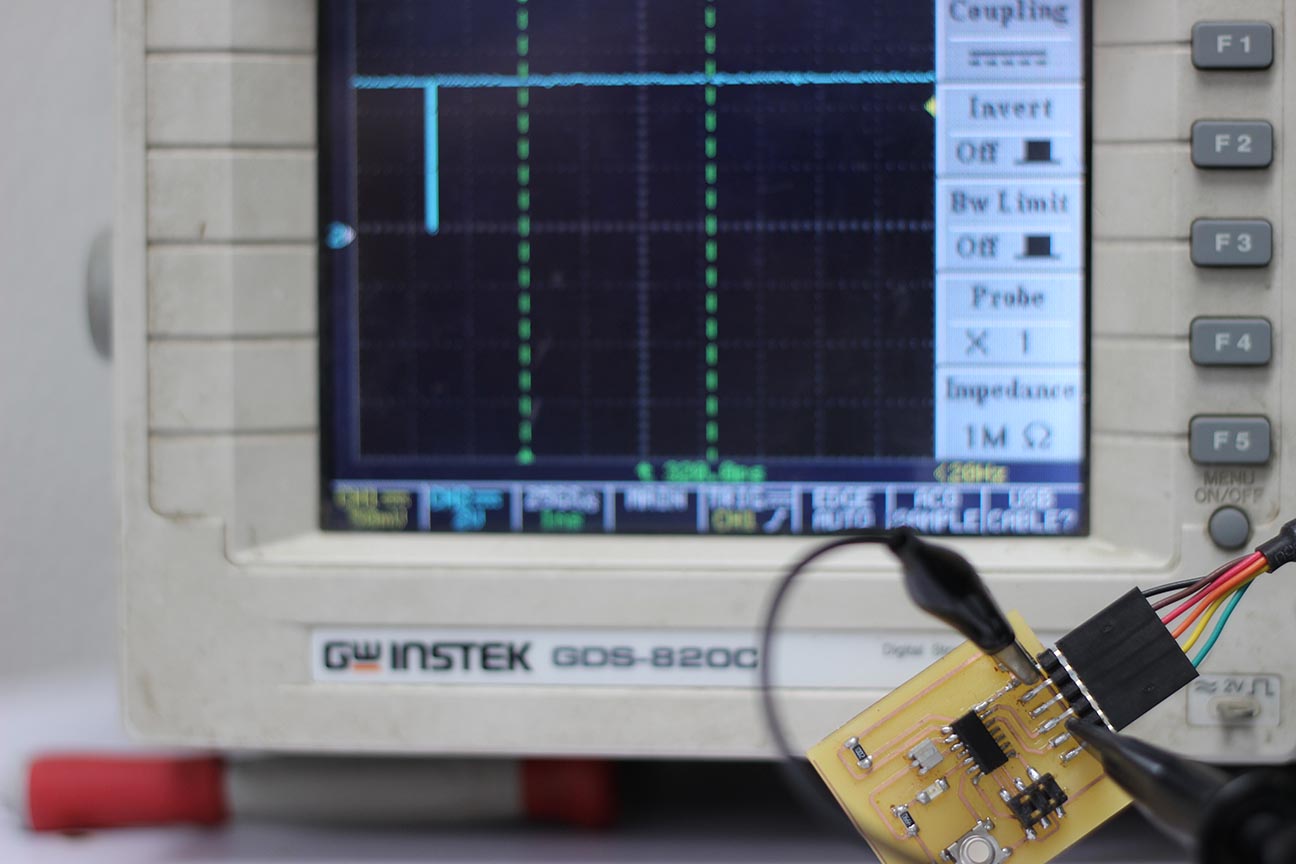 I programmed the board to blink the LED each 250ms and tested the signal that is going to the LED.
The oscilloscope signal seemed to have a lag like before, but the continuous signal gave it the time to view the signal.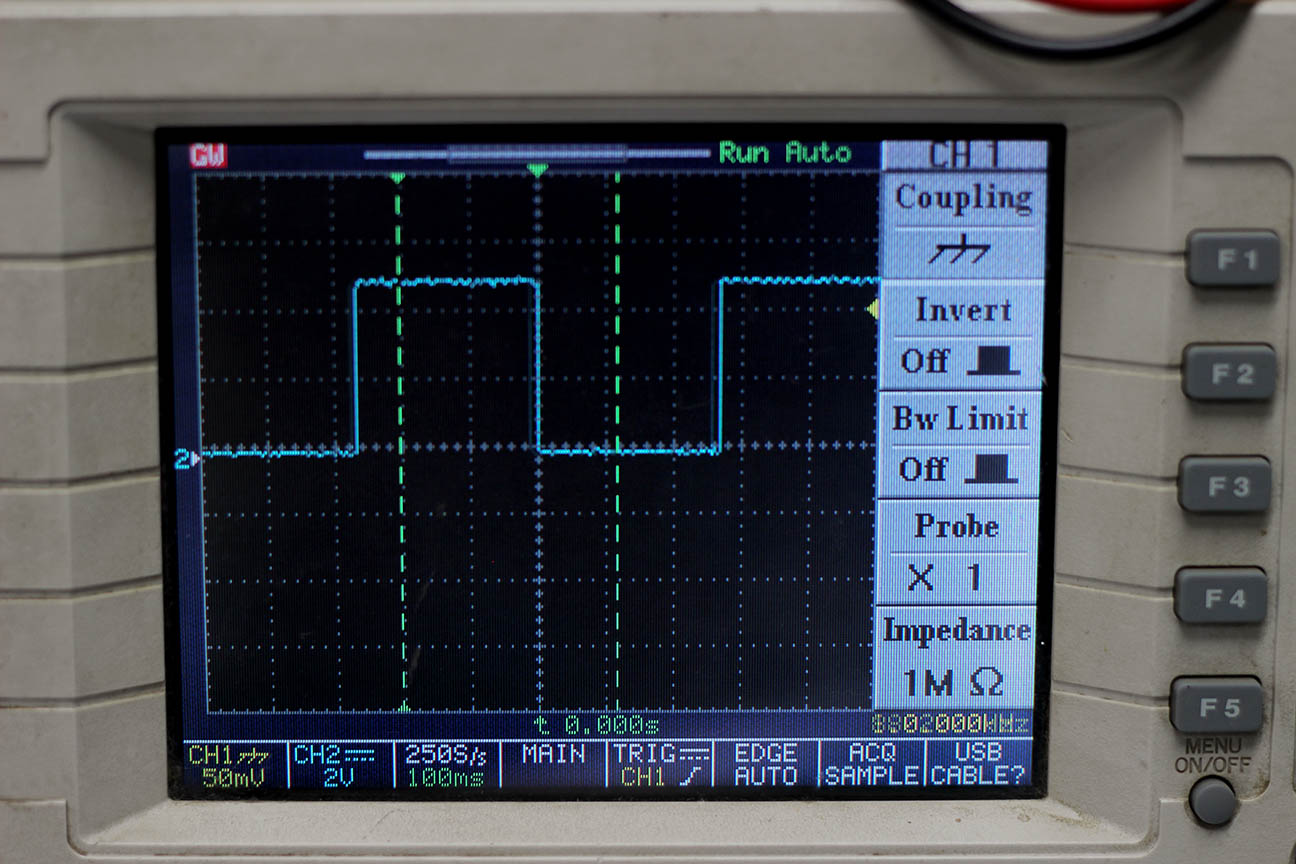 Each vertical space represents 2v, and each horizontal space represents 100ms.
The count of the vertical squares is about 2.5 squares.
Then the high signal equals 2 * 2.5 = 5V
The count of the horizontal squares is about 2.5 squares.
Then the high signal equals 100 * 2.5 = 250ms
This is exactly like what I programmed the MCU to do.