About Me...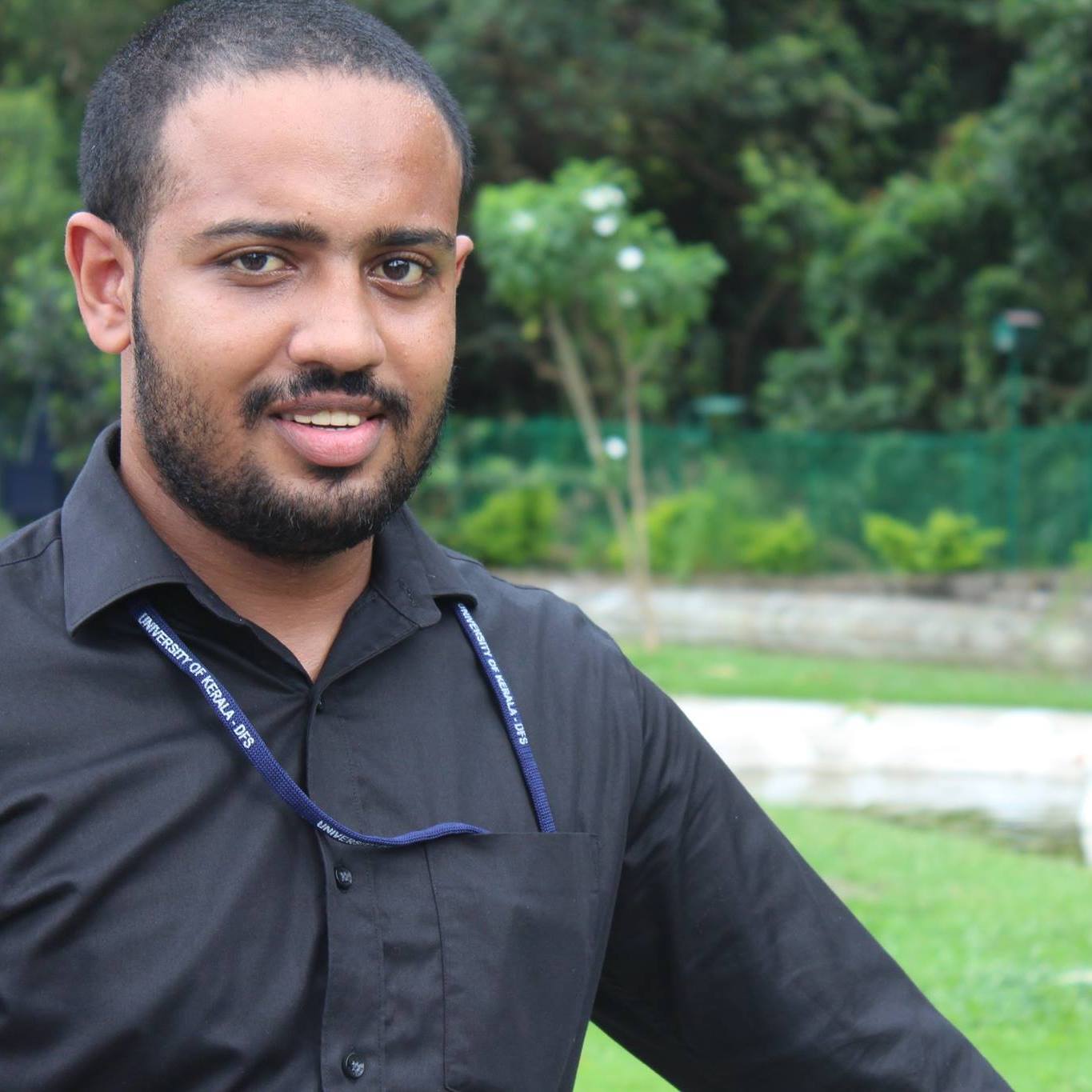 A keen observer and tech enthusiasist, have done Masters in Technology Management from University of Kerala following graduation in Electronics and Communication Engineering. A lot of positive vibes and an urge to learn new things have always kept me on my toes and challenged myself during my work tenure at Cratus Building and Industrial Solutions Pvt Ltd for the past four years. I had the opportunity to visit Fablab trivandrum and was instantly drawn towards the world of digital fabrication. As a future technology analyst, I forecast the possibility of having rapid prototyping of hardware solutions as an asset that is indispensible to any innovation. I intend to hone my skills to develop sustainable solutions for the urban society we live in.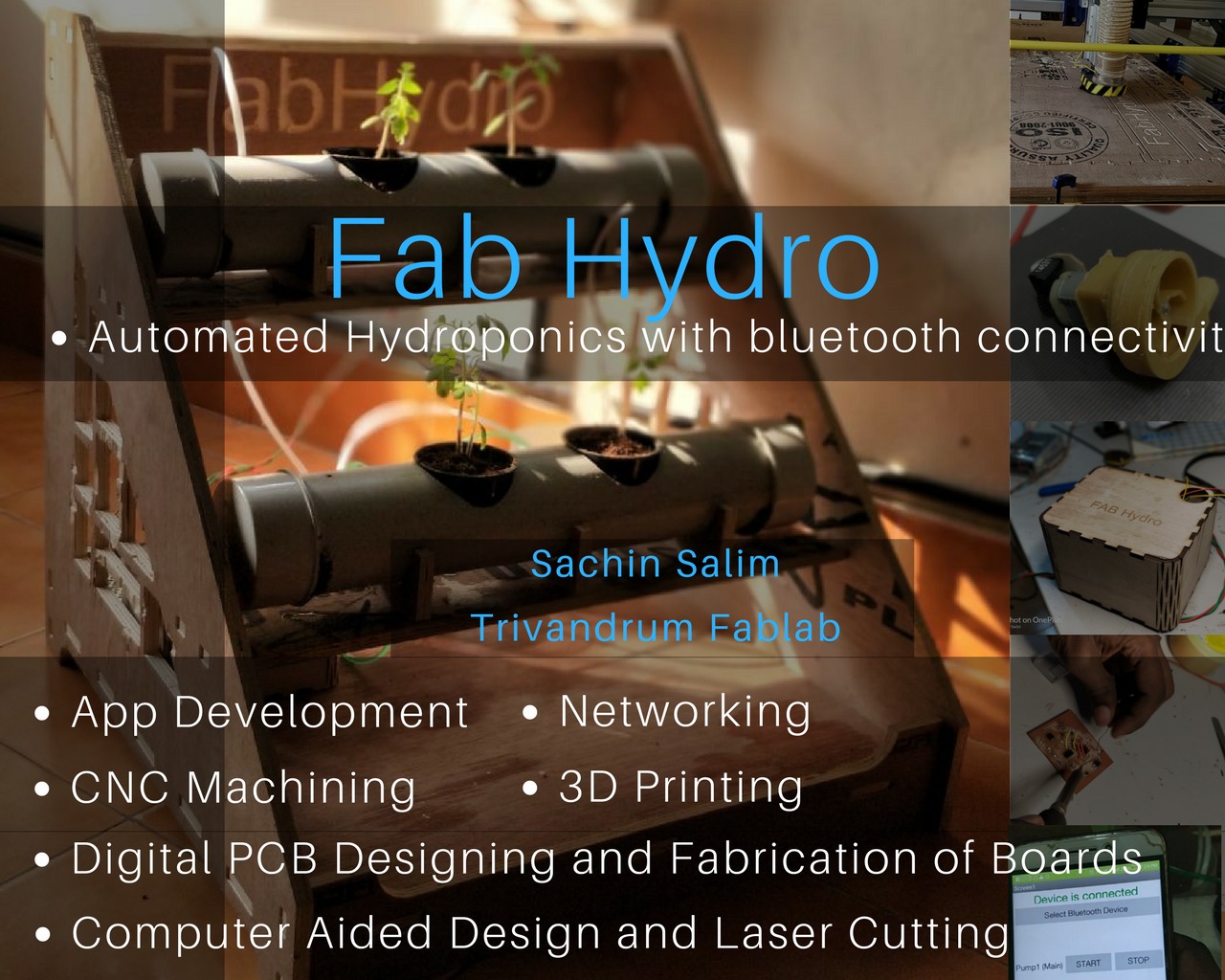 FabAcademy Days
I started Fab Academy last year, 2017, and was tentatively pursuing its hectic schedule, but unfortunately I had to take a break midway owing to personal problems. I also missed out the presentation and evaluation for June 2017, eventhough I was keen to join back and complete the Academy.
I restarted the Academy around August and was fortunate to get help from other Fab graduates to help and learn the program along with Neil's weekly videos. I went onto complete all the weekly assignments and my project based on 2017 guidelines and prepared for the presentation for November cycle, but did not get the opportunity to do so then.
Later this year only, during the start of 2018 Fab Academy, I was able to present my project to Neil. I carried out the self evaluation of my documentation earlier itself, prior to my presentation, which was based on 2017 guidelines; I was informed only on May 2018 about having to update my documentation to 2018 guidelines which I then updated accordingly.
Week 1: Principles and Practices
Week 2: Project Management
Week 3: Computer Aided Designing
Week 4: Computer Controlled Cutting
Week 5: Electronics Production
Week 6: 3D Scanning and 3D Printing
Week 7: Electronics Design
Week 8: Computer Controlled Machining
Week 9: Embedded Programming
Week 10: Molding and Casting
Week 11: Input Devices
Week 12: Output Devices
Week 13: Interface and Application Programming
Week 14: Networking and Communications
Week 15: Mechanical Design
Week 16: Machine Design
Week 17: Wild Card - Composites
Week 18: Applications and Implications
Week 19: Invention, Intellectual Property and Income
Final Project Updates
Final Project Development Week