4. Computer controlled cutting¶
This week is all about computer controlled cutting, what we have in FABLAB Bahrain is a Vinyl Cutter and Laser Cutter
Group Assignment¶
Click Here To View the Group Assignment
Vinyl Cutter¶

Steps¶
for a sticker that resembles my personality and what I am all about I chose to draw my logo, and add an illustration of street fighter RYU, which had a big influence on me as a kid and became a martial artist because of that. so I draw my logo and traced an image of RYU on inkSkape.
The source of the image is from : https://www.fightersgeneration.com/games/sf3.html

1st we convert our SVG to PNG and load it in the cameo silhouette cameo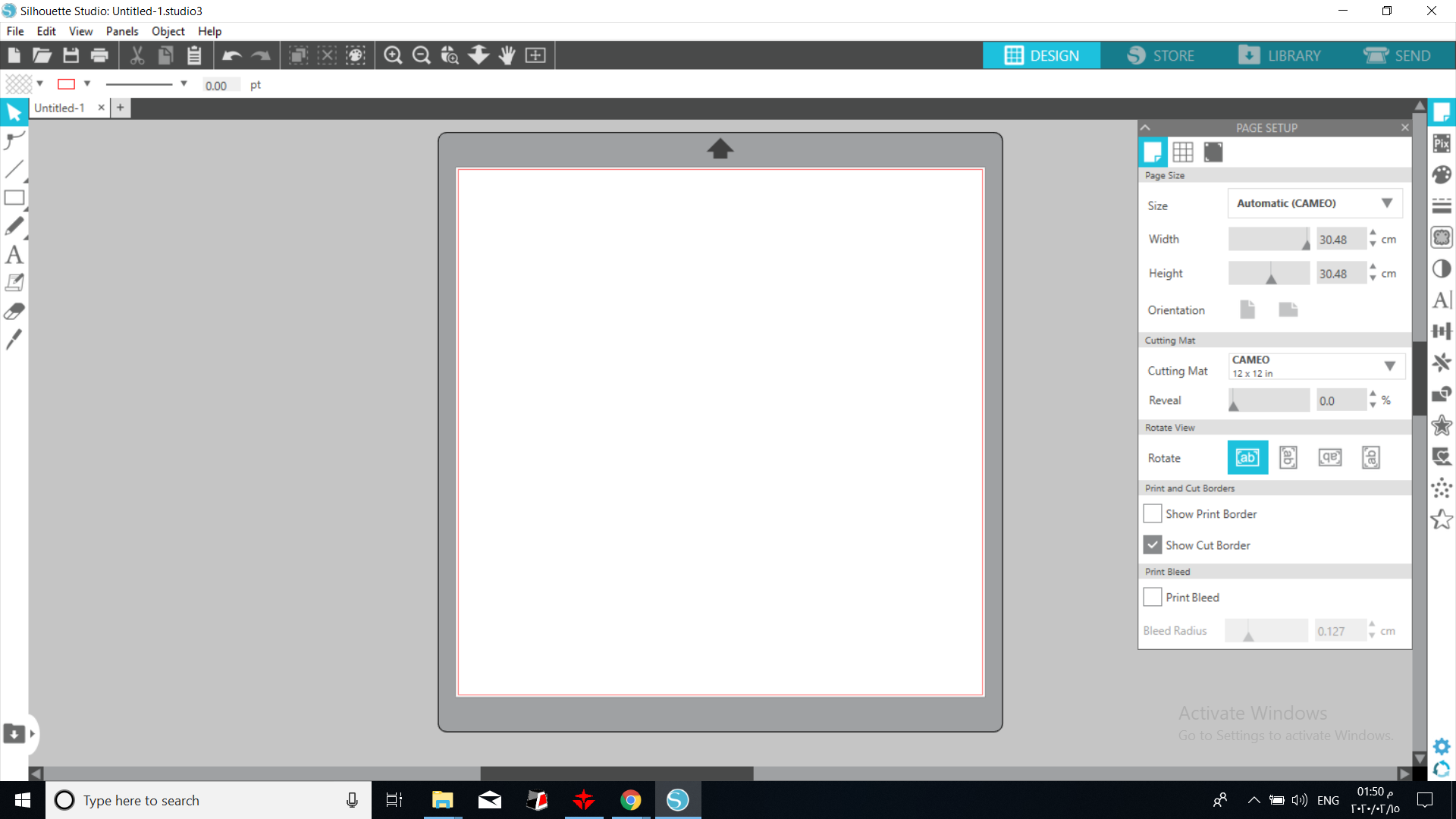 we trace the image on the silhouette cameo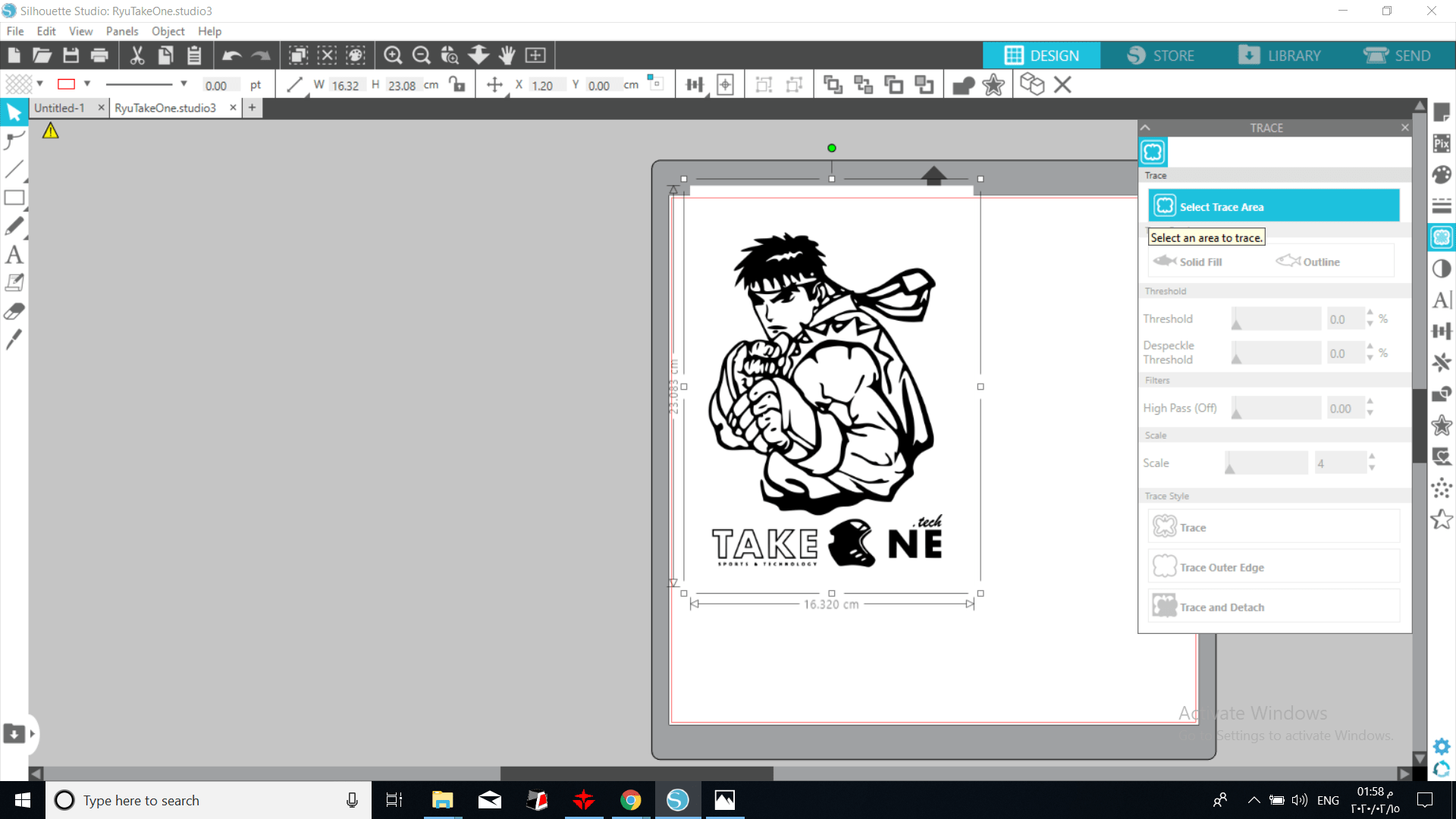 then we adjust and tune the cutting paths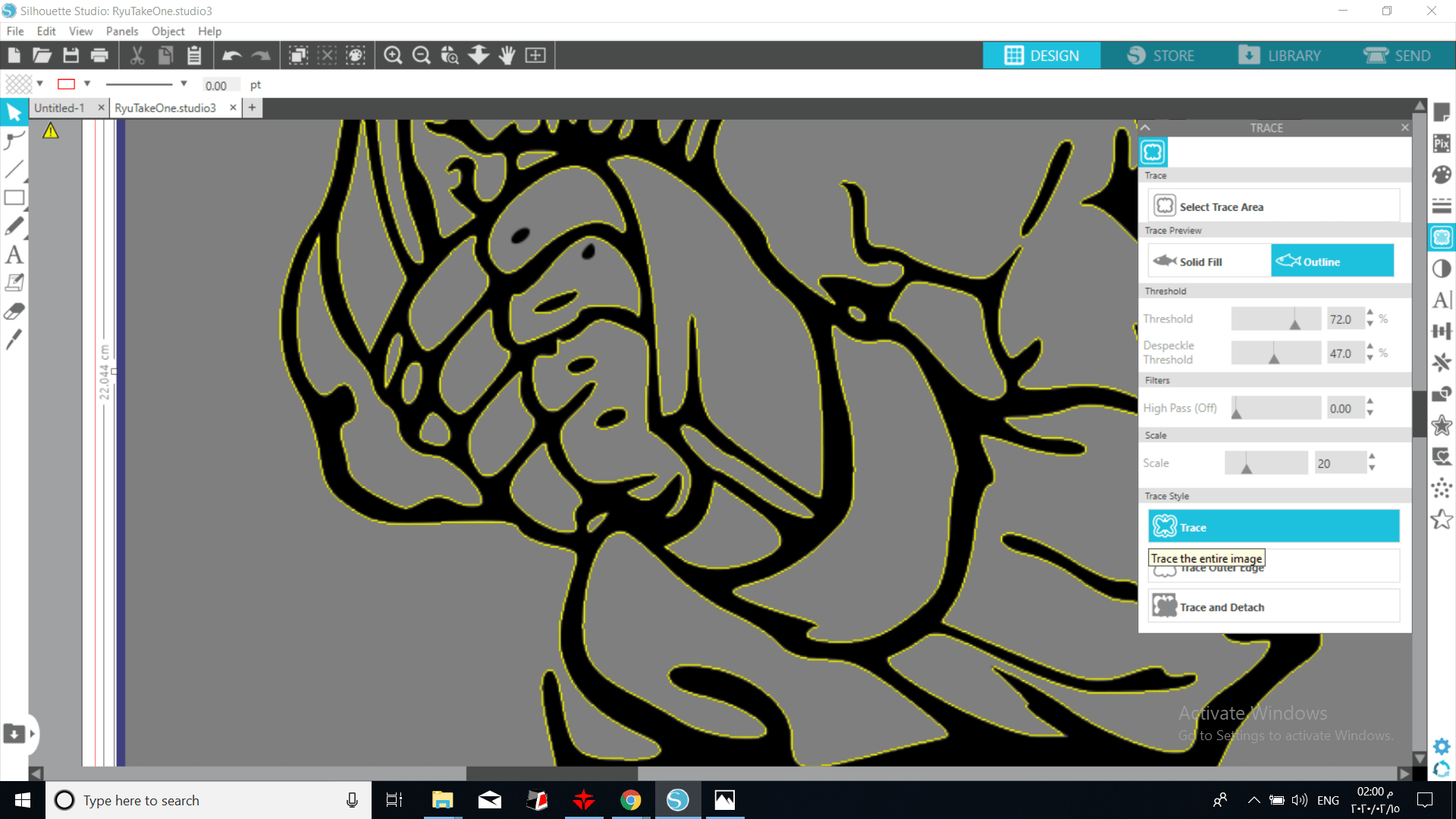 the result of the tuning and that's how the blade going to move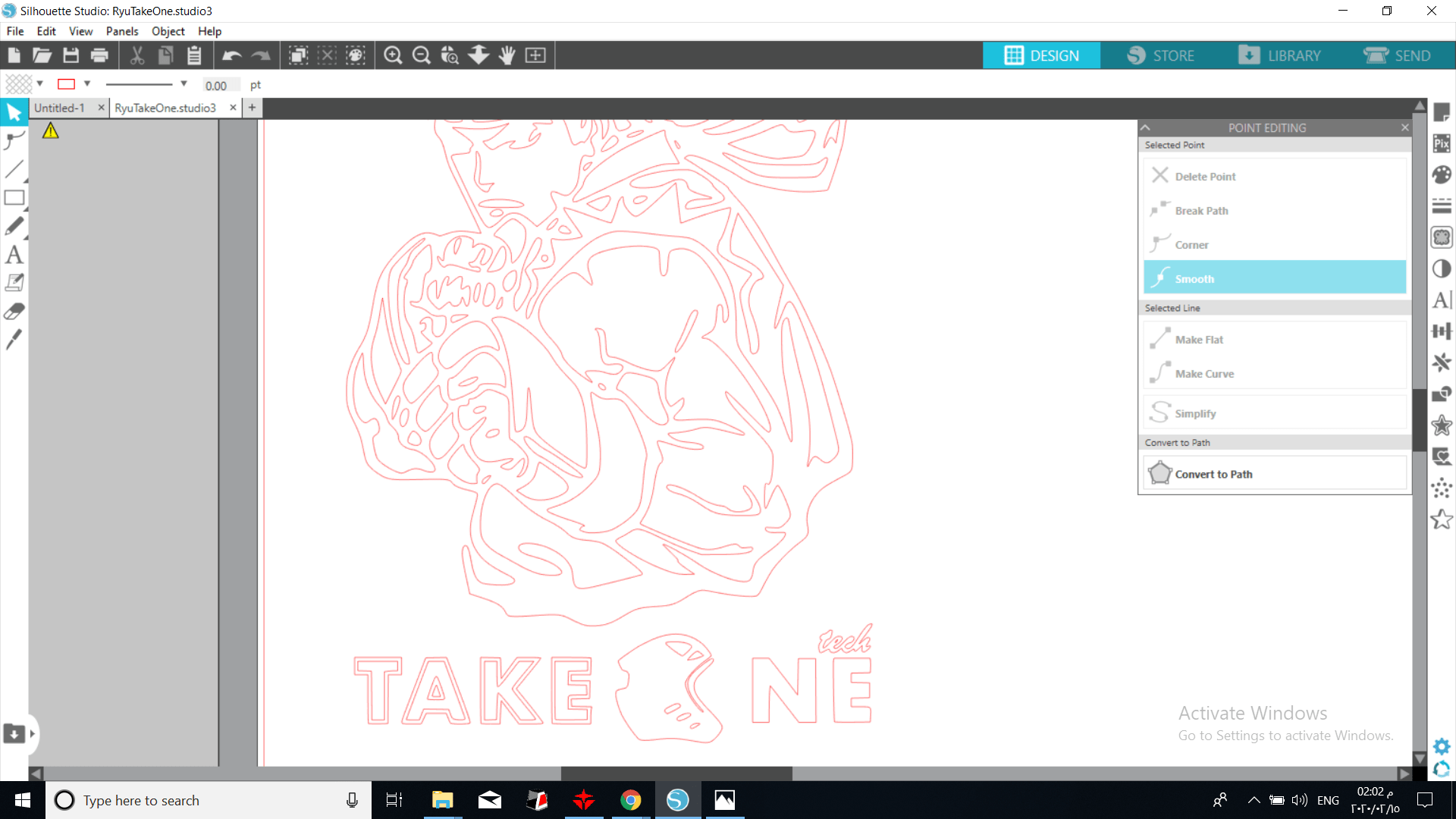 after inserting the material in the silhouette cameo machine and adjusting the blade level, I start the cutting and after the cutting process its time to put the transfer tape over the sticker to be able to transfer it to another surface were. this process is not easy and straight forward, there are some challenges that I faced.
My Sticker had lots of small cut details, it was so hard to transfer because it didn't come up in the transfer paper even though I tried to push them out with tweezers.
In some cases the transfer paper came out without pulling the sticker with it so I had to try to peal it off and try to stick back in the transfer paper.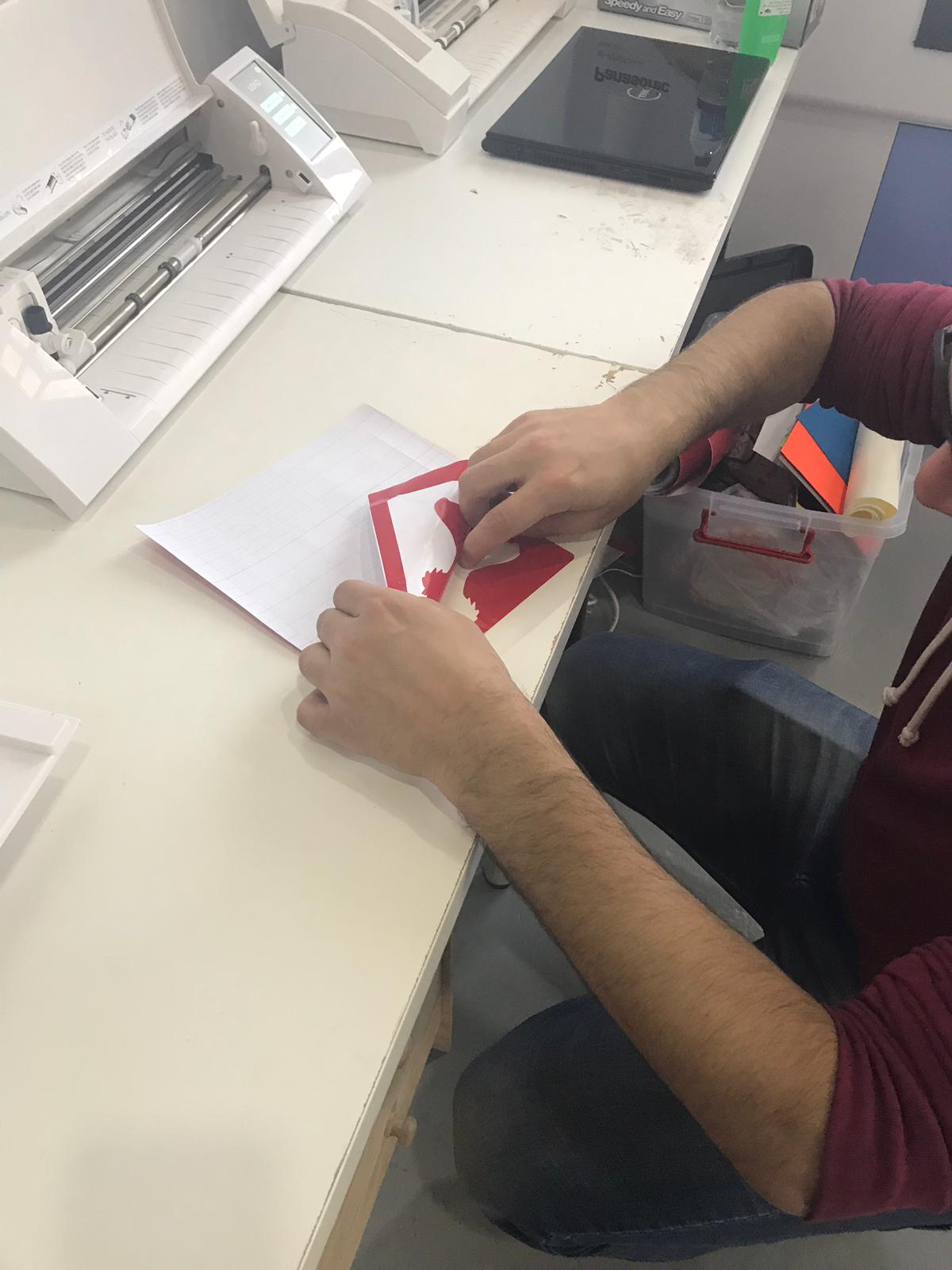 After finishing the transfer with 95% of success, because I lost some details like the knuckles out lines, but thankful it didn't destroy the image it self. time to put it on my lap top. in this process I was carefully to up it flat so I don't have any bubbles or overlap the sticker on it self.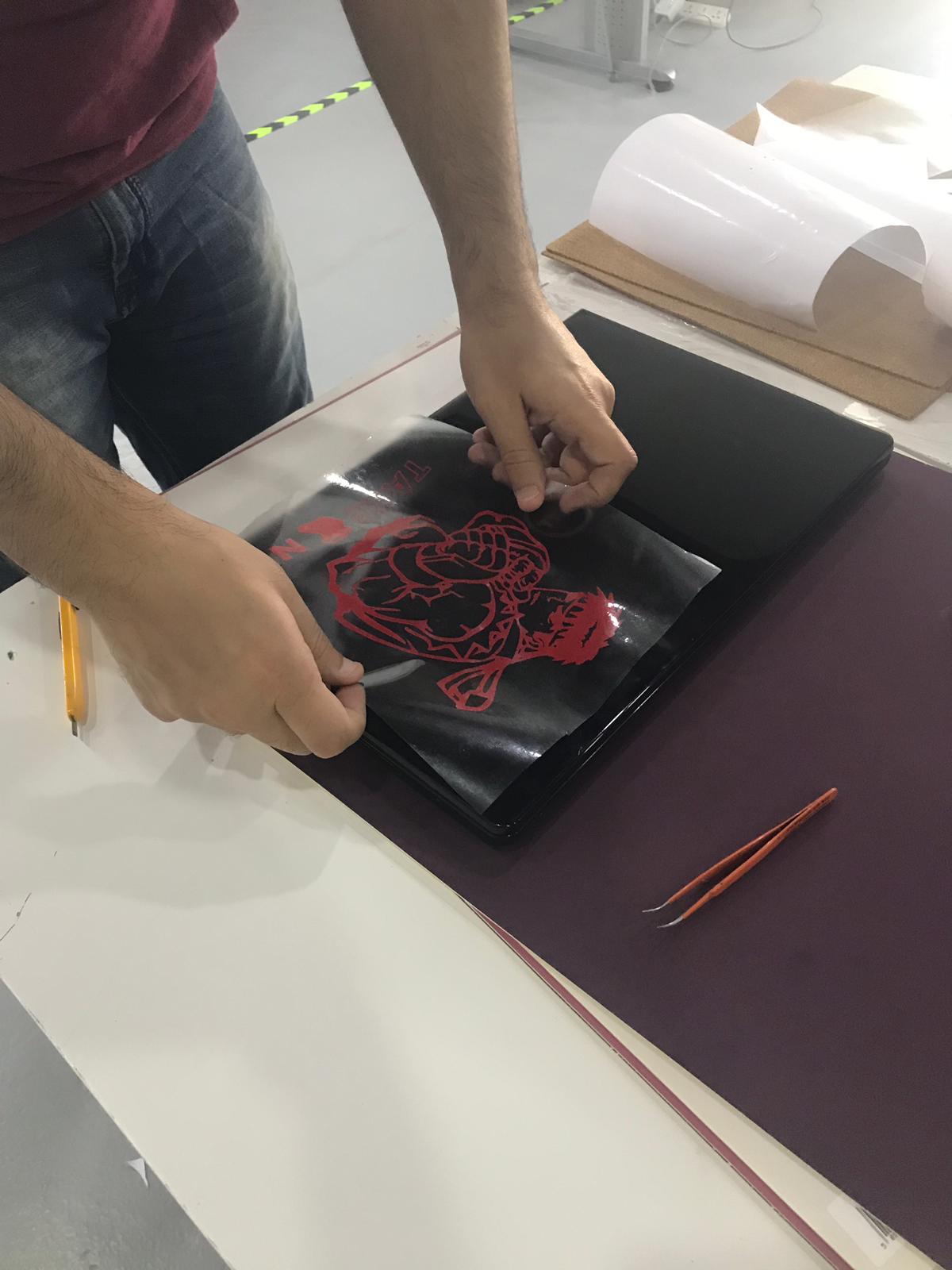 using a scale with soft long edges I try my best to flatten the sticker with the transfer tape on my laptop. pushing out air bubbles and flattening the surfaces which stick but where not flat.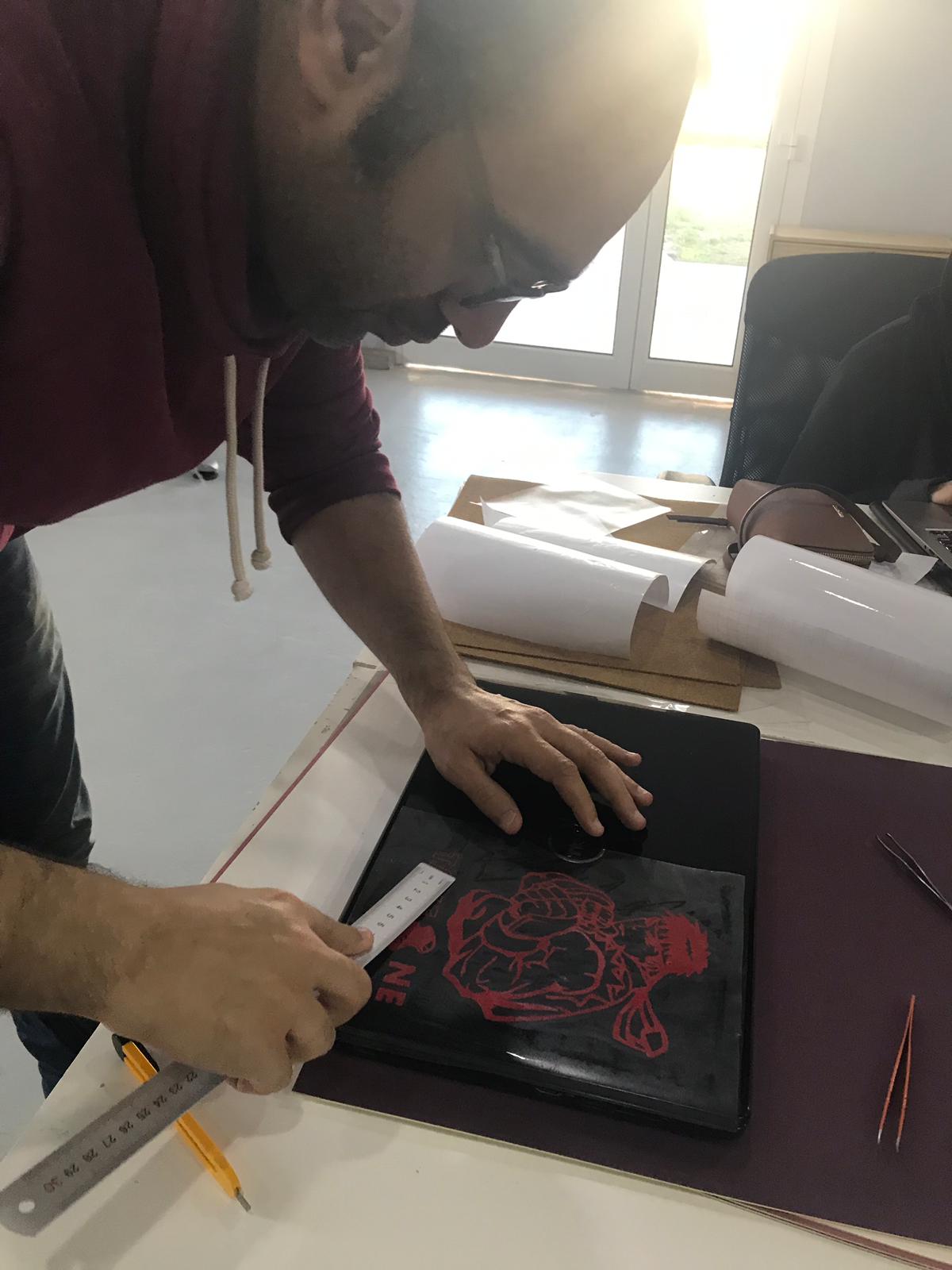 now it was time to pull off the transfer tape. since the transfer tape was weaker that the sticker material, it can easily be piled off leaving the sticker only on the surface. The result after removing the transfer tape off. Tadaaaaaa !!! Behold The Fighter On My laptop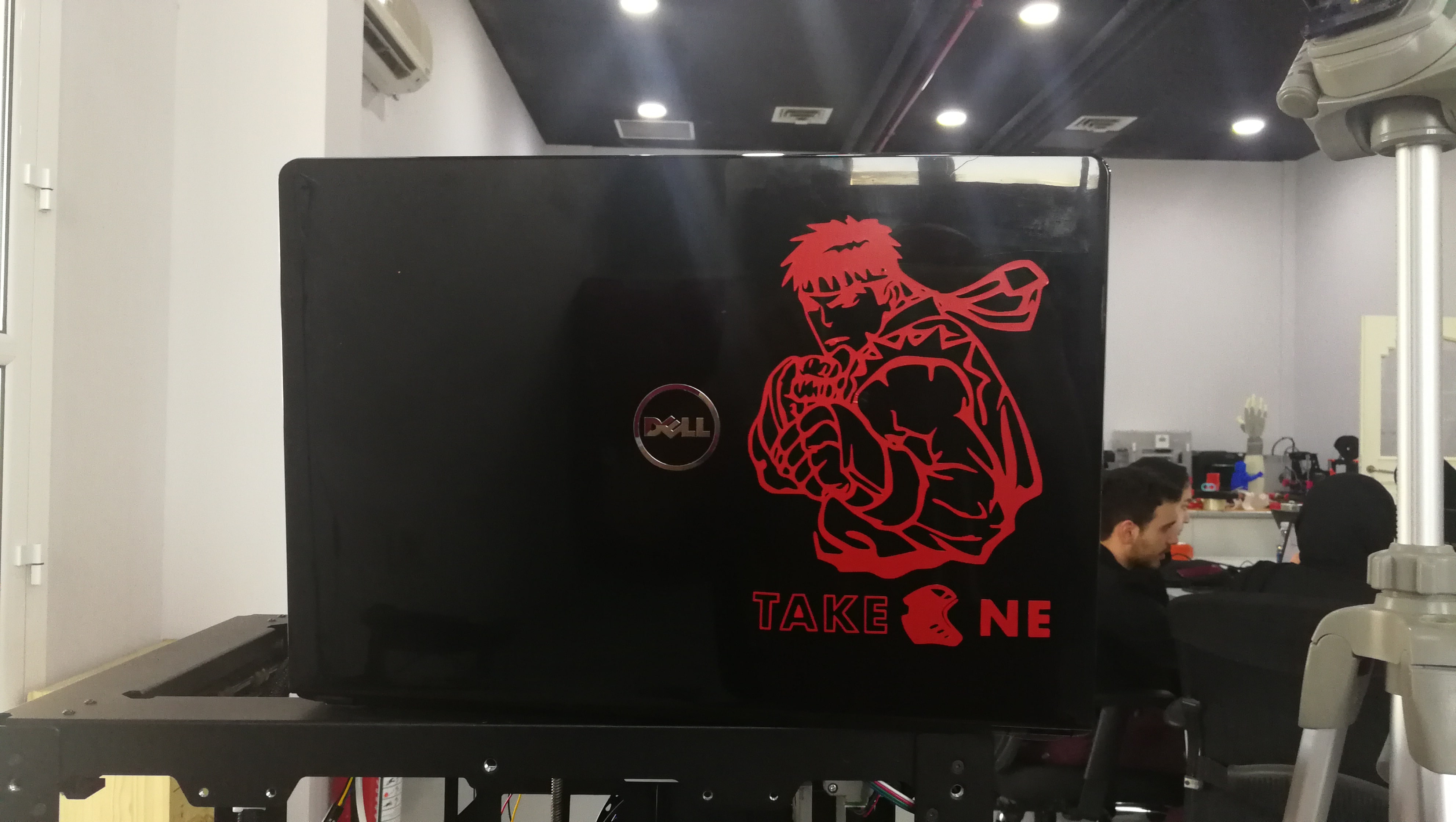 Laser Cutter¶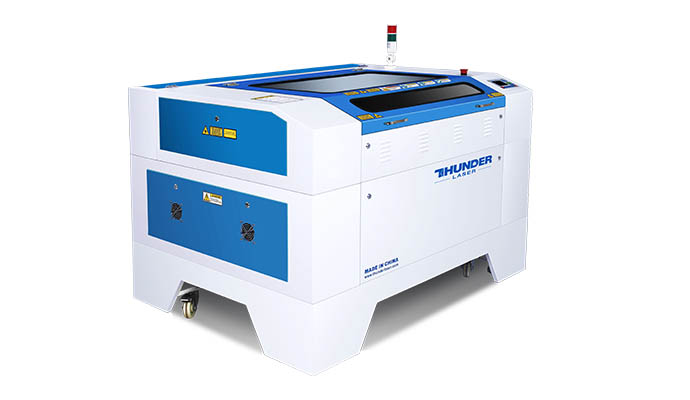 RFID Attendance System¶
This week I wanted to cut out some boxes for my RFID attendance system for my startup. so I have used coral draw to draw the required cuts on top of the downloaded box plan from maker case where I put the required dimensions for the electronics.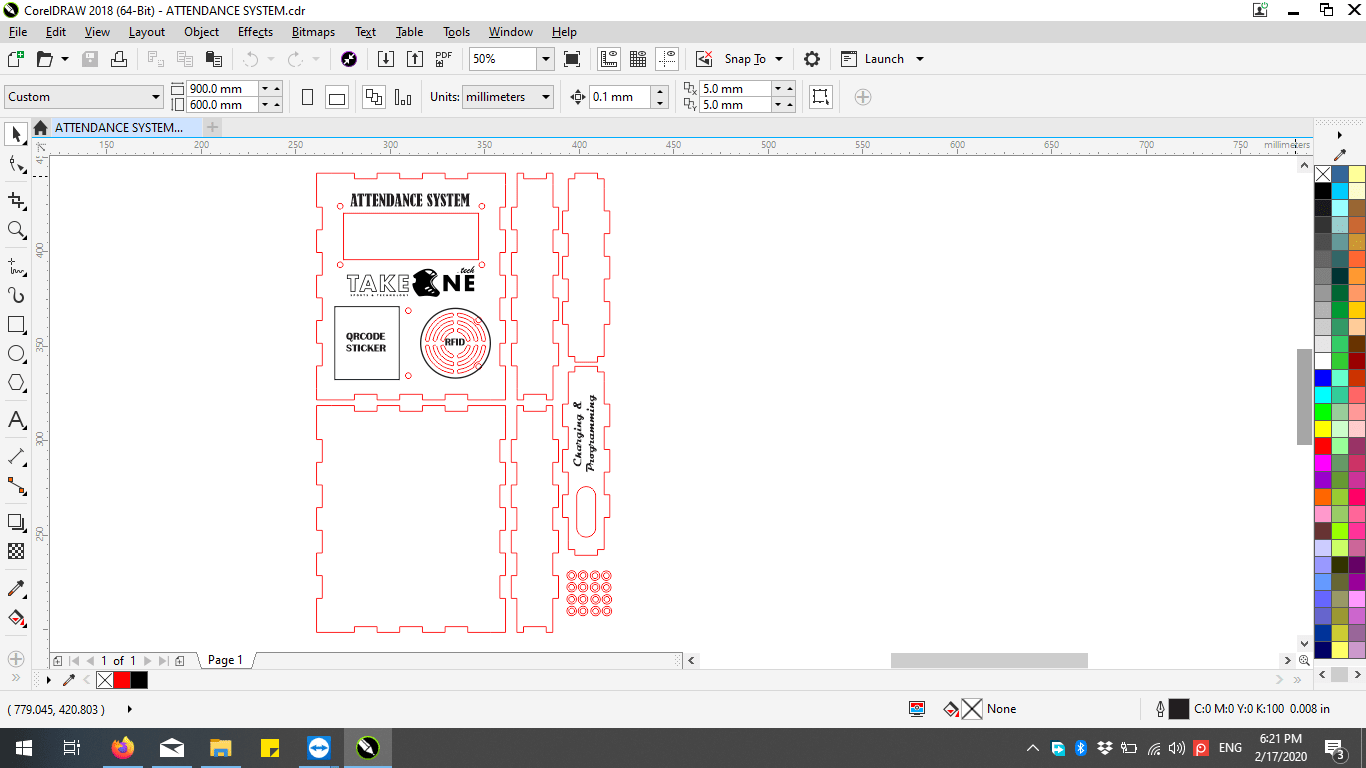 Using the laser cutter with power of 40% and the speed of 10% I managed to cut the 3mm MDF material so, I created many things one of them is my Arduino based attendance system. I created a box with finger tabs to attach them together and fitted them along with 16X2 LCD Screen and NFC RFID reader and the development board TAKEONE ESP32 Board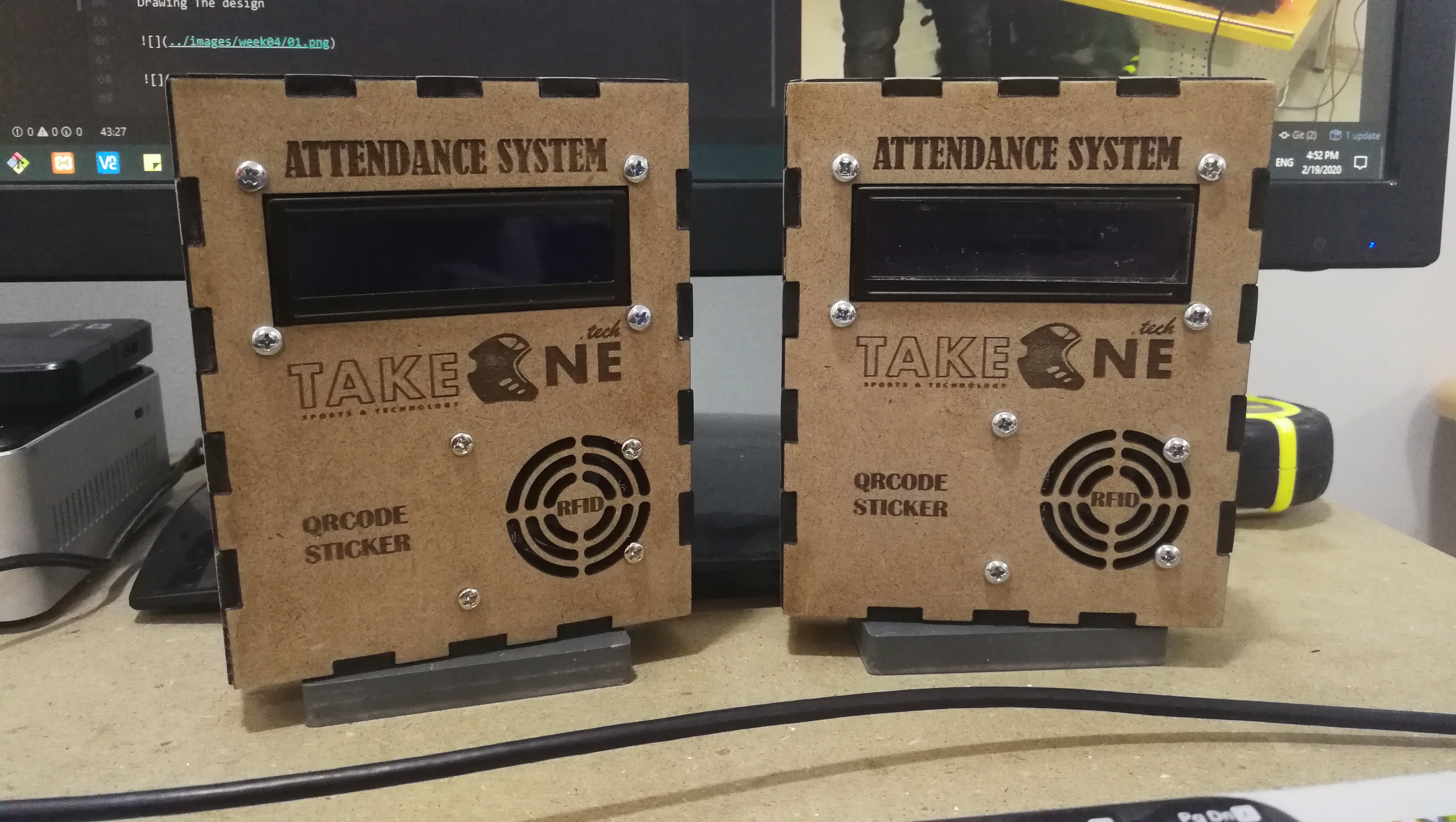 The Snapping Shapes With Parametric Design¶
Starting a blank design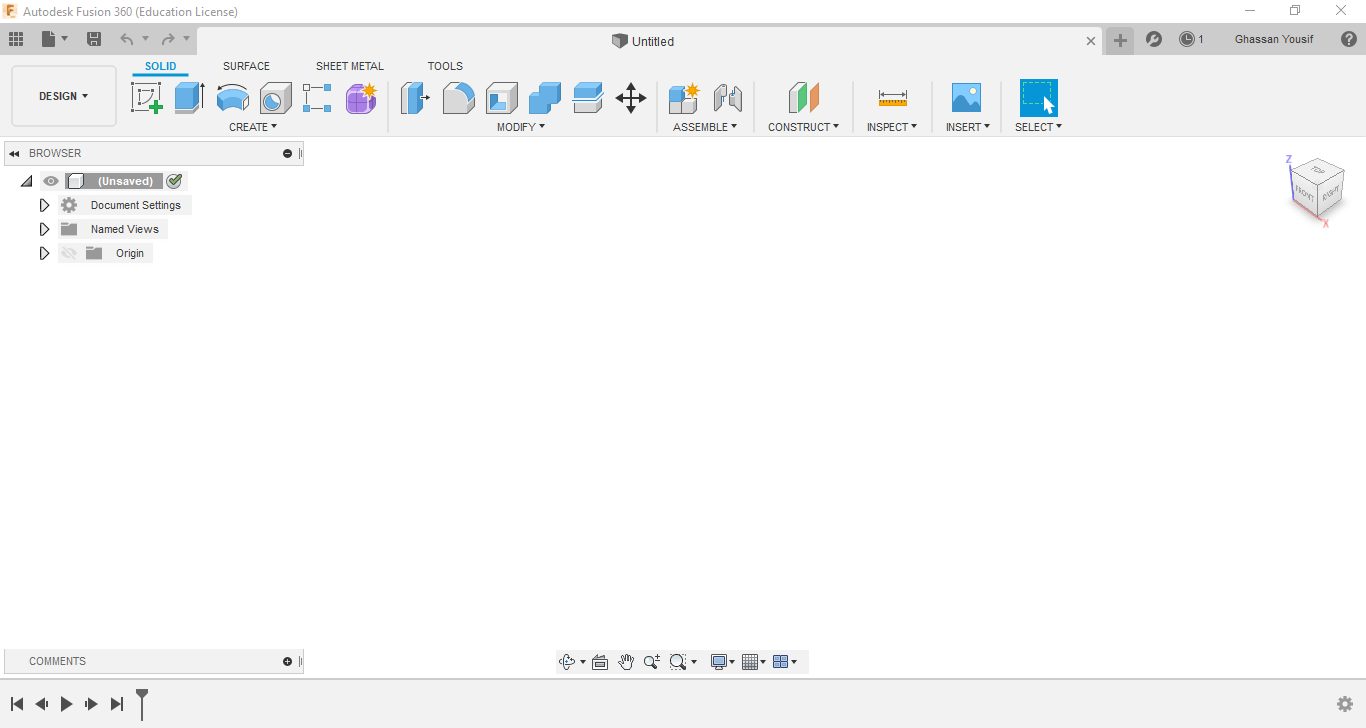 Selecting The Surface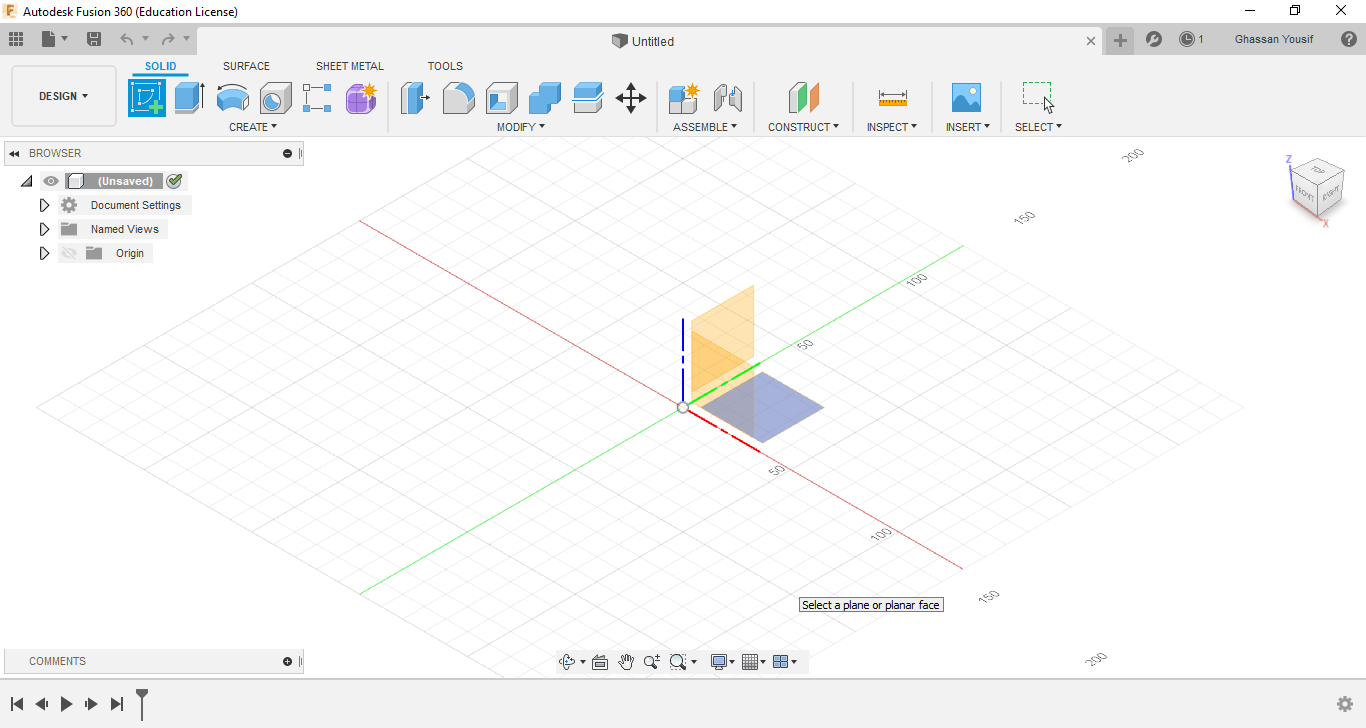 Set The User Parameters - (Modify Menu)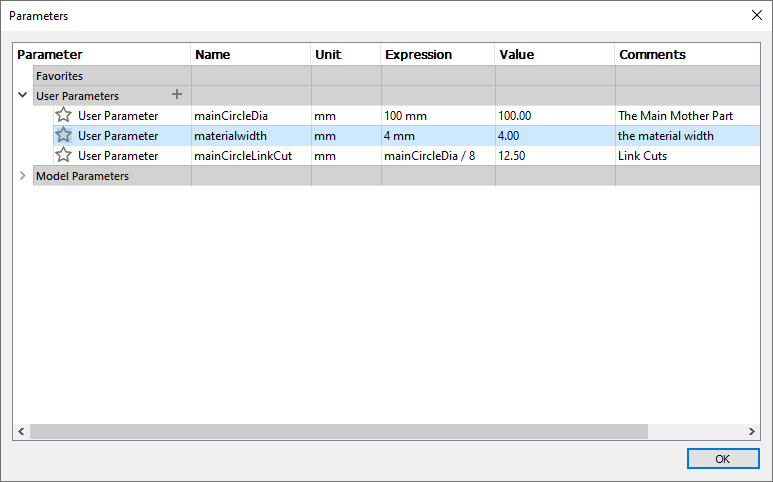 Draw Our Basic Shape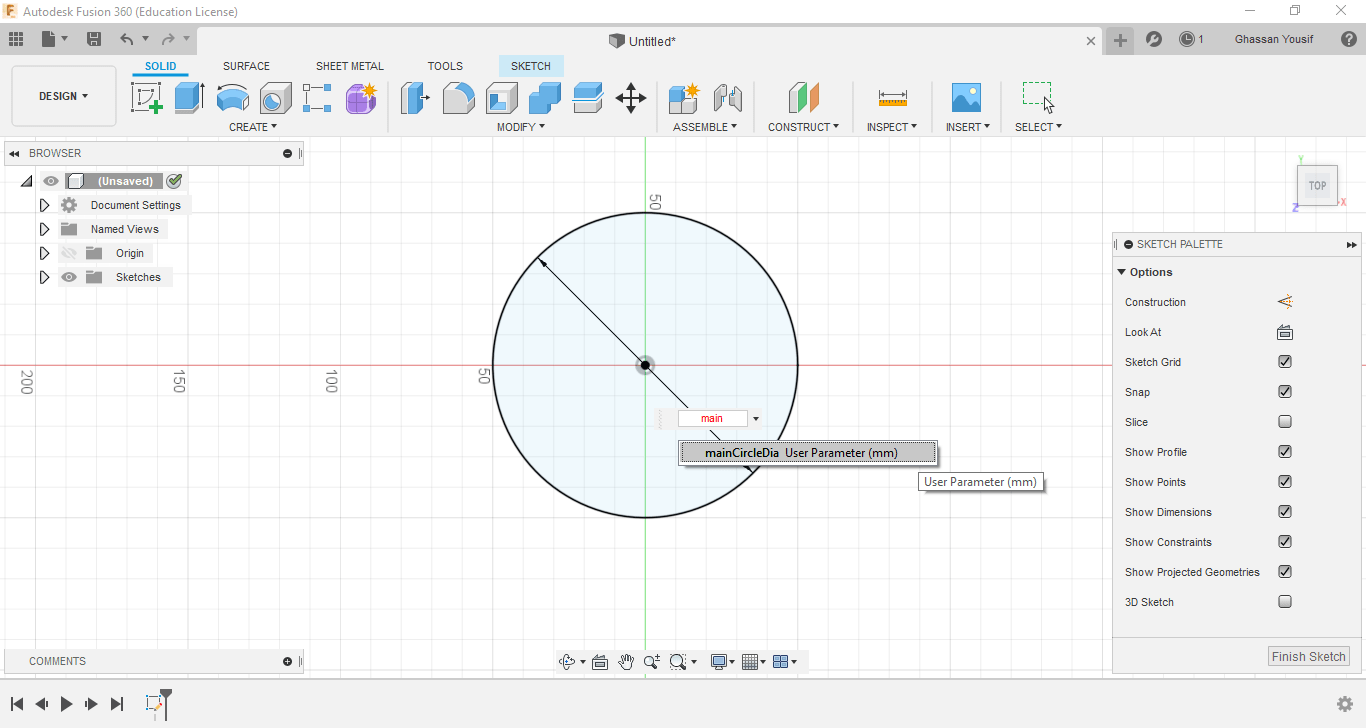 Draw A Slot & Circulate It Around The Circle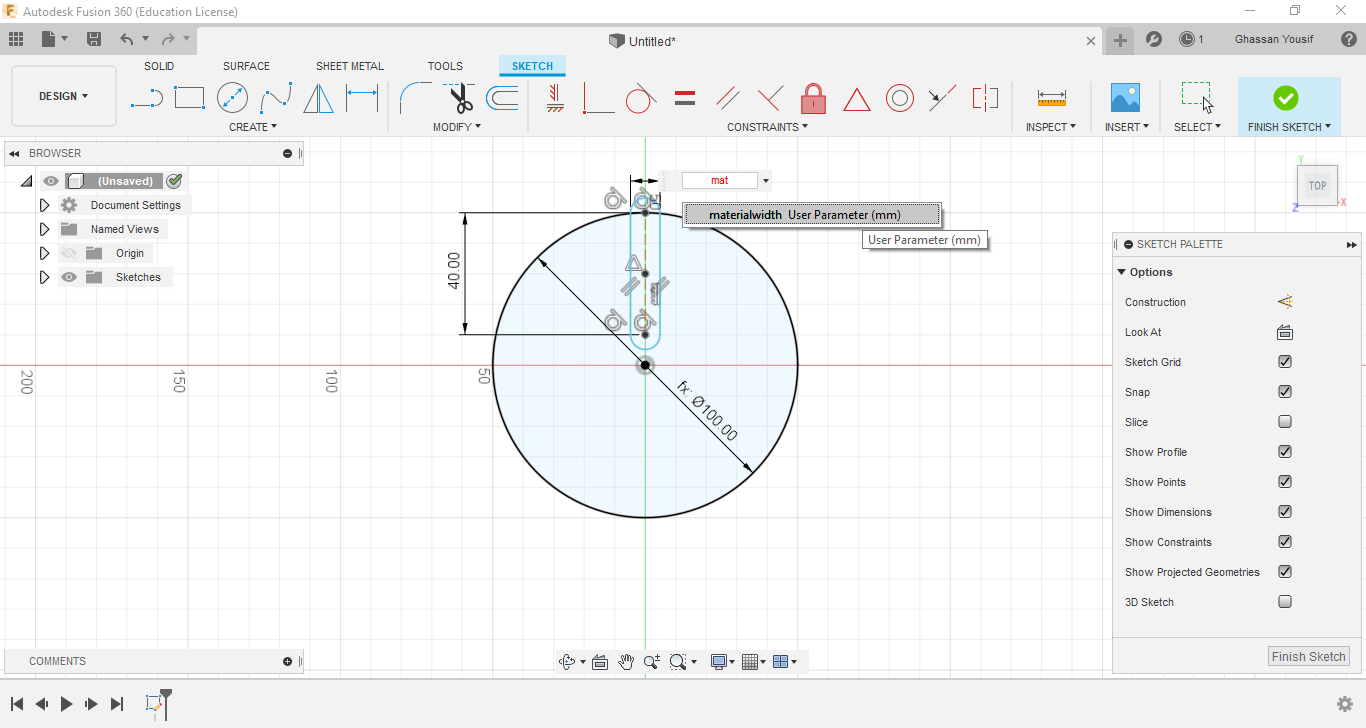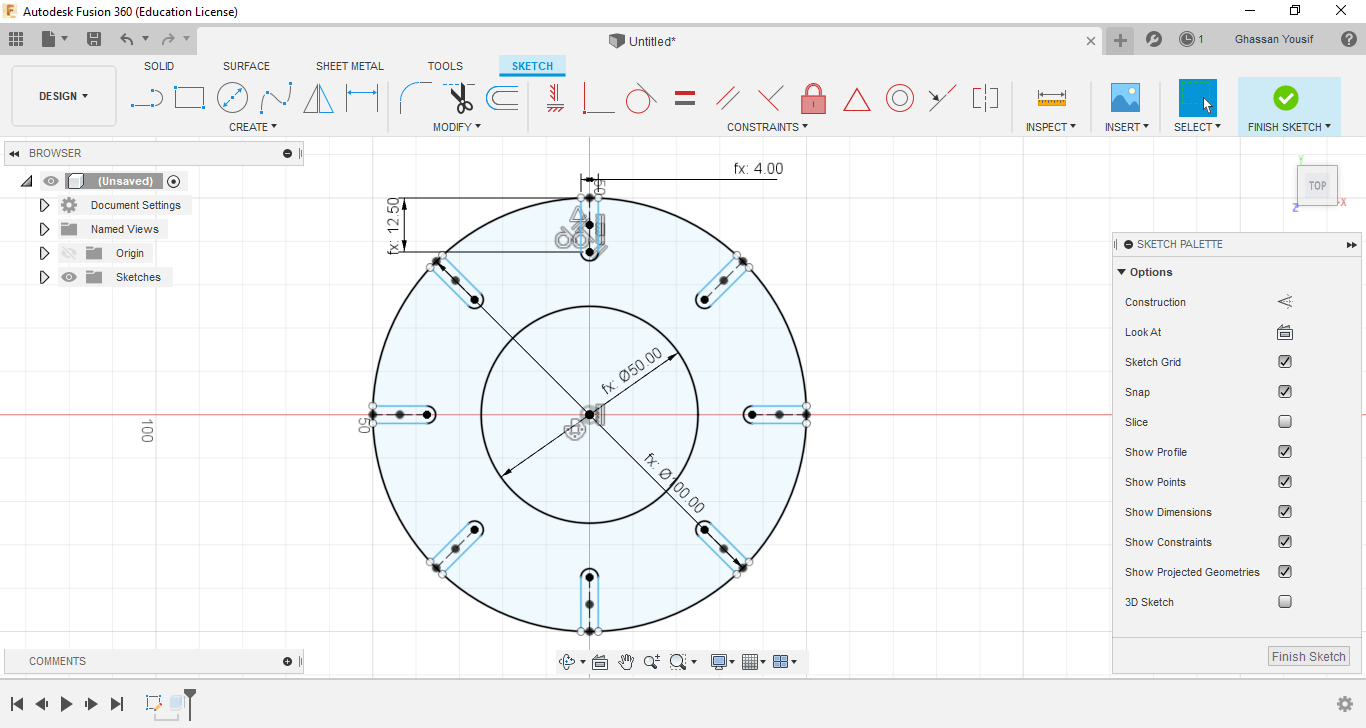 Extruding The Circle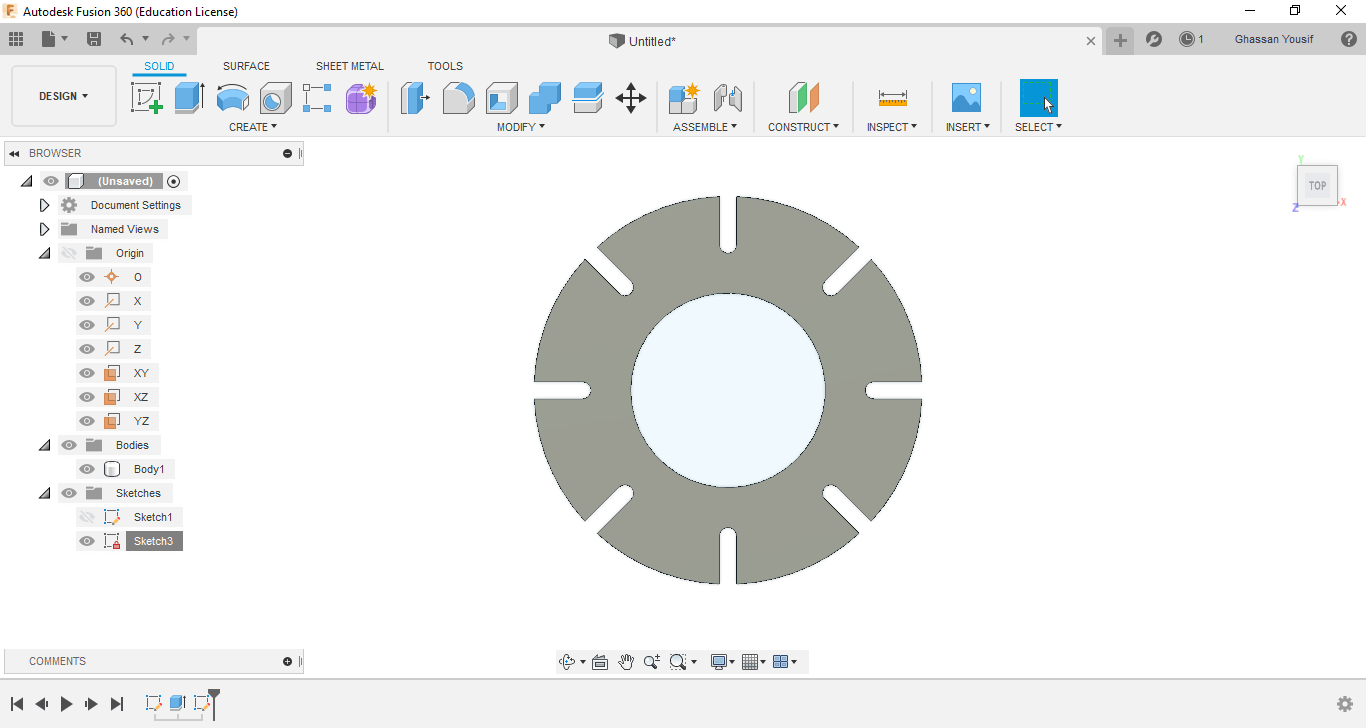 Importing The DXF To The Laser Machine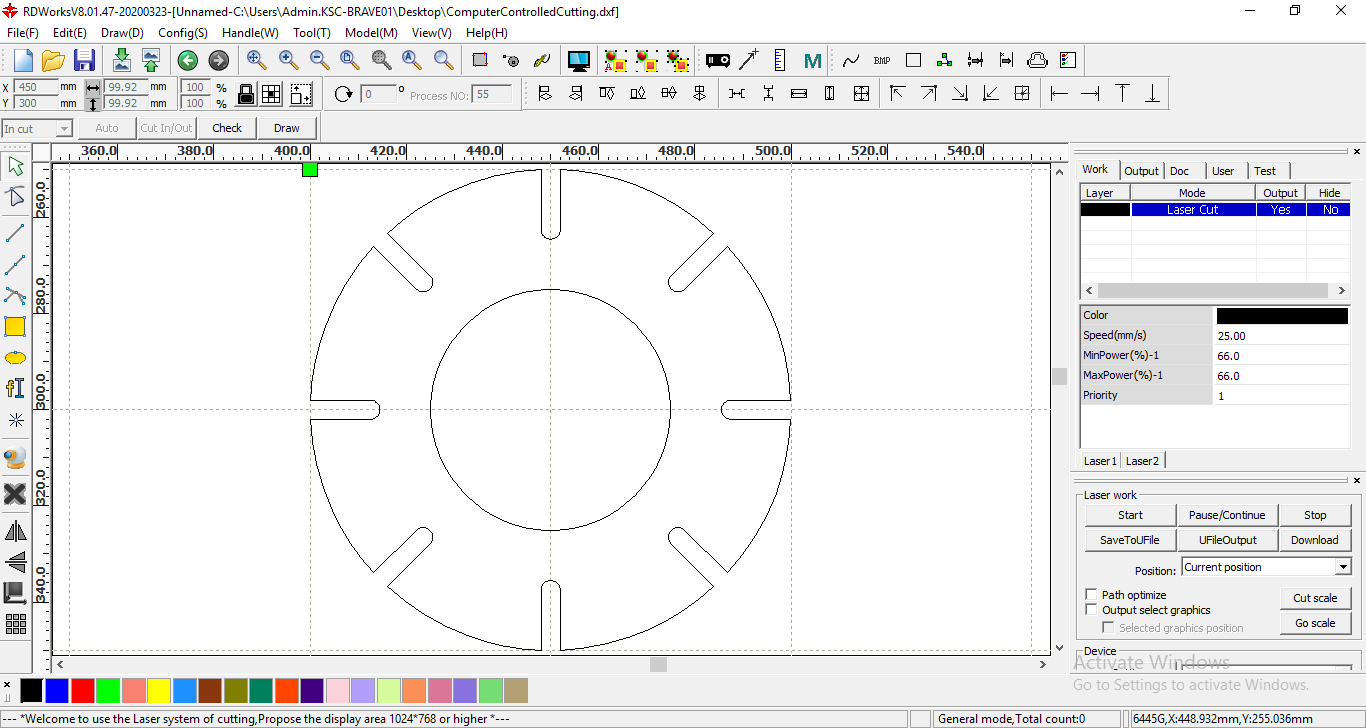 Preparing Laser The Cutting Settings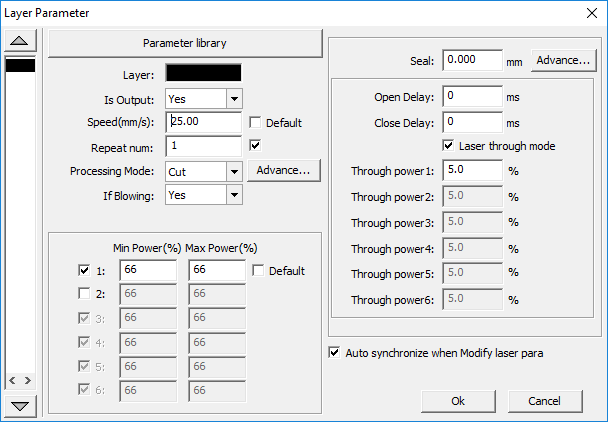 Finally Cutting The Shape And Assembling It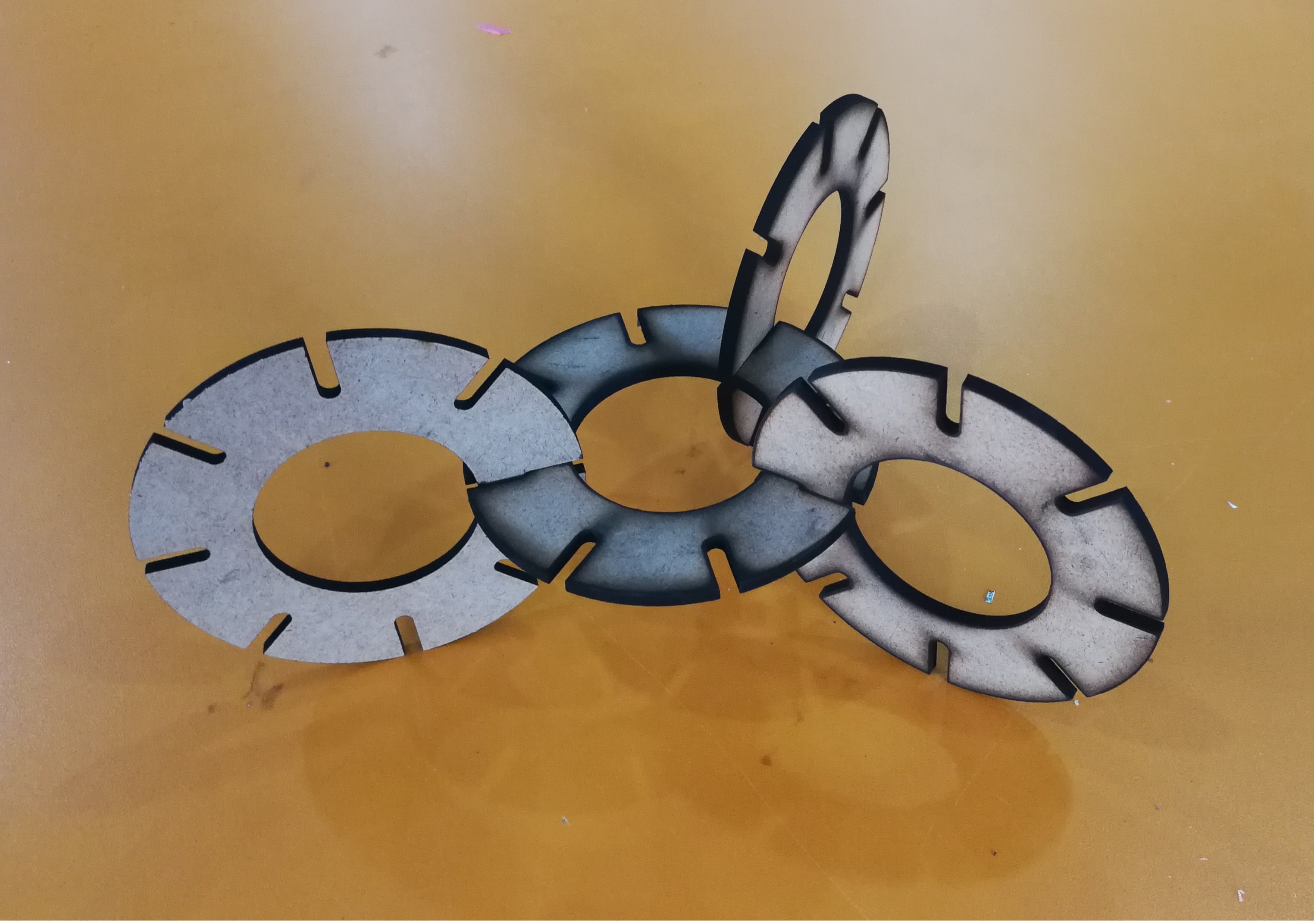 To Download The Fusion File Please Click Here To Download The DXF File Please Click Here