InkSkape¶
this software is very light and free and opensource, it has lots of plugins and addons and you can make one your self if you are good in programming in C++ and python. How ever I am going to give it a shot and try to draw a layout view of my project named MakerTable
1st Choose What You Want To Model¶
As I started the Inkscape, On the home screen, on the top there it the menu bar and some tool options, on the left tool bar, in the middle section its the working area and on the right there are tools and color selection, below it status bar and color selection too.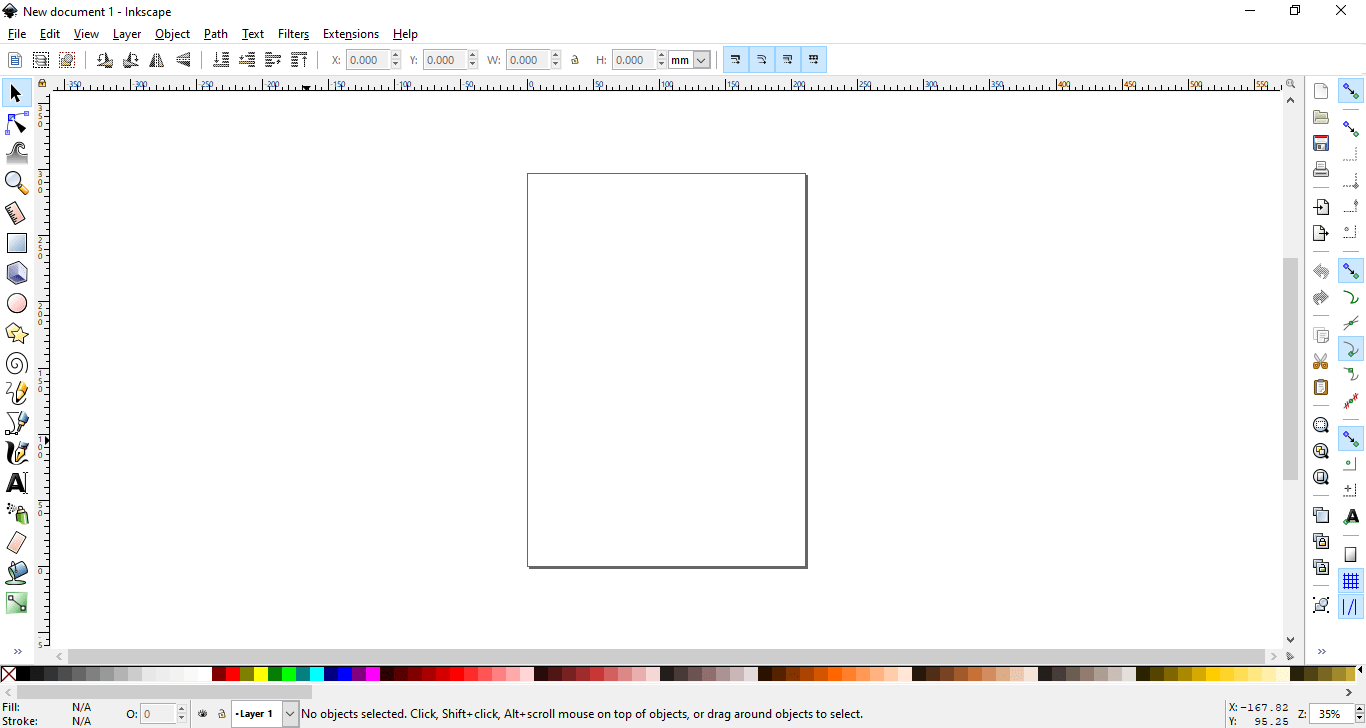 2nd Starting To Draw The Model¶
the table is circular in shape in some part, so we need to draw a circle

to change the fill and stroke color I have to go the color or my desire below and right click then select what is it for, a stroke or a fill

the other side of the table should be open for a person come in an out and keeps the table surround him for operating the machines. so we need to have like a square lets draw it

Put the two shape in position desired, then go to path menu, to select to operation you require, there are keyboard shortcuts for fast access to

We union the shape to become one piece

Duplicate the shape, then shrink it, and set into position, then go to path menu -> difference, this will subtract the small shape from the big shape, Note: the small shape should be on top of the beg shape otherwise it will do some thing different.

Draw a rectangle put it in to position where you want to cut the unwanted areas, then go to path menu -> difference. this will give us the shape of the table lay out we want from the top view

Duplicate The Shape And Rotate It, then snap one side to the other.

Now using the same tools we will color the table and put the portion layout of the Makertable setup

This is how it going to be and i am explaining what are these portions on the desk
Finally Video Tutorial While I Create This View¶
In case you want to se how I used the program here is a video tutorial that I made using the Inkscape.