1. Principles and practices¶
Project A : That I Want To Build - Build A Modular Electrical Vehicle¶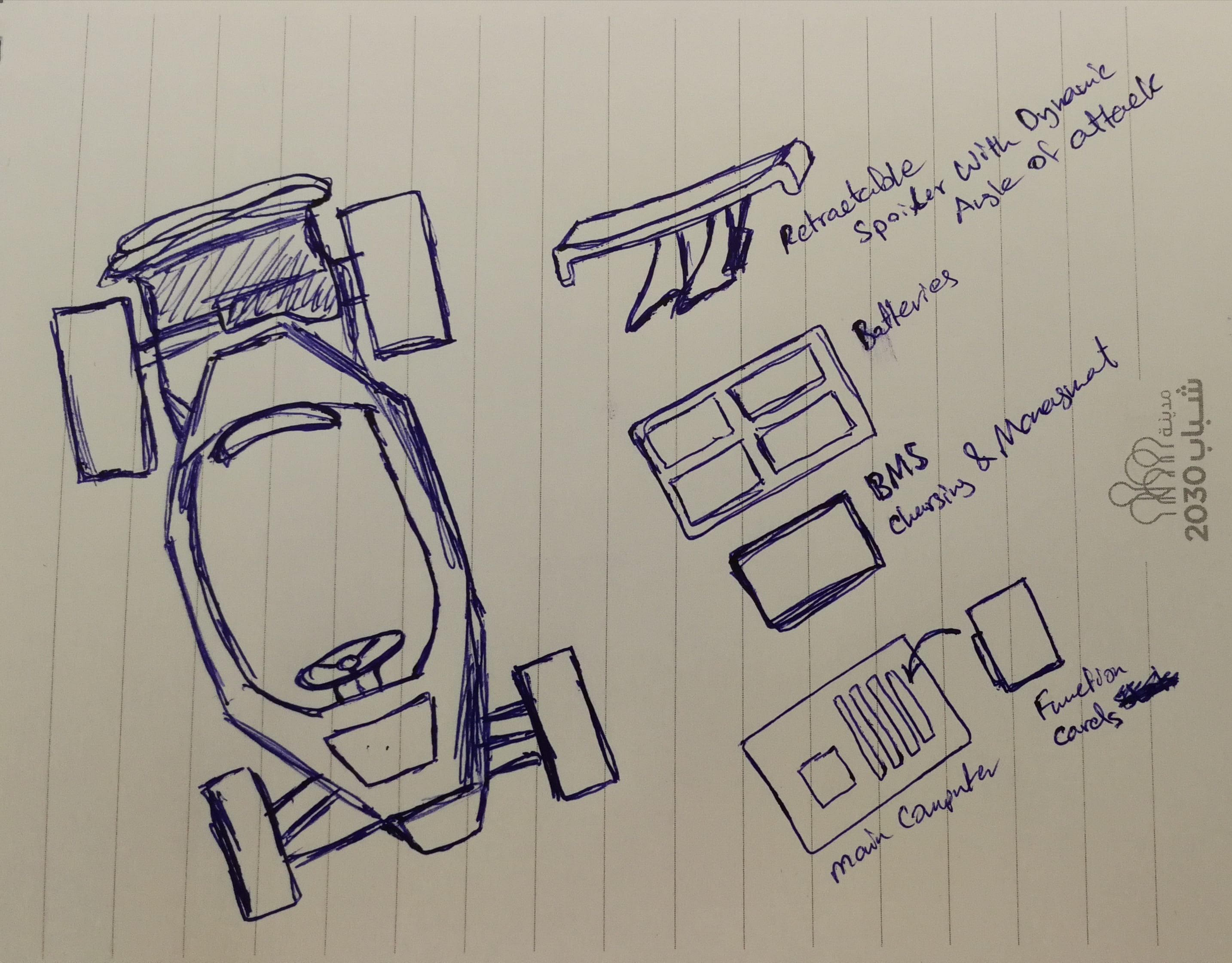 I always wanted to build a car to use on my daily life, but I wanted it to be modular so I can add or remove and expand the capabilities of my car based on my needs joy and passion. nowadays people are moving in the direction of Electrical Vehicles since the success of TESLA company. so I am planning to build my Own. And Simplify the making of the electrical vehicle and yet put the expandability and the flexibility of adding extra features (Weather Its Mechanical Or Electrical or Both)
In this project I would like to build a main computer board that have addressable slots, in which by adding a slot you get an extra feature automatically due to data exchange protocol like break management system, by adding another card you can get aerodynamic management system to control the height of the spoiler and change the angle of attack based on the need. how ever the main board could be programmed with Arduino platform, as well as the expansion boards.
Who will use this Project¶
People for transportation with low cost and clean energy
Enthusiast who wants to try build new library to tweak functions or add features
Scientist to experiment kinetics and data arbitration for Study or AI
Project B : That I Want To Build - Build A Simple Yet Advanced Quiz Buzzer¶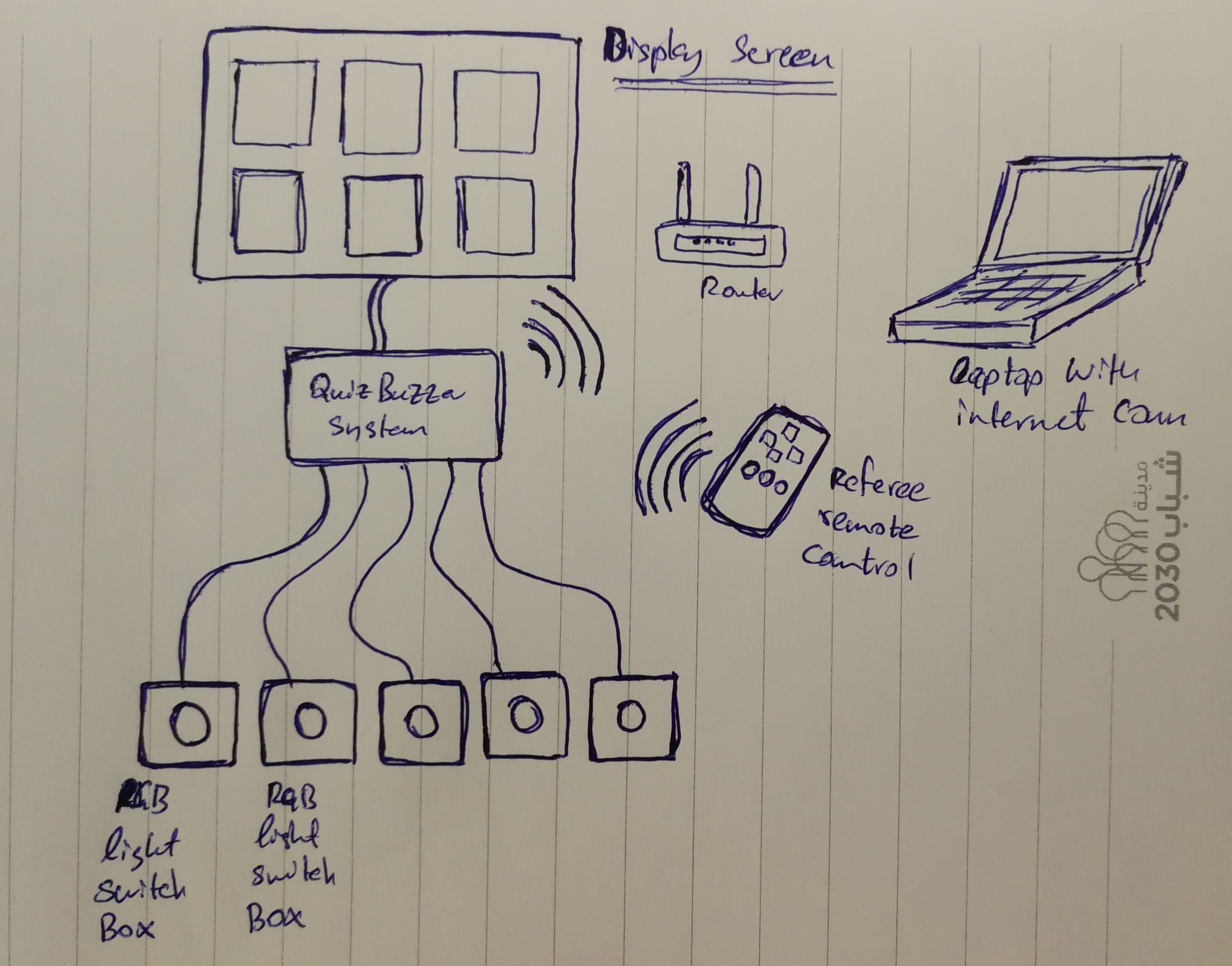 I love to educate people with the knowledge I know, and to make things interesting I would love to make them compete into knowledge, so I decided to build a quiz buzzer that can any type of questions like single answer, multiple choice etc. the aim is to build it in an easy way that can be replaceable any where with ease. I would love to build it to bring joy to class rooms or at home between kids or at events among friends and audience.
the main feature of this quiz buzzer it IoT, that you can upload a set of questions through your web browser to the cloud and store them as set of quizzes, and when you wire up your quiz buzzer system it can download the set of questions and start asking them either randomly or in order based on your settings ad difficulty level. you can use you browser to set candidates by name and picture to start that game and by the end of the game the candidates and their scores are stored on link to keep a history of game. future expandability is to test the advancement in knowledge grasping, especially if you are trying to use a new academic methods
Who Will Use This project¶
Teachers At Schools
TV Presenters For Live Show Knowledge Competitions
Home Game For Family Gathering & Joy Competition
Scientist For Measuring The Learning Curve Of Students
Project C : I Would love to build a table for makers & engineers¶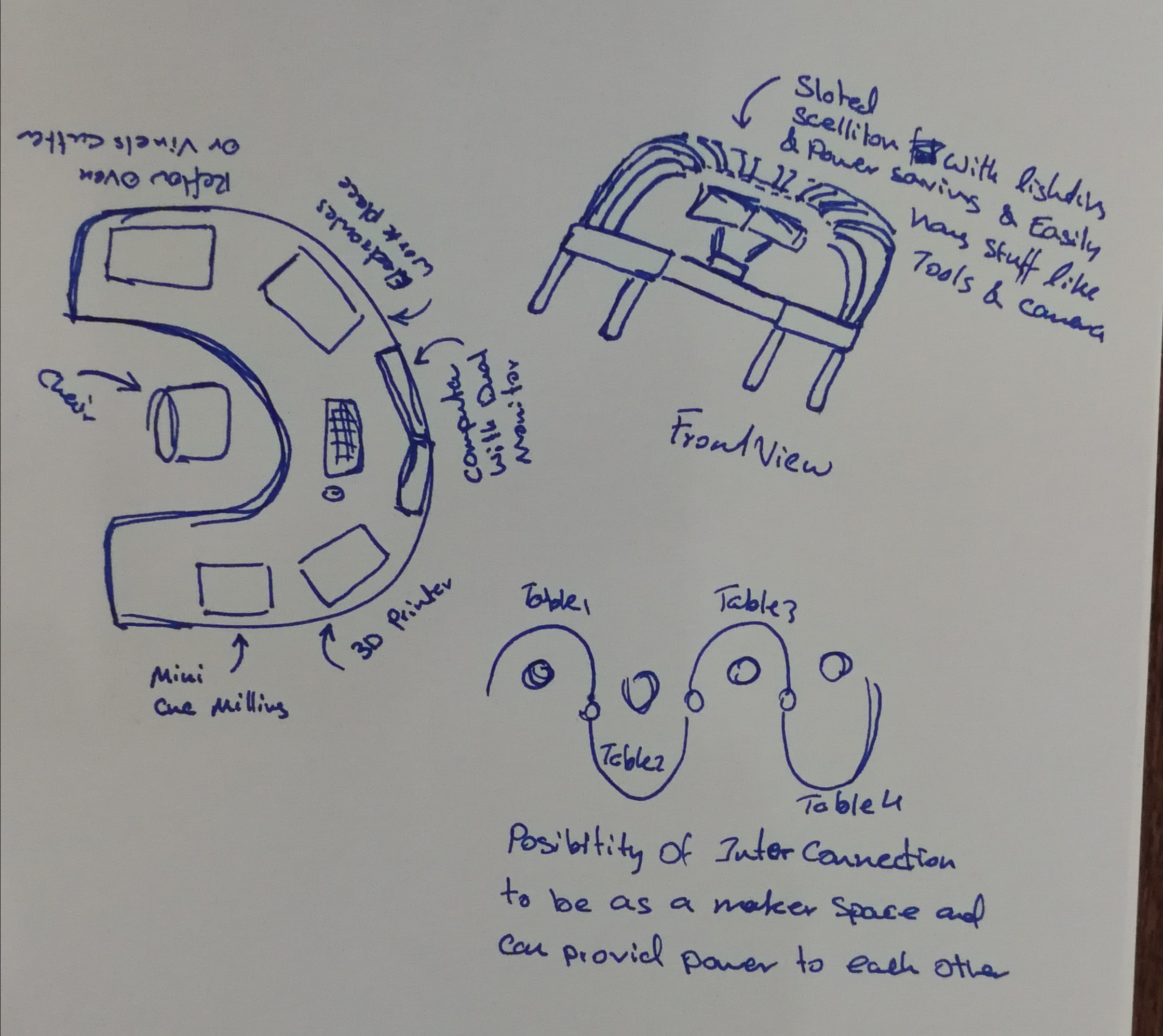 The main idea of this project came from my personal suffering, when I am doing work on a 3D Printer and yet need to cut something on and CNC like PCB and want to do some electronics soldering or pick and place, I had to move to each machine all over my workshop at home. so I though of making a table that has all in need and the machines surround me with equal spaces where I don't need to move around and all are connected to my main computer which is also ebbed in the table and has over head lighting at the same time have slots to hand a camera like DSLR's from different angles for blogging or documenting or you tube streaming. it features power saving feature to save lighting power through a motion sensor once you leave the table it automatically turns of the lights.
Who Will Use The project¶
Me and the people who are like me makers with labs at Home
Training Institutes like FabAcademy
People Who Don't Have Space And that are looking to save space