Week 15
Mechanical Design
MOOD OF THE WEEK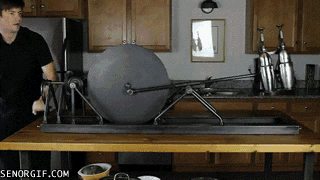 This week is kinda fun, we have to imagine a machine in group, and build it all together.
We've been talking about it for a while, and decided to do a cocktail machine. That sounds fun ! I'm kinda worried because I have a lot to catch up still in documentation and otherwise, so I'll stick to something simple for the machine.
Hope we'll be able to finish it on time, so the electronic week will be all dedicated to automitizing the machine and not trying to keep up. But I think we'll be able to do it, so let's see how it goes :)
Mechanical Design
This week's assignments :
Group assignment
design a machine that includes mechanism+actuation+automation
build the mechanical parts and operate it manually
Han Solo assignments :
document the group project and your individual contribution
Here is the link to the Fabacademy schedule page of the week
Group assignment
Here is the link for the video we made showing our machine http://fabacademy.org/2019/labs/sorbonne/
Han Solo Assignment
For this week, we are doing a big cocktail machine :)
Here are our sources of inspiration :
I'm in binomial with Leo, and we are making the frame of the machine. We also coordinate the whole project and make sure the other parts done by the others fit the machine.
In the frame, I'm doing the "pretty" part and making a game of gears and decoration that animates the machine when the cocktail is being prepared :)
Step 1 : designing the decoration
I love gears' machining, so I'm gonna make some gears cocktail decoration :)
In order to understand properly how gears work, I started looking at some lessons/tutorials/gear builders online :
Here is what I learnt from it.
What are the different type of gears and how do they work ?
A gear is a mechanism composed of machine elements in which teeth are cut around cylindrical or cone shaped surfaces with equal spacing.
By meshing a pair of these elements, they are used to transmit rotations and forces from the driving shaft to the driven shaft.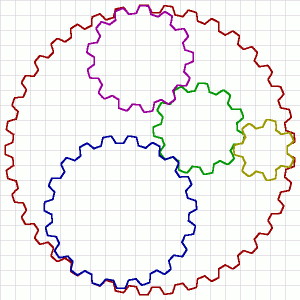 Designing the gears on Inkscape
I used a gear generator to create my mechanism.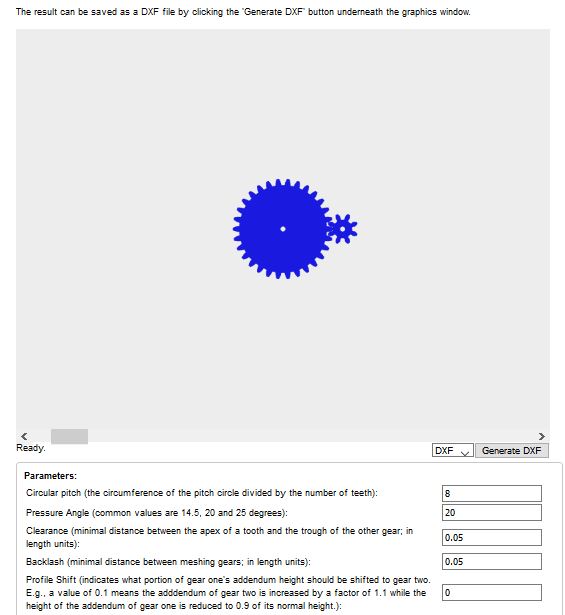 It's a good one, because it's open source and easily configurable. Here are the configurations I used :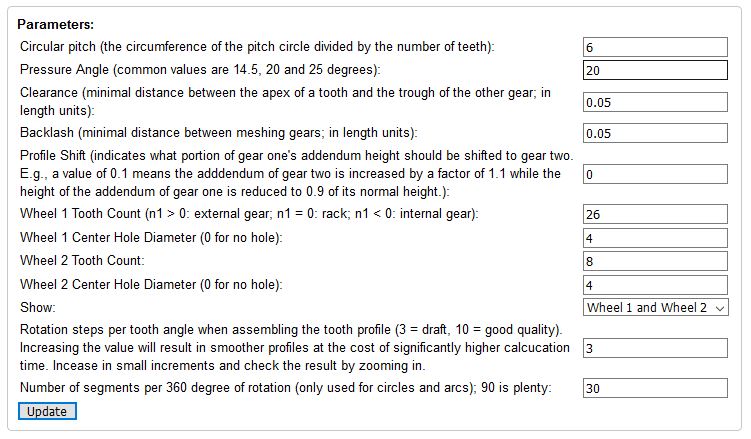 Once my configuration is done, I just have to download the DXF file and use it in Inkscape to create the schematic of my mechanism.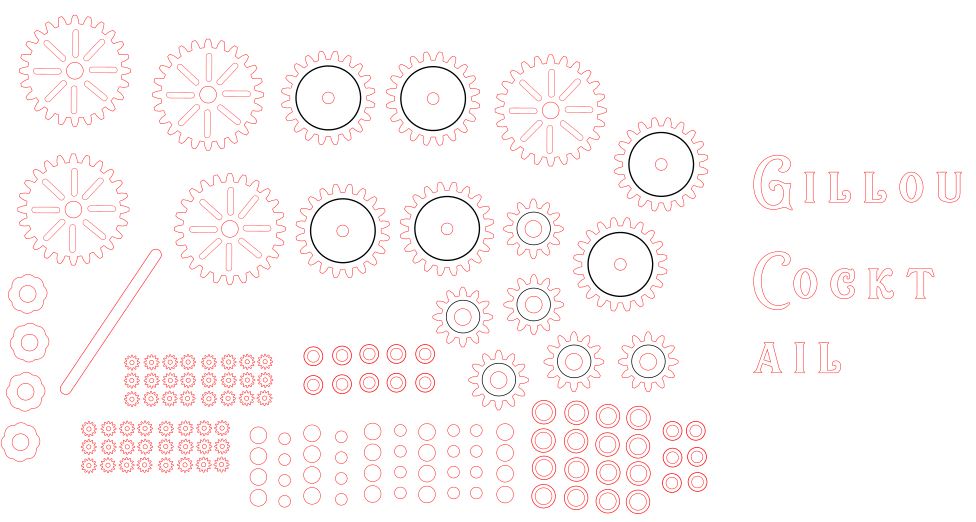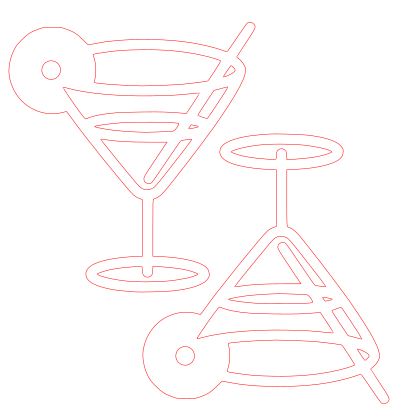 I also added the "Gillou Cocktail" letters to cut, as for a cocktail glass (it's a vector icon I vectorized so I could contour it. Wanna knwo how to vectorize an image ? Check out my tutorial :)
Step 2 : Doing some mechanism tests
Once I have my files, I used the laser cutter to make them come to life :)
I took a small frame of wood to do some tests and see if they fit all together, and what kind of gears I can make by assembling them !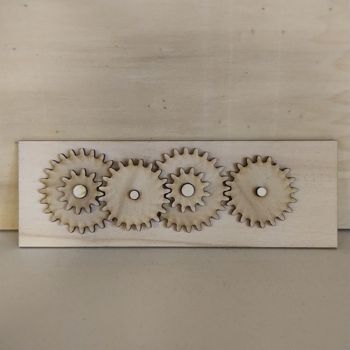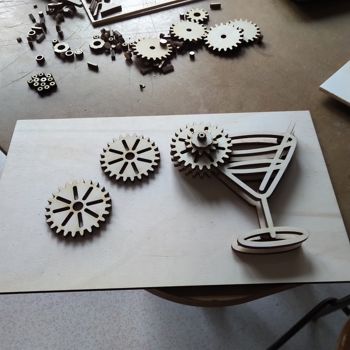 Everything seems to fit pretty well, I'm happy with it ! Let's make it to the machine now :)
Step 3 : Making the final gears and assembling them to the machine
Since everything is working, it was not difficult to assemble everything and think about how they would fit on the machine. I'm more concerned about how to make it work with all the other pcbs ! But that's for another week :)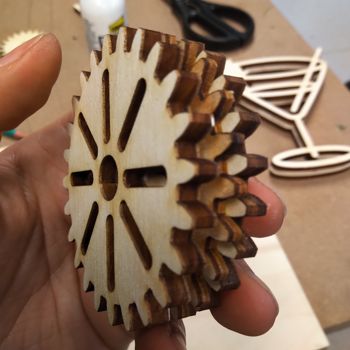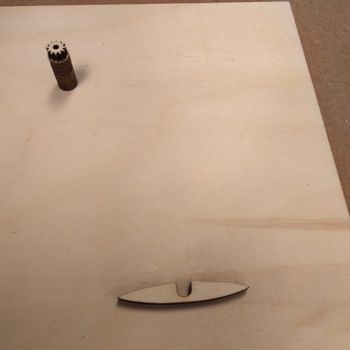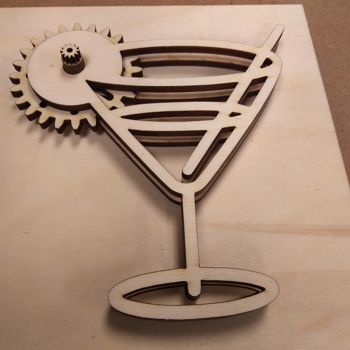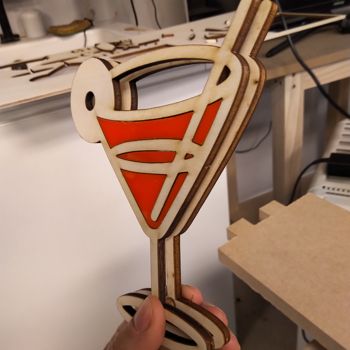 Here is what everything looks like with the machine :)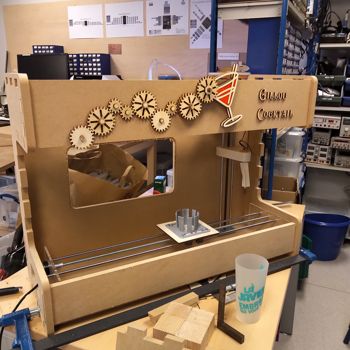 Wanna try by yourself ?
Here are all the links to my files, feel free to download them :