Principles and Practices¶
Plan and sketch a potential final project
Organization¶
I made a planning to prepare myself and not be late in the assignments. I updated the final project section to follow its development along the Fab Academy.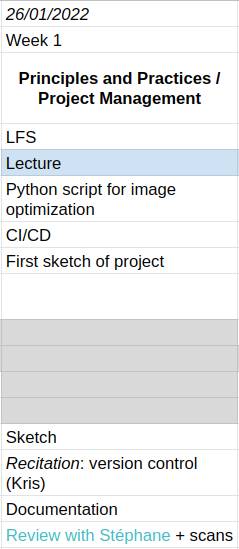 Final project¶
Concept¶
My original idea is to create an animated diorama that plays a light and music show when you stay in front of it.
I did a book nook last year with an Arduino nano and lots of cardboard. It's not really modular and clean. I would like to make a modular system that could allow me to replicate the process in as many set designs I want.
As a set design for this diorama, I thought about a replica of the Place Ducale, a place in my child town, Charleville-Mézières.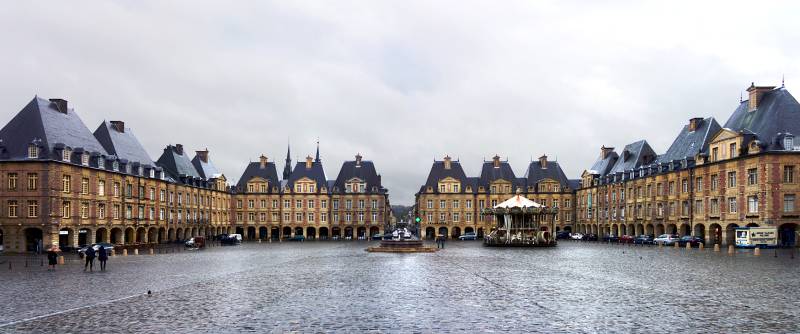 Funny enough, I currently do the Fab Academy near a replica of this place in Paris, the Place des Vosges. I took a picture of an engraved representation of it in Musée Carnavalet this week-end.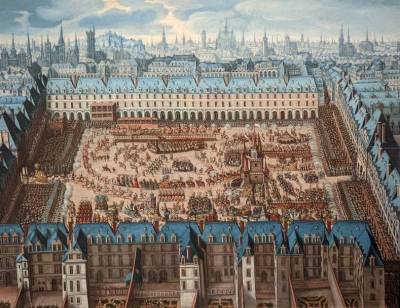 This is a very beautiful set with geometrical architecture, and I would like to render it with lights and movements. I'm still thinking of the design: do I want a realistic set?
First sketches¶
I first started by doodling some ideas. I would like it to be like an alived framed painting. It should be light-weighted (to be easily carried), and I would love that it opens nicely on the sides or back to see the mechanisms at work inside (if I manage to put some in there).
If you stay long enough in front of it, it will start playing the show (what kind of detector will I need?)
The lights will be programmed with several functions (as I did for my book nook): I plan to write my own library to help share these kind of effects with others.
As for the ride and fountain, I finally decided to do only the second. The ride could be a project itself, and I'd rather concentrate on one part of the project and do it well (see spiral development section) The fountain will be printed (resin) and I'll add epoxy resin to do the water effects and cover the RGB led in the bottom.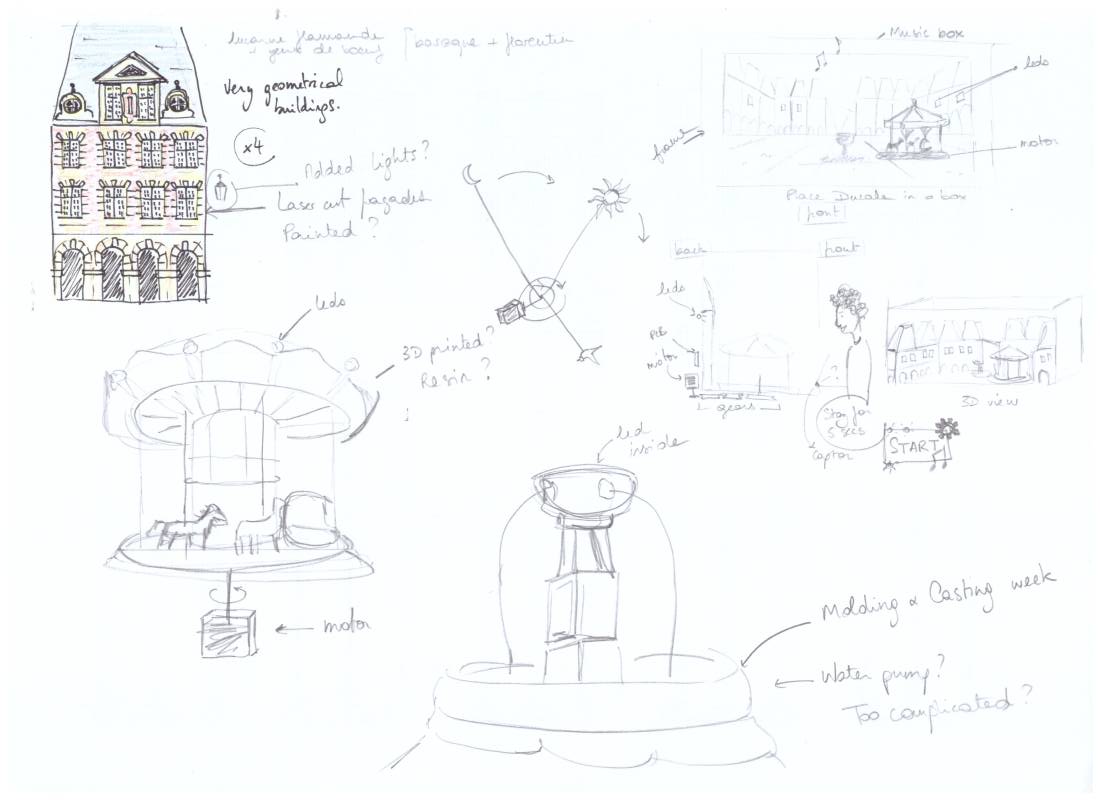 Once I had doodled enough, I started to think about the dimensions of everything.
I draw a face view in real size: I think I will laser cut the facades and mold bricks later on to fix them on it. Moreover I could always reuse a brick mold for other dioramas.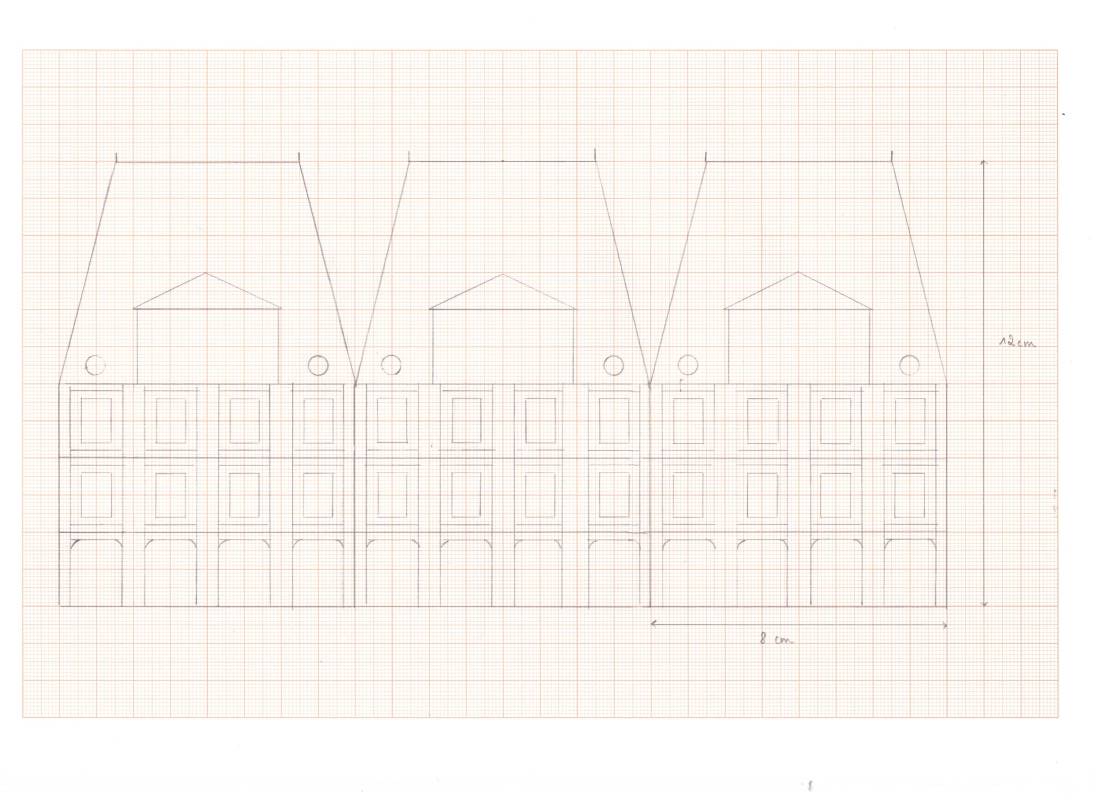 I then draw a cut view of the facade to show where I could put the leds. I own several RGB leds, and Stéphane told me we have plenty in the lab, so I will check them too.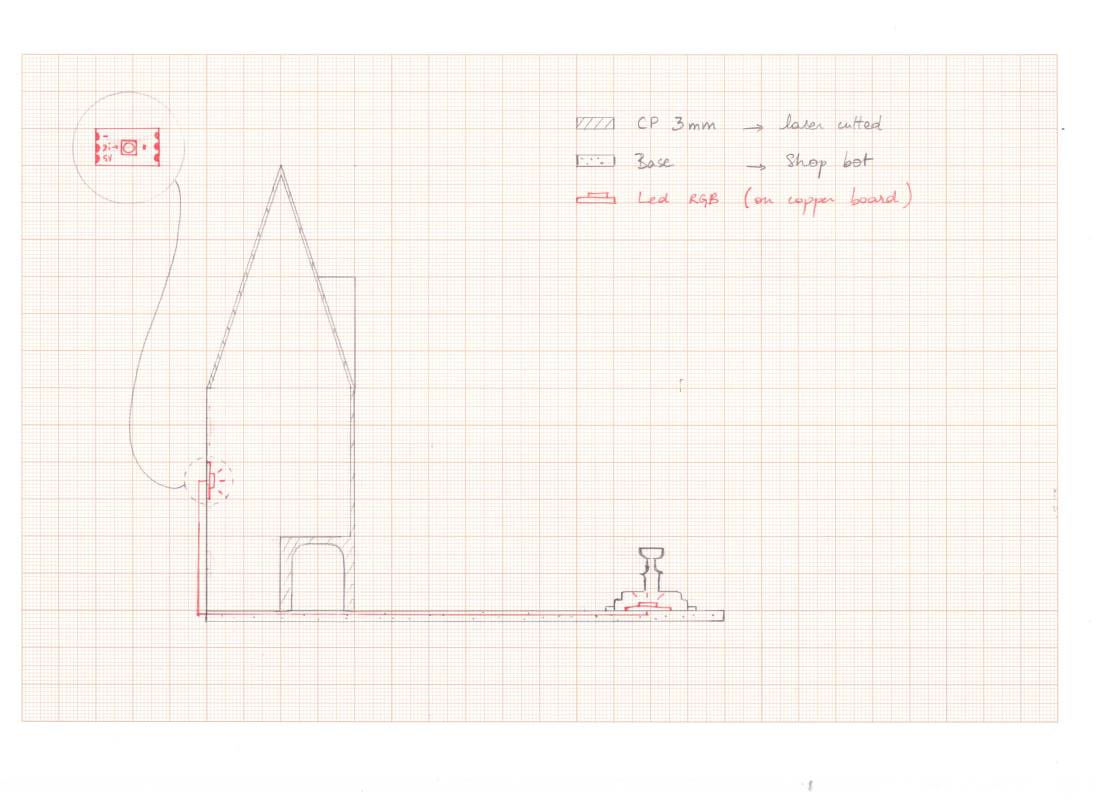 I finally draw a map and an axonometry (thanks to my brother who study architecture and showed me how) for picturing the all diorama. I still have to clean it and add the possible mechanisms, but I think the next week assignement (computer-aided design) will help me display a better idea of it all.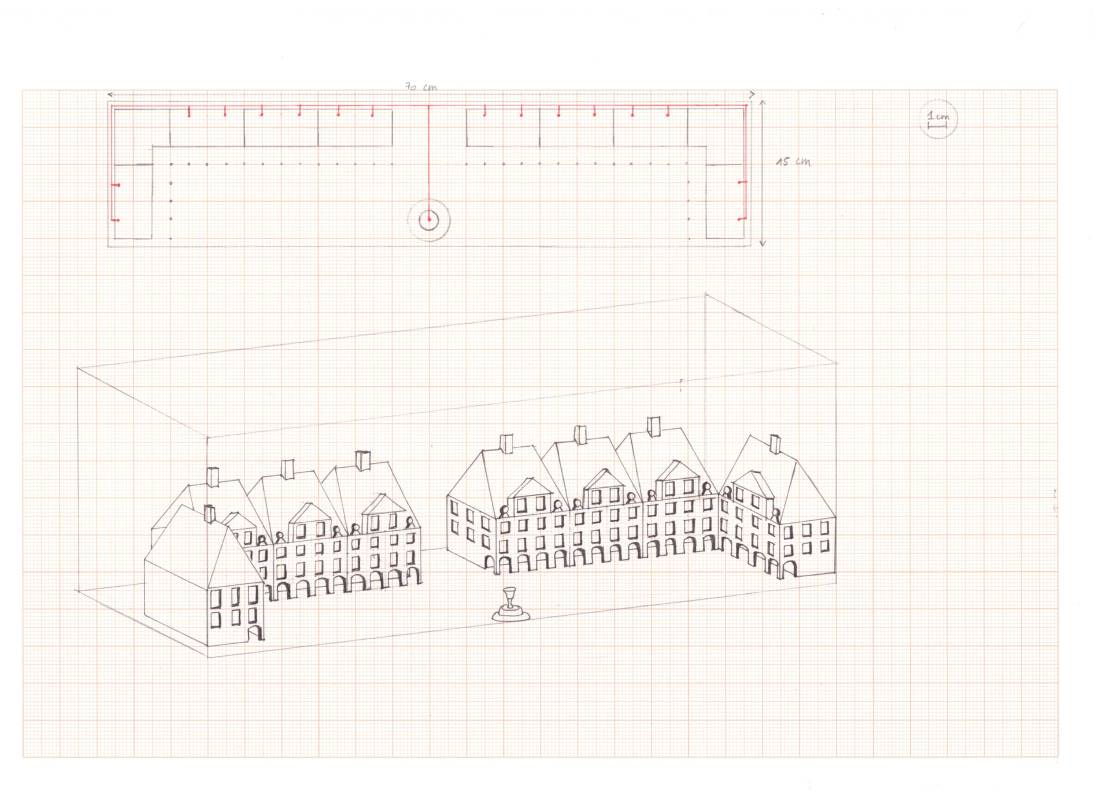 Spiral development¶
I decided to think about the spiral development of my project: I don't know if everything I have in mind is possible, so I will try to keep things simple at first.
Make the set with laser cutted facades, printed fountain and RGB leds
Add music
Add the movement detector
Add motorized elements
Final sketch¶
I used Inkscape to make a more visual sketch of my idea.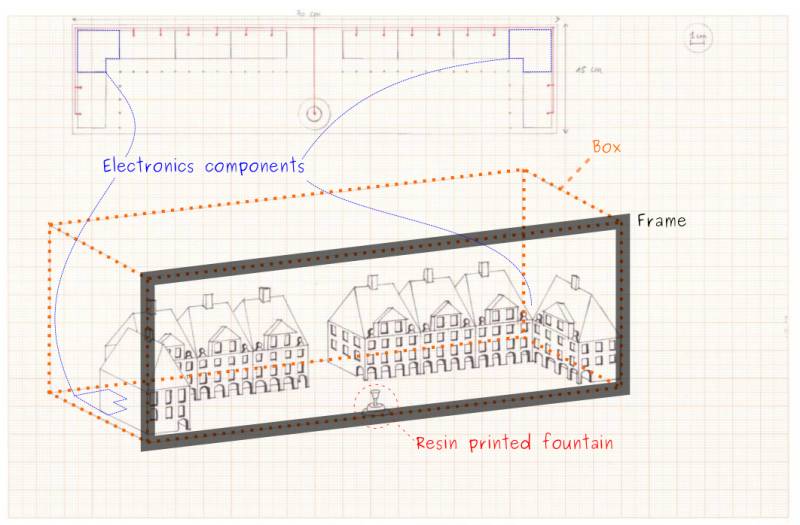 I also made a watercolored version for fun.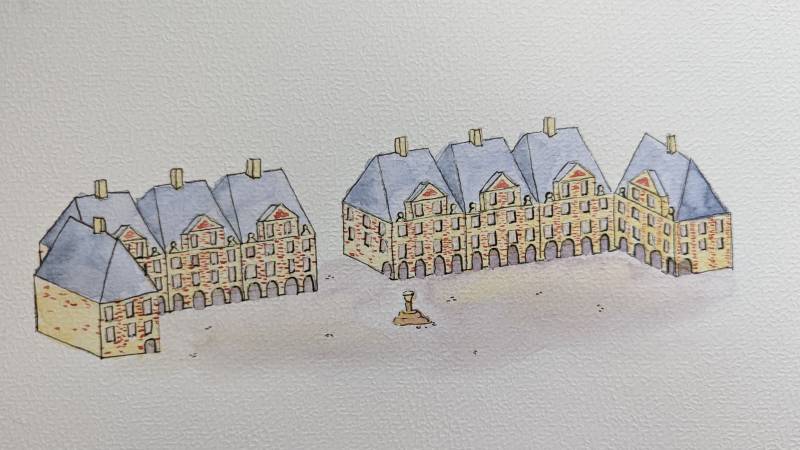 Inspiration links¶
---
Last update:
March 13, 2022