11. mechanical design, machine design (Indonesia group)¶
This is group assignment page of Output Devices (Indonesia Student) :
Group assignment:
Mechanical Design

design a machine that includes mechanism+actuation+automation+application
build the mechanical parts and operate it manually
document the group project and your individual contribution

Mechine Design

actuate and automate your machine
document the group project and your individual contribution
Automatic Filling Beverages
In this week's assignment we will create Automatic Filling Beverages.
This machine functions to mix several drinks (traditional drinks) automatically based on the desired type of drink.
The machine consists of a machine body made using MDF board, at the top there is a place to put a bottle of beverage sources, in the middle there is a table where a glass can be placed that can be shifted with an automatic drink bottle opening mechanism and a controller on the front for orders for taking the type of drink along with sensors. required.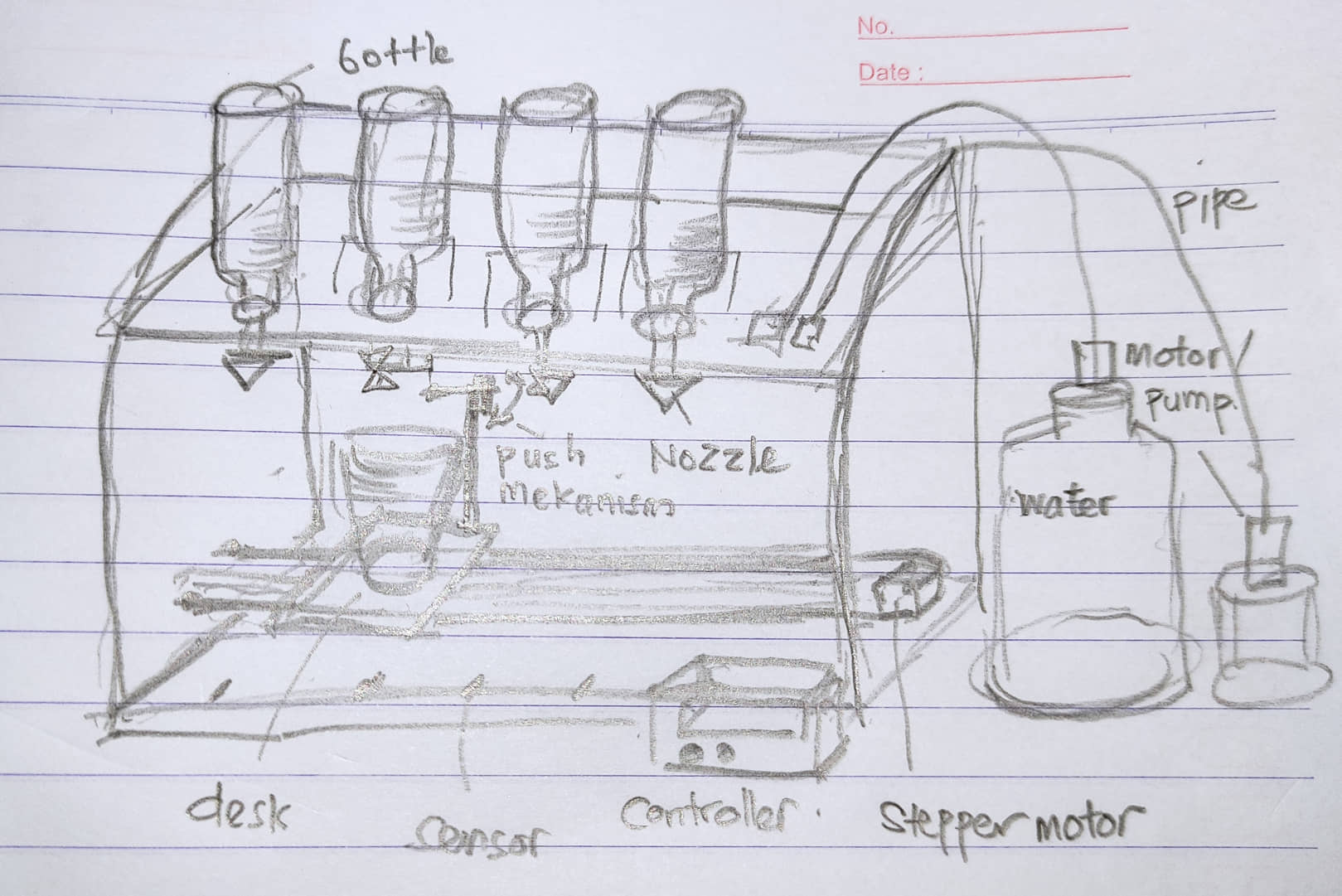 The work on this machine will be divided into three manufacturing activities including:
Progress : Some of the progress we have made on this design engine can be seen in the following video:
We still on progress and working to complete the system soon.....
Finally the Automatic Filling Beverages machine is finished
here's the video :
---
Last update:
July 2, 2022