5. 3D Scanning and printing¶
Hero Shots¶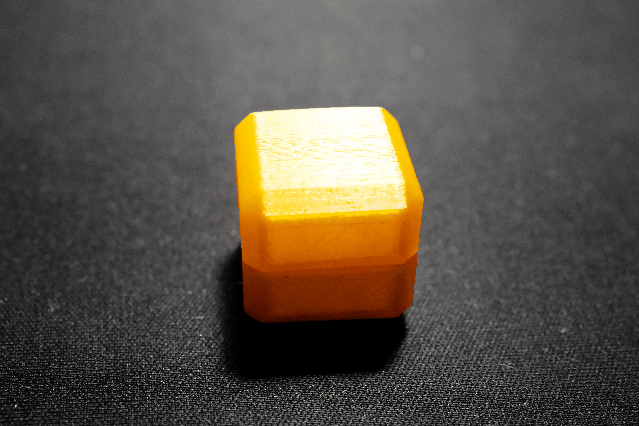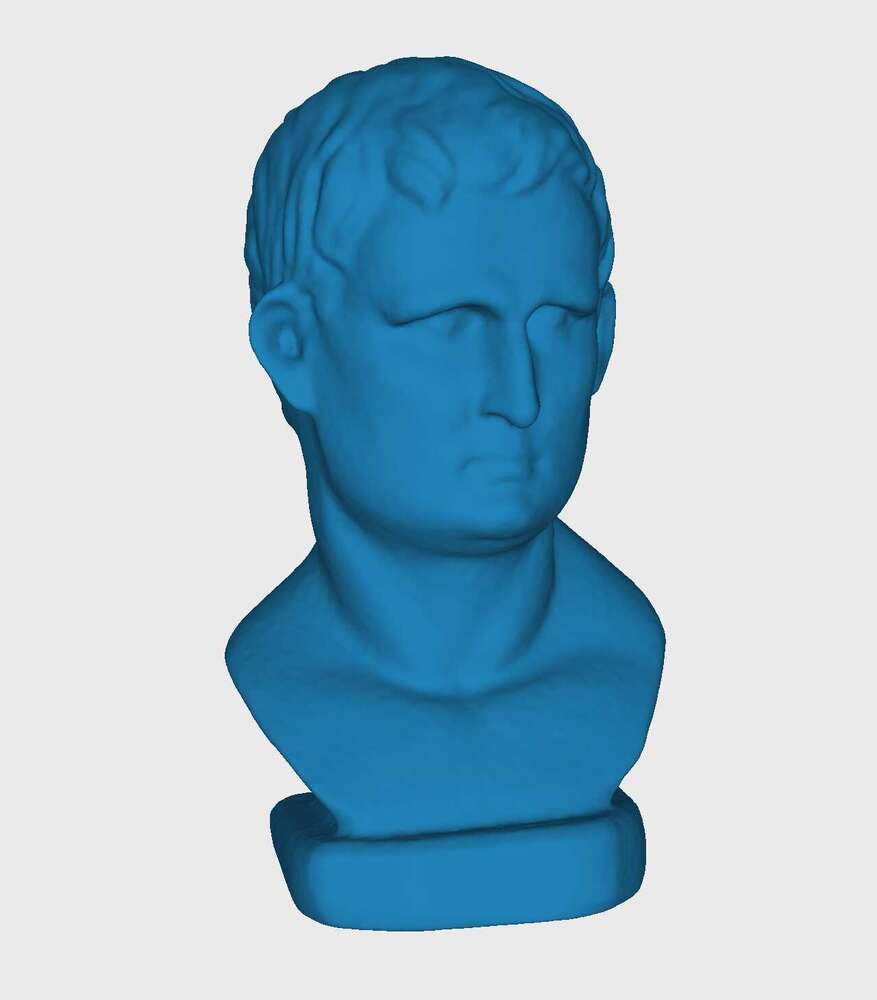 Group Assignment¶
This week we figured out the characteristics and limitations of one FDM 3D printer in out lab by printing various types of testers. During the process, I realized there are differences between different machines. Testing the limitations before using a new machine is needed. Click here to view this week's group assignment.
Individual Assignment¶
Design and 3D print an object¶
To demostrate the advantage of a 3D printer, I designed a fidget cube that is impossible to made by subscractive method. The fidget cube has two sections that connected with a hook, the gap in the middle allows them rotate freely.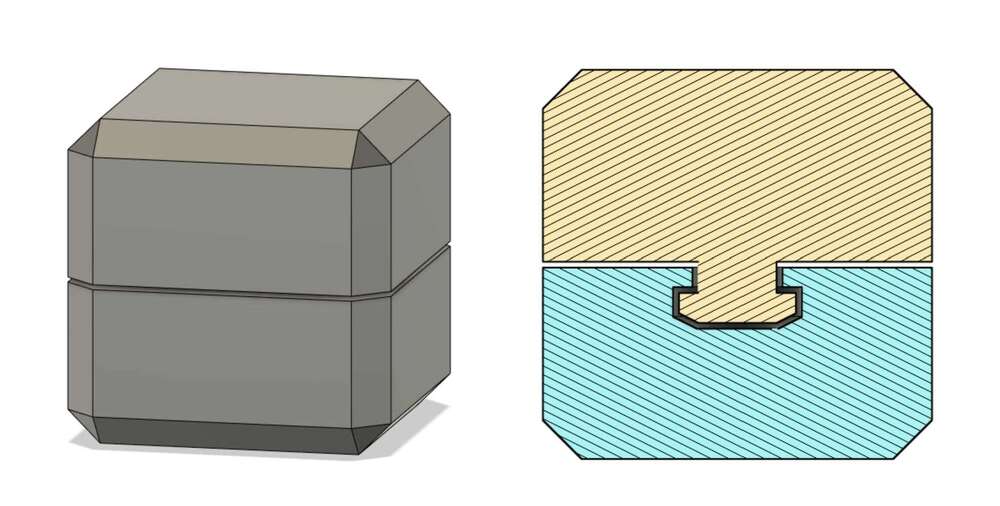 Printing Configurations¶
| Spec | Details |
| --- | --- |
| Model | Flashforge Adventurer 3 |
| Nozzle Size | 0.4mm |
| Print Area | 150x150x150mm |
| Filament Type | PLA |
| Layer Height | 0.12mm |
| Shell Count | 4 |
| Infill | 15% |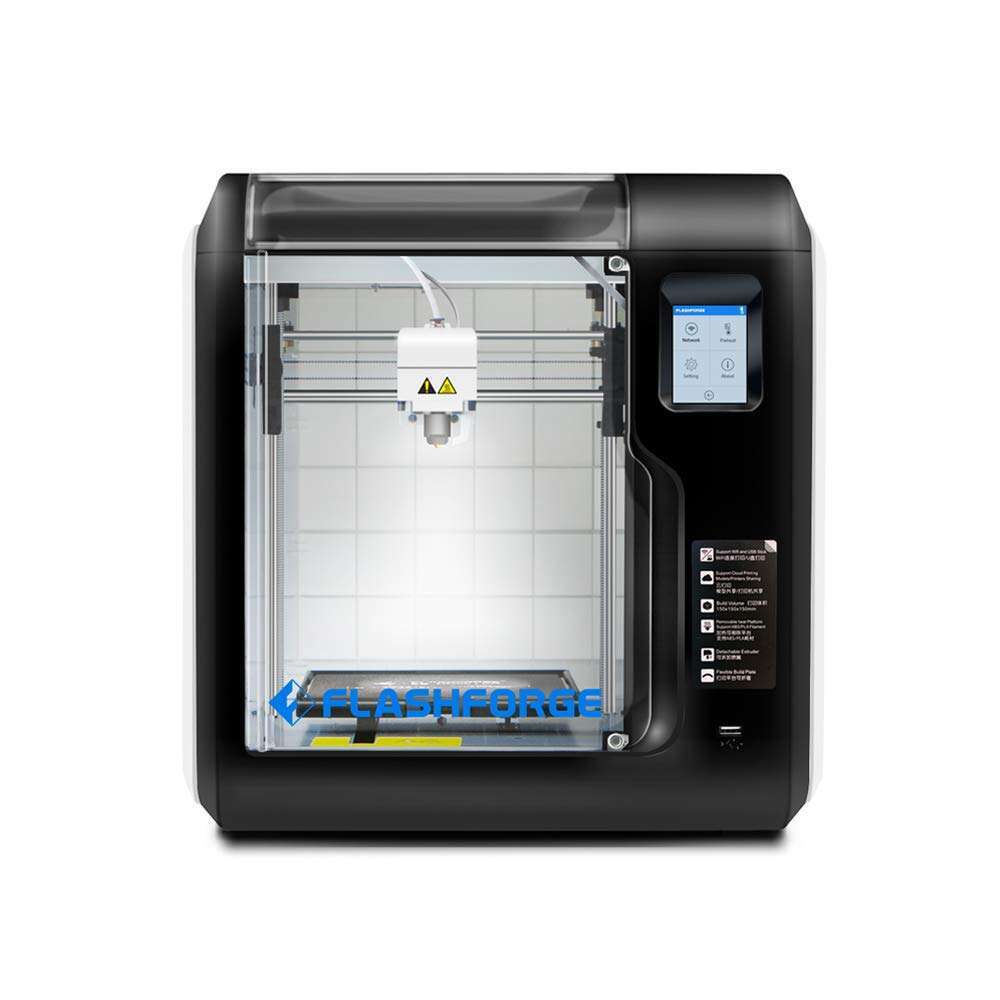 1st Print¶
At my first print, I placed the fidget with the gap oriented horizontally. Because of gravity, the first layer above the gap has melted with the layer below the gap. I was unable to separate two parts.

2nd Print¶
I place the fidget with the gap oriented vertically at my second print. This makes the gap easier to seperate. The surface between the gap was lightly sticked together. I used a cutter to separate them but the middle stick was broken when I tried to twist the fidget. I think it is because the centered stick was thin and weak.

3rd Print¶
I increased the gap from 0.3mm to 0.5mm, I oriented the cube like the 2nd print. The two parts finally not stick together. I could easily turn the fidget.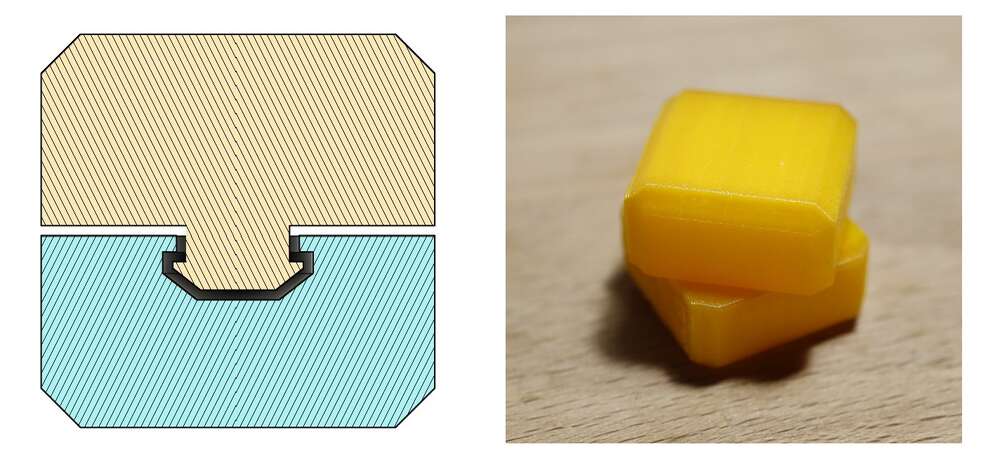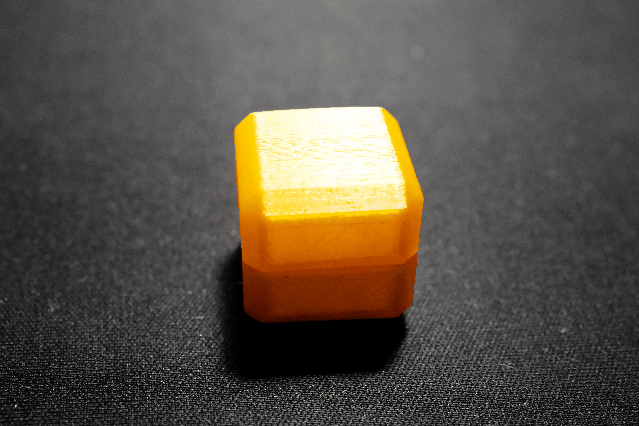 3D Scan an object¶
Scan¶
To scan a object to 3D file, I choose this Revopop2 handy 3D scanner. It could connects to PC, Mac, iPad and smart phones.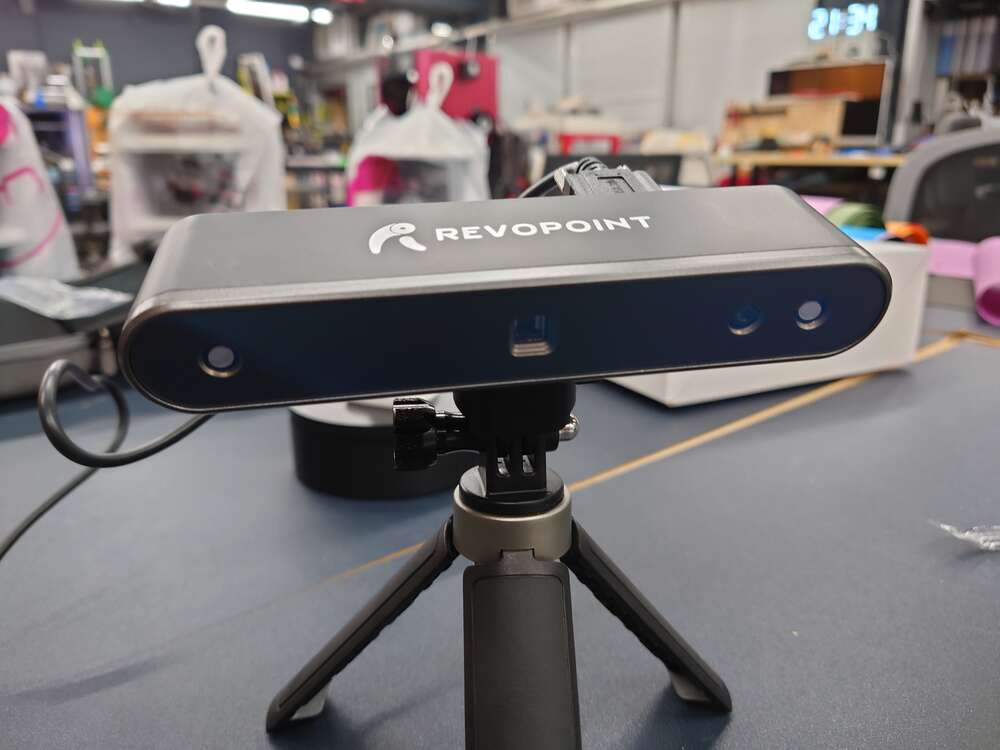 Place the object infront of the scanner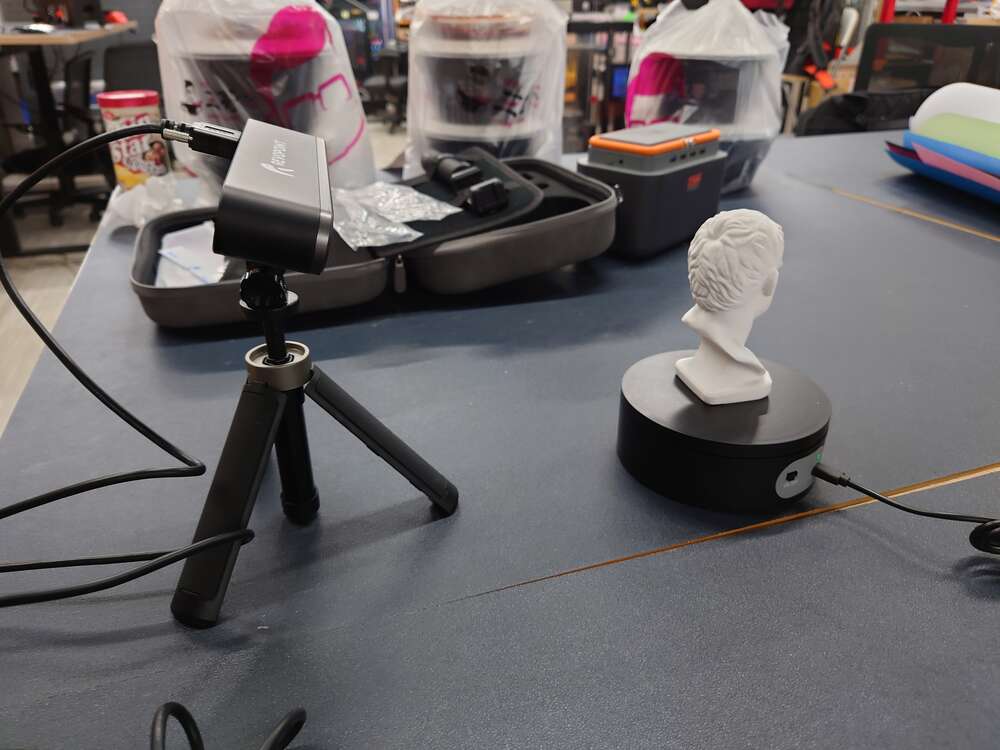 Open the scanning software Revo Scan that comes with the device, adjust the brightness of both the IR and RGB camera to allow the object completely visiable in the preview windows.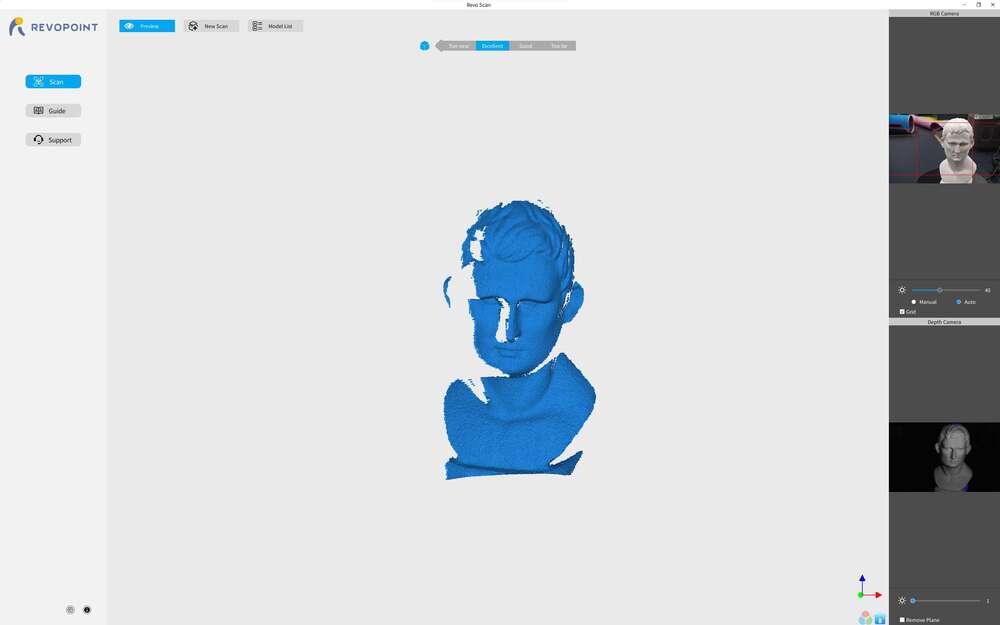 Press New Scan and select the desired accuracy and scan mode, then press "OK" to start scanning.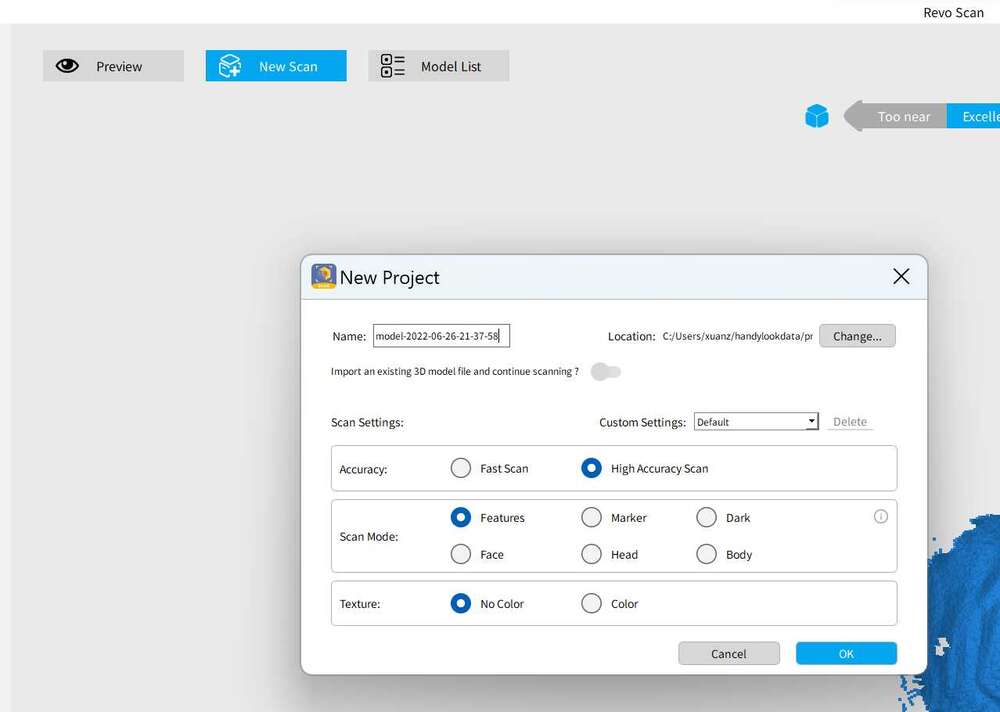 The software will automatically capture and convert the features of model into point clouds.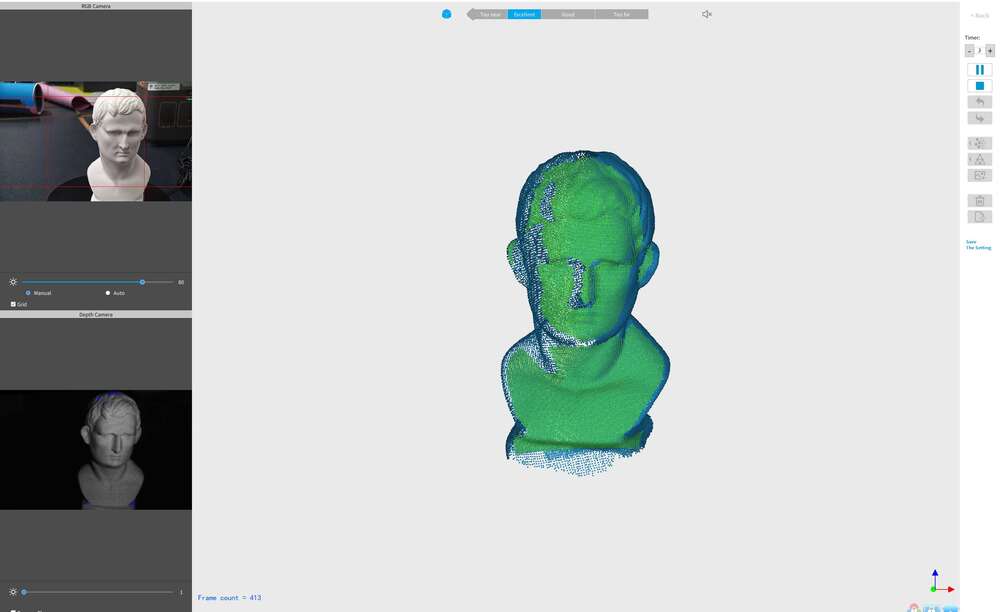 The captured model constructed by point clouds.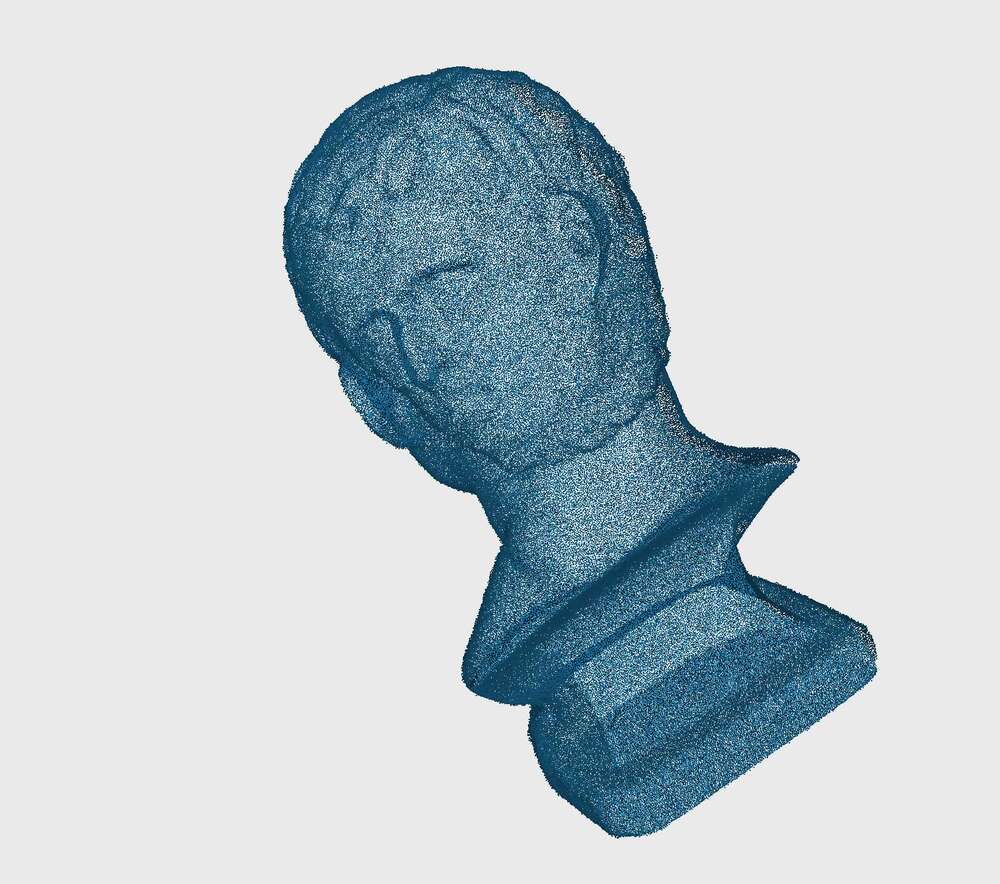 The point clouds can be very easy converted into mesh by clicking a button.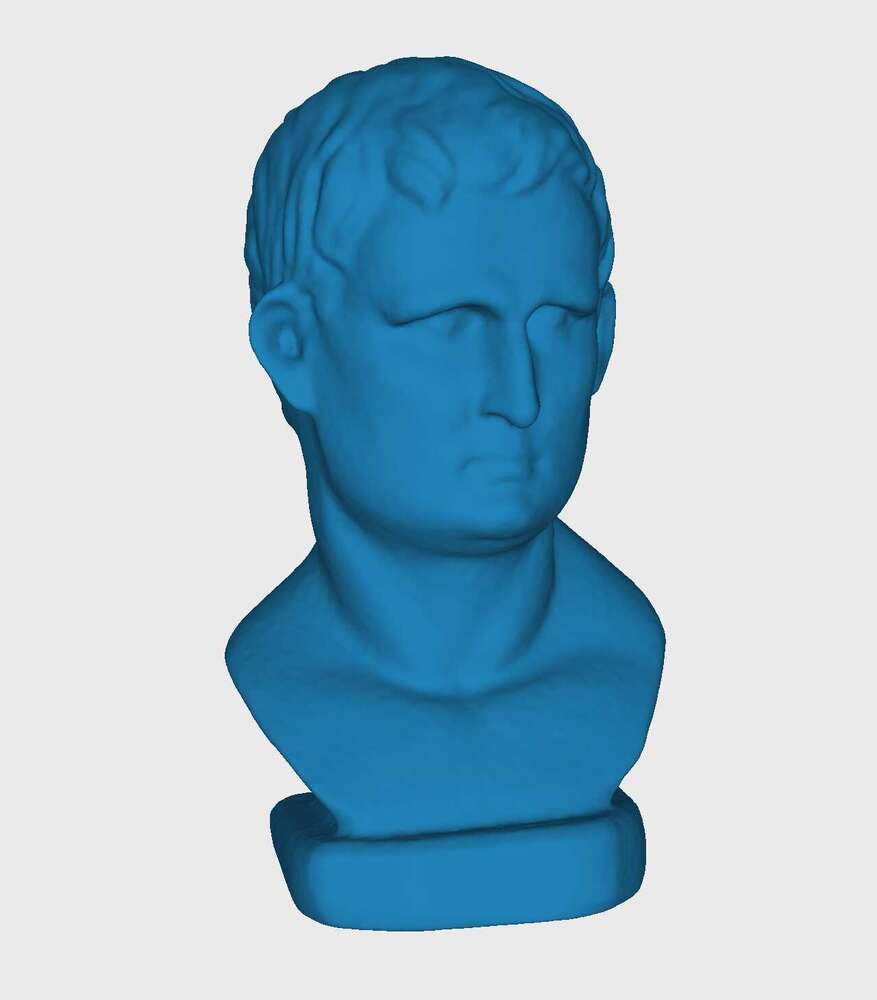 There may have some holes on the model due to incompleted capture, these problem can be fix by restart a new scan or import the resulted file into the other software called Revo Studio, which is designed to fix and modified these files.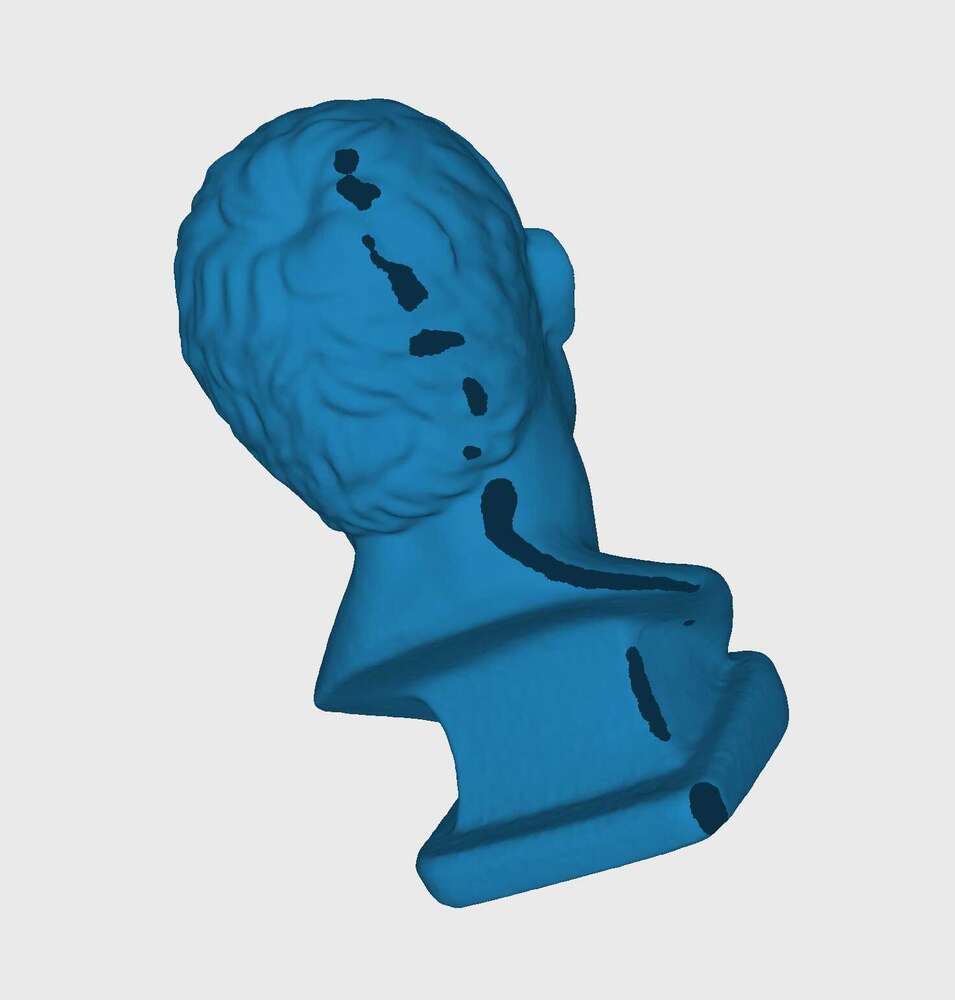 Prepare for printing¶
I need to fix the model before sending it to 3D printing because there are holes on the mesh. It is impossible to print without fixing them.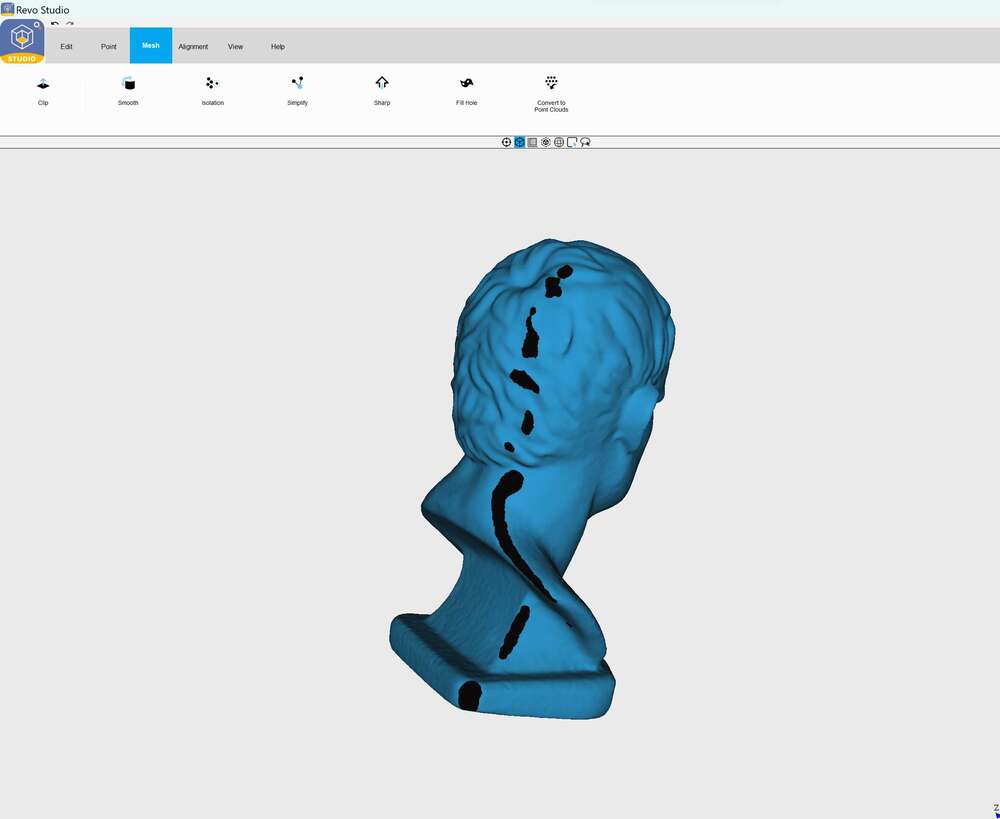 By pressing the "Fill Hole" button on the tool bar, the software will find and fills these holes.
Then I export the file to OBJ file, a widely accepted format.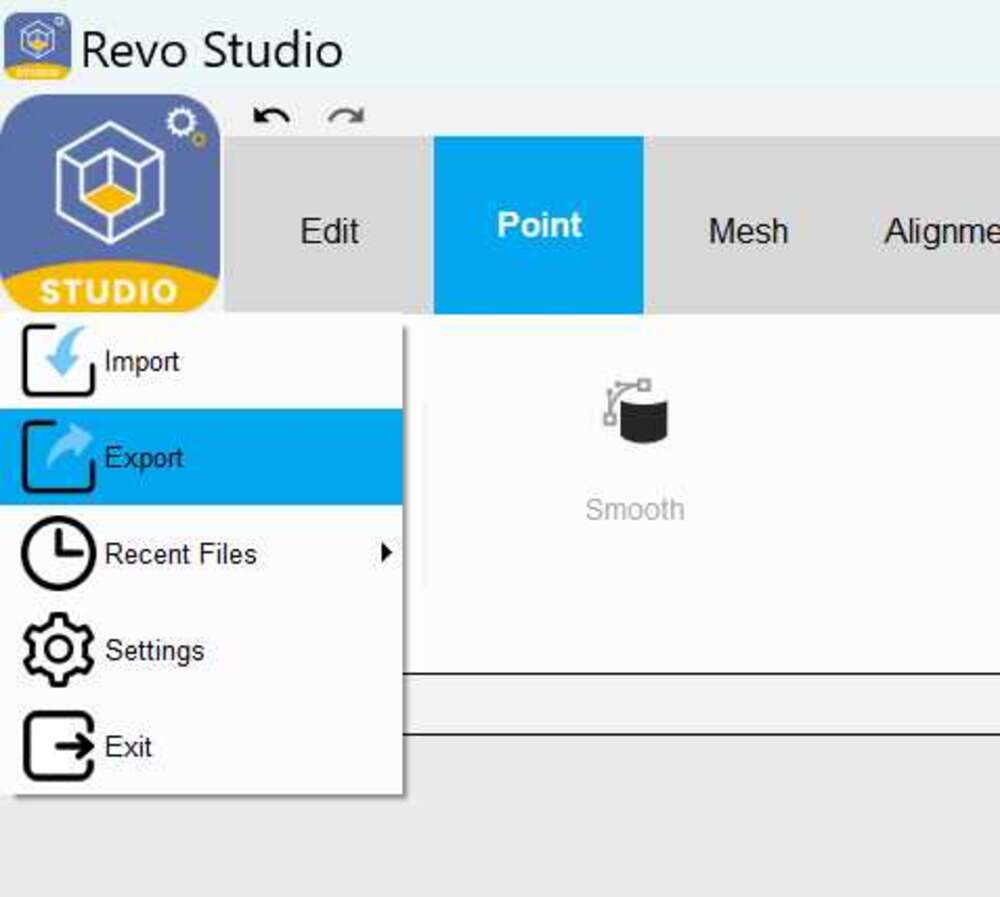 The file was successfully reconized by slicing software and no problem detected.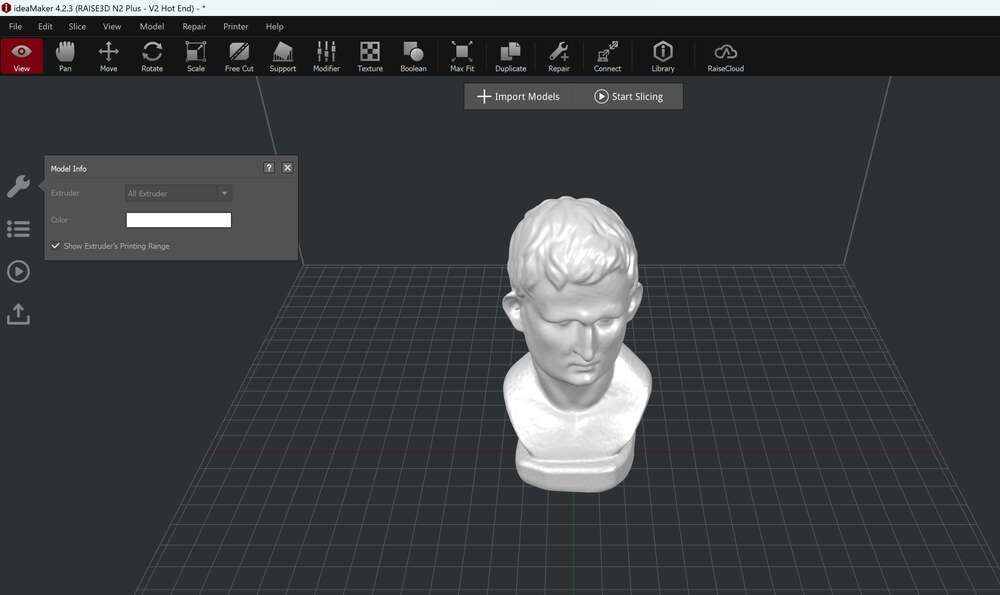 Files¶
---
Last update:
June 29, 2022