0. Principles & Practices¶
---
Initial Description¶
Inspiration¶
I enjoy outdoor sports, alpine skiing mainly. Having myself recorded has been instrumental in improving my technique and documenting specific events/excursions. However, It is not always practical, ideal or possible to have someone film another person. I have therefore decided to design and manufacture a device that could be placed in a remote location from which it would film a moving object.
---
Concept¶
Standalone device that orients a video capture apparatus towards a target by tracking the target's relative position. This device would be used to remotely film objects or individuals in movement and can be useful in documenting outdoor activities with little to no human input.
The device would act as a camera mount. Users would place in a remote location from which the device woule changes in position of a specified object and orient a camera towards that object.
Below is simplified concept model of what I hope to fabricate. The body of the device consists of two elements. One is static
---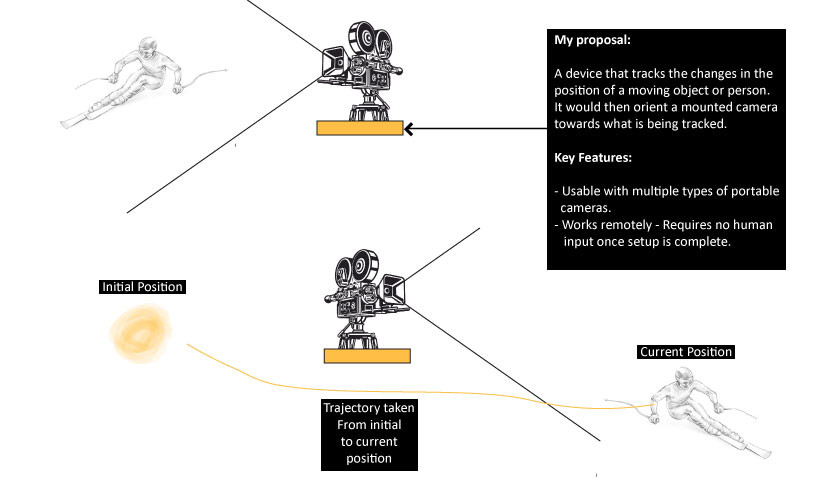 ---
Goals¶
Essential Features - What I aim to achieve during fabacademy
Tracks the relative position of one moving object
Orients a mounted device towards the moving object (Manually or automatically)
Usable with multiple types of cameras.
Extended Features - What I hope to achieve in the future if I were to keep developing the device
Automatically Rotates about 2 axes (Pan, Tilt)
Self Levels - Does not require to be placed on a flat surface.
Tracks at a distance greater than 500 meters
Collaborative project - Allow others to improve parts of the project and develop accessories for specific applications.
Switch between different trackers
---
Concept Render¶
The below render describes how I currently believe the device will look like. Nothing to fancy. Two cylindrical bodies one atop the other. One is static, holding all the electrical components. The other rotates about its center and is the platform on which cameras will be mounted.
---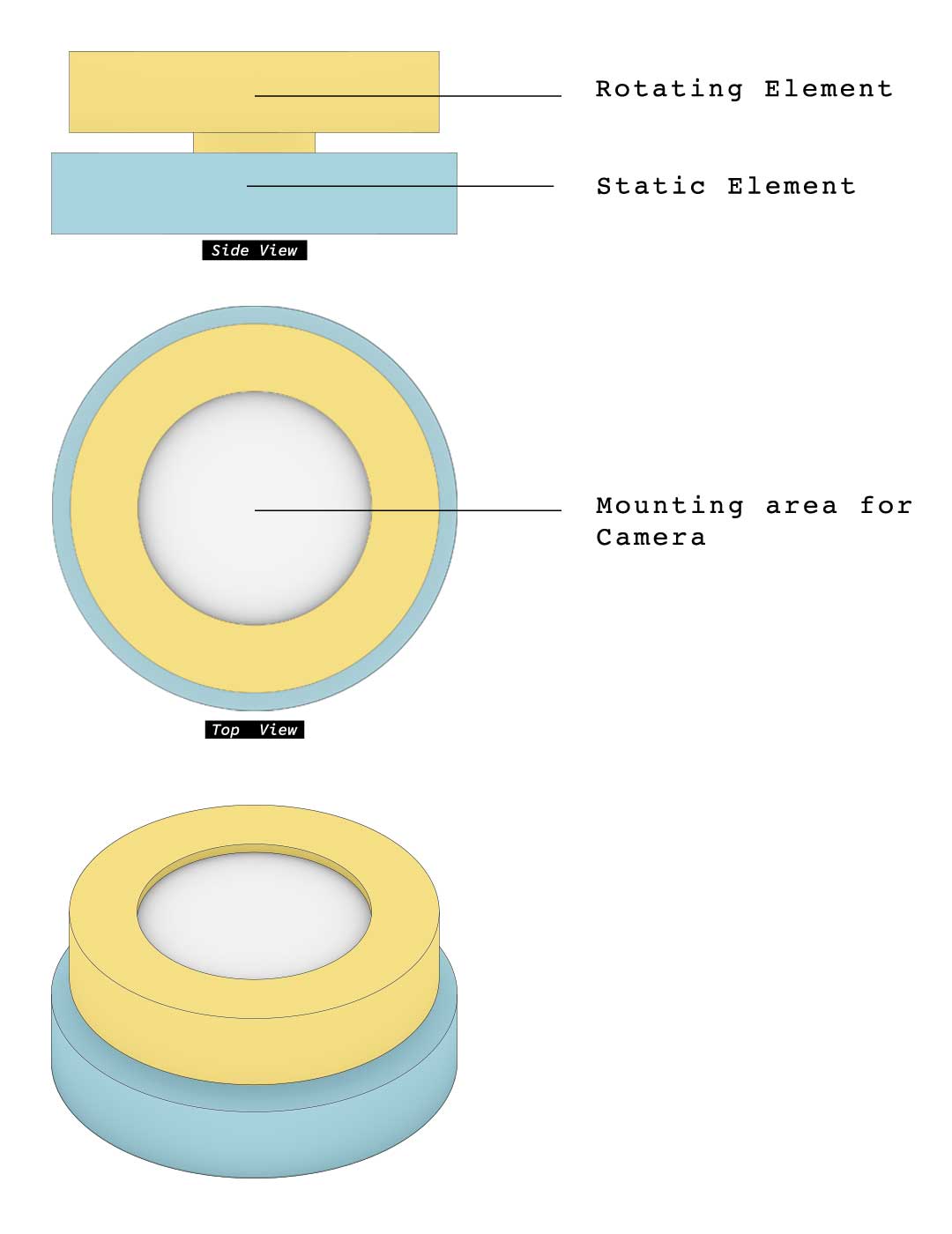 ---
References¶
A variety of products offering many of the targeted features are already available. These range from UAVs to camera mounts with prices starting from $300.00. Links to some of these can be found below.
| Similar Products | Description | Price |
| --- | --- | --- |
| Pixio/Pixem | Considered the best in class of Auto tracking devices | $800.00 |
| Pivo | Proprietary tracking software installed on smartphone | $134.00 |
| Soloshot | Outdoors only - can from up to 600 meters | $899.00 |
---
Last update:
June 16, 2021