Interface and Application Programming¶
This week, our group - Darren, Terry, and me (Jason) try to compare as many tool options as pobbible.
Group assignment
[✓] Compare as many tool options as pobbible
[✓] Document our work
The Document by Jason Leung
---
Research¶
▼ This is an interesting diagram to help us understand what programming language we should use to develop project…
http://carlcheo.com/wp-content/uploads/2014/12/which-programming-language-should-i-learn-first-pdf.pdf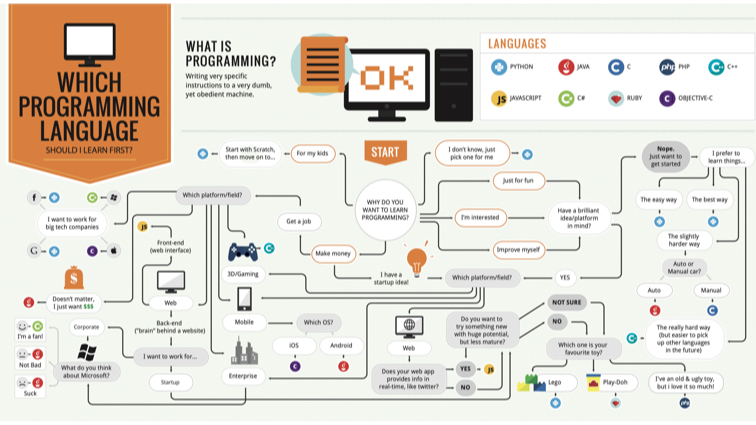 ▼ Research popular programming languages.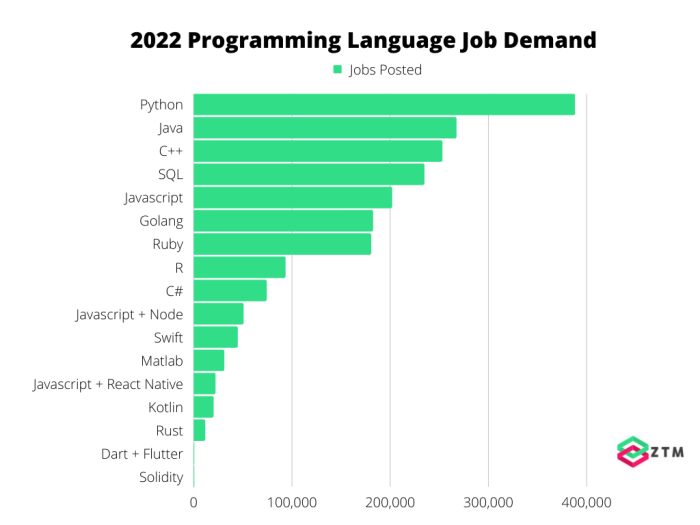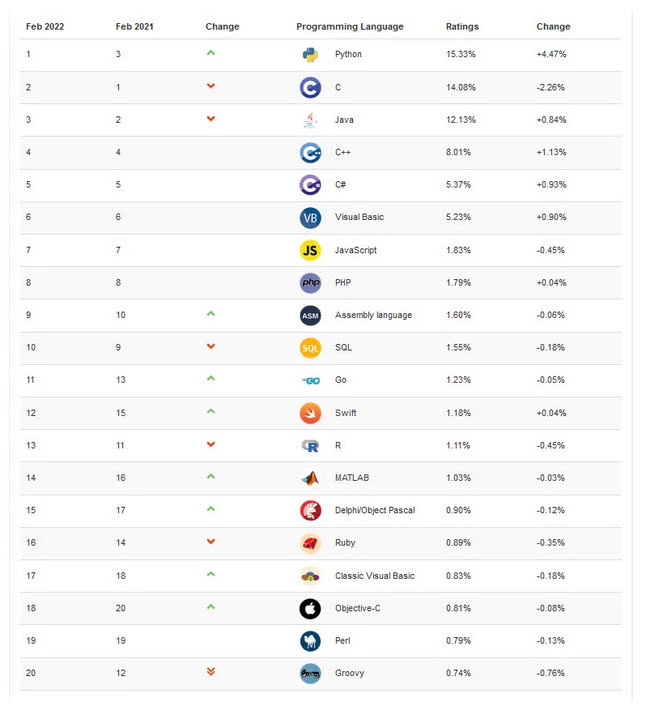 ---
Features¶
█ Python
Python is a literal, object-oriented, powerful language.
Python's design philosophy emphasizes code readability and concise syntax, trying to make the structure of the program clear.
Advantage
Easy to write, suitable for beginners to write, very intuitive
Powerful, many libraries can be easily used
Cross-platform
easy to expand
Wide range of applications, including machine learning, data analysis, crawler, etc.
Shortcoming
Slow, because it is a high-level language, the underlying processing cannot be changed by itself
Mandatory indentation, be sure to use 4 blank keys to indent, otherwise it will compile errors
█ C
The C language is a long-established language that is also very versatile and can be used on all platforms.
C can be compiled in a very simple way, making it fast, small, and easy to use on hardware.
Advantage
Simple and compact, flexible and convenient
Rich data types
Use across platforms
Allows direct access to physical addresses to operate on hardware
Shortcoming
When the program is wrongly written, it is not easy to debug
There is no official large-scale function library, you have to download someone else's or write it yourself
█ JAVA
Java is an excellent language. Its biggest feature is that it is cross-platform. Regardless of Mac, Windows, or Linux, the code length is the same.
Java developers are very familiar with C++, so the shortcomings of C++ are improved, but the structure is still very similar, so people who are familiar with C++ will learn it very easily.
Advantage
Cross-platform, high compatibility
Can do a variety of applications, such as front-end and back-end web pages, GUI development, etc.
High security
Shortcoming
In order to improve the convenience of C++, the execution speed of Java is slow
Stop updating the free version
---
Considerations¶
When we consider which programming language to use, the following are the main points of our consideration:
Humanized and easy to understand language
A large library of different functions and compatibilities is available
Widespread language and IDE, easy access to teaching and support
---