17. Wildcard week¶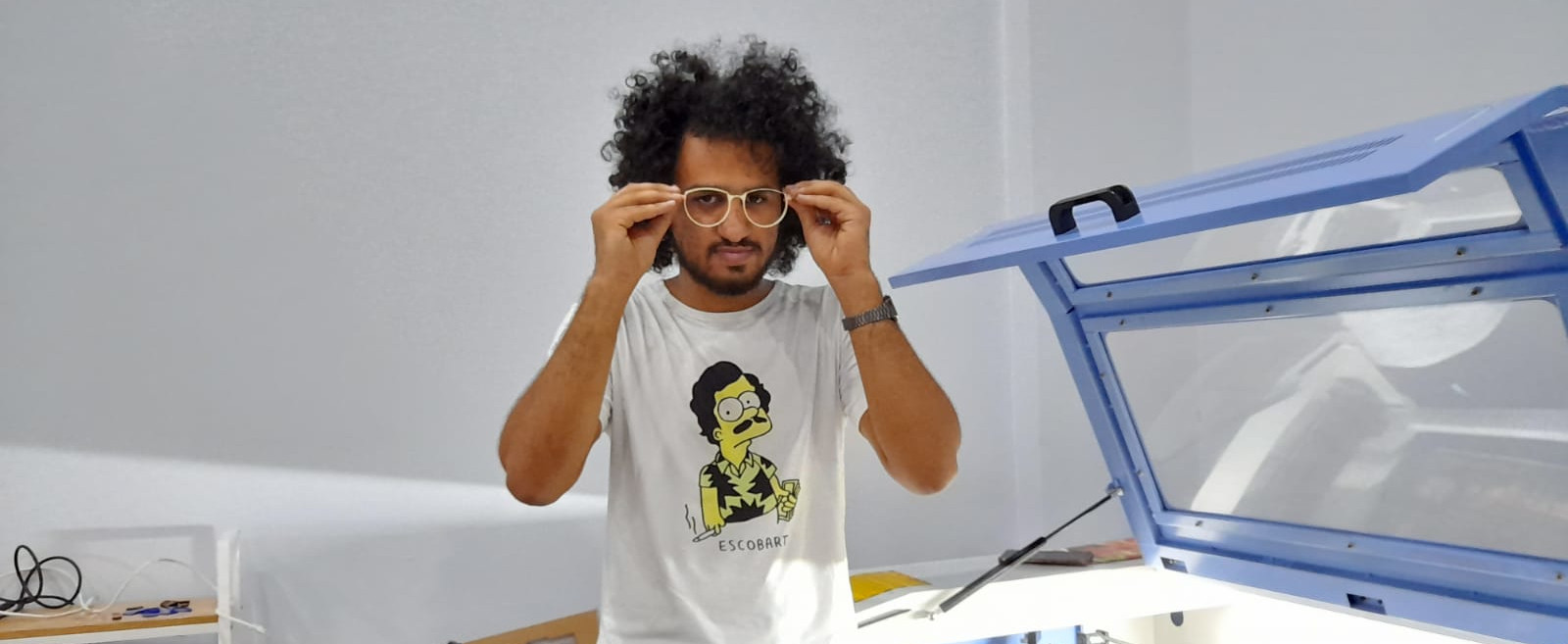 it was hard to choses something different to do and there is to many thing in my mind at last thing. In this week I deicide to try bend the acrylic using laser machine :
Experiment¶
So I start doing experiment and trying too many different speed, power and passes.
befor the research¶
first I try to make the reduce the power and increase the speed and the pass, but this didn't work and it cut the acrylic. the power and the speed :

second try I reduce the power and speed and increase the passes but even this didn't work: the power and the speed :

then I try to cover more area but still didn't work the power and the speed :
After the research¶
The problem was to find the right Hight, so what I did was are changing the height and power and make the passes and the speed fixed.
when the height was 6 cm the acrylic wasn't getting ant heat or material remove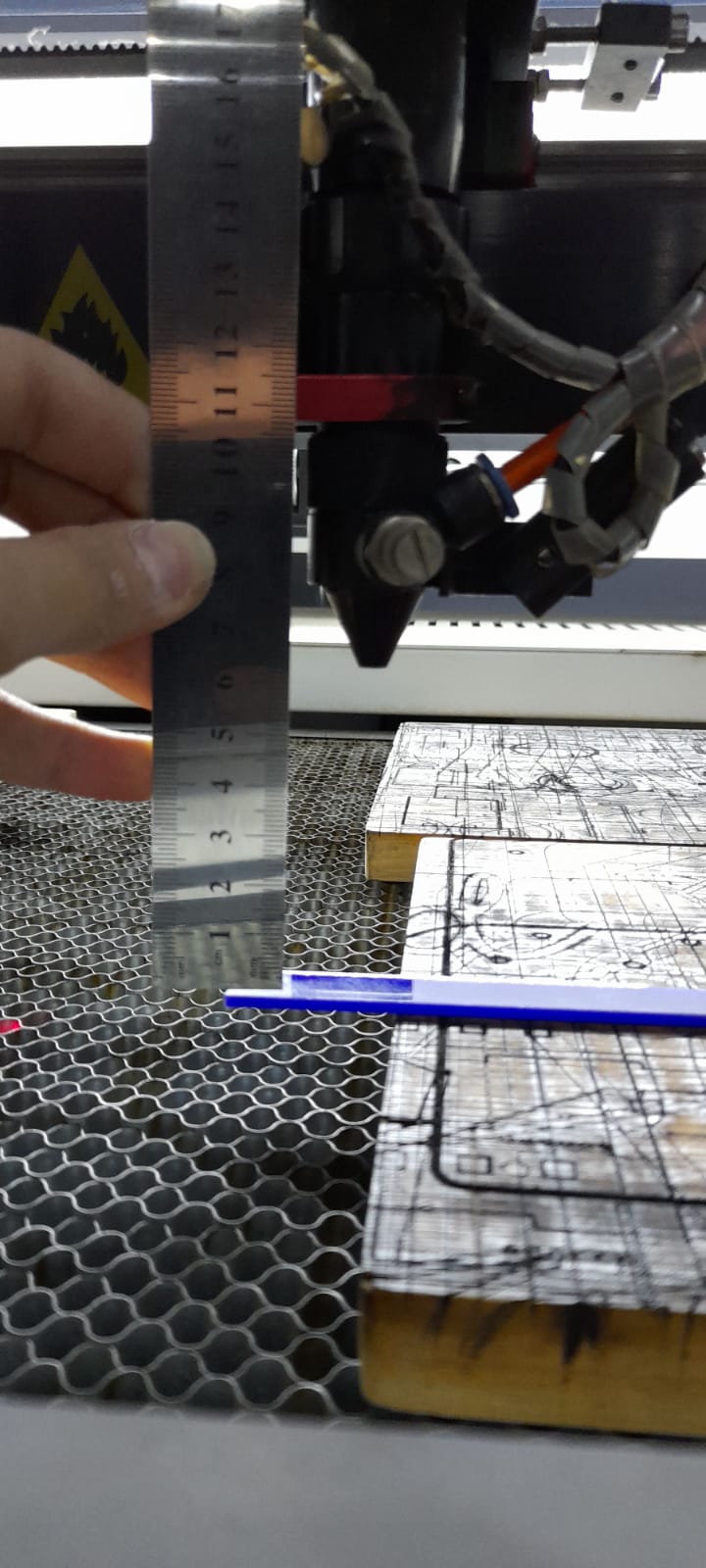 and when it reach to 5 cm the acrylic was getting a little of heat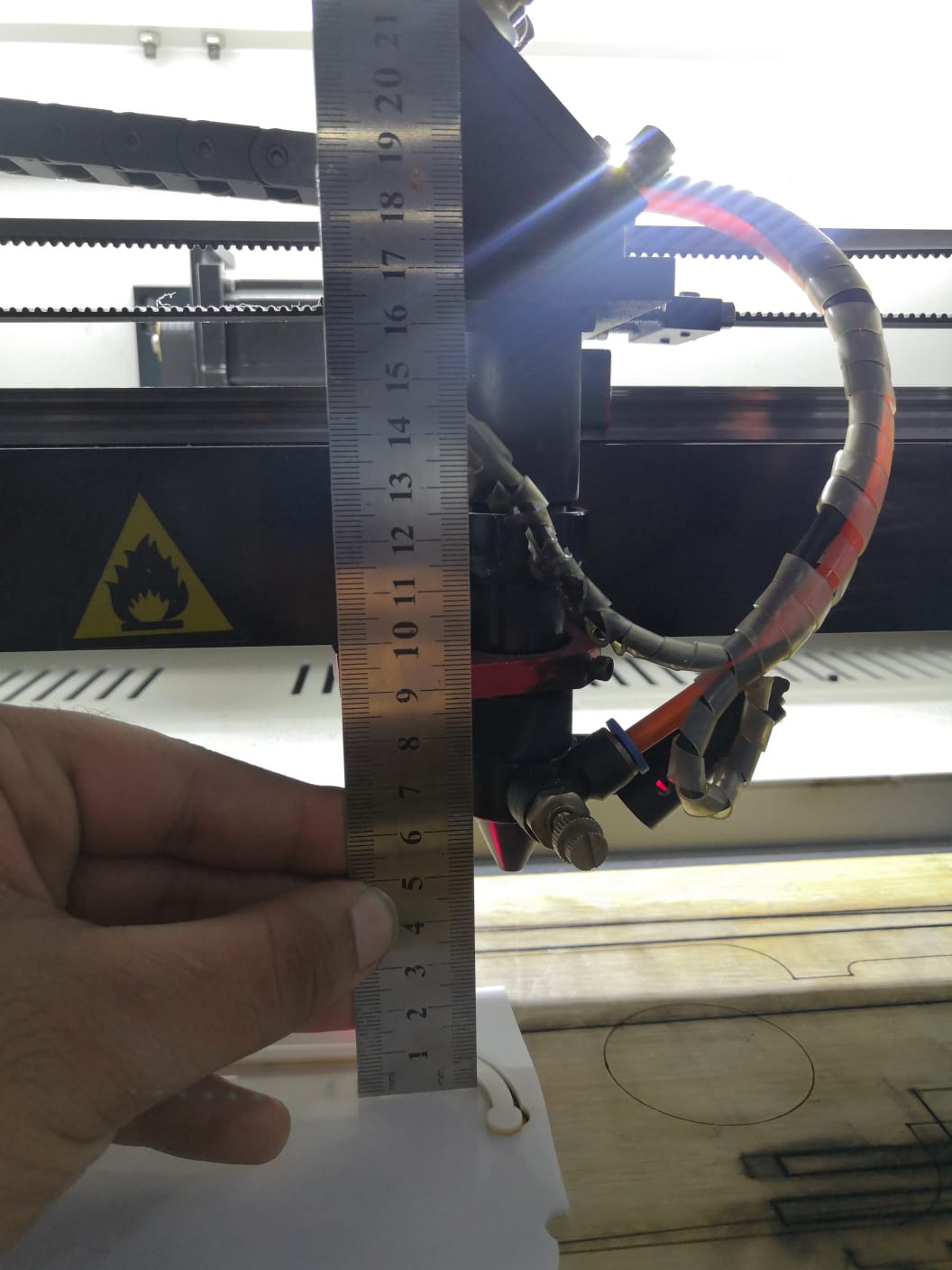 but when it reach 4.5 the acrylic getting heat and material removed in shape V and that help me beaned the acrylic.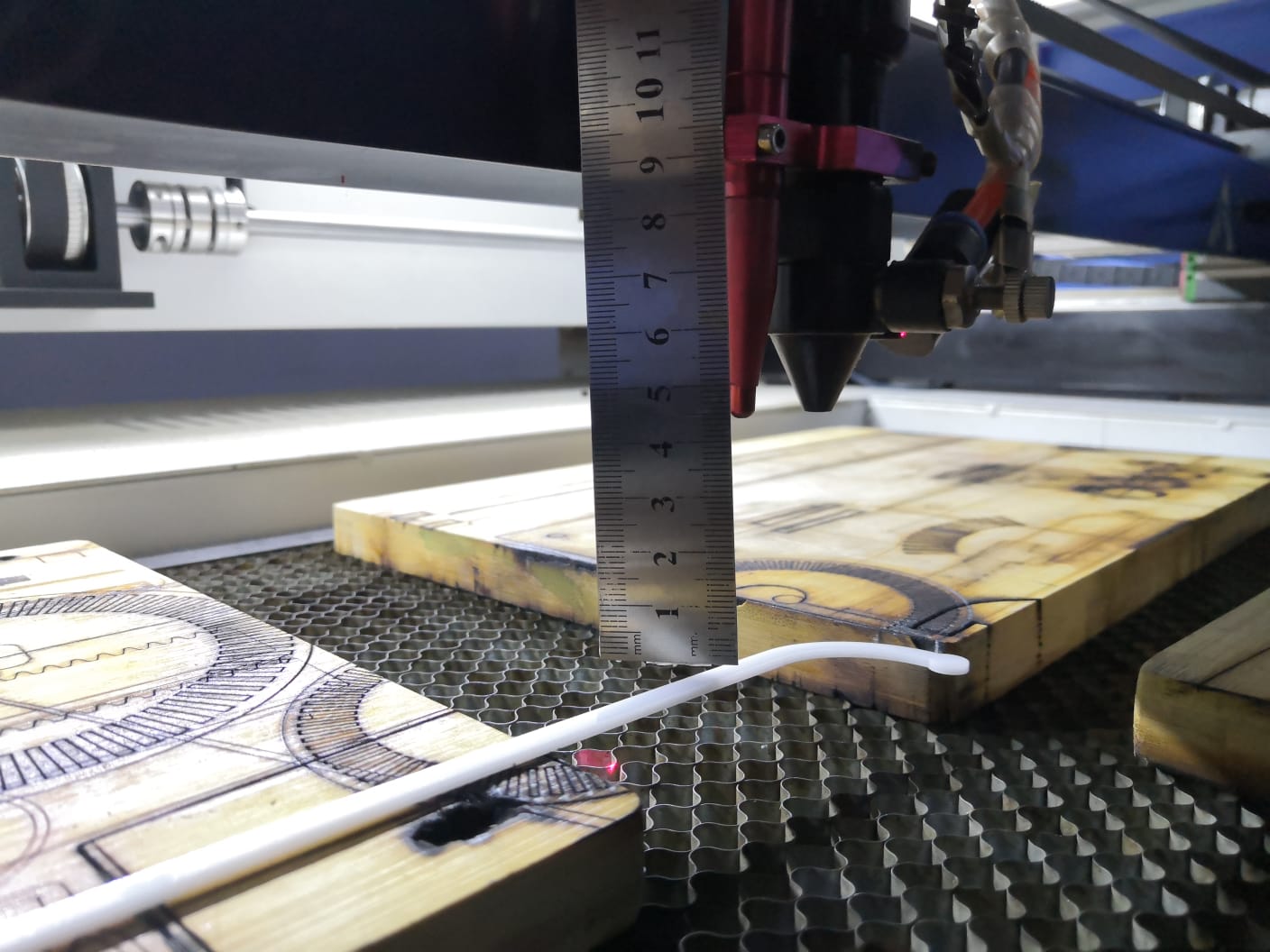 Research¶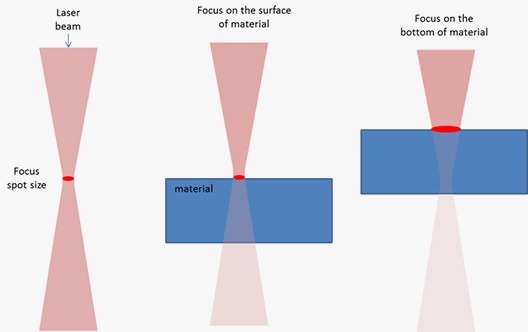 in the research I find that I go farther from the Focus spot the laser will cover more space so that will help me to cover more space by heat so it.
Machine sitting¶
this is the best machine sitting that I fined so far :
| parameter | value |
| --- | --- |
| material | 2mm acrylic |
| height from laser beam to material | 4.5cm |
| power | 40 |
| speed | 600 |
| number of repeat | 17 |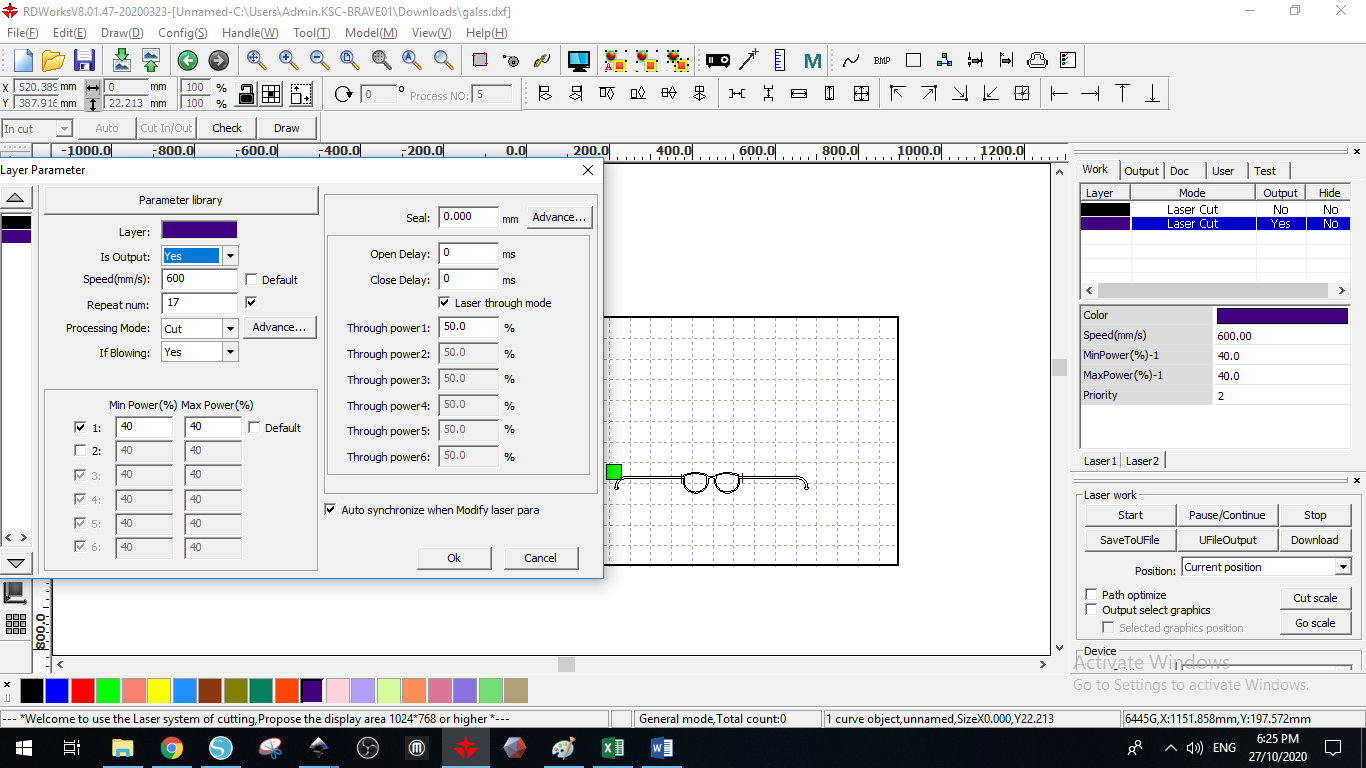 Design¶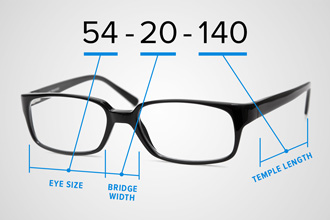 I take a stander glasses frame size so I can get it batter design that I wear.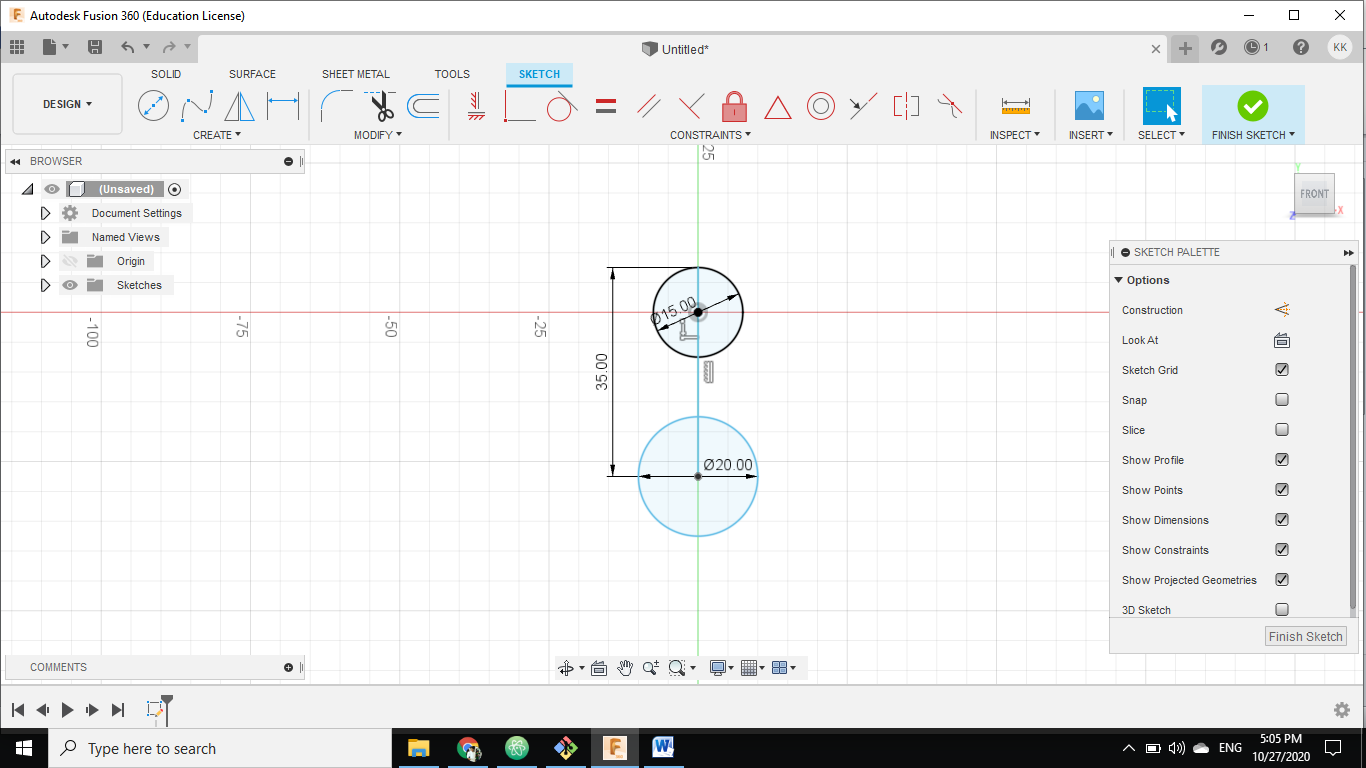 first thing I did is two circle in top of each other for nose so I can make the glasses bridge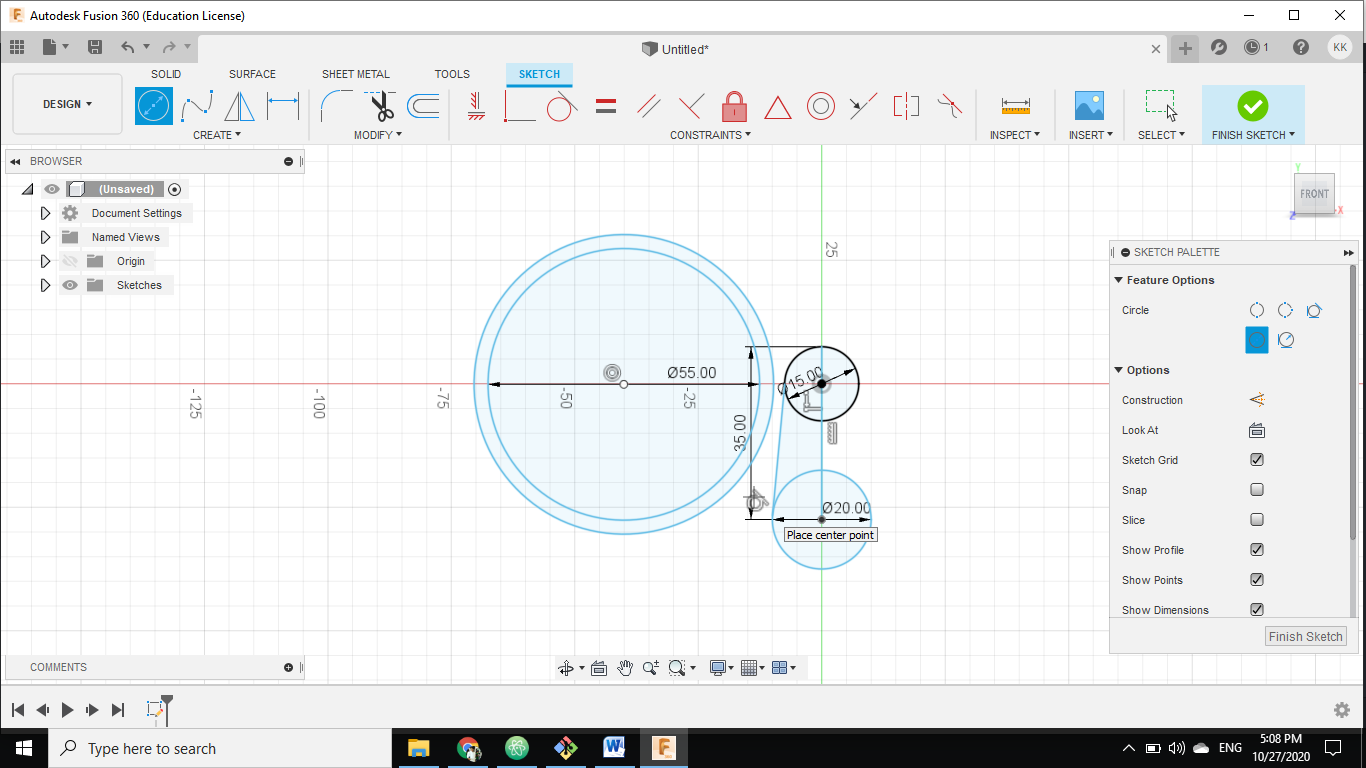 then I make two circle for the eye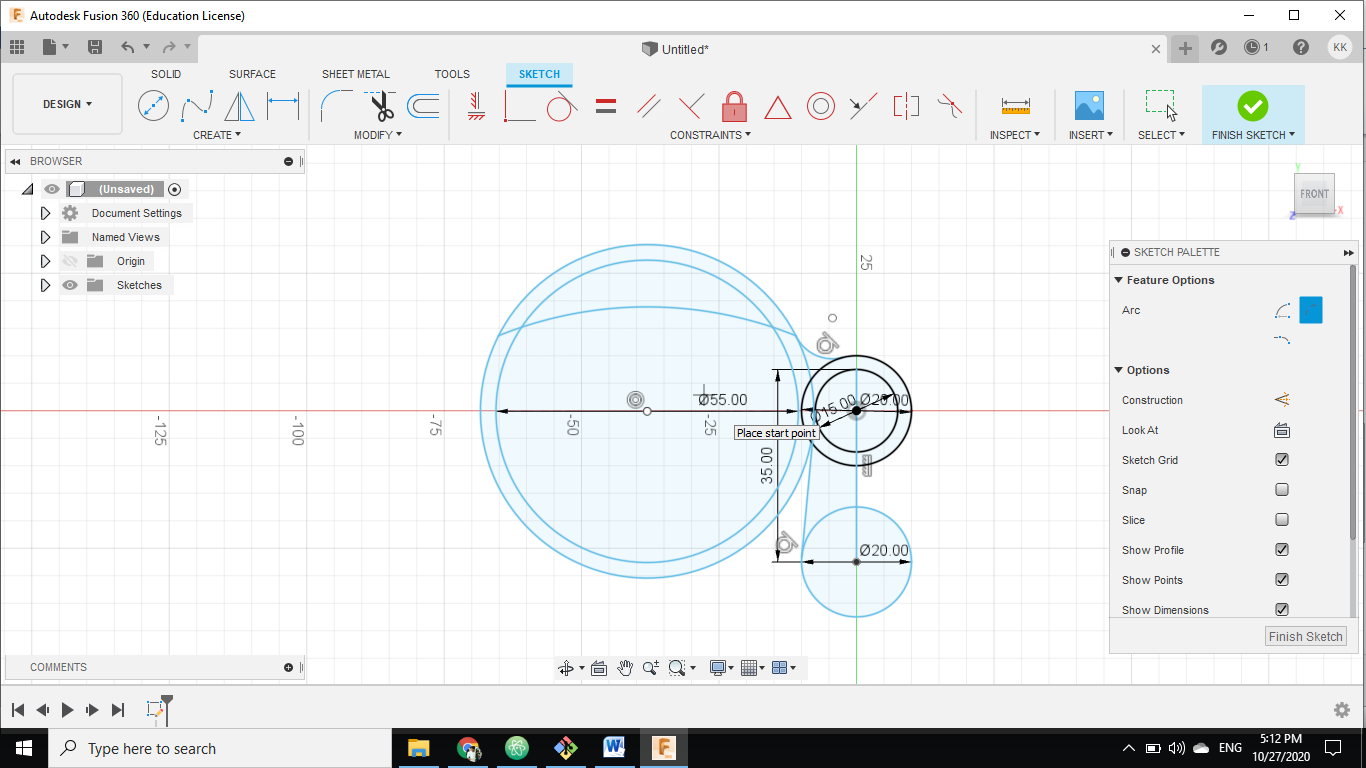 next I used the arc tool to make the glasses frame looks better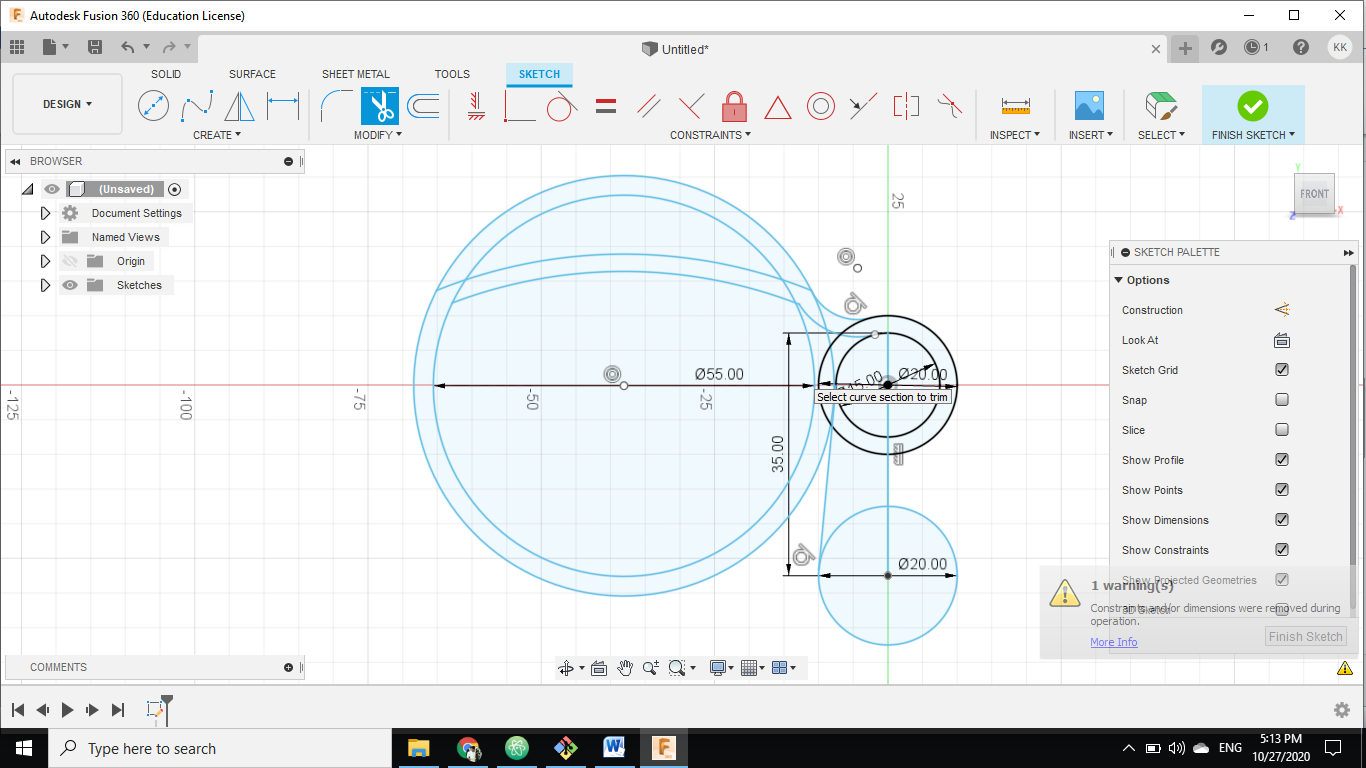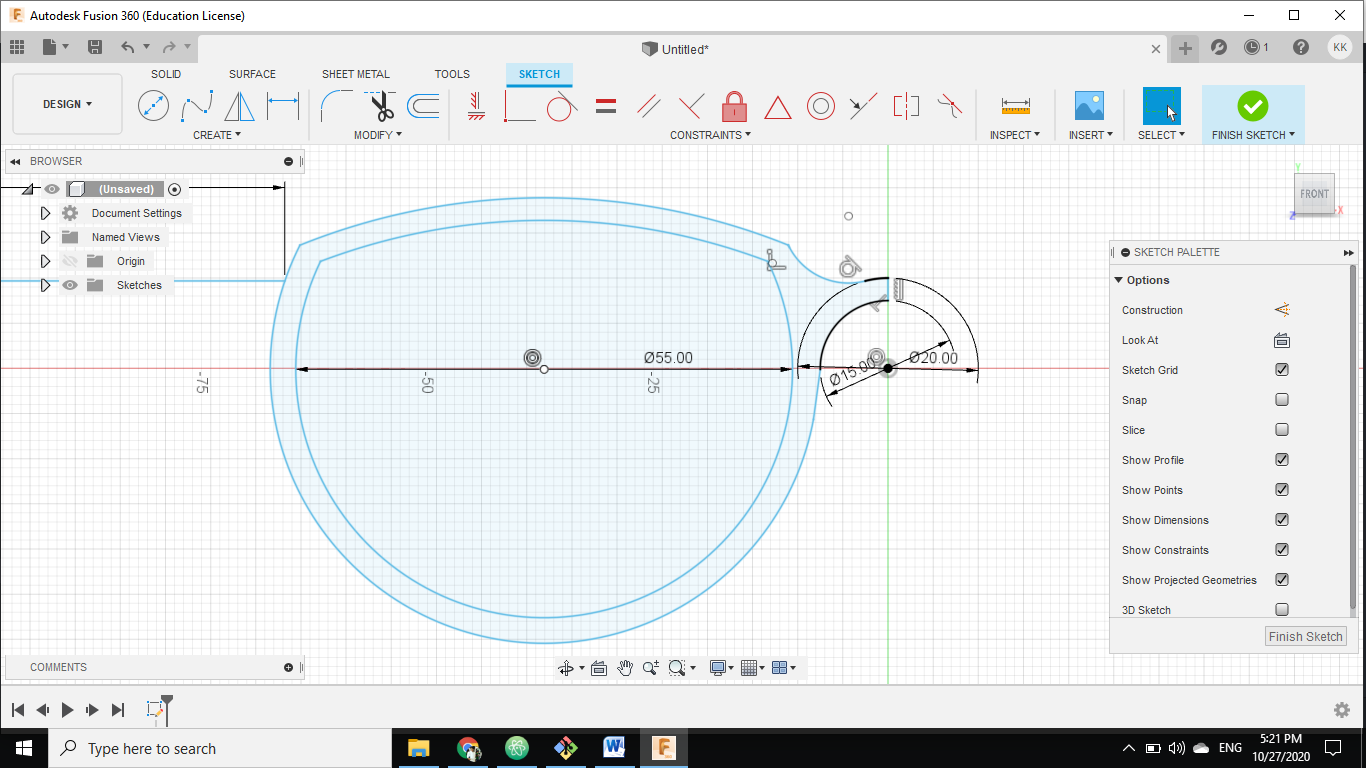 After that I trim the extra lines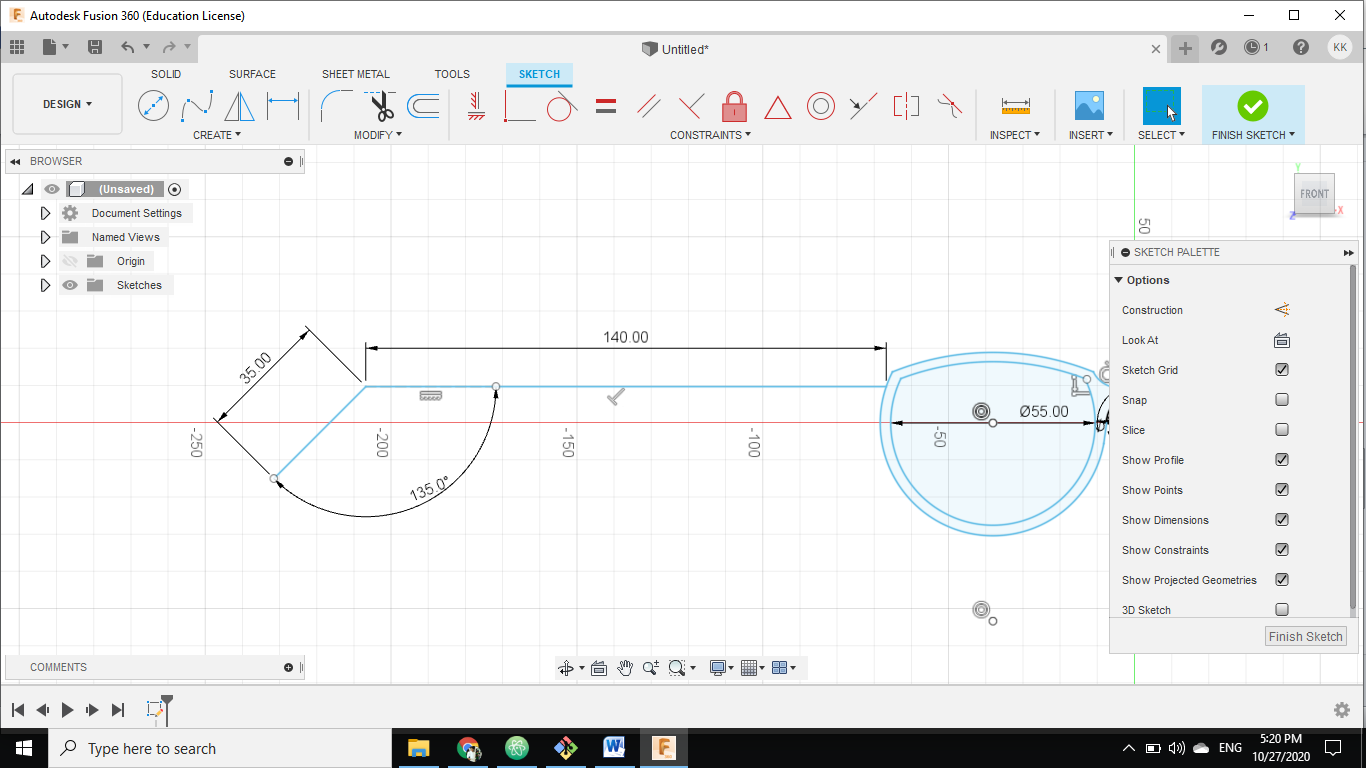 then I make the temple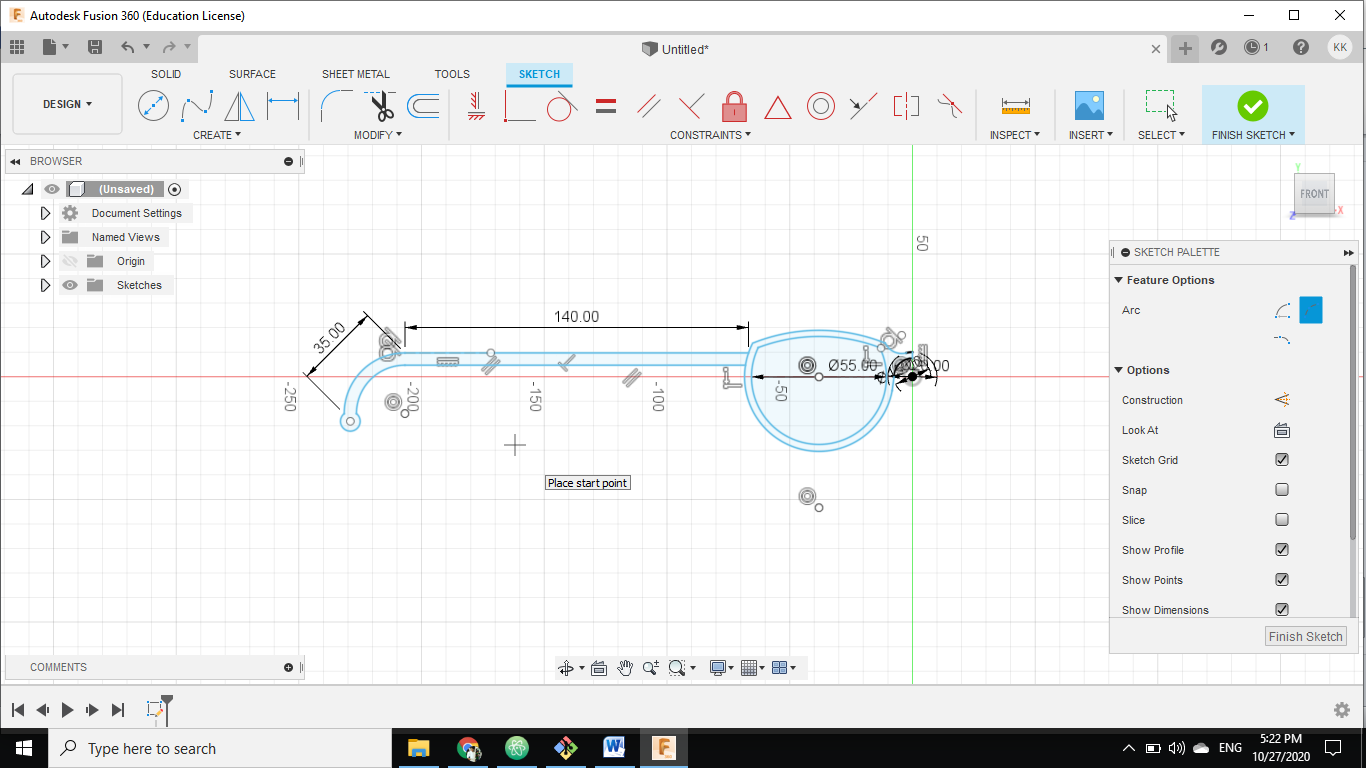 I make carve at the end for the ear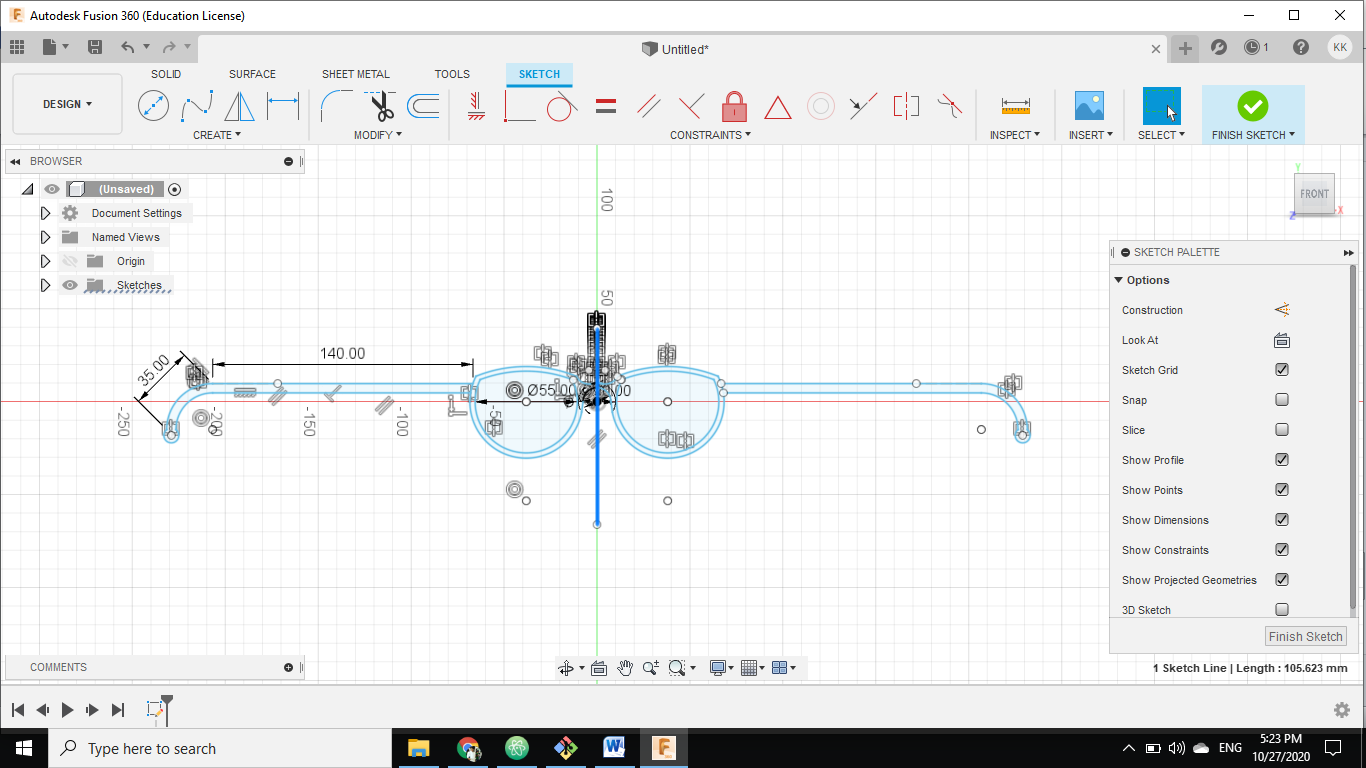 than I put line in the middle for making mirror about it .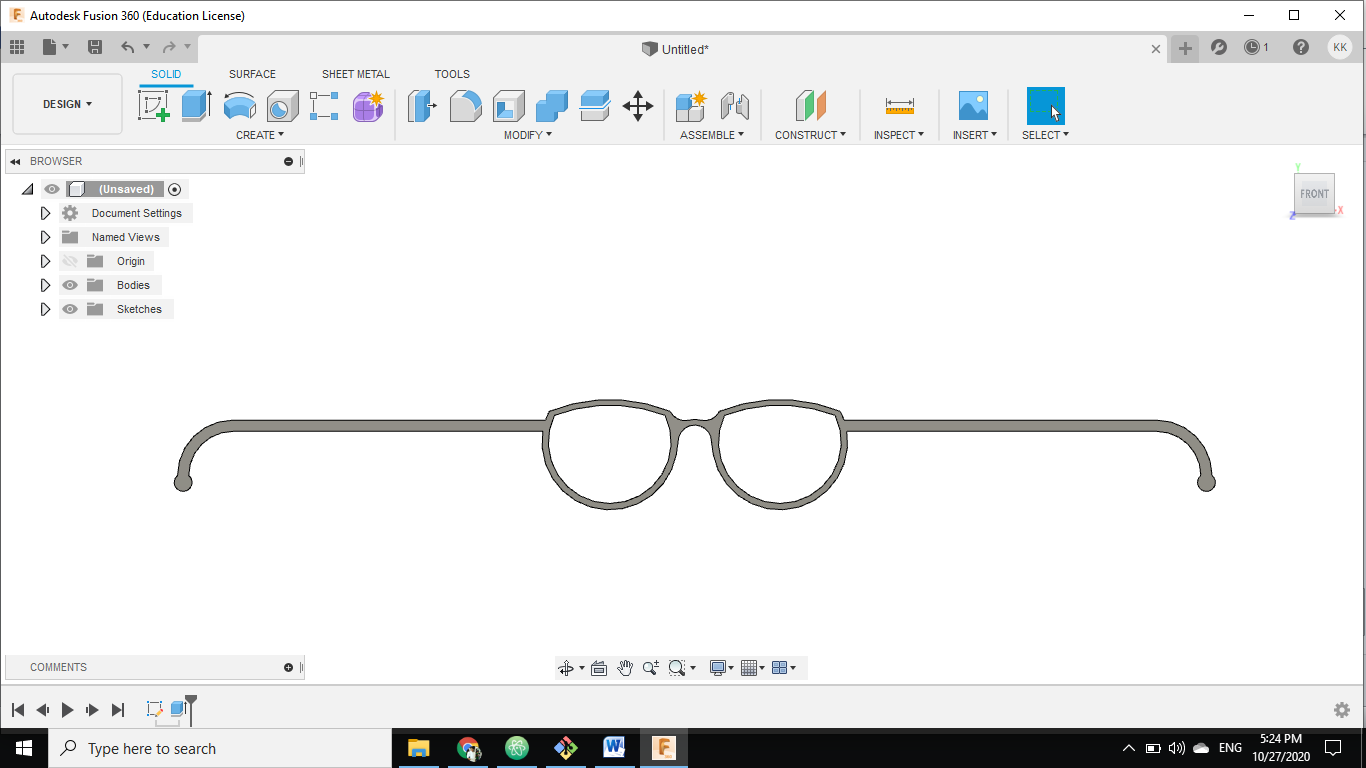 then I extrude for 1 mm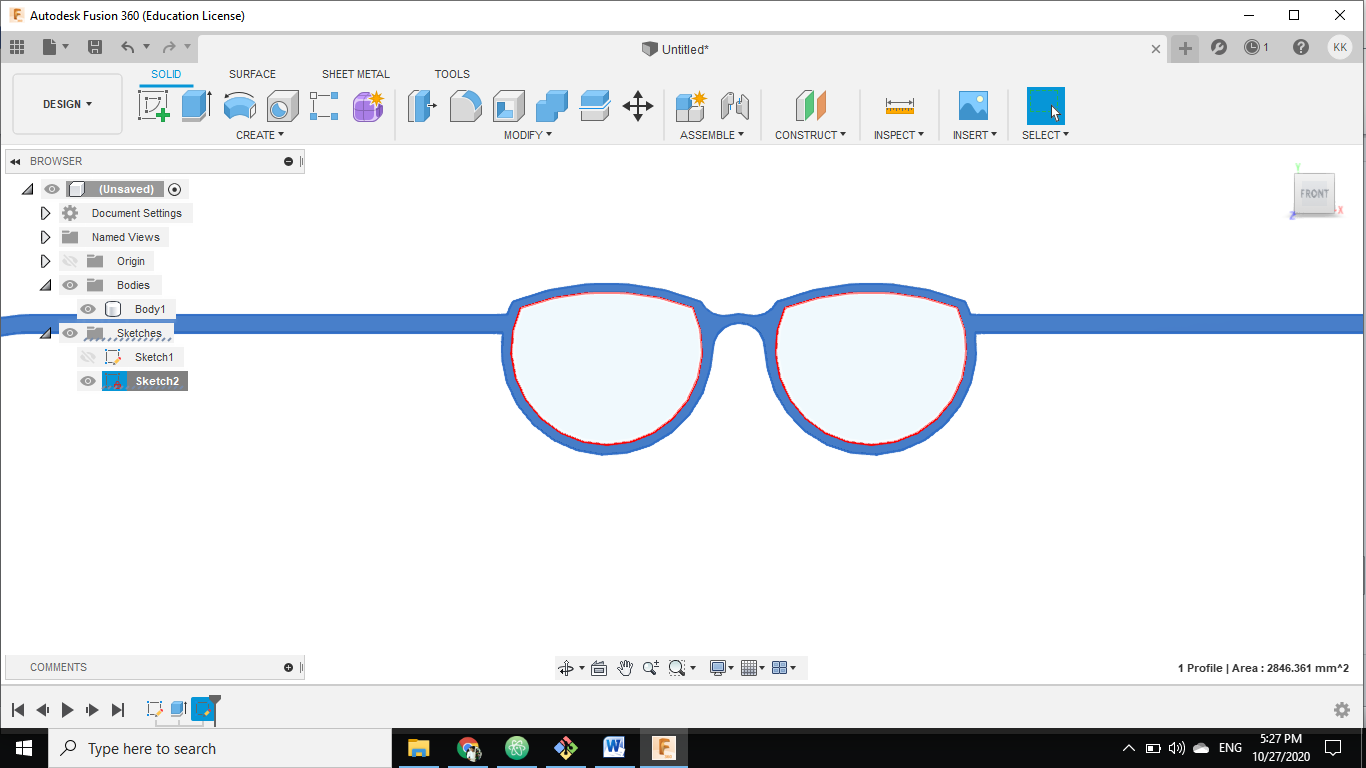 then I select the front surface and I make sketch over it, So I can get the DXF file by right on the surface and save as DXf
bending the acrylic :¶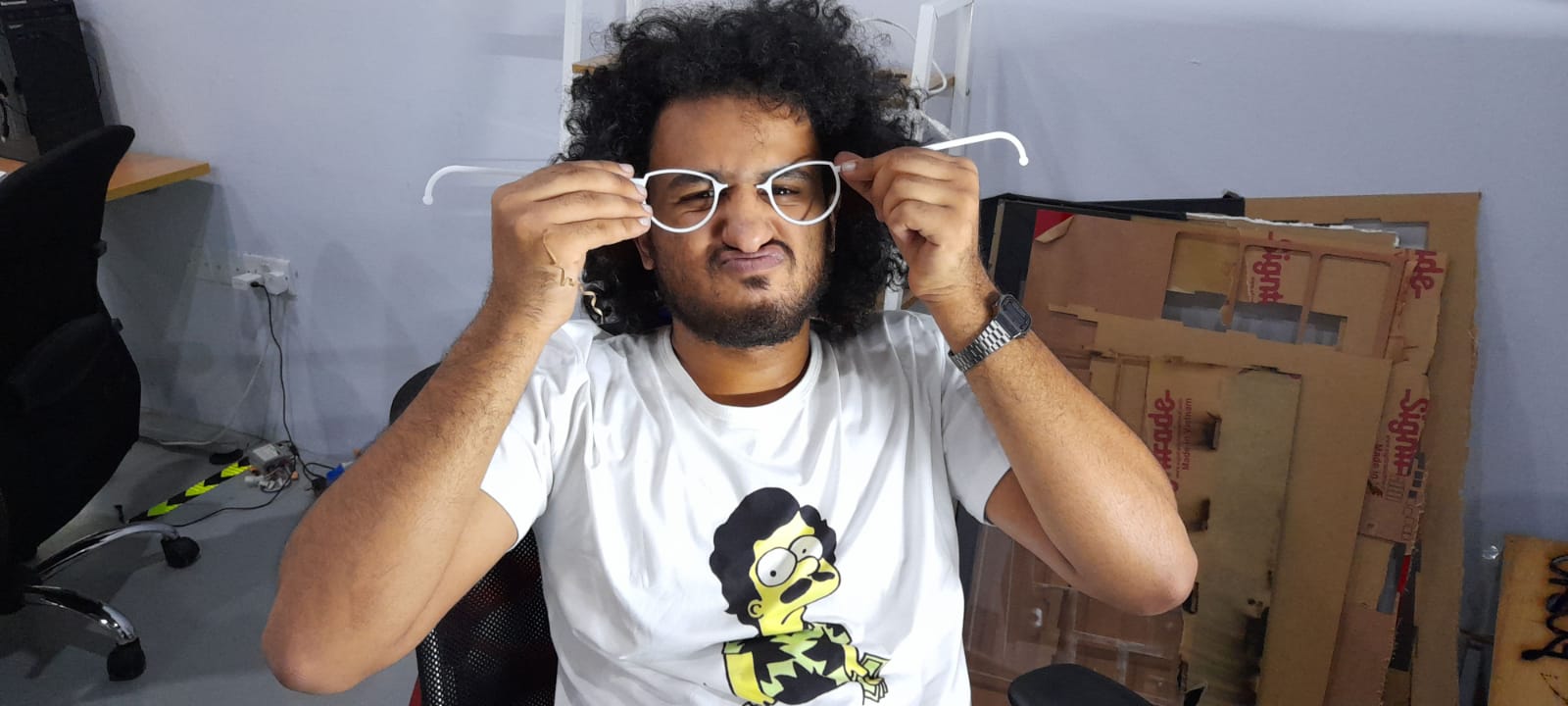 first one I try to make brock because I press to hard on it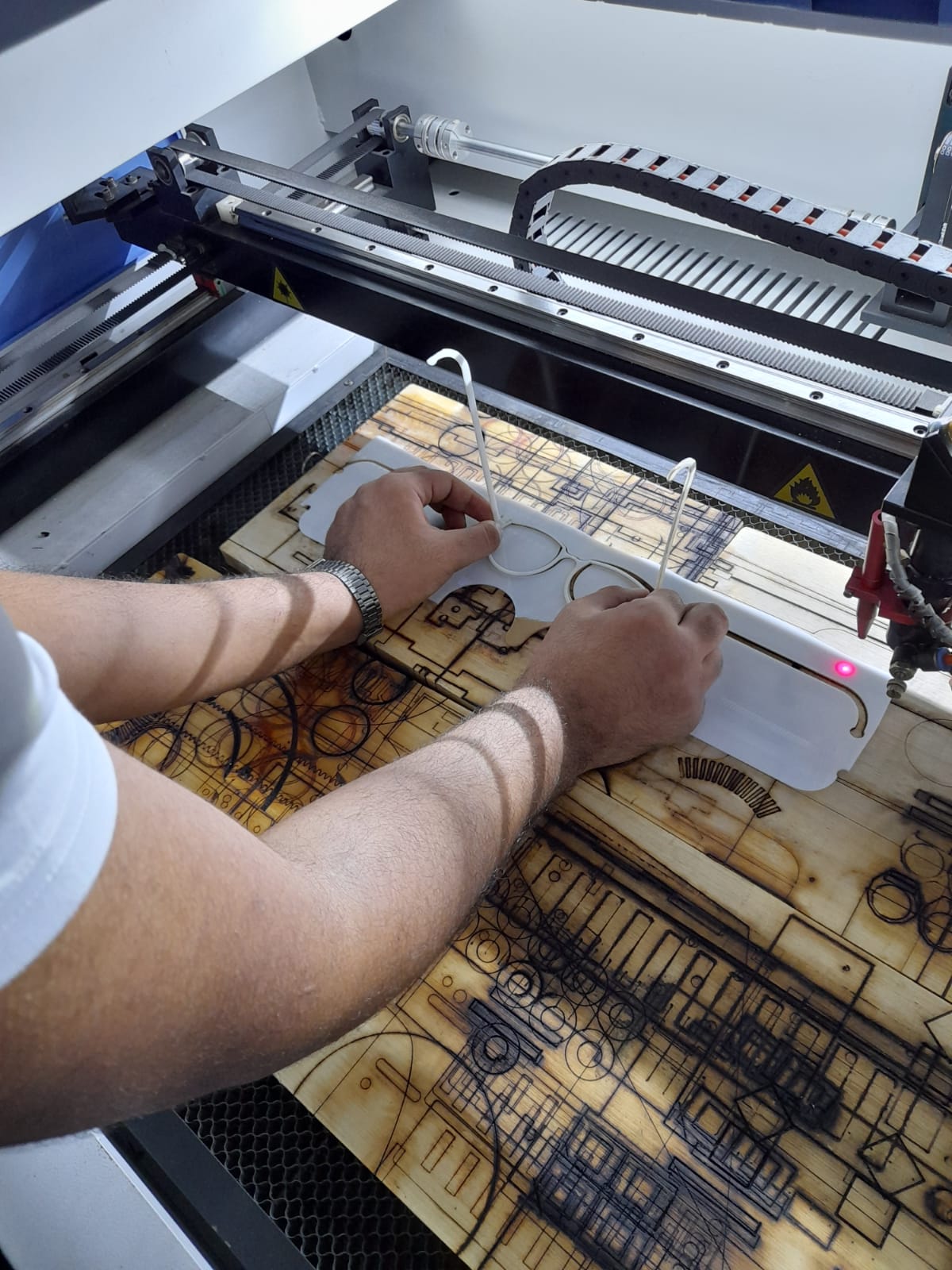 I mast be fast as soon the leaser fined I bend the acrylic to up, and if I wasn't fast it will cooled and when I will try to bend it break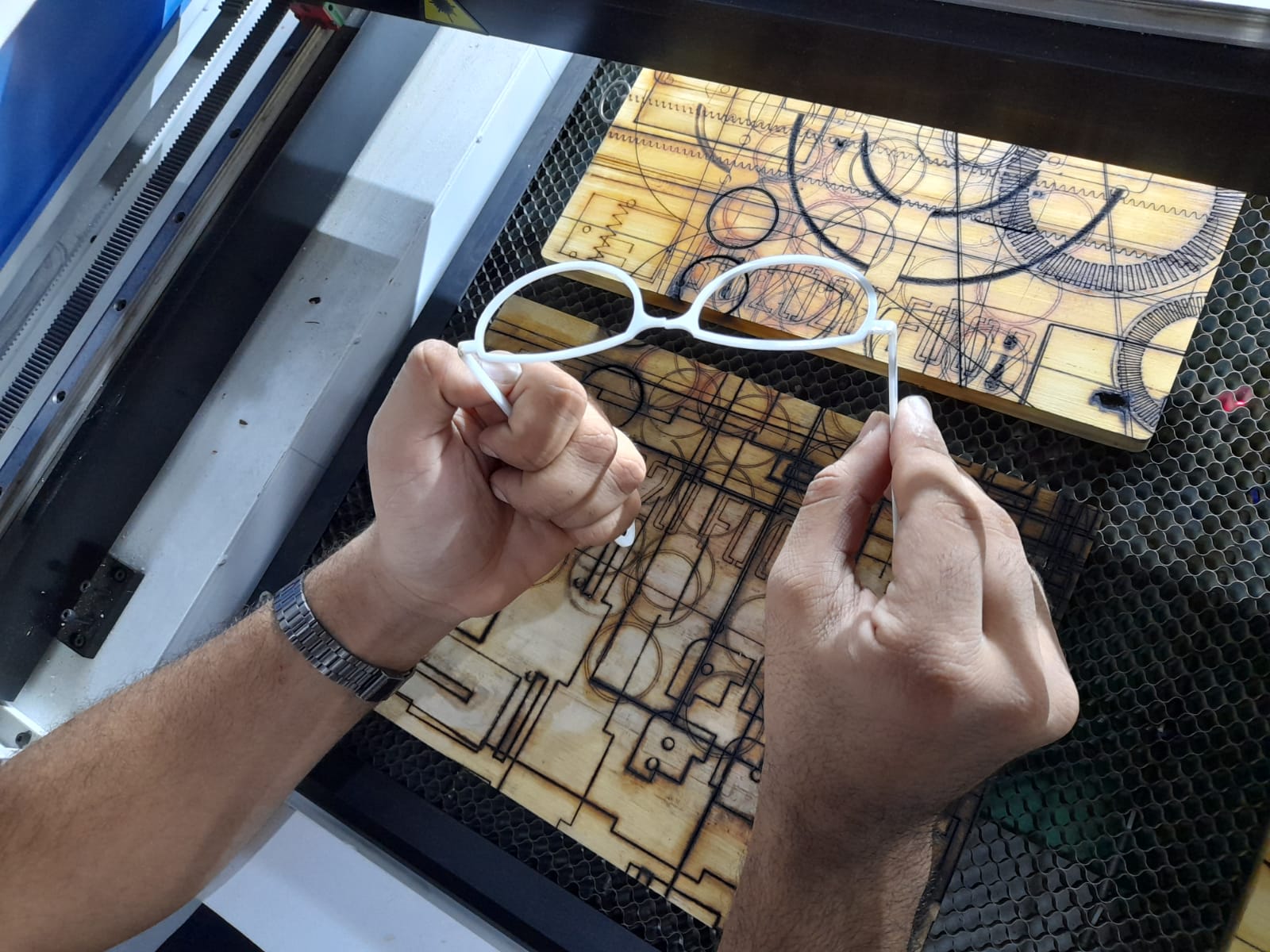 I mast be gentle with it. and I have to bend little bit more then 90 degree.
files¶