20. Project development¶
In this page I'll the document the Project development progress.
CoffeeBot¶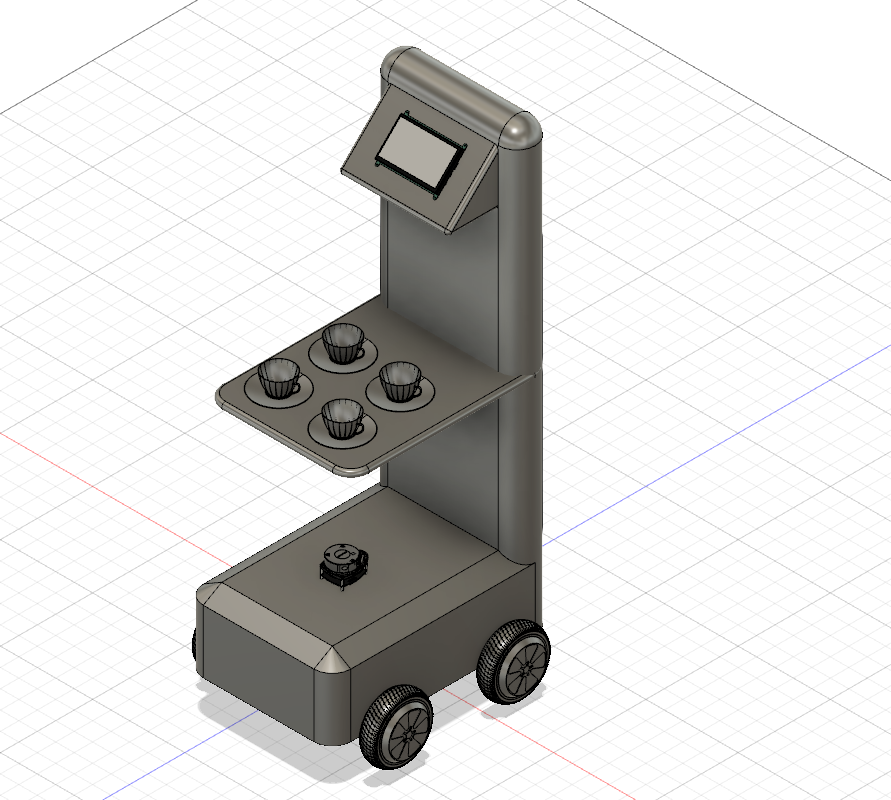 CoffeeBot is a Robot for Coffee Delivery in a coffee shop. This robot will help the barista to focus in making good coffee and the robot will deliver the coffee to the customer. Also this robot will help to keep the social distance during COVID-19 pandemic.
Components¶
3D Design¶
Download 3D Models¶
To speedup the design process I have started downloading 3d modules for the components of the project
Design and Assembly¶
Here is a initial 3d skitch for the CoffeeBot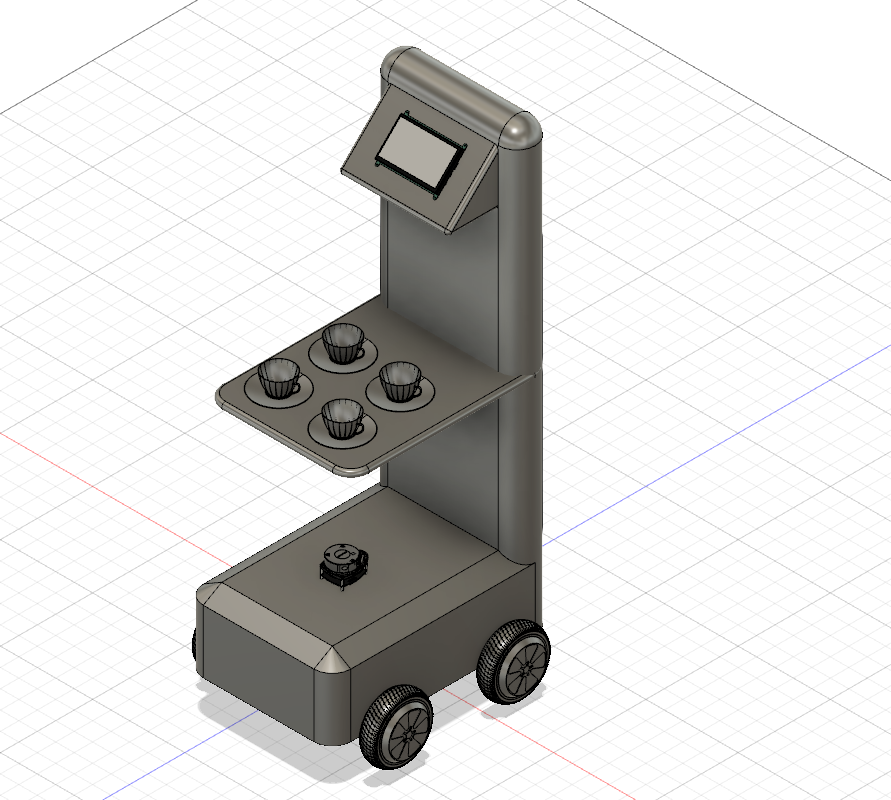 Here is the dimensions for the Motor Wheel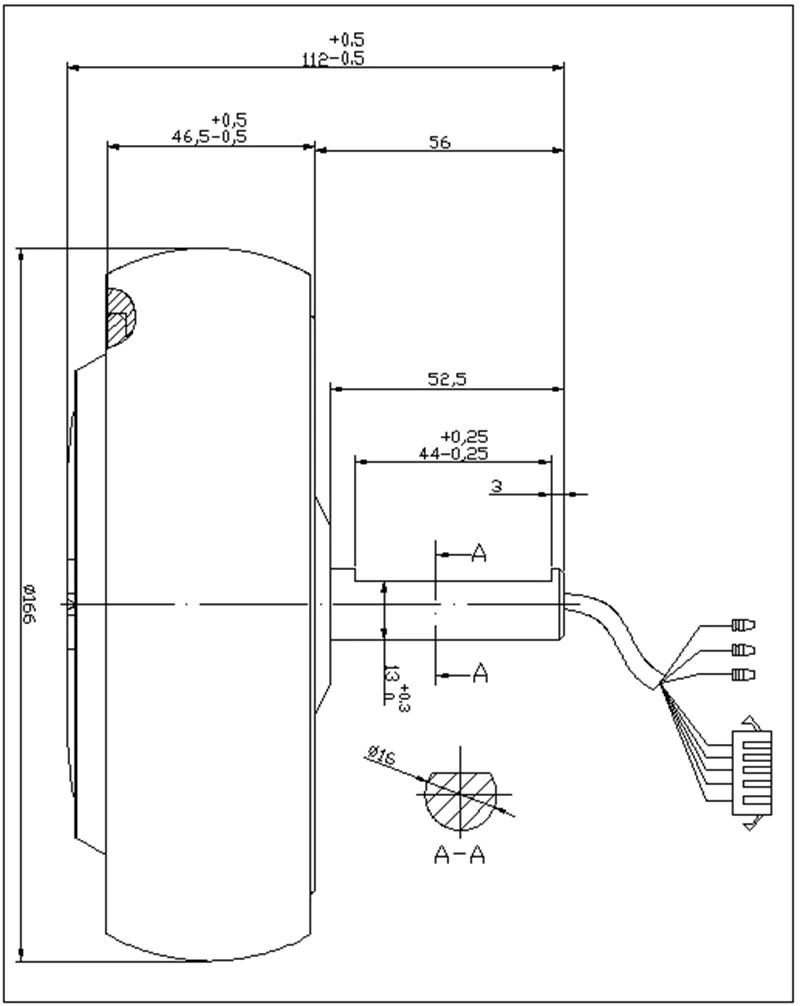 https://www.streetsaw.com
I have designed the motor bracket to hold the motor wheel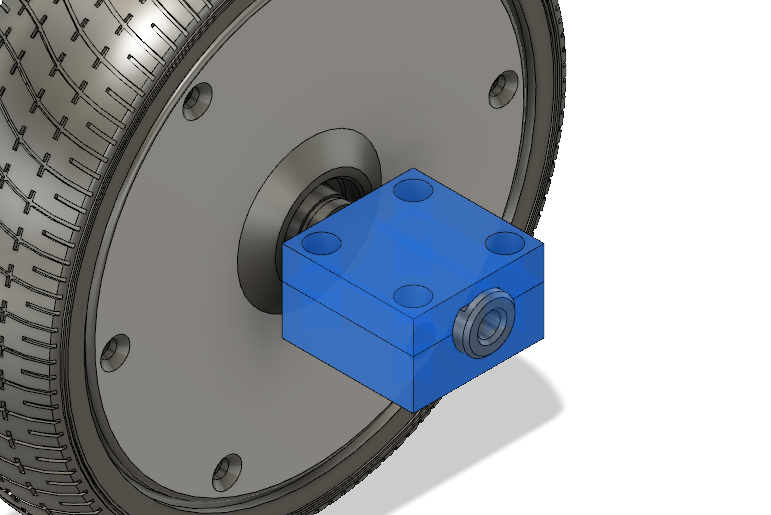 Microcontroller¶
In Electronics Design week I have designed a custom microcontroller board for this project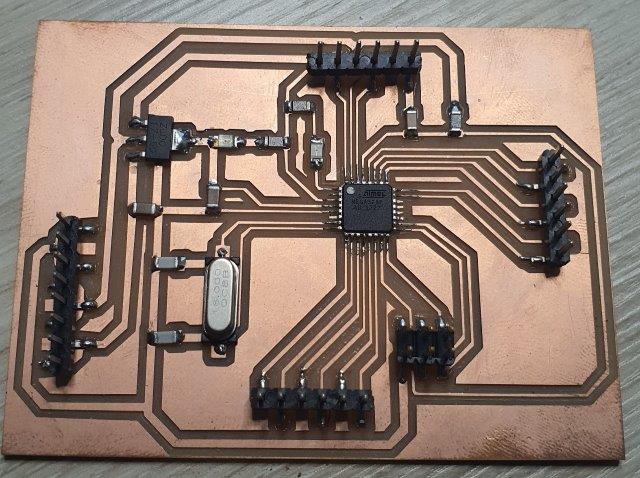 In Embedded programming week I programed the microcontroller and test it
New Motor Controller¶
To avoid using Jumper wires I decided to to design new a new motor controller.
For to designing the the motor controller I update my microcontroller design which I designed in Electronics Design week using EasyEDA
I Started the design with the schematic and BOM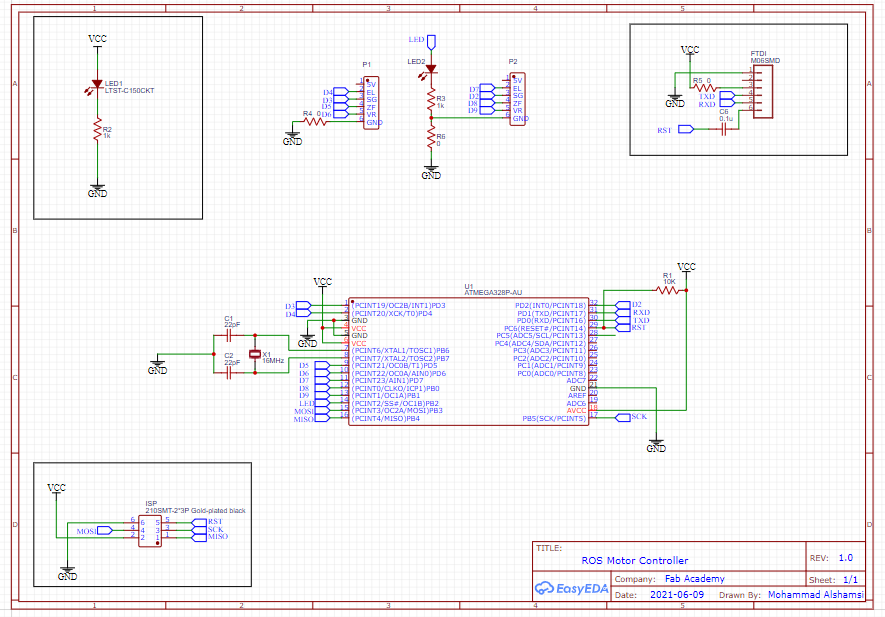 Export the schematic to PCB and make the route manually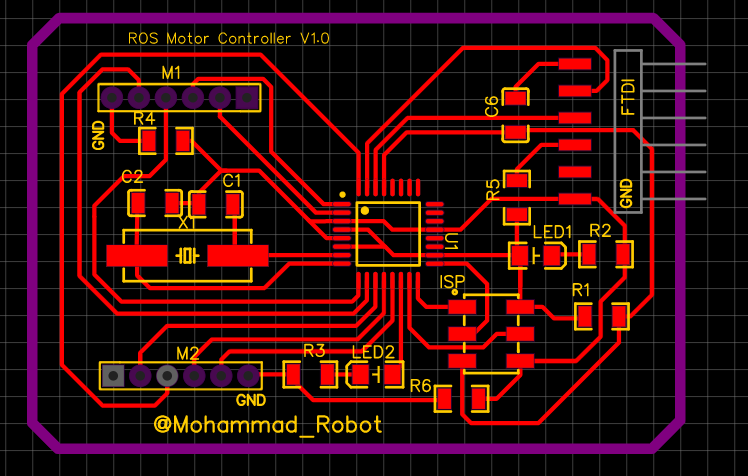 Set the Design Rule and run DRC tools to check for any error

For the best quality Export the design to 2 PDF files one for traces and one for outline and holes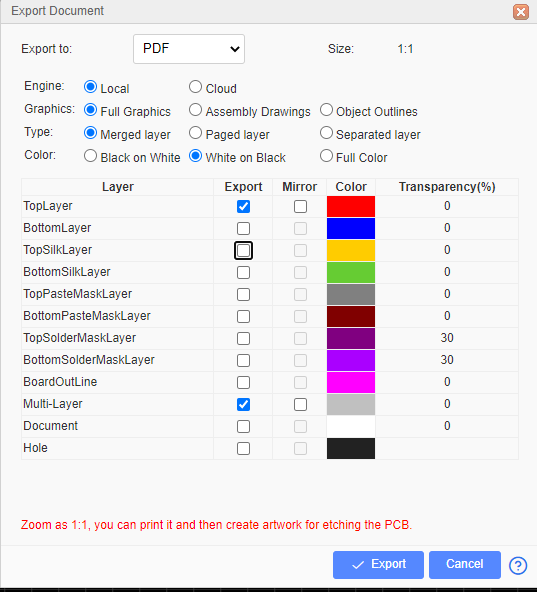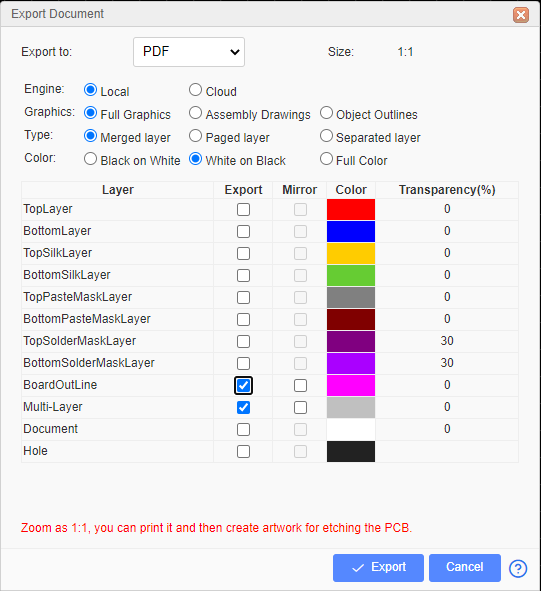 open the PDF file with Inkscape software and save it as SVG file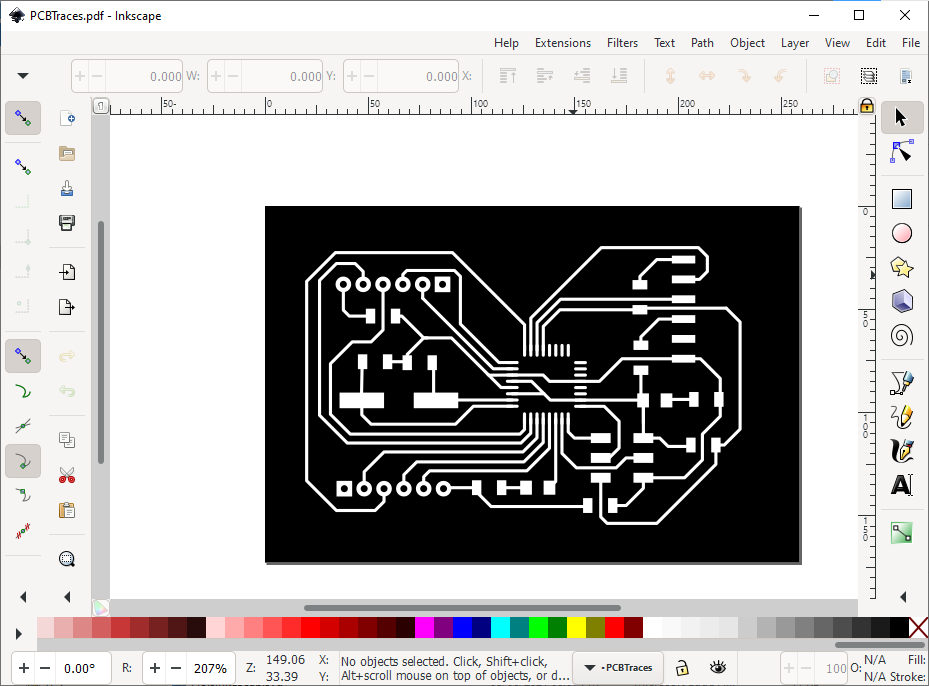 For the Outline edit the file with Inkscape and fill the inside the white color. To do that change the Threshold to 100. then save the file as SVG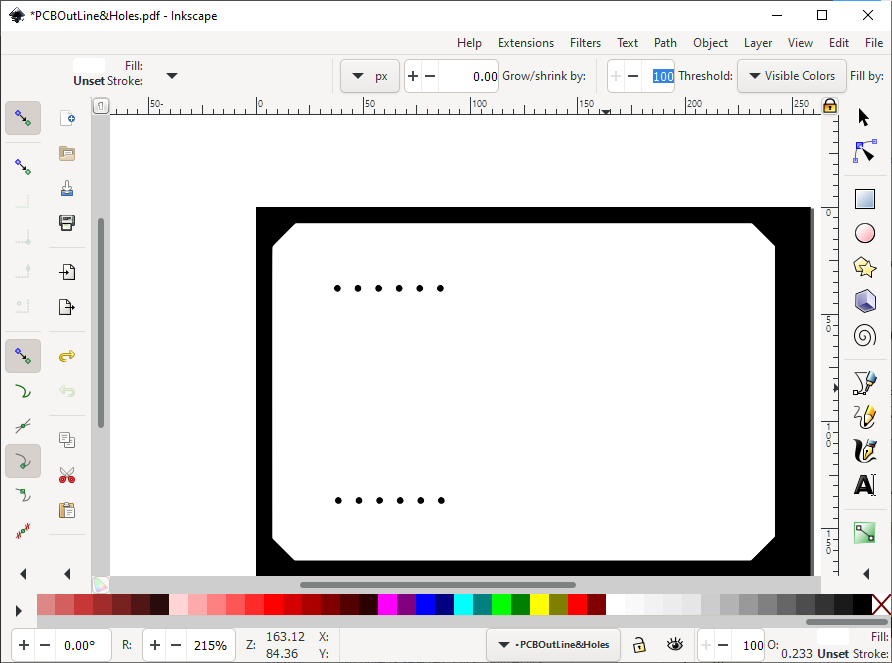 Here are the Two SVG files
Upload the files to fab modules and create the G-code.
Start with Traces file and apply the following Setting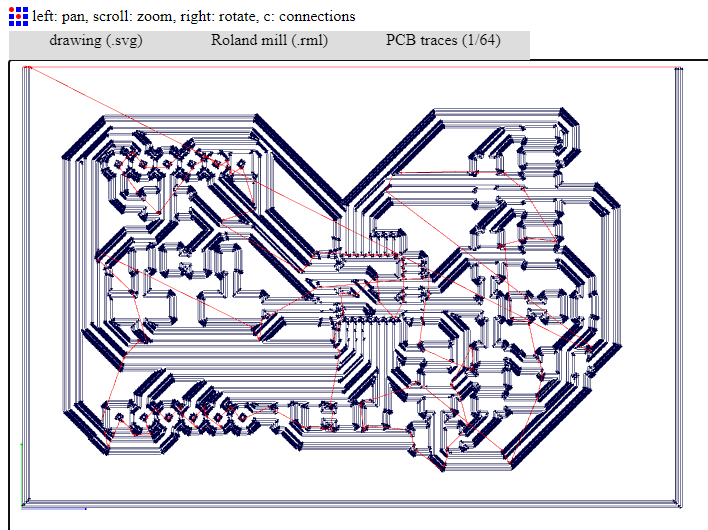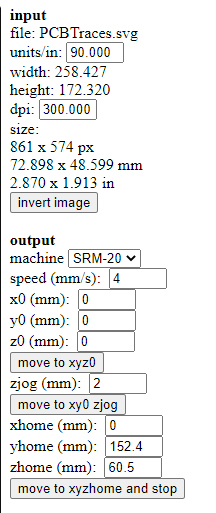 Upload Outline SVG file and generate G code with the following setting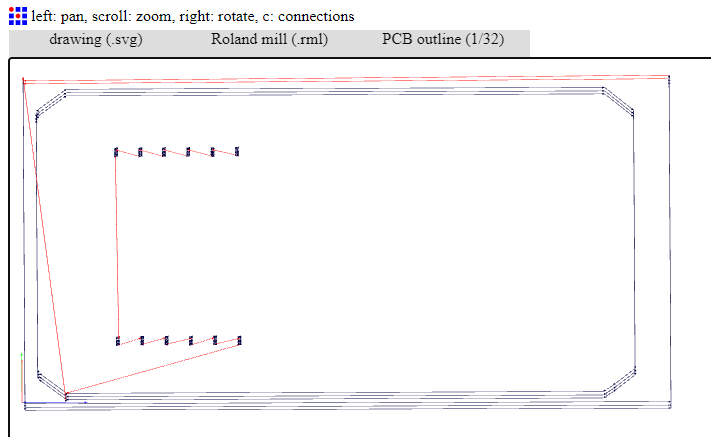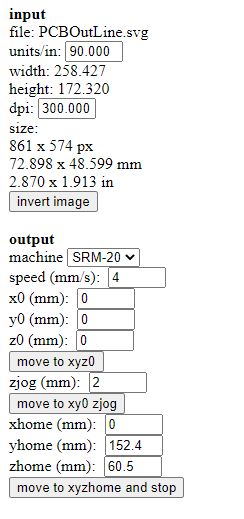 Upload the Outline and apply the following setting
Sensor¶
In Input devices week I have tested the RPLIDAR sensor which is the 2D 360 laser scanner for mapping and navigation.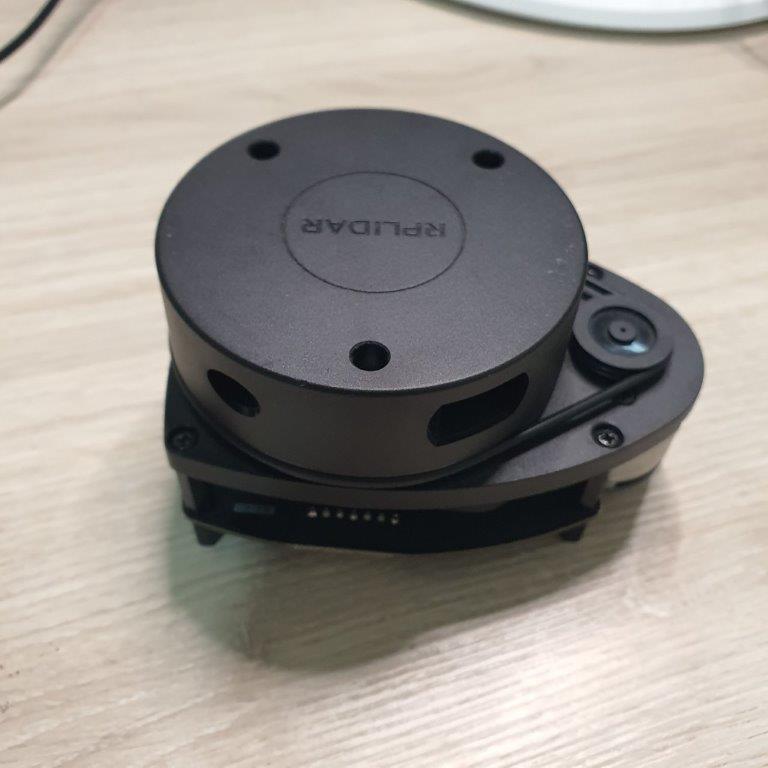 Motor¶
In Output devices week I have tested the Motor Wheel and make sure I can control the speed and direction.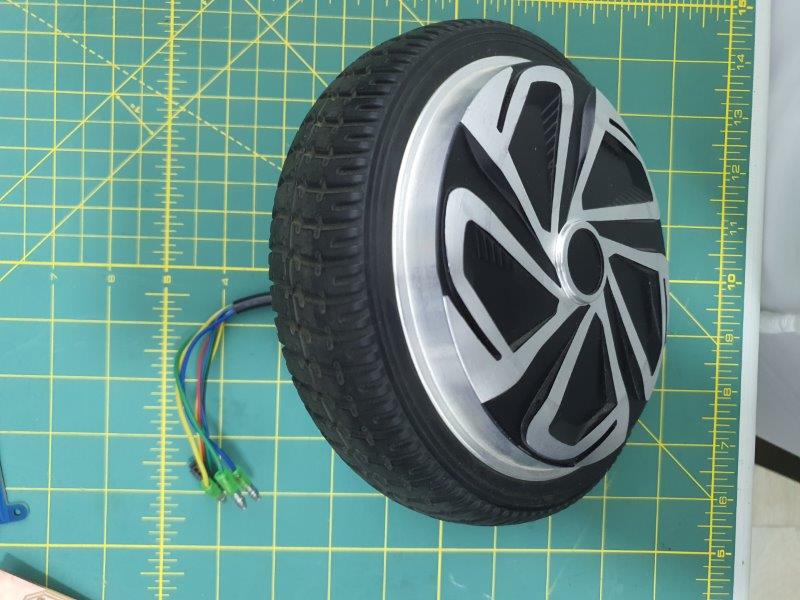 Software¶
for this project I'll use ROS
ROSSerial¶
Install ROS Serial Library in Arduino IDE
ROS Navigation¶
In order to complete this project I need to learn more about ROS Navigation. Here are some useful tutorial.
ROS NAVIGATION IN 5 DAYS
Building a ROS Robot
ROS requirements In order to do Navigate by ROS you need to provide the Following data:
ROS Transforms
we need to provide Laser sensor location in the robot in order to generate map
ROS Launch ROS Launch file has all the parameters and nodes which are require to preform this task.
To create Launcher file run the following commands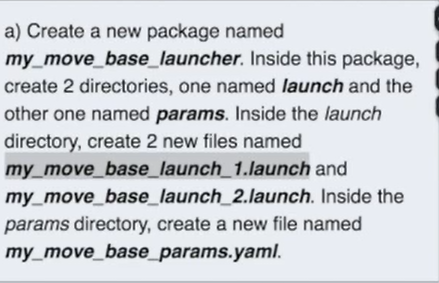 ---
Last update:
June 16, 2021