2. Project management¶
Start my website¶
To understand the process, you should know that these instructions were created on a computer with Windows 10. Git was installed on this and an SSH key was also generated. I decided to use the suggested mkdocks-design with the "material theme".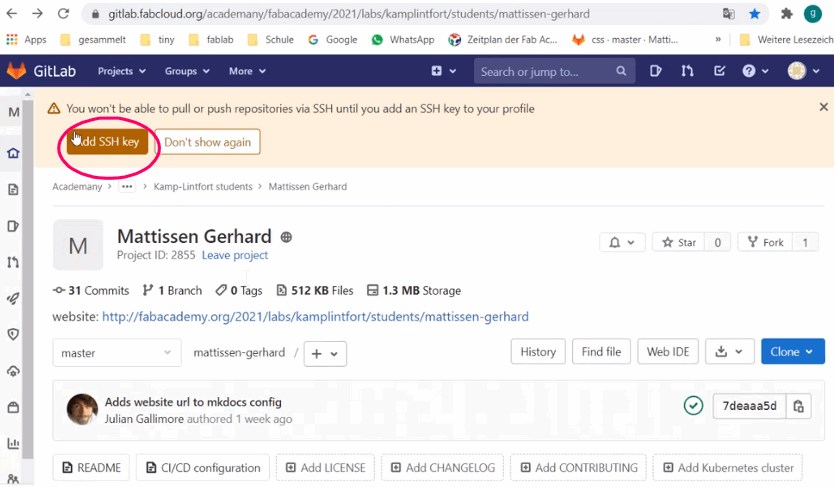 To be able to use the website, I first have to add the ssh key. The following window open.
---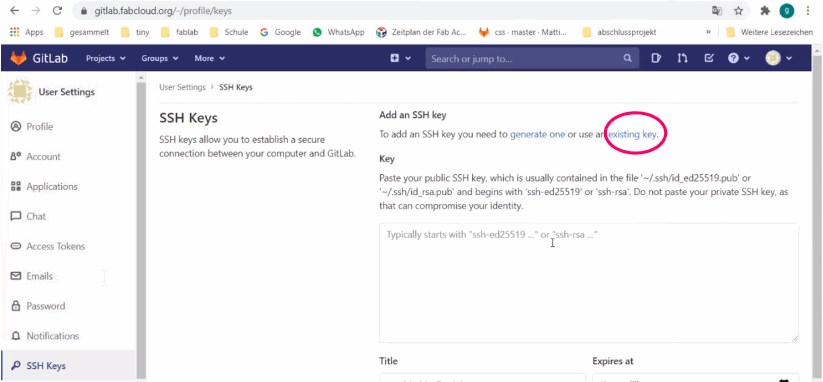 Since I already have an existing ssh key on my computer, I want to use it.
---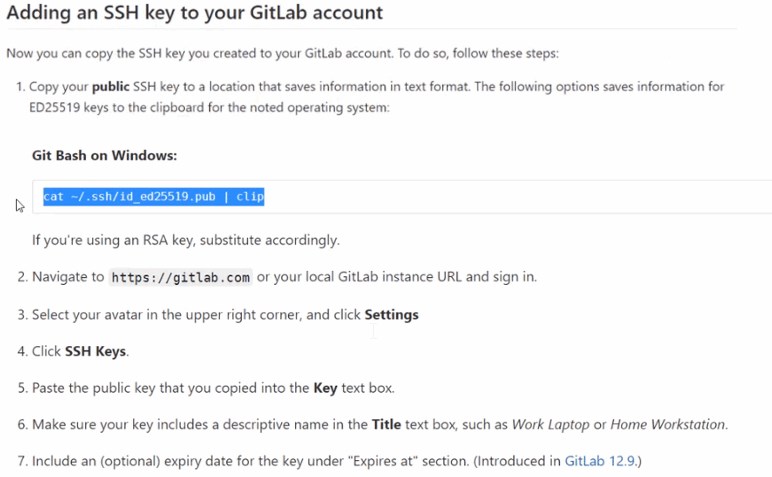 To do this, I copy the line with the blue background.
---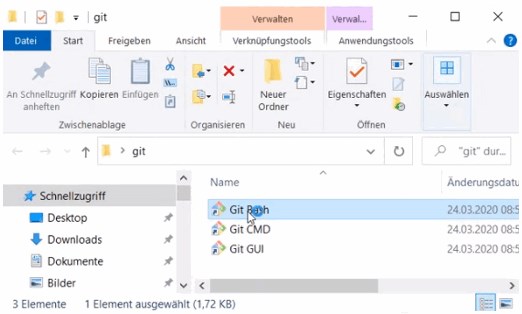 Now I open Git Bash.
---

Here I paste the copied line by pressing the middle mouse button. Now the SSH key is copied, which I can paste into the given field.
---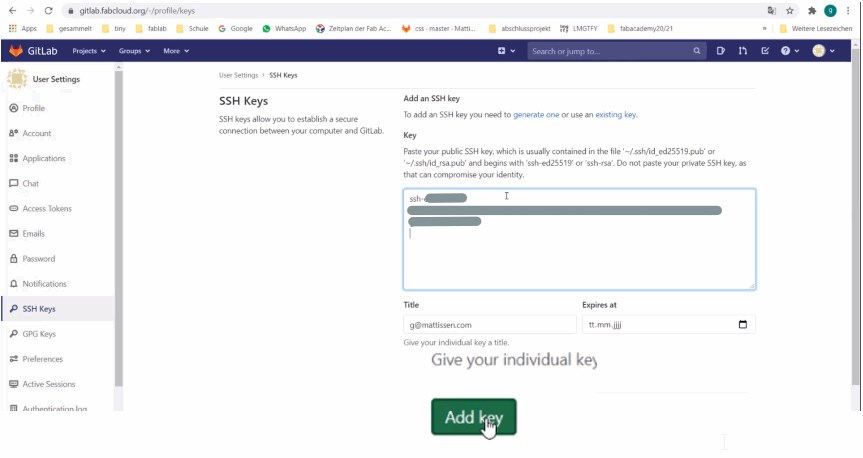 I'll paste the link in the box and hit add key.
---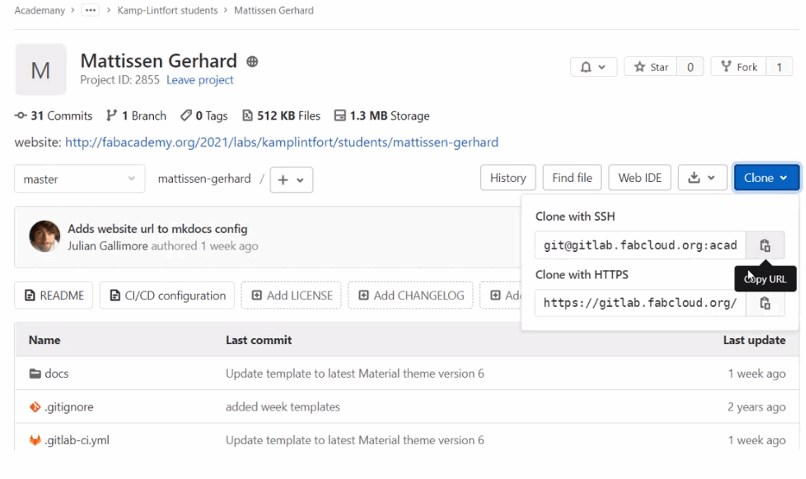 Now I can copy the URL of the repository on the "home page" and then clone it.
---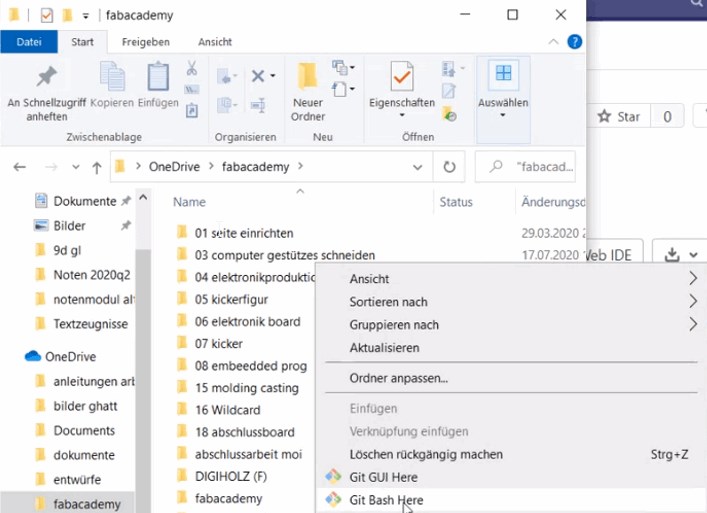 Here I put the local location where I save.
---

And copy the cache into git bash, Here the local directory (folder) is linked with the directory (repository) on the server.
---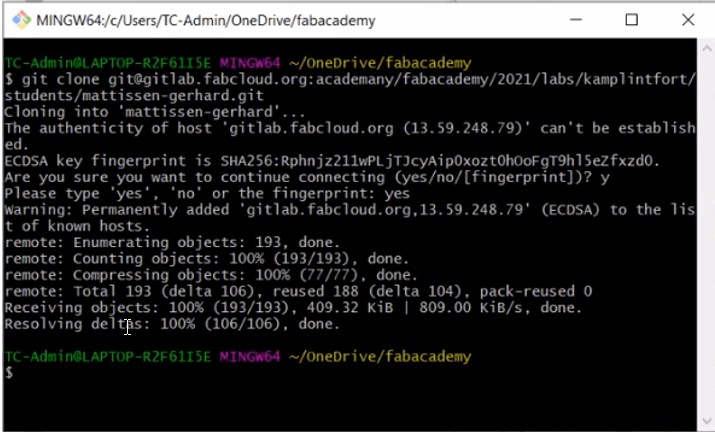 Now the reository is cloned
---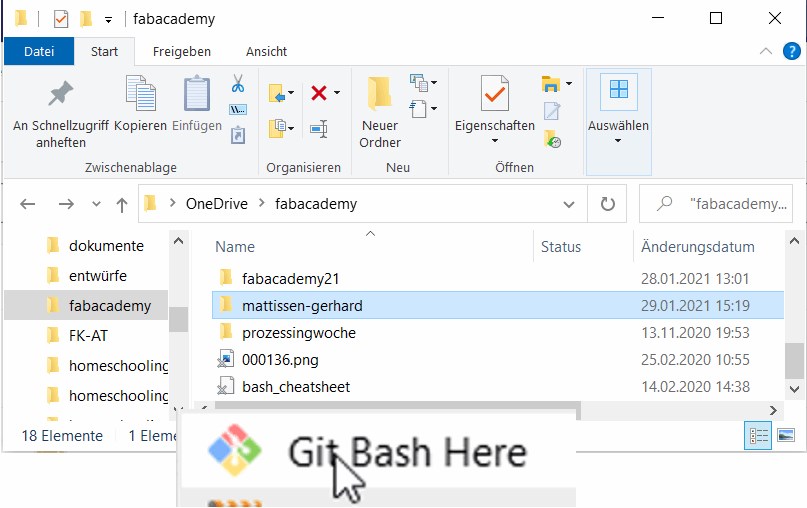 Here I need to open Git Bash in the newly cloned repository.
---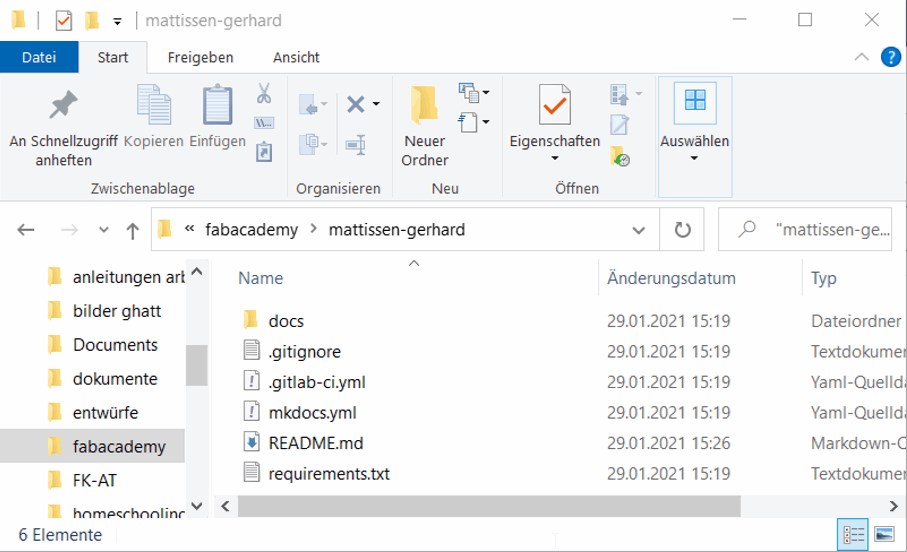 In this folder I can now find all the cloned files. I will first save it in this location and then save / upload it from here in git. Every time I make changes to my website in this way, a copy is created in Git that I can refer to again if I need to.
Change something in the texteditor¶

Since I would like to work with markdown first to adapt the page to my needs, I need a text editor that offers me these options. In all likelihood, I will use visual studio and / or atom.
Now I can open my Fabacademy page in the text editor and start changing it.
---

I'll start by changing the heading and writing HELLO. With CTRL S I save the changes in my folder, which I use _Git Bash Here_ Chosen.
---

Or by going to save
Push with git¶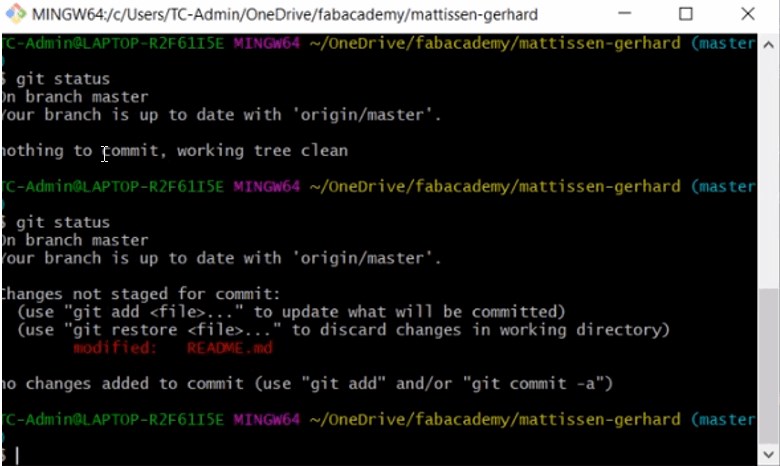 With git status I can now check the status of the working directory and query the work environment. Are there any changes
---

git add. adds changes in the working directory to the staging area.
---

With git commit -m "" it is possible to name the individual changes that have been made and find them again, return there and continue working from there or correct errors.
---

Git push is used to upload the content from a local repository to a remote repository on a server.
See whats happend¶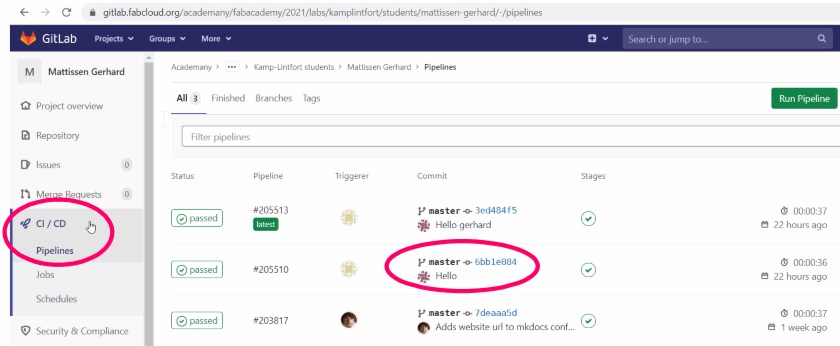 On my GitLab page I can now see the status of my transfer and the title of the version (git commit -m "Hello") that I created.
---
Useful links¶
---
Last update:
April 5, 2021