1. Principles and practices¶
Final projekt¶
Construction site mill¶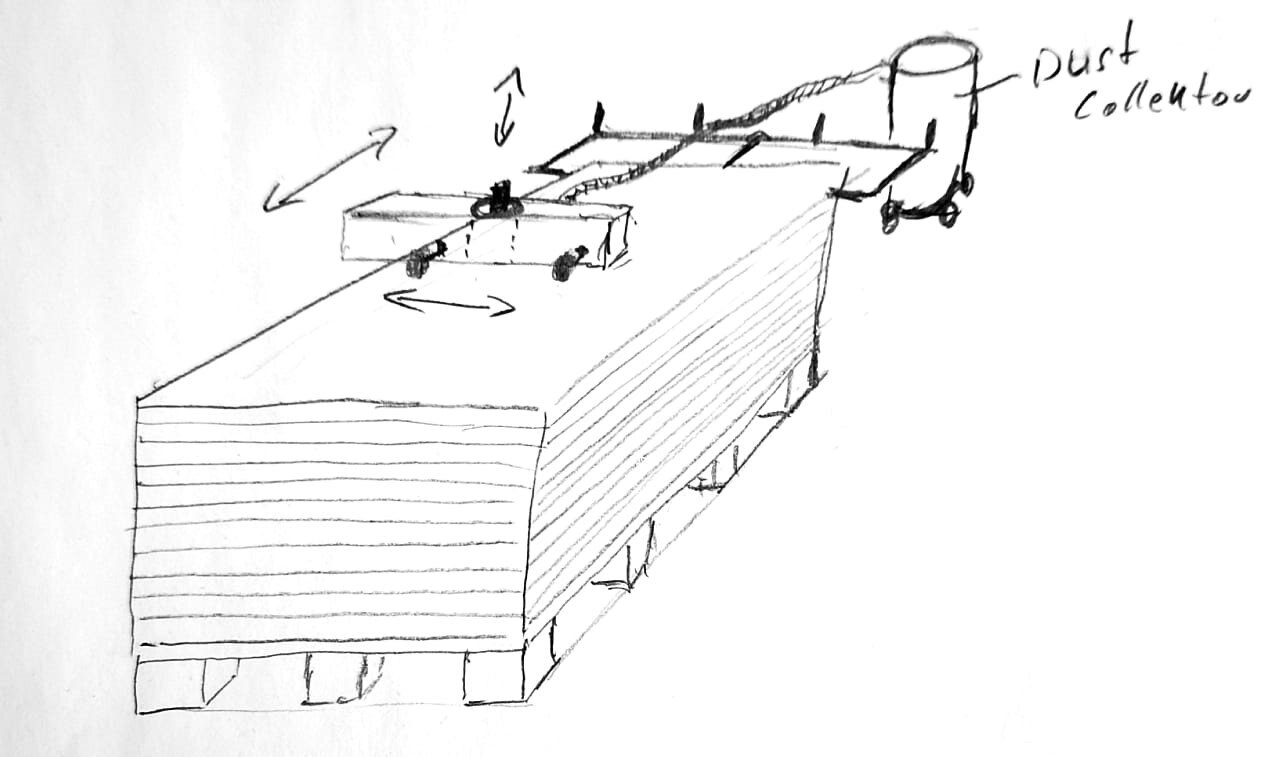 or Outdoor mill¶
I would like to have an easily transportable, space-saving CNC router that also enables large things to be milled. Preferably panel materials made of wood.
for the garden¶
I would also like to take it into the garden and work with it there. I am aware that it will then be a fine weather milling machine, but in this case I don't need any extra space in which to mill or in which the milling machine is located.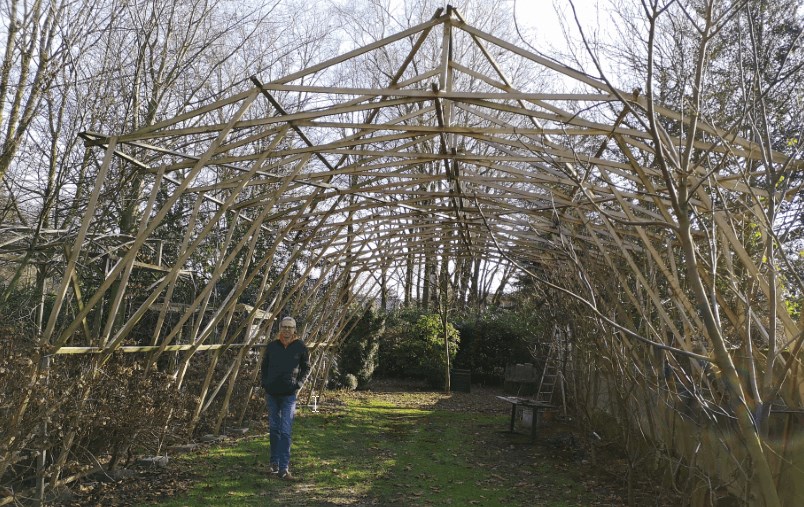 and for me¶
It would be great to put a stack of wooden materials in the garden and mill it down from top to bottom. Maybe for furniture, outdoor furniture, installations, pavilions, fab houses… ..whatever.
looks like¶
I am thinking of a fully enclosed moving/rolling gantry that has no mechanical connection with the substructure.
to make¶
Something big - outdoor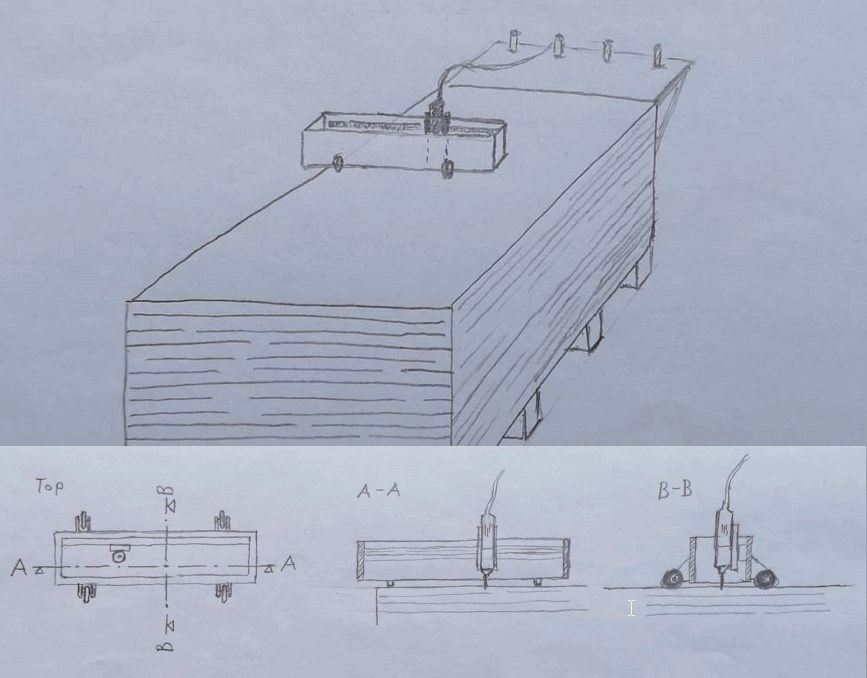 computer aided design¶
first cad sketches¶
First CAD drawings in which direction the implementation of the sketched ideas could go.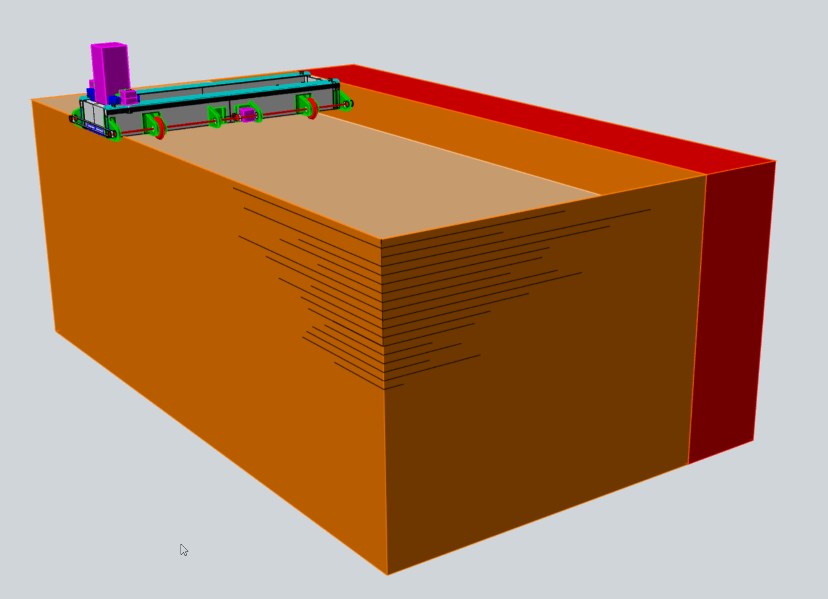 The marked area in the front shows the working area of ​​the milling. The two behind it are common plate sizes.
---
closed rolling gantry¶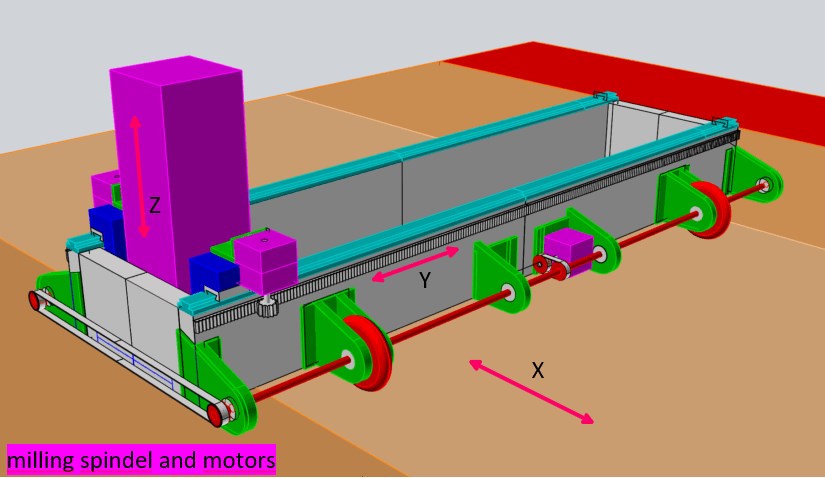 The gantry is a closed box in which the milling spindle in this case is moved on the Y-axis via a rack, gear wheel and guide rail. The Y axis is guided with fixed wheels on a bearing axis.
---
mill beyond the panel edge¶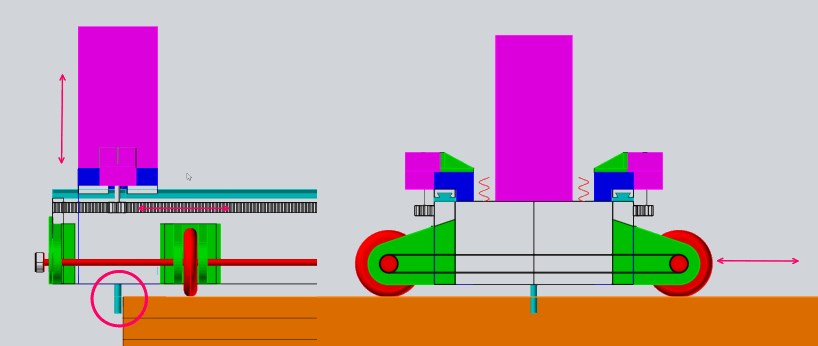 An interesting option is certainly to let the milling cutter run the panel edge.
---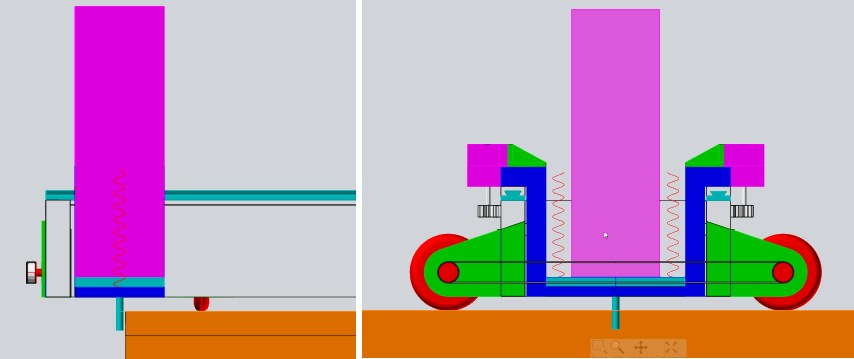 In this way, the material can also be cut beyond the long sides.
---
problems with pockets¶

With the drive in this form, pockets can only be milled in the places where no wheels run over the wooden materials. Simple 8-10 mm grooves should simply be rolled over.
---


I first drew the cnc milling machine as a quarter and then mirrored it. It may well be that I can get there with fewer motors and toothed belts.
---
theme with variation¶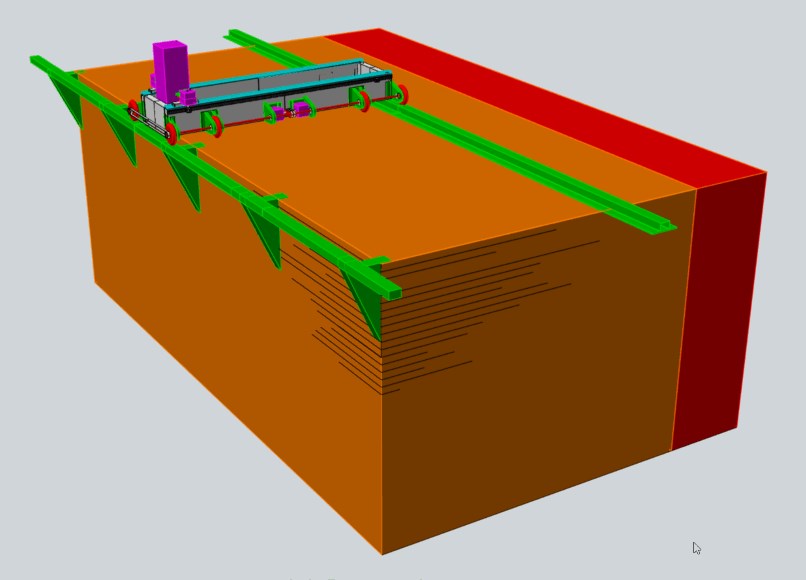 However, a rail system for the guide could also be exciting, which e.g. would be screwed on or put on and could be adjusted more precisely in order to also be able to mill bags. It would also be easier to find starting points for milling the 2nd path or the other half.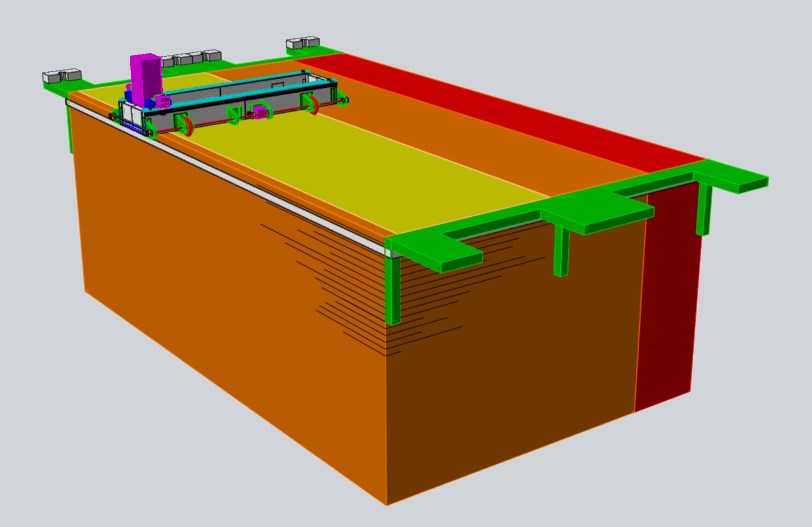 Or something like a start and end ramp. With which you can adjust the tracks exactly at the starting point.
---
It is also possible to build the milling machine / gantry as long as you need it.
Since the gantry is not expensive, it is best to have one for every width.
It would also be good to be able to shift the roles and maybe have more than 4. This would make milling pockets possible again.
A tool change would also be conceivable.
---
.....don't get lost!¶
Now that I have thought of a few variations, which in combination could again form many options, I would first like to go back and start with the rolling gantry.
Otherwise I might get lost.
computer controlled machining¶
test framework for the rolling gantry¶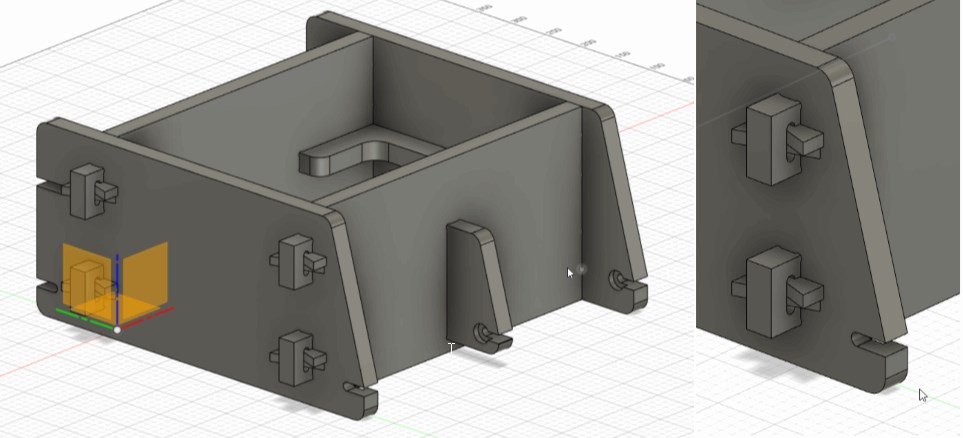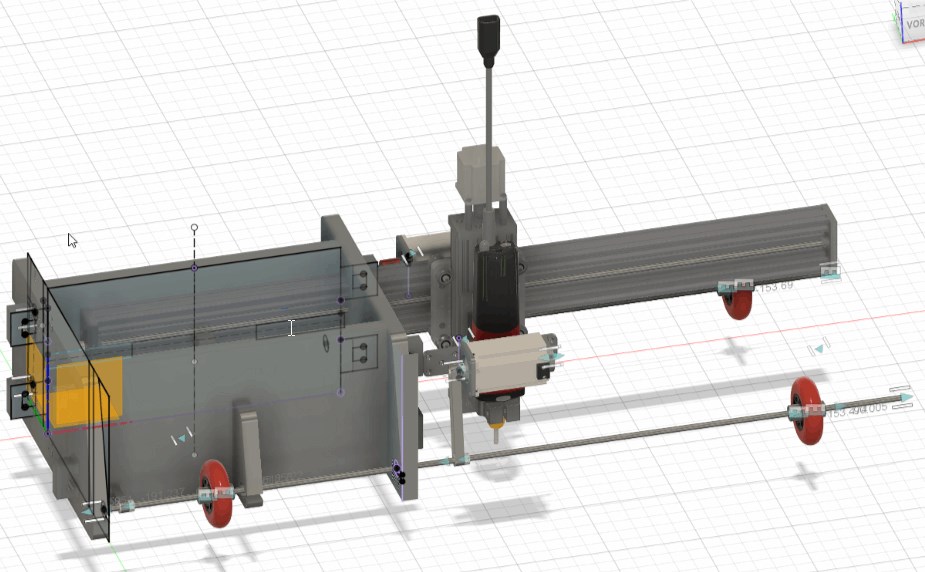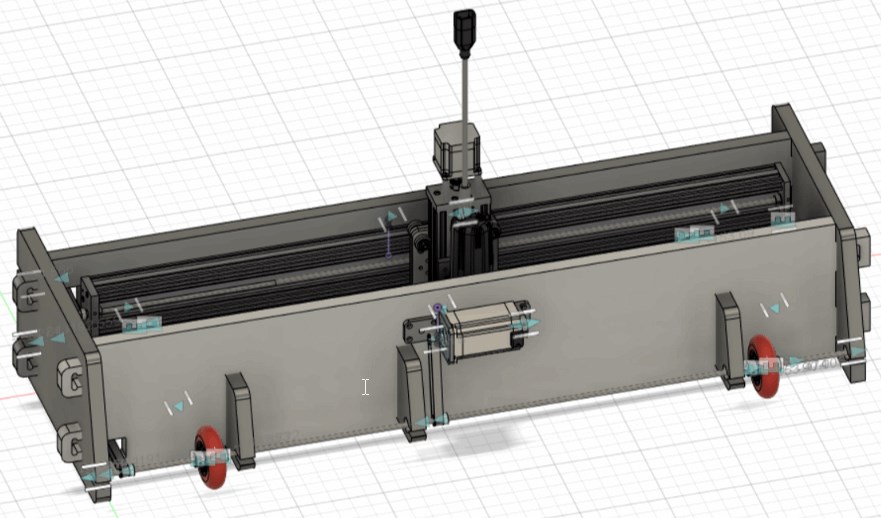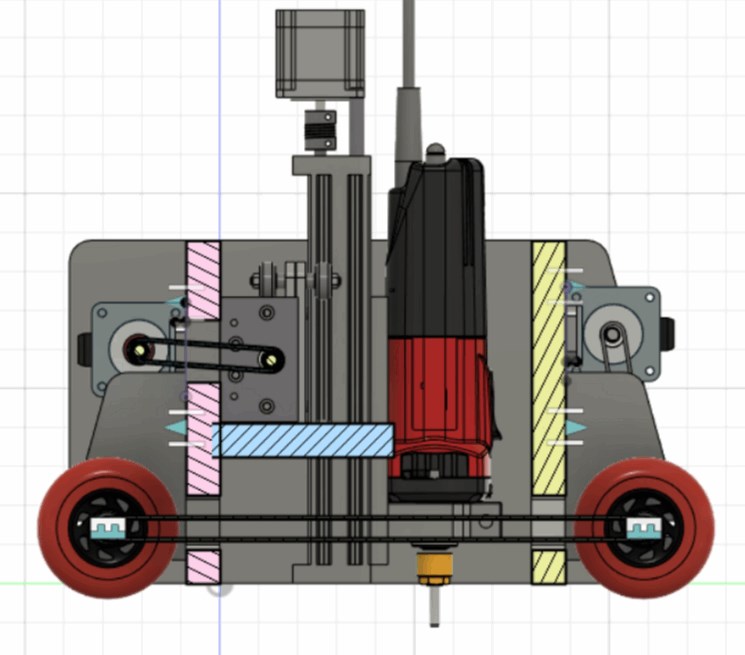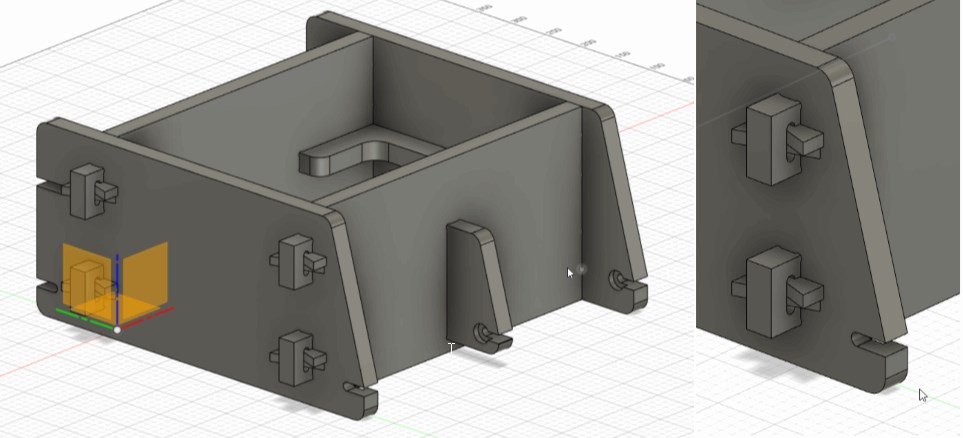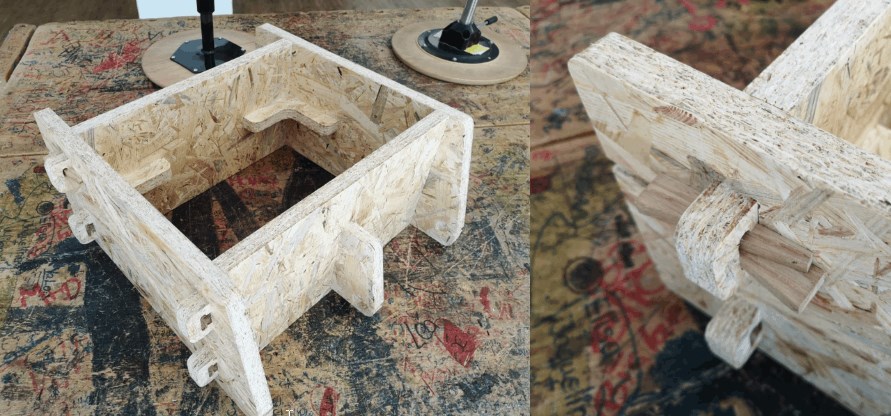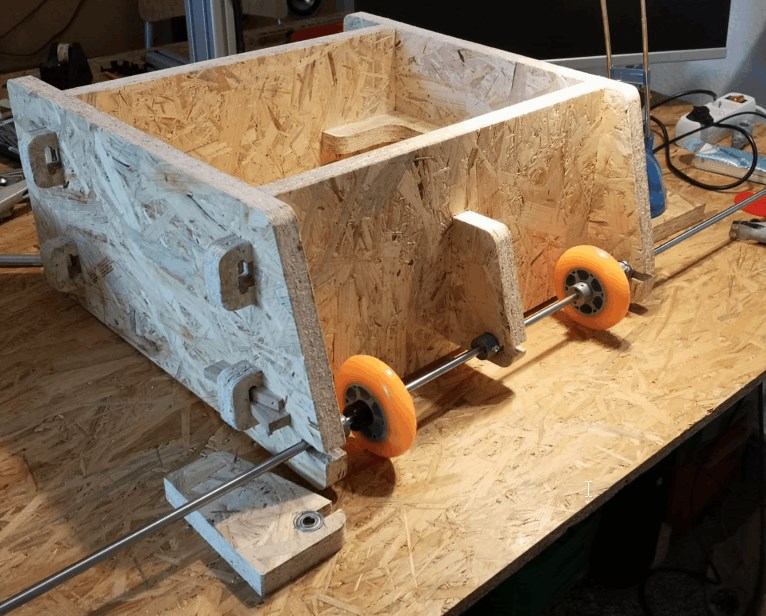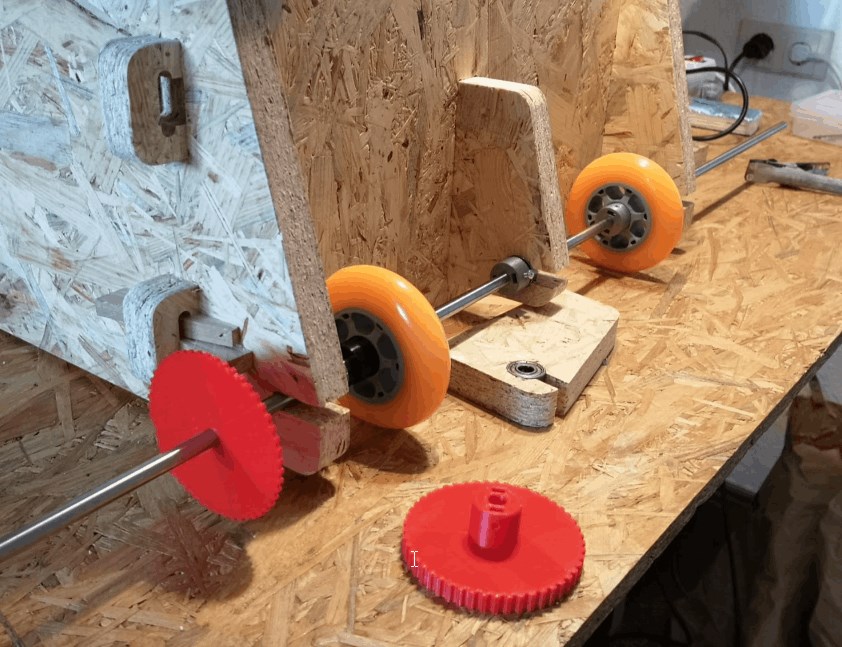 Since it is very easy to change the axis, it is also easy to change the drive.
But you can also have two different systems on one axis and, if necessary, switch to a rail system with a rack, for example.
This could be placed on a plate or screwed. The machine would still only be put on.
working at FABLAB / FAB CHARTER¶
I found the idea very exciting from the start to offer individuals the opportunity to pursue and implement their ideas with the greatest possible autonomy, regardless of any expected economic benefit.
The FAB CHARTER provides a framework here that one should be familiar with.
---
who´s done before, inspirations¶
......to be continued

Dieses Werk ist lizenziert unter einer Creative Commons Namensnennung - Nicht-kommerziell - Weitergabe unter gleichen Bedingungen 4.0 International Lizenz.
---
Last update:
April 6, 2021