4. Computer controlled cutting¶
1. Weekly Brief Summary¶
We gathered at FabLab Kamakura to set up the laser cutter. I was puzzled by the data conversion, but I understood the output flow from InkScape. We also learned how to control 3D data with parameters.
2. Weekly Assignment Requirement¶
Group assignment

characterize your lasercutter's focus, power, speed, rate, kerf, and joint clearance
document your work (individually or in group)

Individual assignments

Design, lasercut, and document a parametric press-fit construction kit, which can be assembled in multiple ways. Account for the lasercutter kerf.
cut something on the vinylcutter
3. Group Assignment¶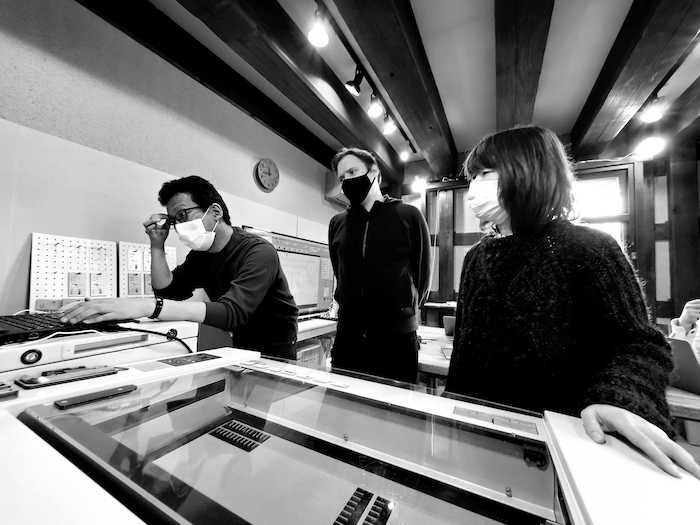 FabLab KAMAKURA 2021 Lab site / Computer-Controlled Cutting
4. Laser Cutter¶
Make Parametric model by FreeCAD¶
In FreeCAD, I can use "SpreadSheet" workbench. Parameters can be stored in association with their names, and their values can be referenced during modeling. To recall it, right-click on a cell and select Alias to Name.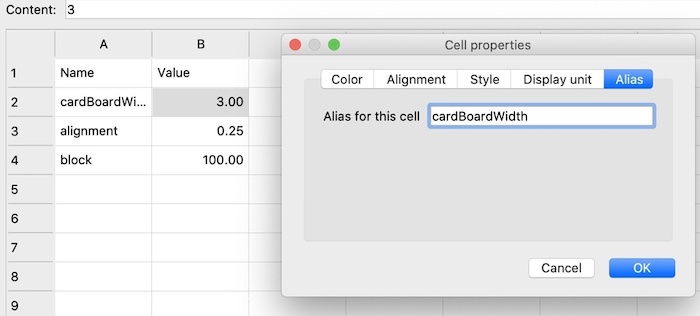 When you draw a sketch or make it three-dimensional, you can call up the value of SpreadSheet from the formula editor by typing Spreadsheet.<ALIAS NAME>.

In this case, I set the thickness of the cardboard and the alignment so that it can be adjusted by kerf.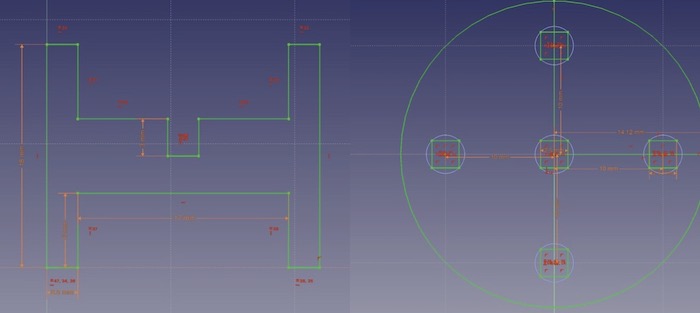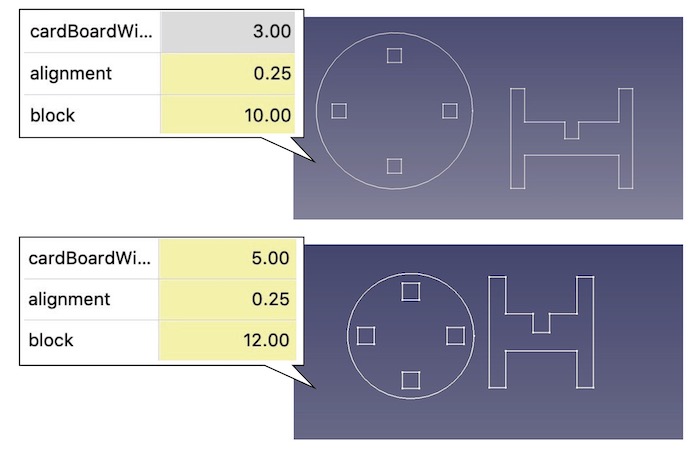 Make SVG file from FreeCAD¶
I added grooves where the blocks could be inserted, and adapted the parameters there as well; after extruding into 3D, I used the "TechDraw" workbench to export SVG files according to the orientation.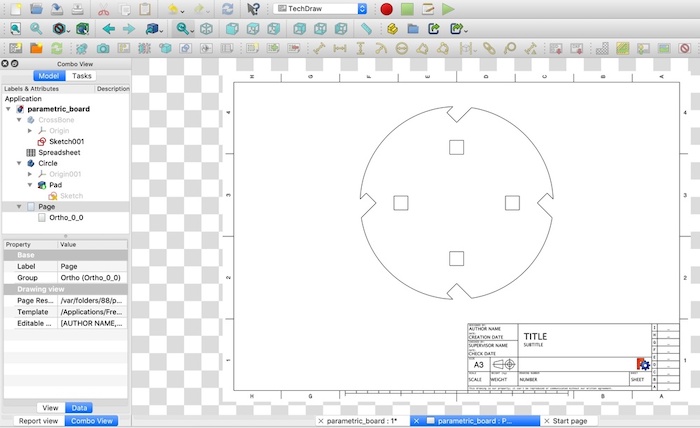 Laser Cut¶
FabLab Kamakura has TROTEC Speedy 100 CO2 laser cutter, with a max. work area of 605 x 310mm.
Basic work flow is as below, more detail is written in our group assignment.
Setting material on honeycomb stage.
Adjust focus by using jig.
Open path data in Inkscape.
Edit path data, its color and thickness for TROTEC control panel can recognize.
Send data for TROTEC control panel via print menu.
Set power and speed parameters.
Run print.
The parts were cut with a laser cutter. The parameters were Power 85, Speed 2.0, and alignment was 2.5 mm each.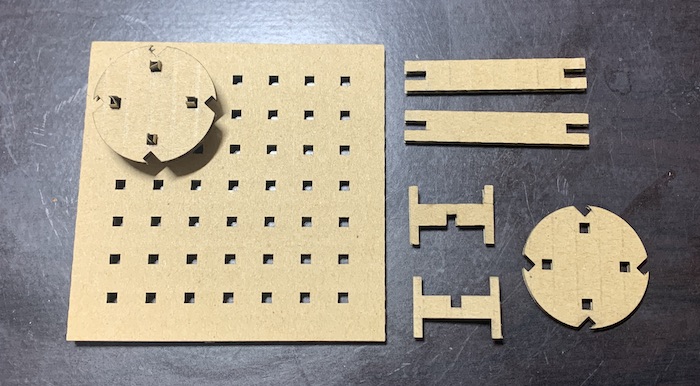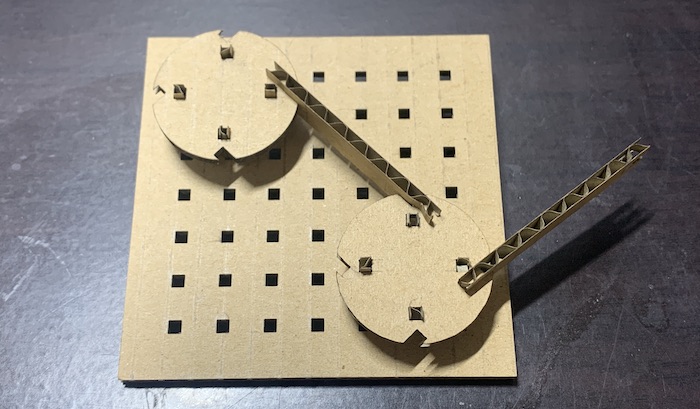 5. Grasshopper / Construction Kit¶
I use Rhinoceros/grasshopper for making press-fit construction kit. Grasshopper is a plugin of Rhinoceros, kind of parametric design tool. It can define parameters and geometries as Rhinoceros objects.
I set 4 parameters, Circle Radius, Board Thickness, Kerf and Depth. Num Slider is good components for changing parameters Intuitively.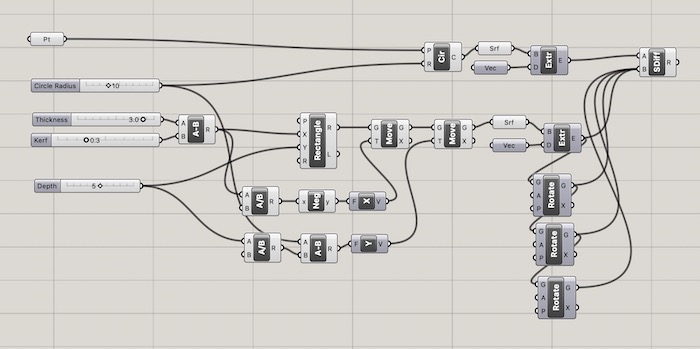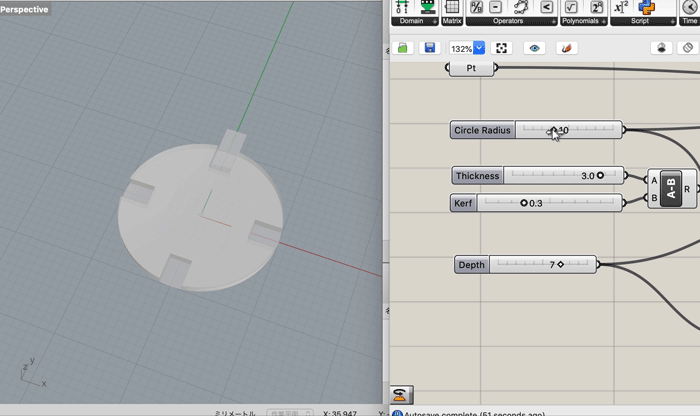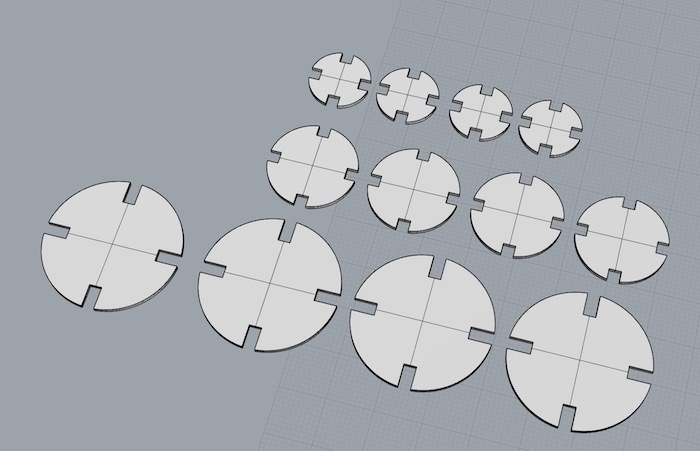 After making 3D objects, I use make2D to get vector lines. Also cut it by lasercutter.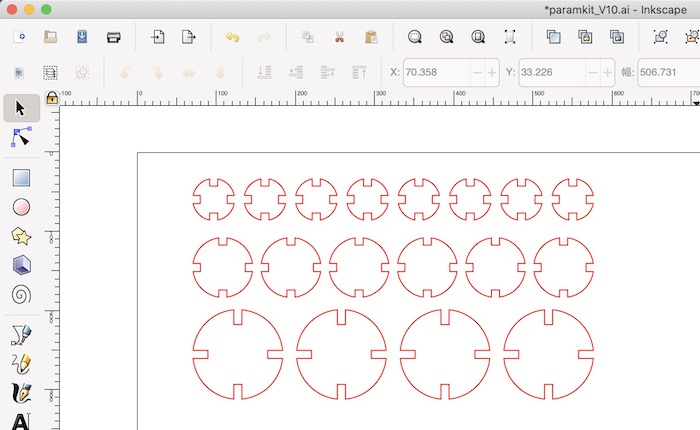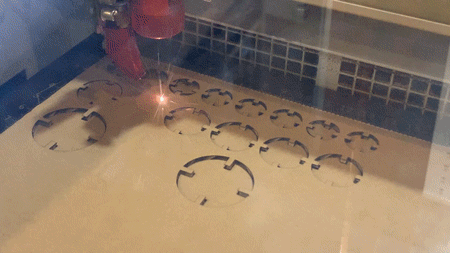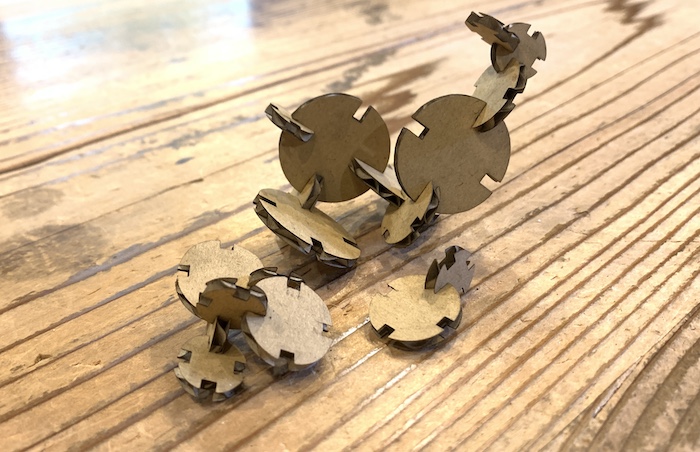 This is my press-fit construction kit. I can change circle radius, notch depth and width. You can combine them and construct objects.
6. Vinyl Cutter¶
For create types and numbers by vinyl/laser cutter without falling extra parts, FabLab Japan made FabFont. It shared under by CC-BY-SA 3.0 licence, and can download from here.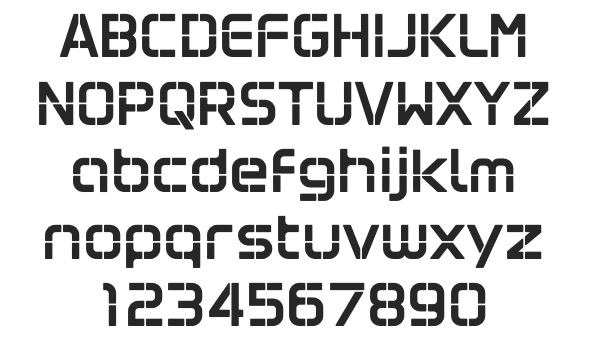 I used ScanNCut DX / SDX1200 for create some stickers, like pinball game decoration.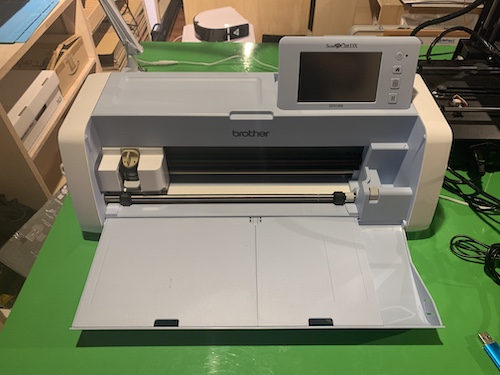 We need to choose proper cutter, brown one is for cloth, black one is for paper and cutting sheet, so I set the second one.


I need to attach material to the adhesive sheet. Push buttons to set them, and need to change settings to cut. In this time, I set Cut Speed = 3, Cut Pressure = 9 and half cut is on.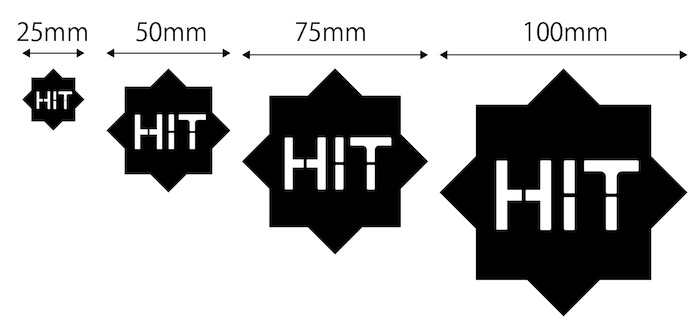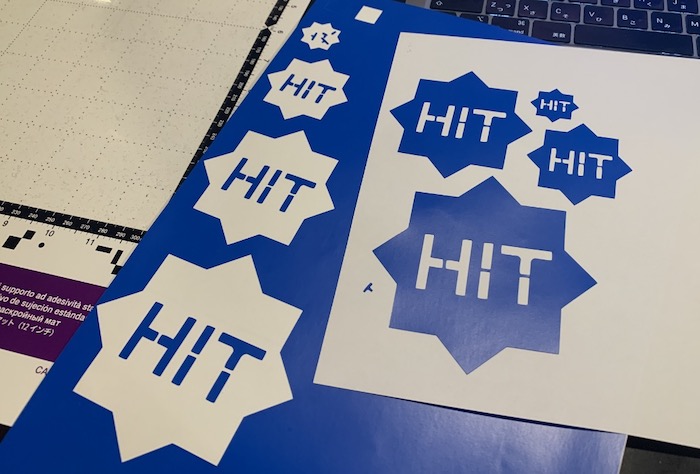 Also I made some test piece for checking machine's accuracy by Illustrator and FabFont. After making vector data, I need to save it as svg file and export it for USB memory stick. You need to set SVG's CSS property as Presentetaion, not Style. If not, scanNCut cannnot read SVG data. Finally I adjust size and made point marks.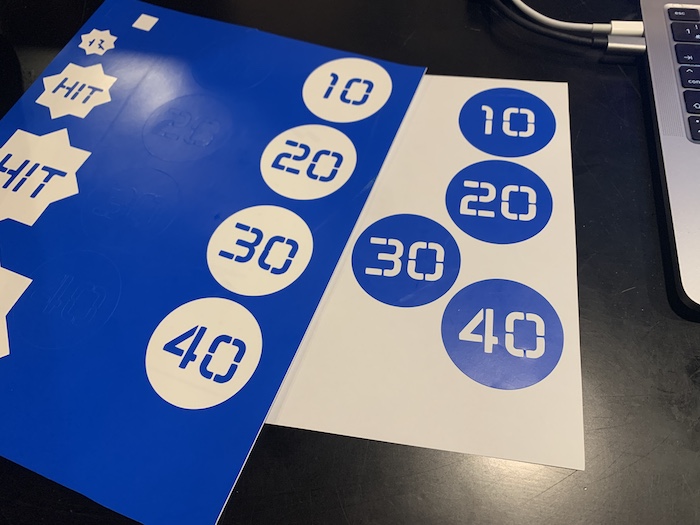 7. Learning Outcome¶
FreeCAD SpreadSheet workbench is easy to use.
Grassshopper is very intuitive to use.
8. Links to Files and Code¶
---
Last update:
July 4, 2021