Characterize your lasercutter, making test part(s) that vary cutting settings and dimensions
Cut something on the vinylcutter
Design, lasercut, and document a parametric press-fit construction kit, accounting for the lasercutter kerf, which can be assembled in multiple ways
Hero shot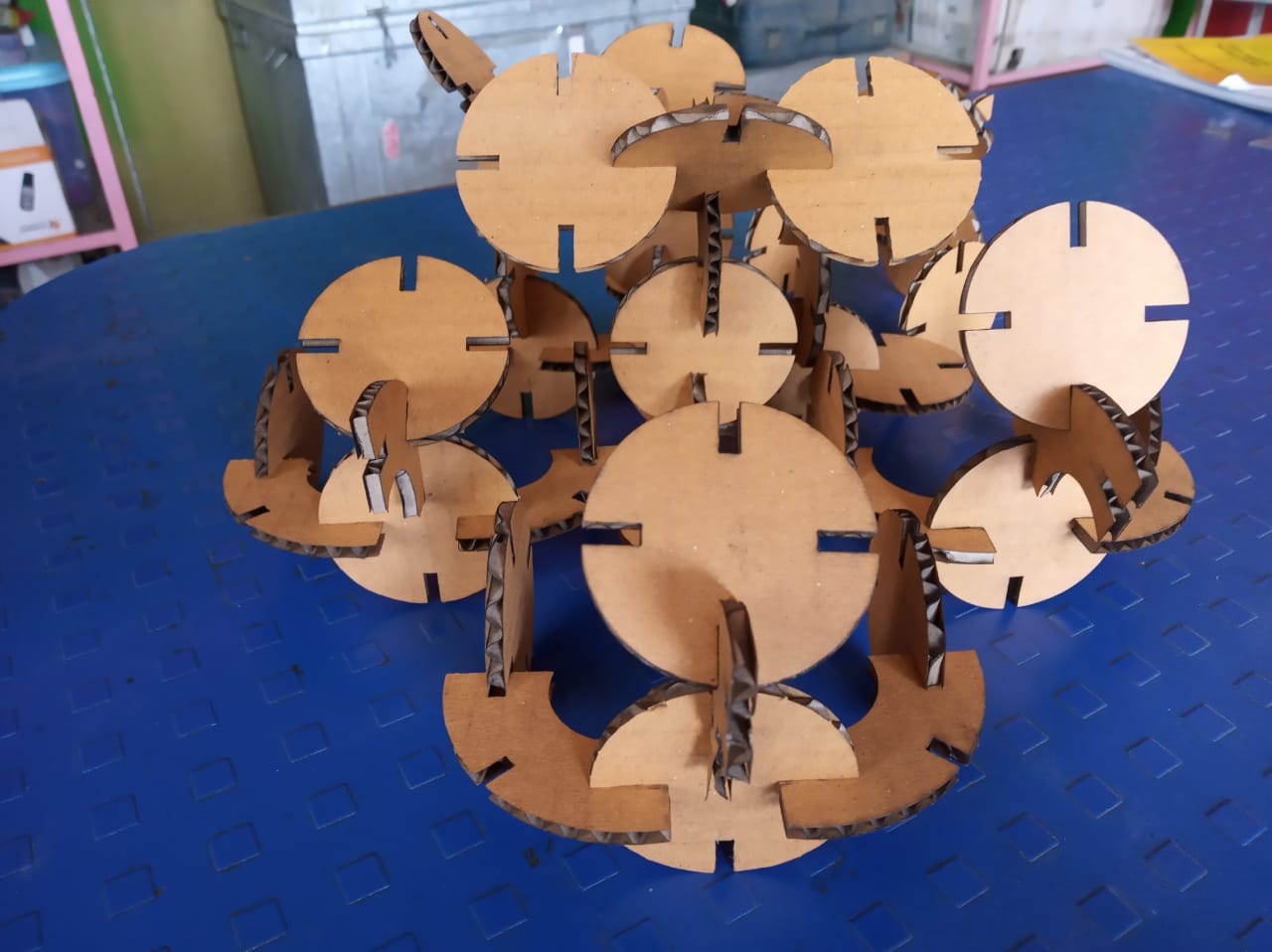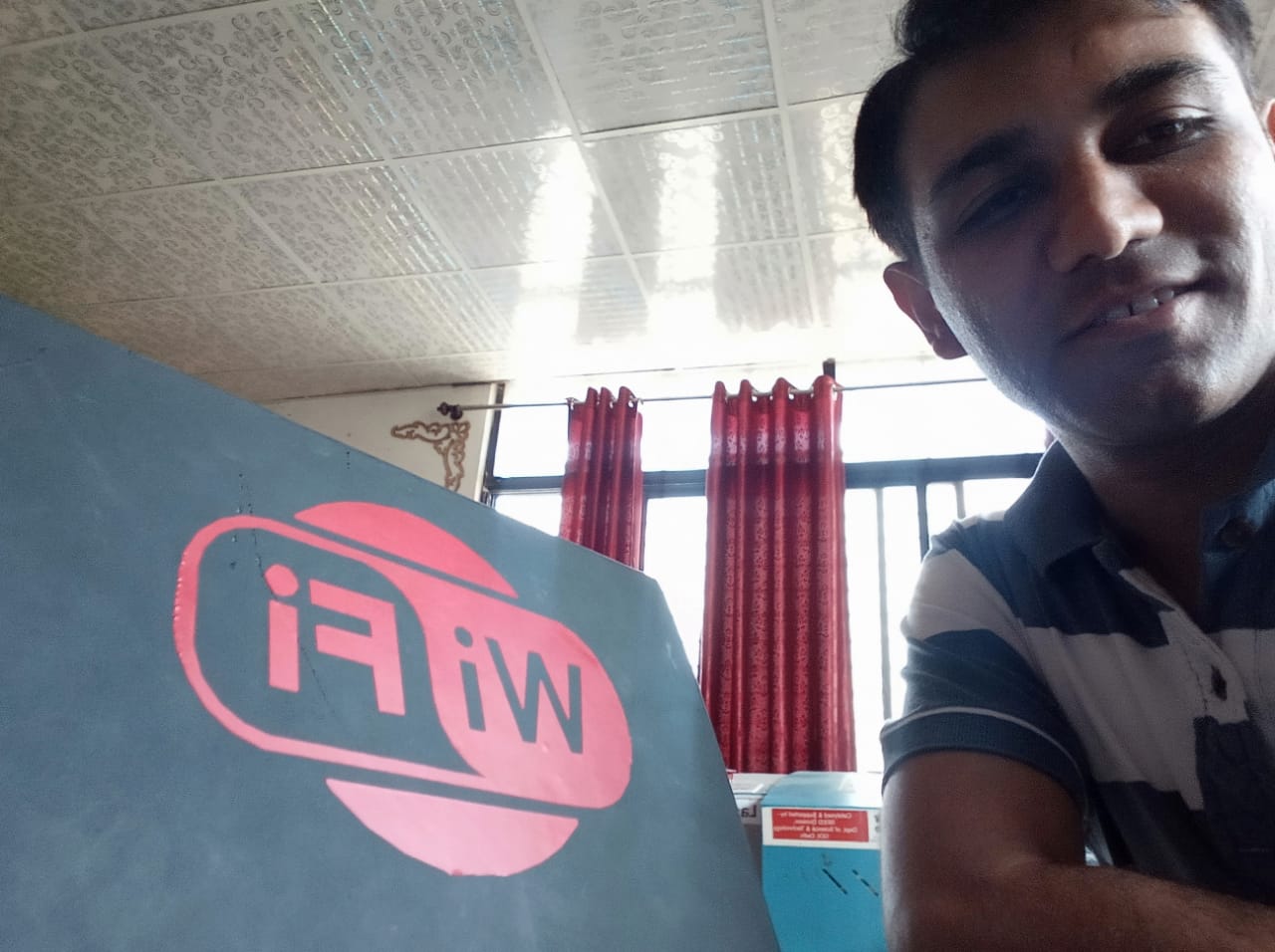 I never used computer controlled cutting, so I am excited to explore this new things!
Design and fabrication Outcomes
Designed parametric parts using FreeCAD for laser cut
Made a logo kind of design for vinyl machine
Understand UI for a laser cutter and a vynil cutter
Characterized and parametrized a laser cutter
Form a different a press-fit structure
Group assignments on Laser cutter:
Objectives:
1.Understand Laser cutter
2.Deep dive into laser cutter speed and power
3.Press fit ,Setting different width with two comb
4.Calculate avg.Kerf for a square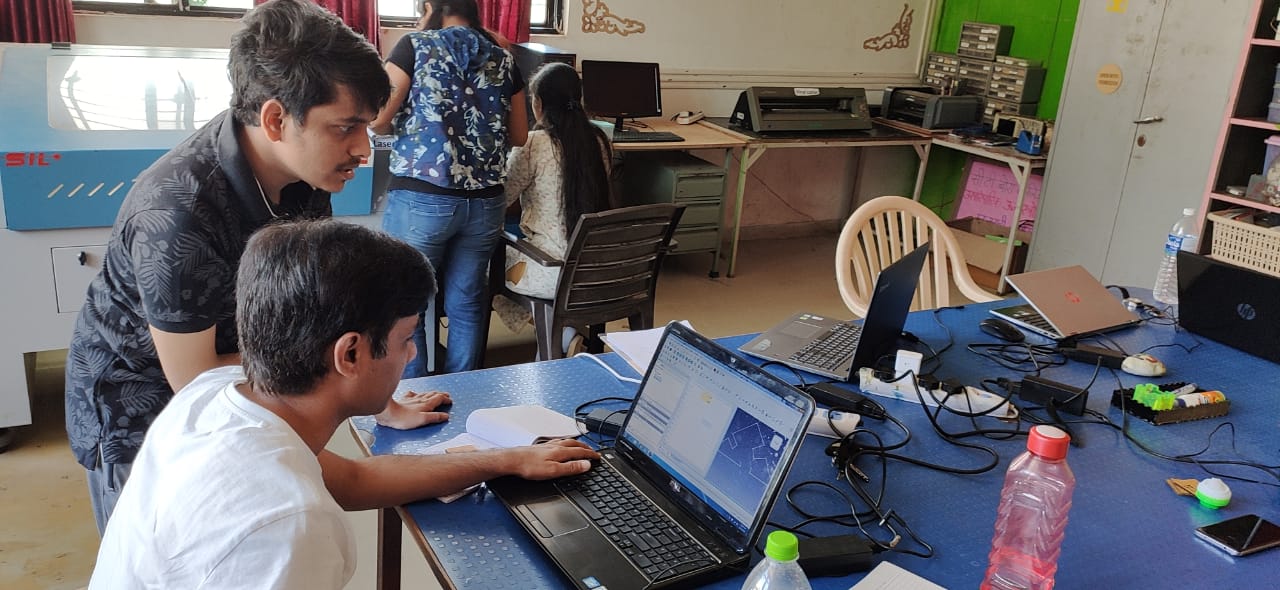 On Thusday morning Our Lab instructor Mr Suhas brief us and and give us detailed information on Laser cutter.In that session he divided our work into four sections to finish our group assignment.So i have to finish first two one i.e.
1.Understand Laser cutter
2.Deep dive into laser cutter speed and power for cardboard only.
Process 1.Understand Laser cutter
About Laser cutter:
SIL Laser Engraving - Cutting Machine is versatile & finds application in signage, indoor & outdoor advertisement, art & craft, gift, shoes, toys, garments, model cutting, papers & packaging, wood & MDF cutting industry, interior, decorators and many more.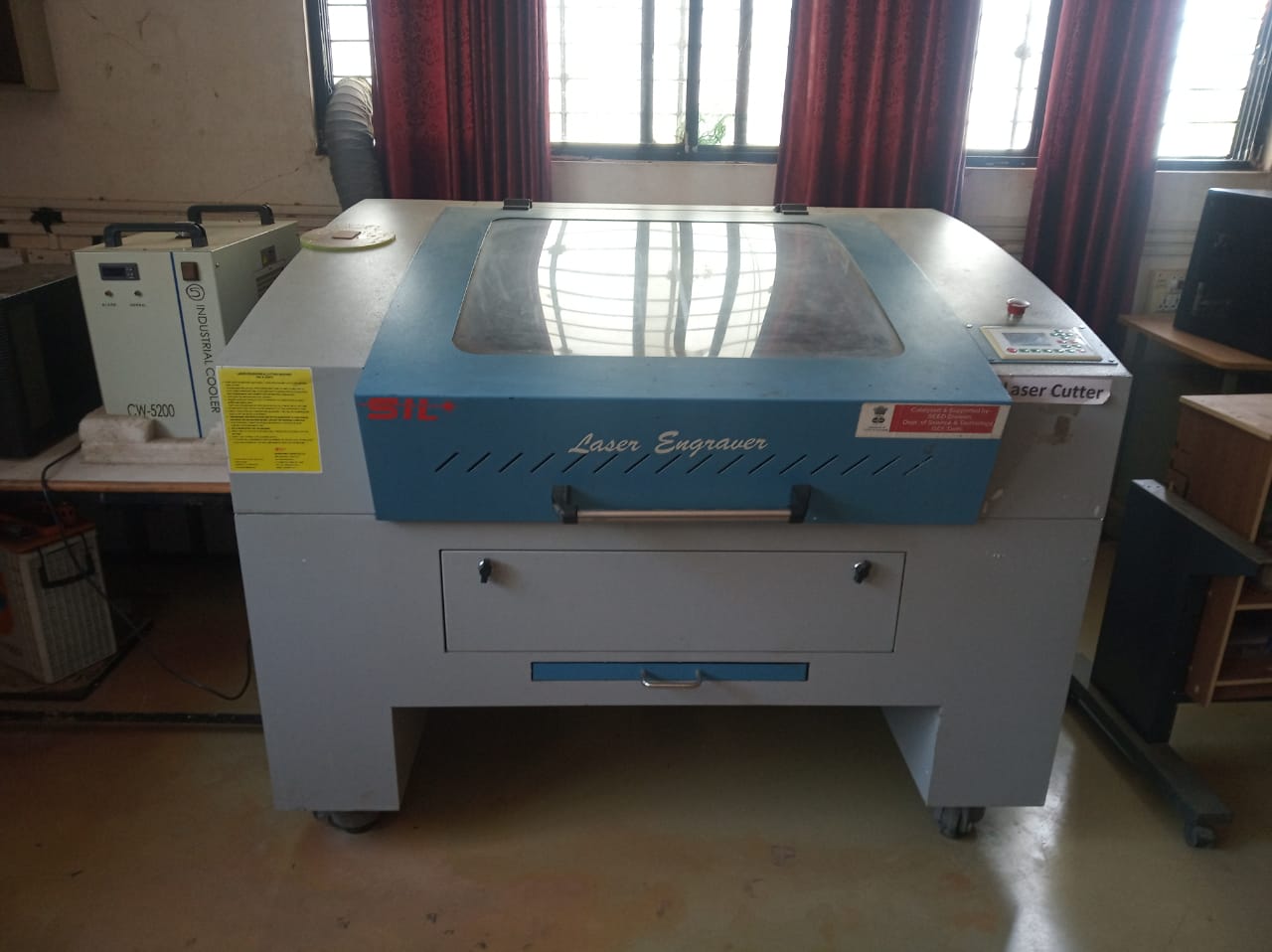 Specification:
Following are the specification of SIL Laser cutter.
Table 1.Specification

| | |
| --- | --- |
| Model NO. | 1325-1318 |
| Engraving speed | 0-640000mm/min |
| Cutting speed. | 0-30000mm/min |
| Laser type | Co2 DC glass laser tube |
| Laser power | 80Watt |
| Positioning Accuracy | 80Watt |
| Processing area | 900 by 600mm |
| Working speed | Adjustable |
| Power supply | AC 220V+ 5%; 50/60Hz |
| Format supported | AI, BMP, PLT, .DXF, DST etc. |
Features:
Top cutting precision and positional accuracy,
Improved edge quality and surface finish,
Strong repeatability,
The use of materials not cut by traditional devices,
Drilling and engraving in addition to cutting,
Negligible workpiece degradation,
Cost-effectiveness,
Minimal thermal stress zone,
Cuts of complex shapes
Procedure to start Laser cutter:
Check mains->

Turn on isolation transformer->

Turn on UPS->

Turn on Air compresser->

cooler->

Turn on Laser cutter main->

Turn on Laser->

Turn ON Exhaust->

Turn on Lamp->

Interface with laptop->

Download file from lptop to machine ->

Finally,click on start button of Laser machine

Process 2.Deep dive into laser cutter speed & power

In afternoon session we planned to understand the effect of speed and power on cut width , kerf angle, engraving depth.
Friends,when we used laser cutter to cut the material most important aspects to consider is to balance the speed and power. Usually,we expect the machine to cut the material as fast as ,but are they enough strong to do this?"may be not".

Our experiment was simple: using "FreeCAD" we drew a series of 5mm by 5mm squares and cut 10-20 examples of each using different Energy settings. Each individual square was measured with a micrometer for two different characteristics:

So What exactly we did?

We design a 2D Square using FreeCAD around 22 pieces ,each one is tested with different speed and power for cardboard,MDF and acrylic sheet.Following table shown you comparision of laser cutter performance with repect to speed and power for diiffwrnt material surface.

Table 2. Speed vs power for cardboard material surface
Material
Power
Speed
Star rating
Cradboard
55
60
**
70
60
**
45
60
*
40
30
45
40
*
65
60
***
65
50
*****
40
30
60
50
**

Test pattern on cardboard

Summary:So after doing all above exersize we finilised the rules for cardboard which i am going to used for my individual assignments i.e.We select speed 40 mm/sec , 70 % power and add kerf of 0.20 mm

For detailed information about group assignment please click here Group Assignment

Top
2.Individual assignments on Laser cutter:
My individual assignments is comprised following four parts such as
Use of spreadsheet in parametric design
Design in FreeCAD
Use of RD Third party software
Use of Laser cutter

I followed below steps that actually take you for above four parts one by one so lets do it!
Step 1:Used of Parametric Spreadsheet
Create a new document
Go to spreadsheet workbench
Click on Spreadsheet to create new spreadsheet

Step 2: Adding Parametric Spreadsheet
Agian switch the workbench to sketcher mode

Step 3: Adding Parametric Spreadsheet
Go to window menu and select tile option for combo view
Add the parameter which you suppose to apply with certain value
Right click on value and select property
Click on alias
Write respetive parameter name for example i type Rad for radius of circle
Click on OK
Note:In the spreadsheet itself i add the kerf of cardboard which we calculated during our group assignment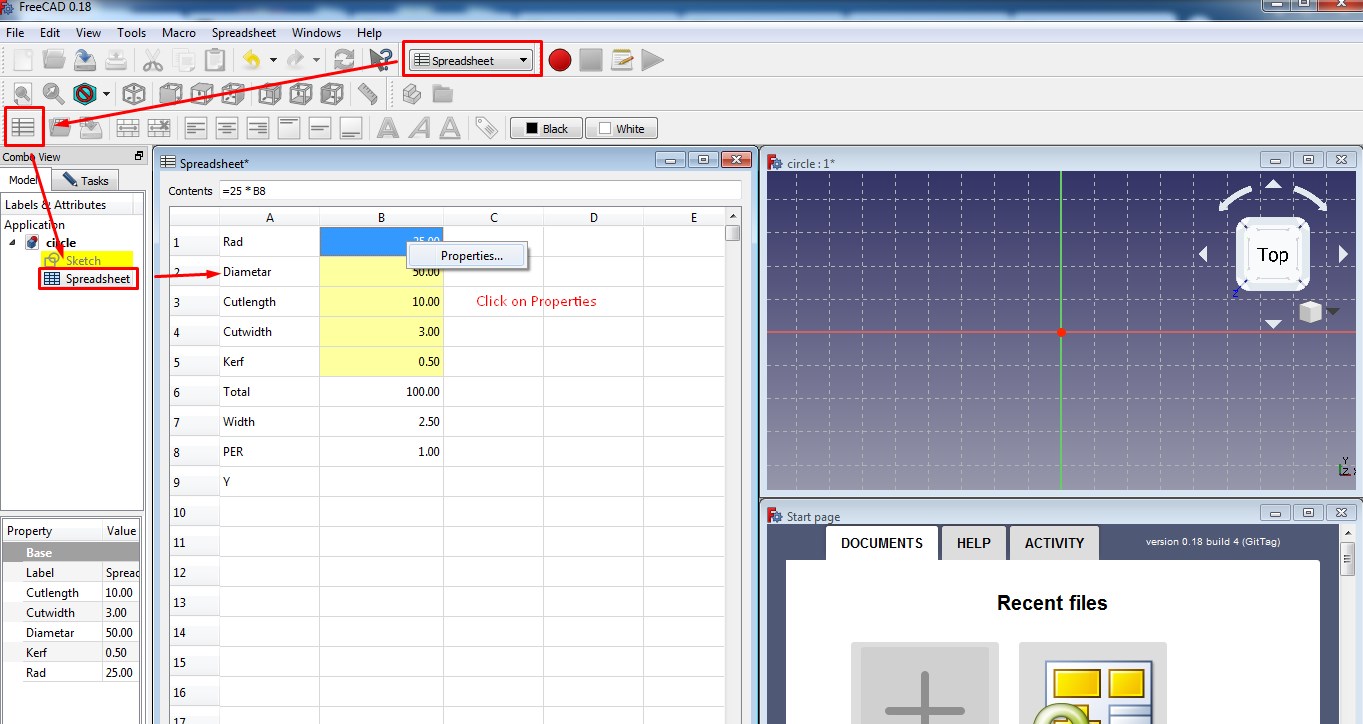 .
Step 4: Adding the first circle and constraints
Go to sketcher workbench
Draw the sketch
Apply constraints like diameter,radius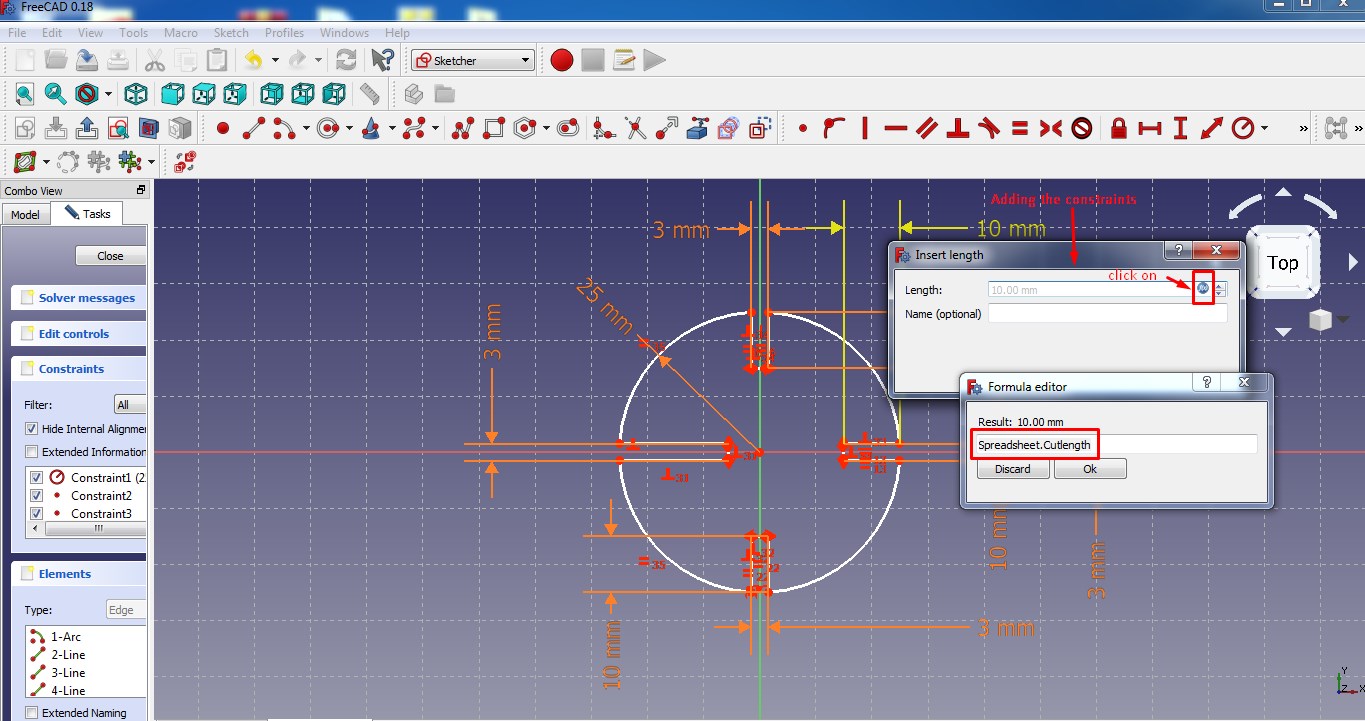 Step 5:Adding the first circle and constraints
In following screenshot you can see the change in shape of circle as the value in spreadsheet get change.This is quite usefull for big design.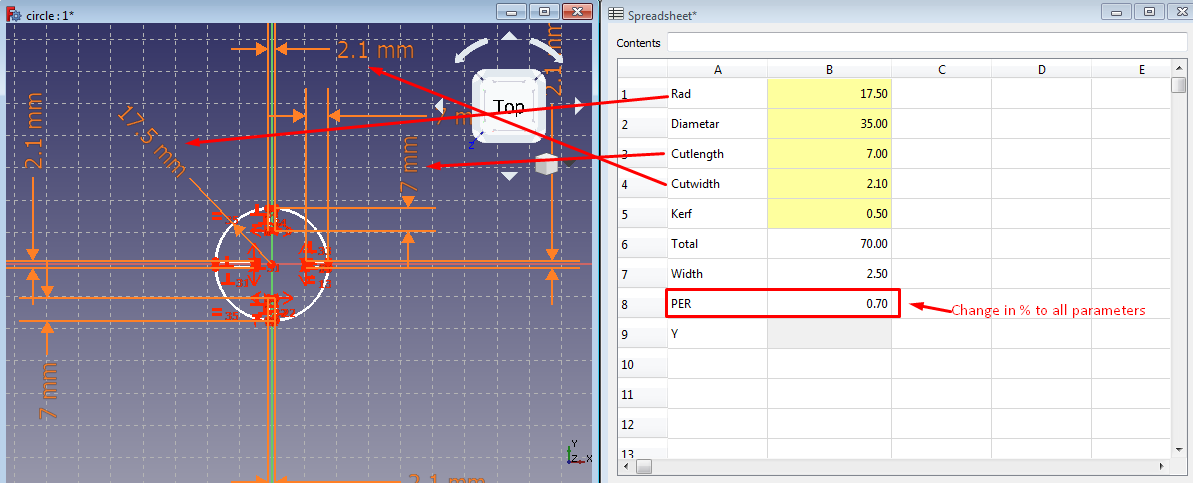 Step 6: Adding the first circle and constraints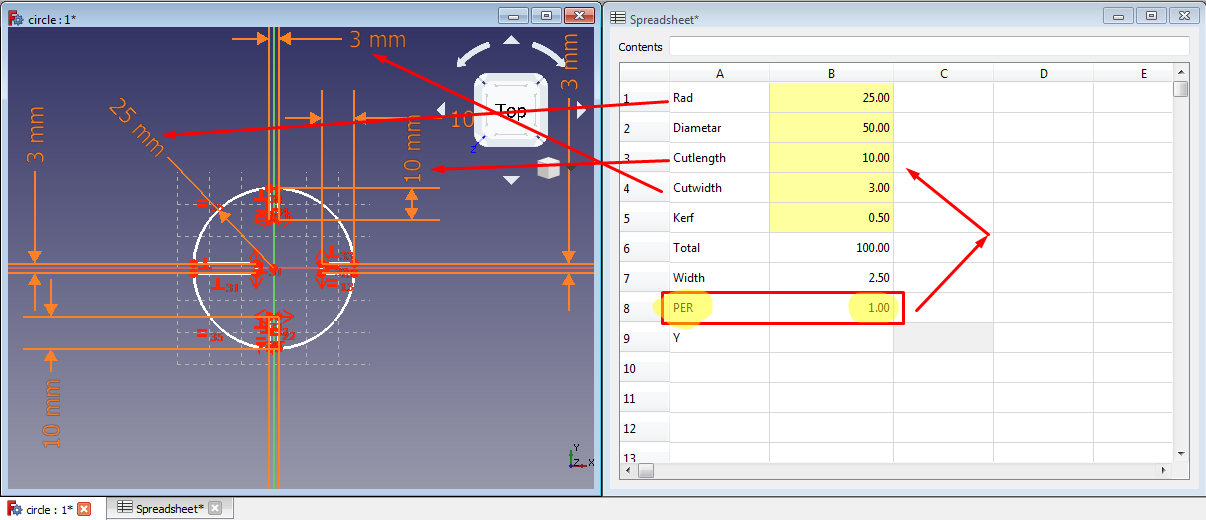 Point to be noted :Design rules for adding kerf
When i finished my design i need to select material like cardboard,acrylic or MDF and keeping in mind respective kerf of them as well.
I choose cardboard and accordingly i used the kerf(0.20mm) of cardboard which we calculated during group assignment part and which i just add in spreadsheet file.
Adding kerf in spreadsheet avoid the problem of press fit of two part of cardboard.This is advantage of having known kerf before we actually go for our cutting section.
Step 7: Draft workbench
Switch to draft workbench
Select the sketch
Go th file menu
Click on export
Save as type with Autodesk DXF 2D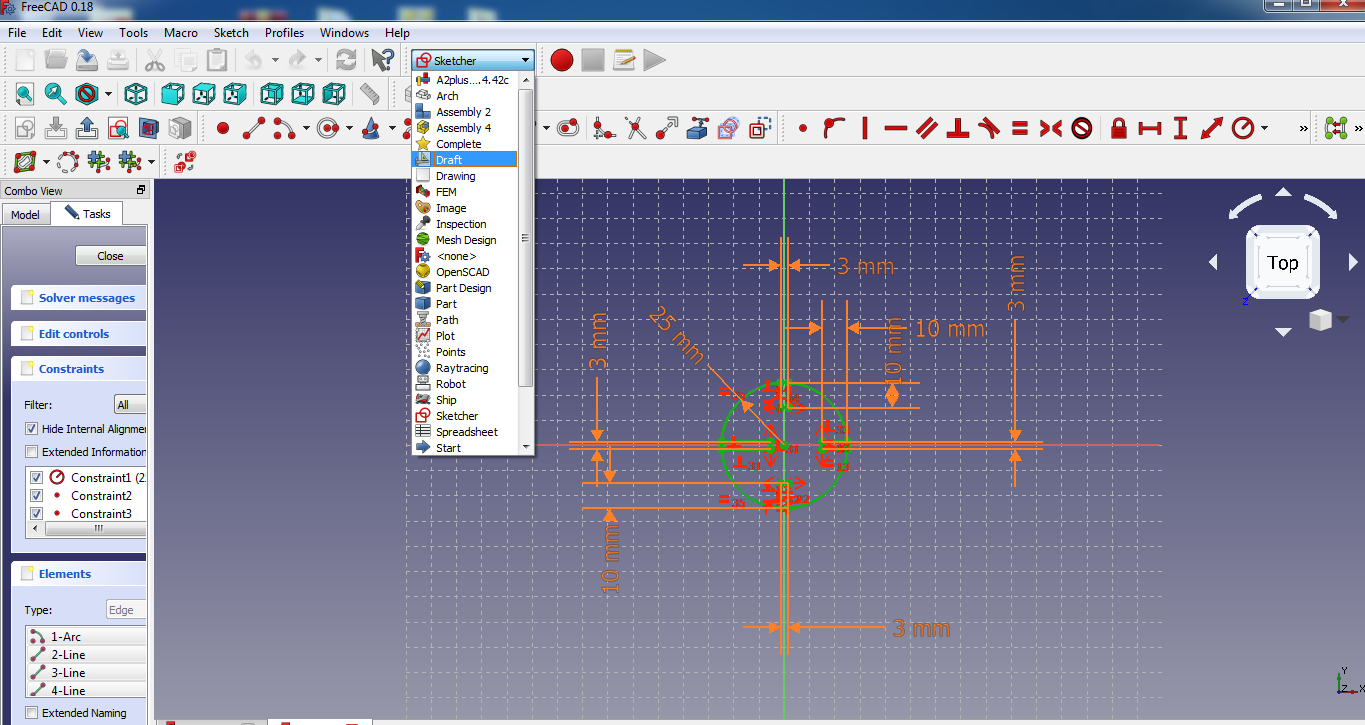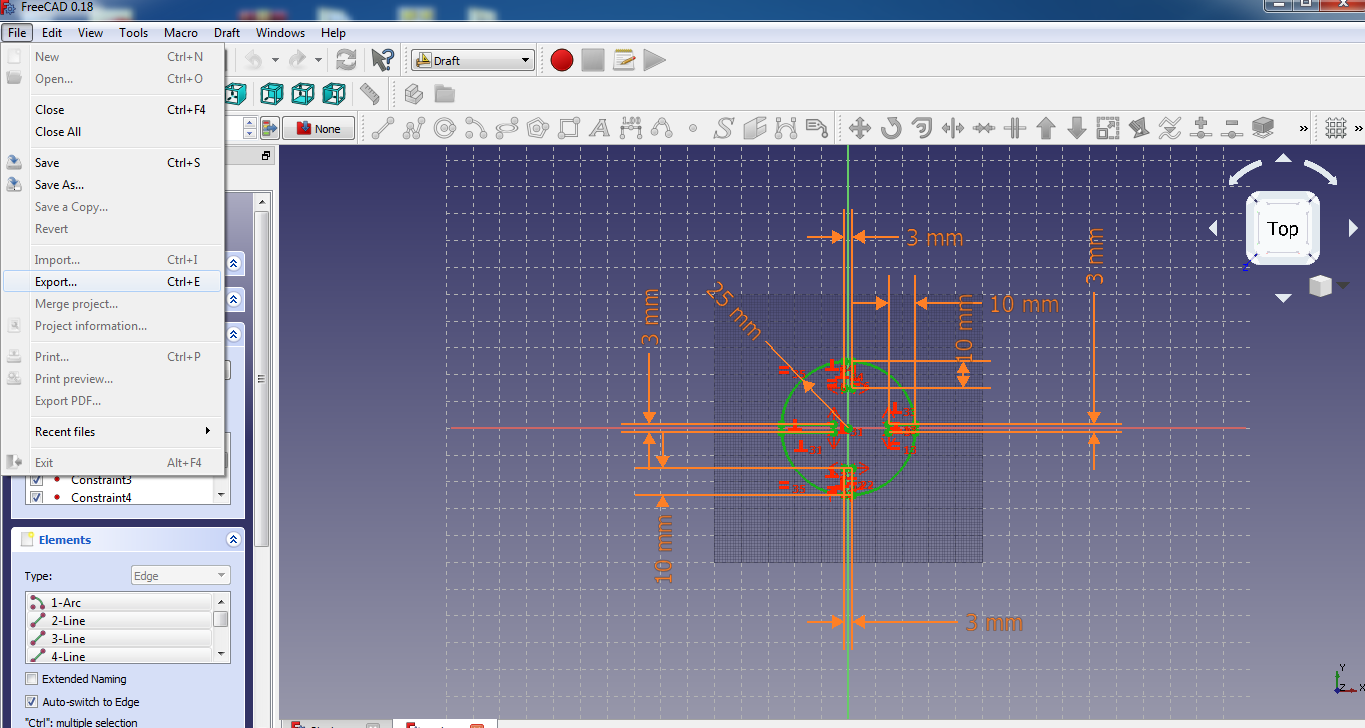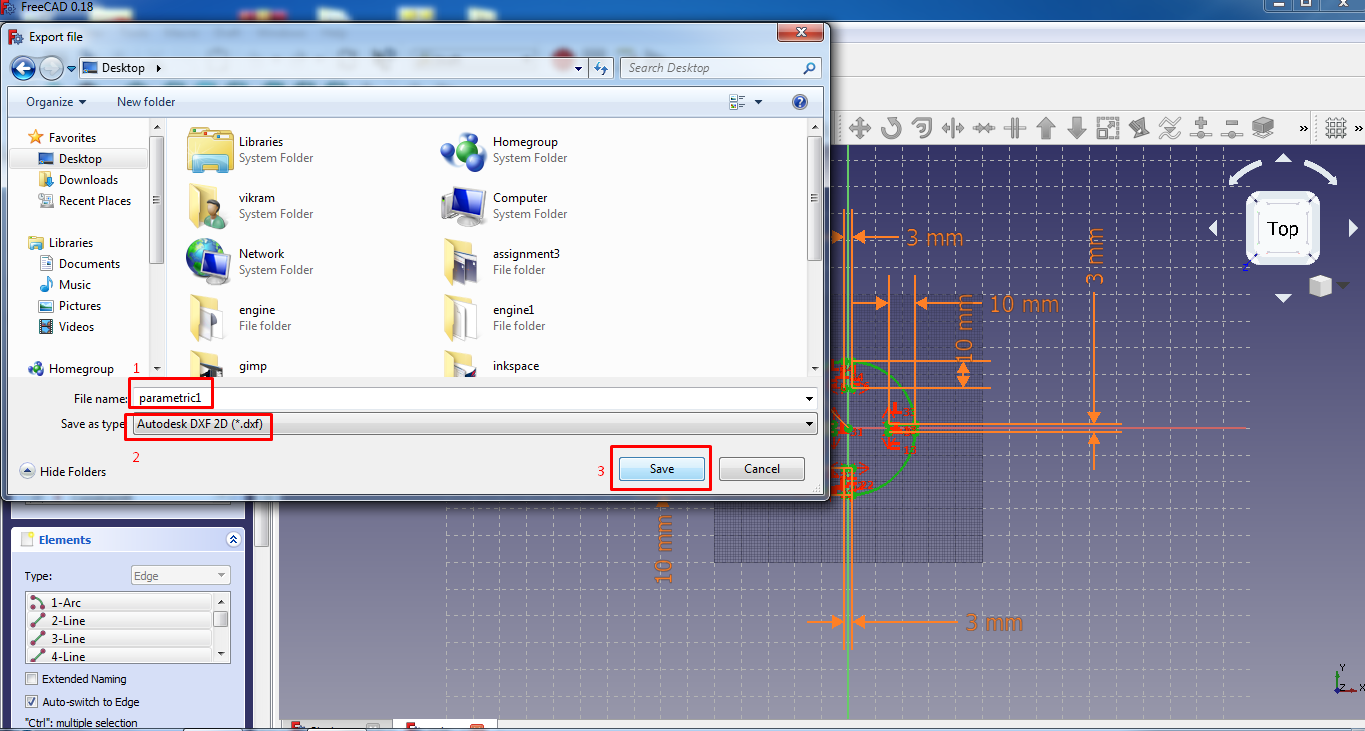 So in this way we finished the first two part of our work.Click here to download parametric design freecad file.
Step 08: Open to RD WORKS S/W
Install & Open RD WORKS S/W
Click on file menu
Selct import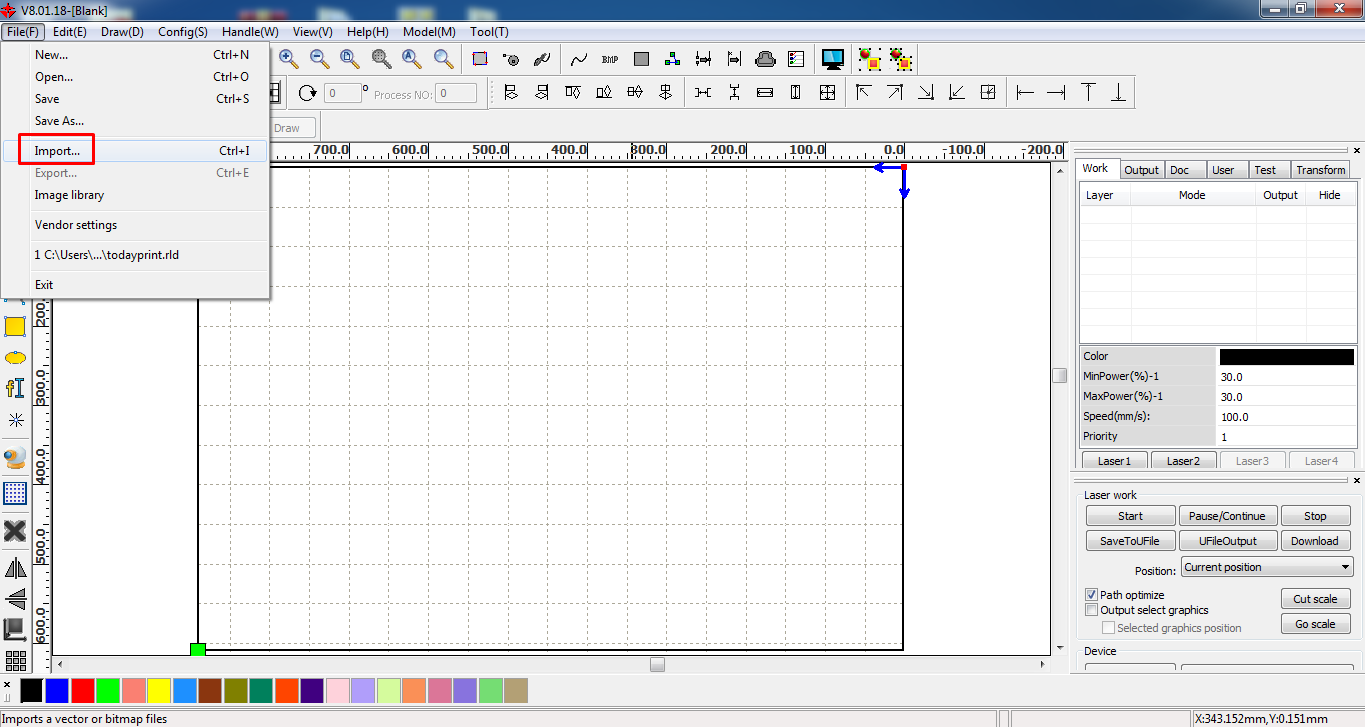 Step 09: RD WORKS S/W - Steps 4&5.
Selct the DXF file which you design in freeCad
Import it into RD works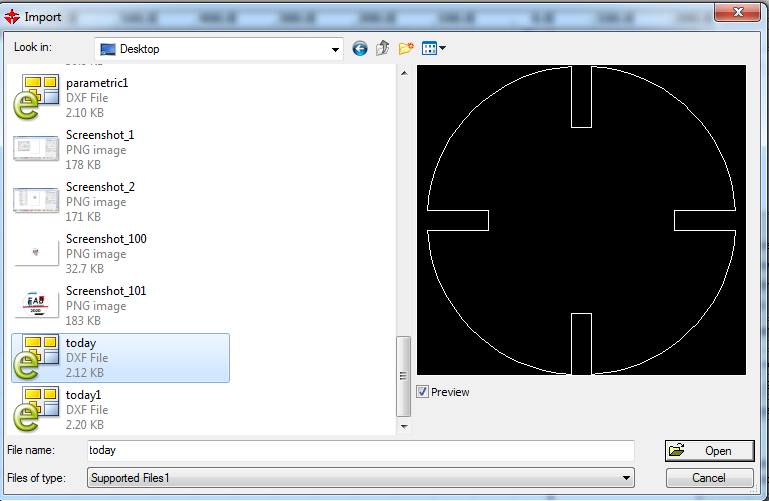 Double click on cut mode
Set the parameter library
Here i refer the table of Speed Vs Power which we calculated during our group assignment for cardboard material.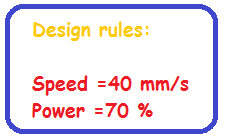 Make sure USB connector is properly interfaced with laser cutter
Click on download
File get upload in machine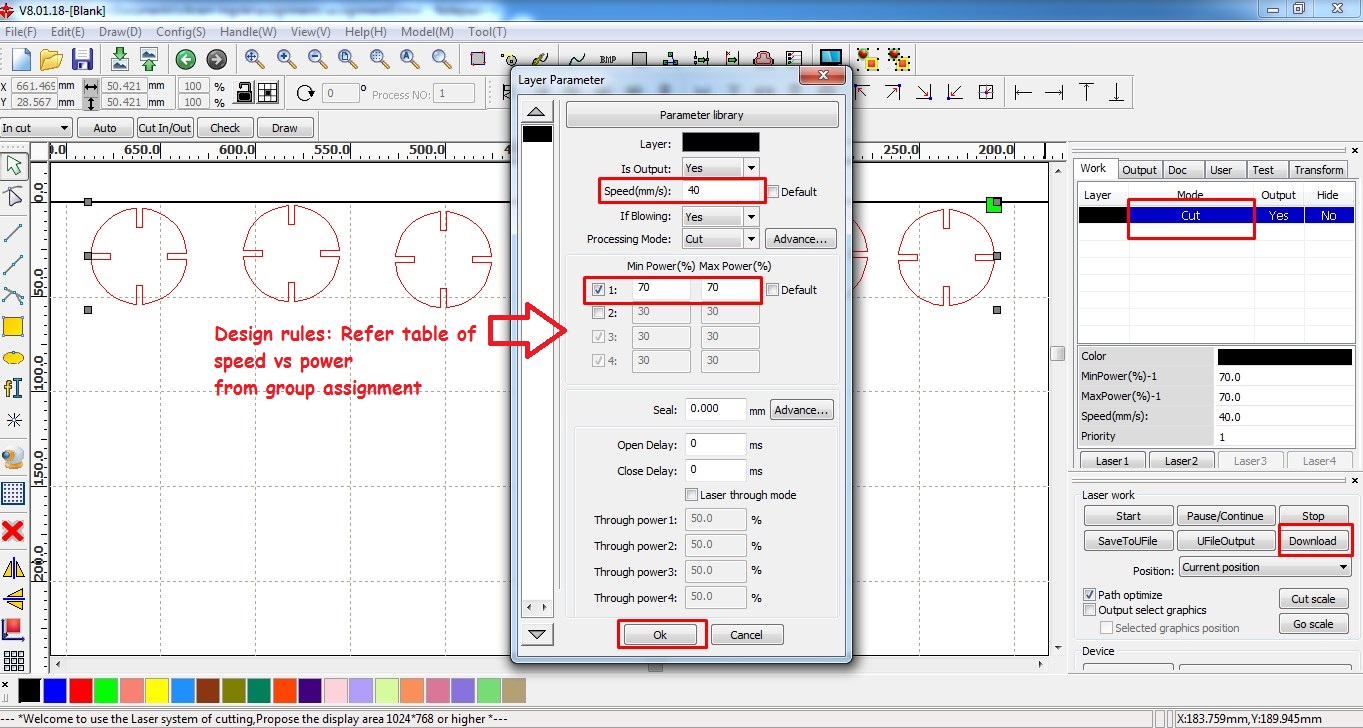 Step 10: Hands on laser cutter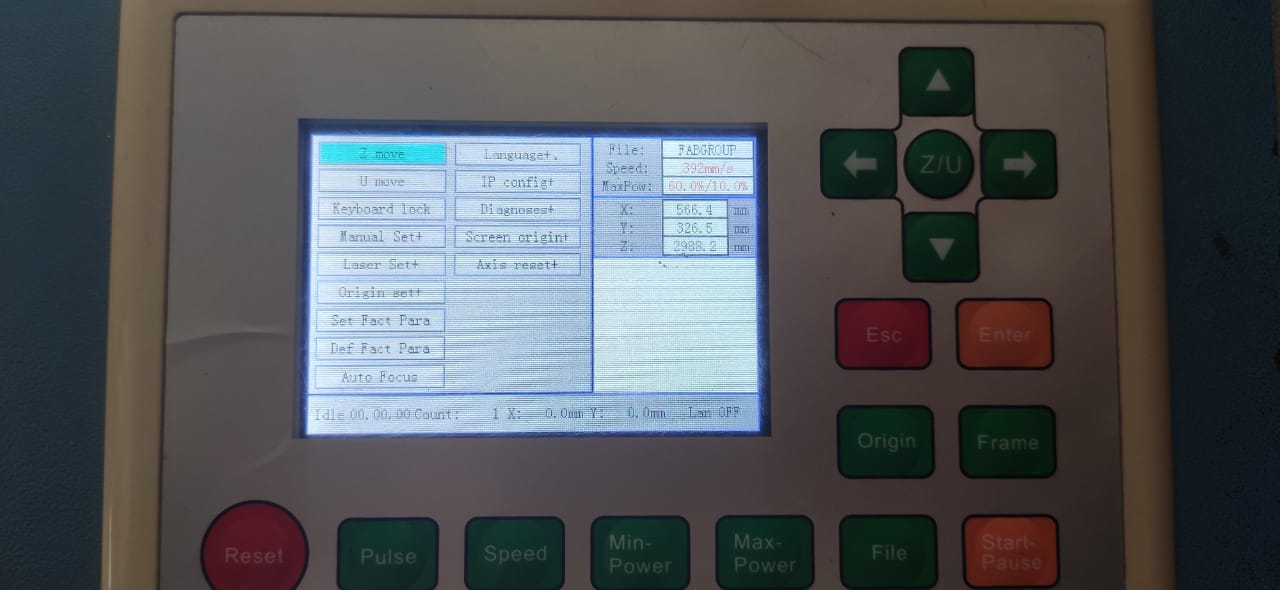 Monitor pannel of Laser cutter machine where we can do different setting that need to be done before cutting the materail.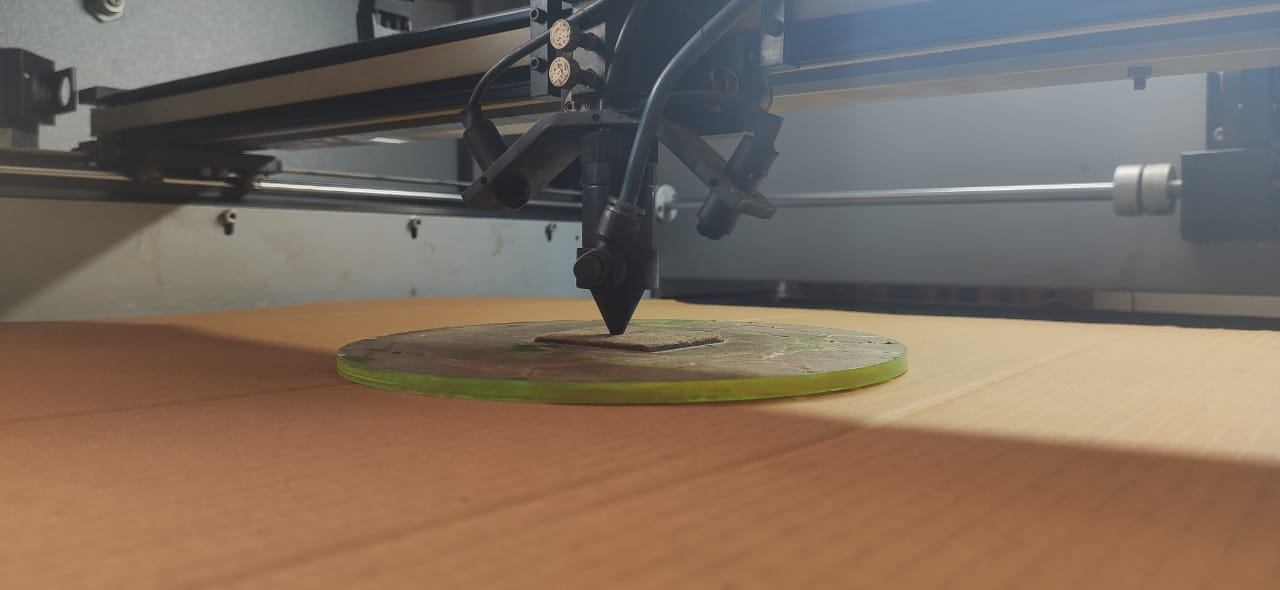 Adjust the position of laser
Set the origin and click on frame
Finally click on Start/pause button
Machine starts finally.....

Step 11.Press fit Assembly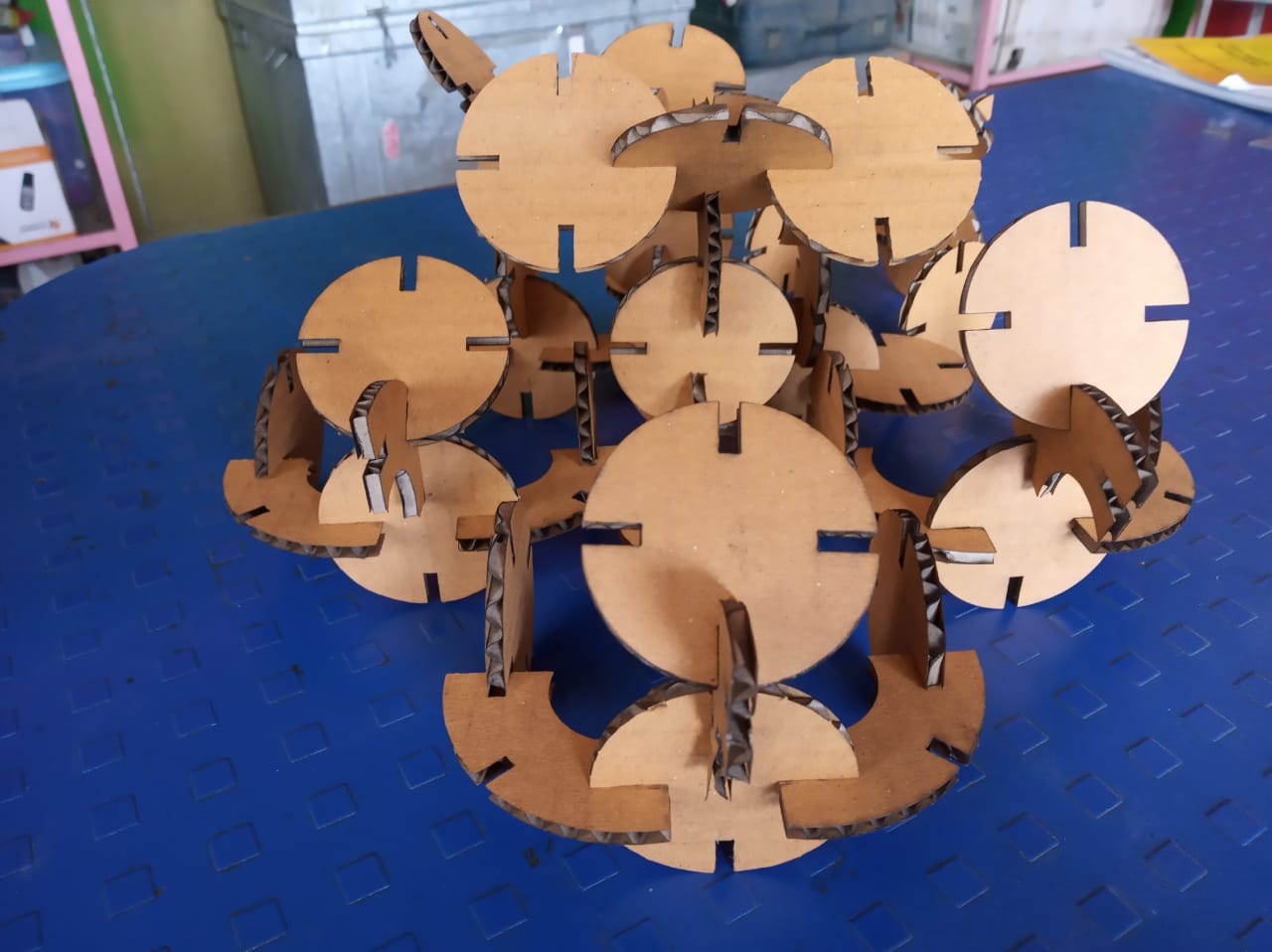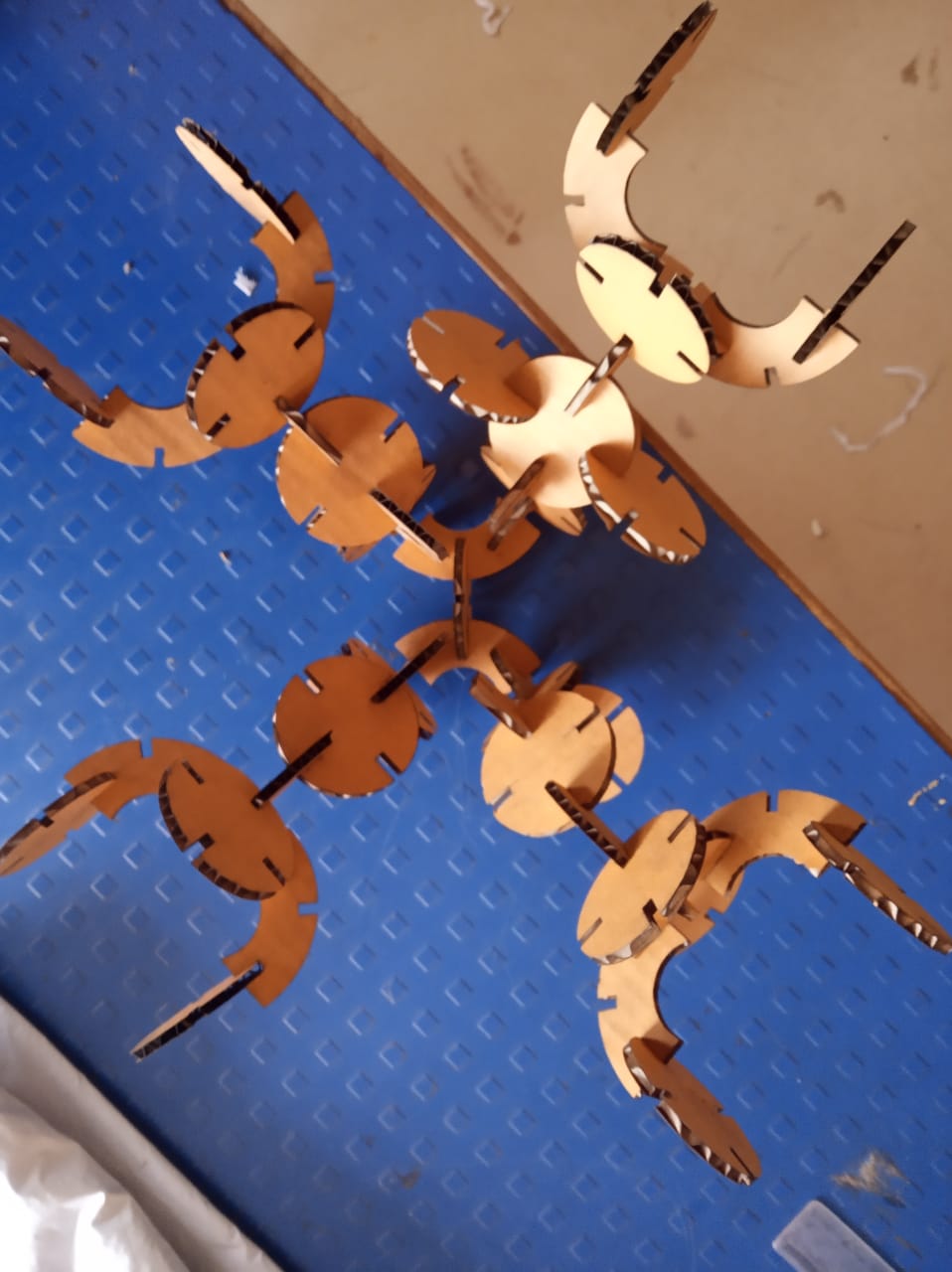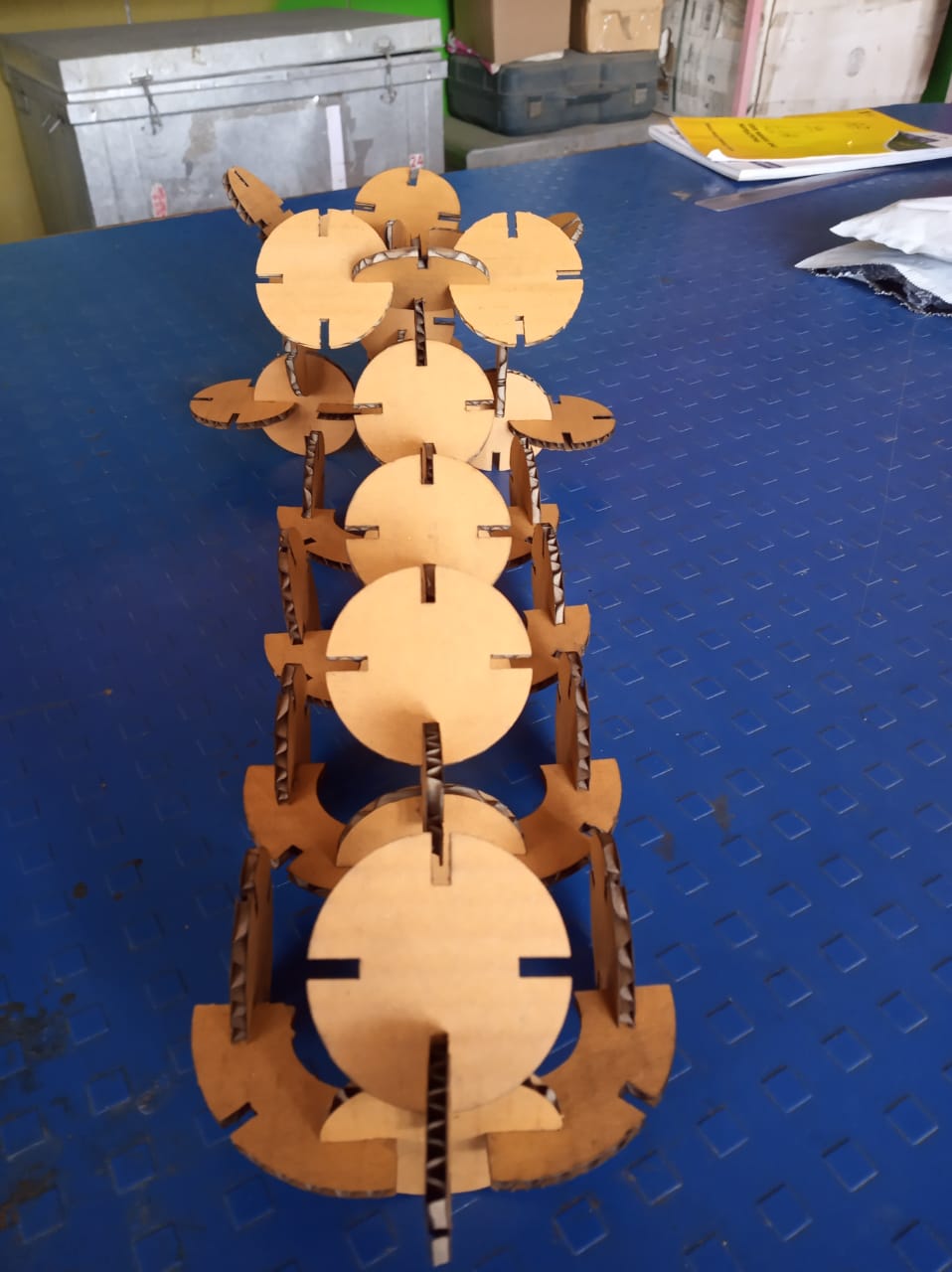 Its really fun to press fit the object and made different view.I am experiencing for the first time and i enjoyed quite a lot.
Top
About Vinyl cutter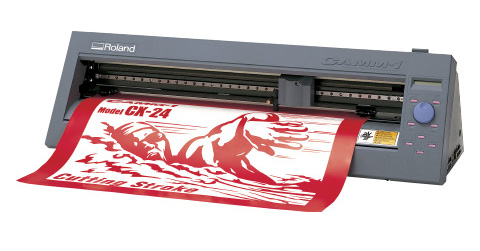 After finishing the task on laser cutter we start our work on vinyal machine.Accordingly first we planned to collect the information about the working operation,which Software required.So below i just give the details of it.Then we planned to sketch the design and print it usung vinyla cutter.
Part names and functions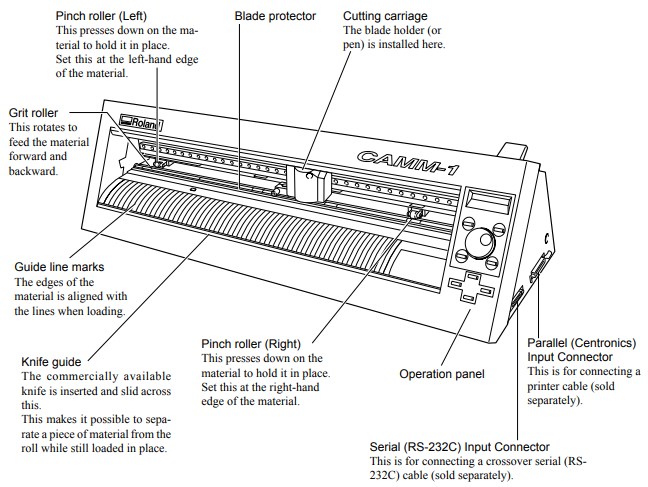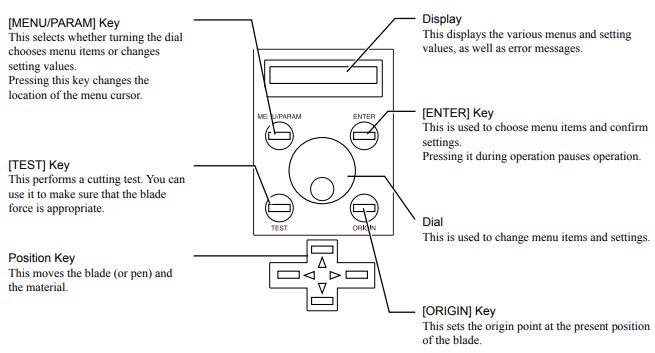 What this machine is all about?
A vinyl cutter is a type of computer-controlled machine. ... like a printer controls a nozzle, the computer controls the movement of a sharp blade over the surface of the material. This blade is used to cut out shapes and letters from sheets of thin self-adhesive plastic (vinyl).To know more about Vinyal cutter please visit the company website.The CX-12/24 is exceptionally easy to use and incorporates advanced features previously available only on Roland's PRO series vinyl cutters.
One piece front panel

JOG dial eliminates dipswitches

Easy-to-read 16 character LED display

Push button replace membrane switches

Relocated material load lever

Larger, single-action pinch roller assembly

Cutter knife groove on front apron for easier manual cutting

Steps to used Vinyl Cutter:

Export design sketch in png format
Load the design Sketch on software named as FabMod in png format
Resize the image accordingly to your requirment.
Select segment
Select type 2D
Finally Click on send it.
Put the vinyl paper in machine

Before you start anything first think exactly on which portion of paper you want to print the design and accordingly set the origin.
Use the position key to move the blade holder.Move to the position where the cutting test is to be performed.

Note:If adjusting the blade force does not produce good cutting results, then adjust the amount of blade extension from the blade holder

Wait , for while
See , here is my print .

Feeling happy to see the my first design on vinyl cutter.It was really wonderfull experience.
Learning outcome
Understand operation,specification and most imporatnt is hands on the Laser cutter.Then using laser engraver we test different materails like cardboard,MDF & acrylic with respect to speed & power.Then calculate the kerf for each one as well.I understood the how kerf will help you to press fit your design after engraving.
Understand the different tools of Vinyal cutter and undestand how to operate it.
To characterize and use a laser cutter and a vinyl cutter
To manage file formats
To make press-fit joints
Top
Download: