At first I got in charge of the wires and electronics. I used dupont connectors to prepare all the wires and connect them to the Arduino Mega Shield.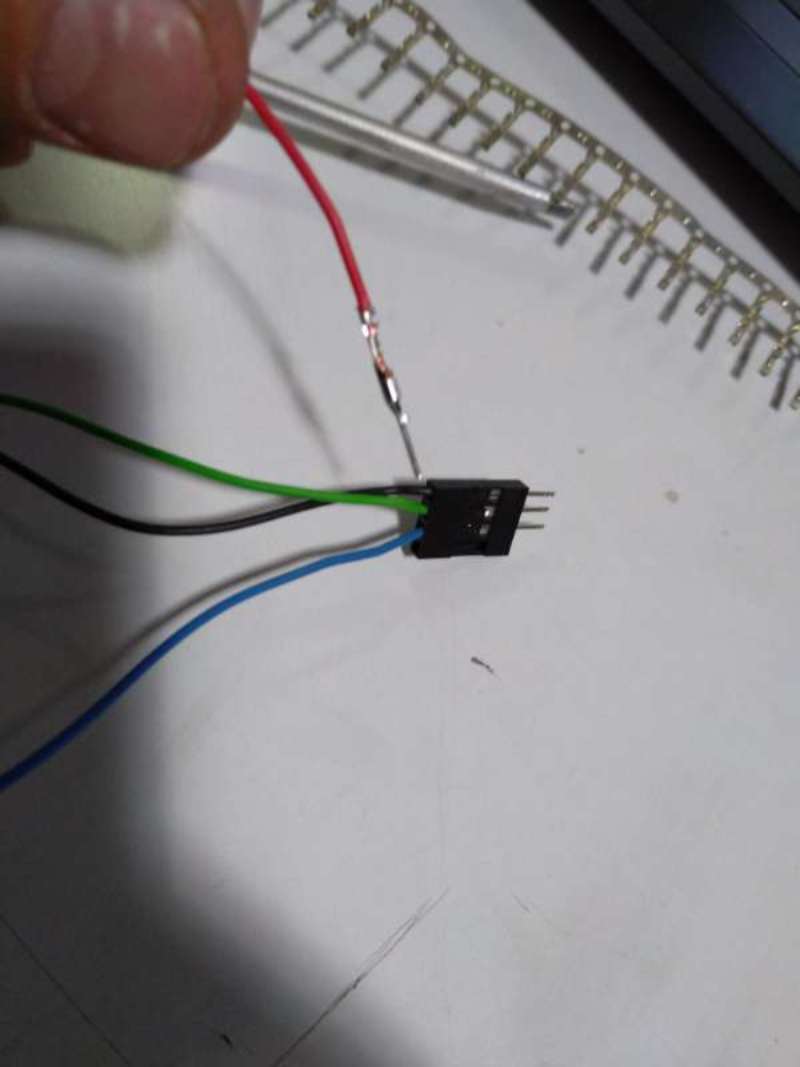 It's important to use a good pliers to crip correctly the wires, after that you need to put them in plastic box in the correct order. If the connectors are not correctly crimped, it won't be easy to put them inside the blackbox.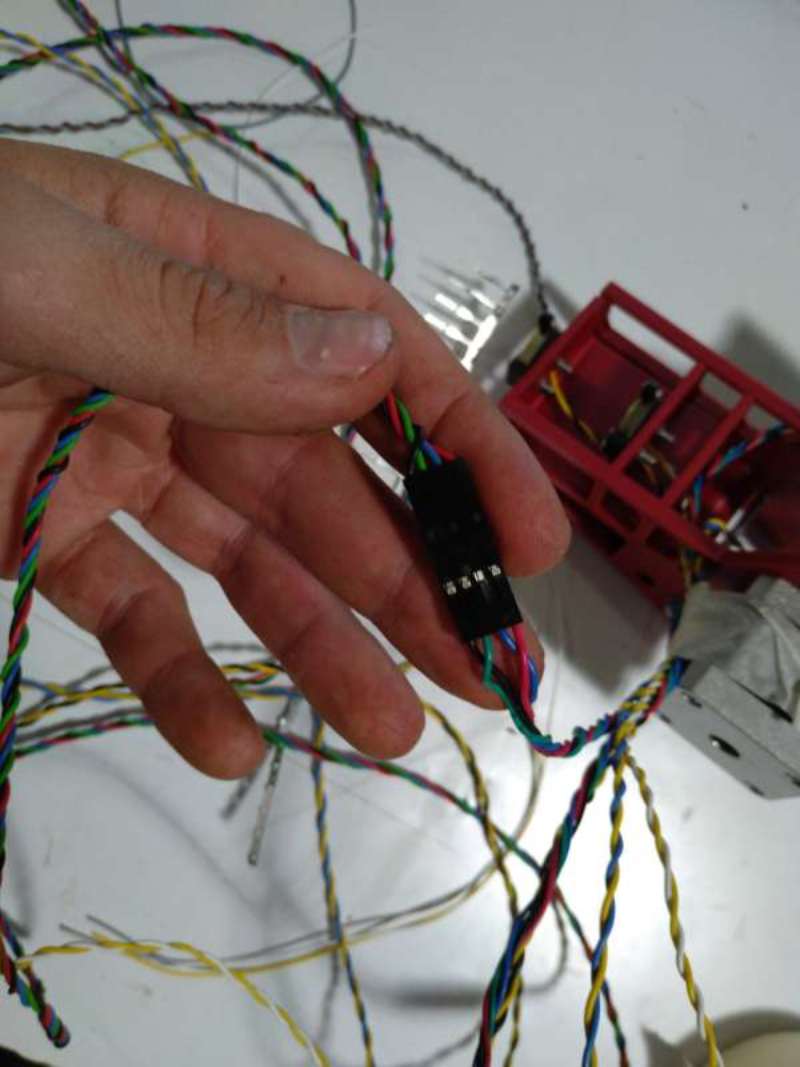 I connect the motors to the shield using separate wires, I did it like this because i thought that it would be easier to connect them later to the arduino, which is wide in the rotary base.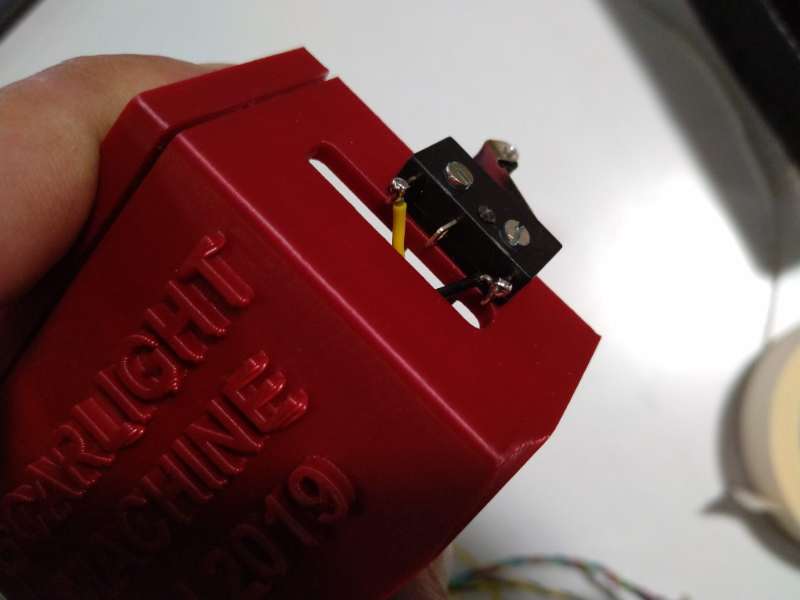 For the end-stops I could use screws but I preferred to sold them. When I finished I left everything in the rotary base waiting for the next day to put all the parts together. I think It's a nice picture.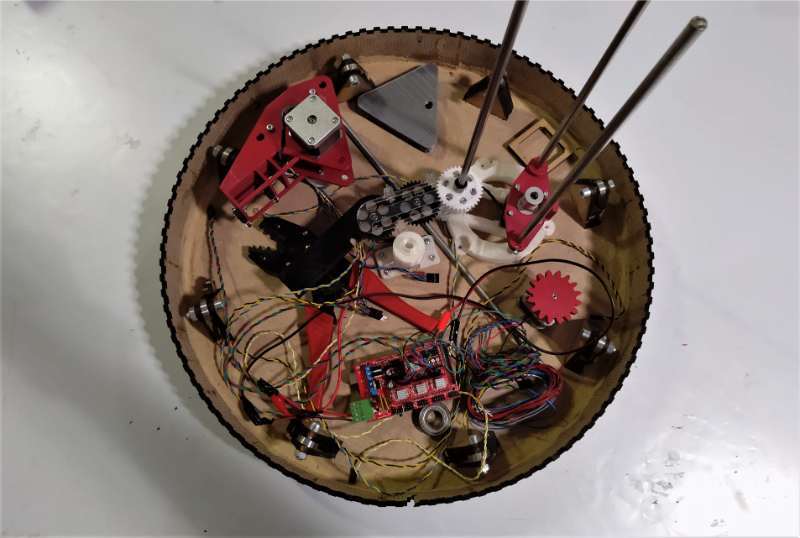 We made many tries without the base mounted but I want to show you here the final part of the electronics and how we manage to connect everything and close the rotary base. Maybe we could think about this better... Anyway, at the end all the wires were inside, alive and well.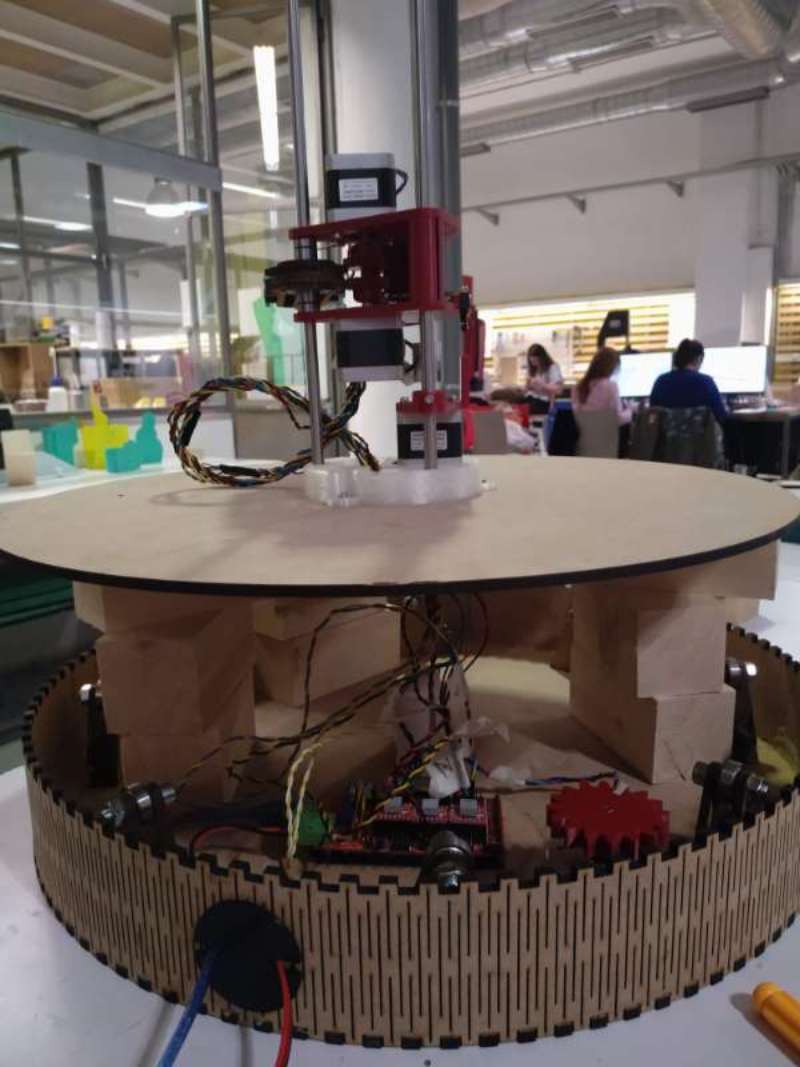 P.D. the black piece to hide the hole for the power and connection wires it was a quick upgrade of the machine. Just a 3dprint part made designed in minutes. I uploaded the file anyway.