This week I got distracted with some things and I'm late with the assignment. To made things better I chose bluetooth instead a wire and thing become complicate for me...
The reason why I chose bluetooth it's my final project. I'm going to need a wireless system because two elements will by separate from 5 to 12 meters and I think that it's a huge distance for a wire.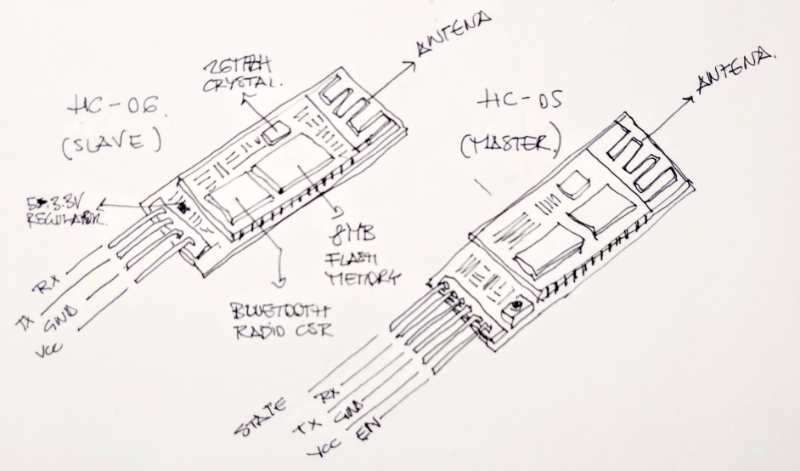 The modules that I'm going to use is the HC-05 and the HC-06. The first of them (HC-05) can be use as a slave or as a master, the second (HC-06) only as a slave. I made this drawing to understand better the different components and the difference between them. Visually HC-05 has more pins and a button
The goal for this week
I had a big goal for this week, I wanted to create the 3 boards that I need for my final project in this week and connect them. Many things to do from scratch.
I lost time trying to understand capacitive sensors and how I could adapt them to my poliuretane resin climb holders. I made some drawings about that.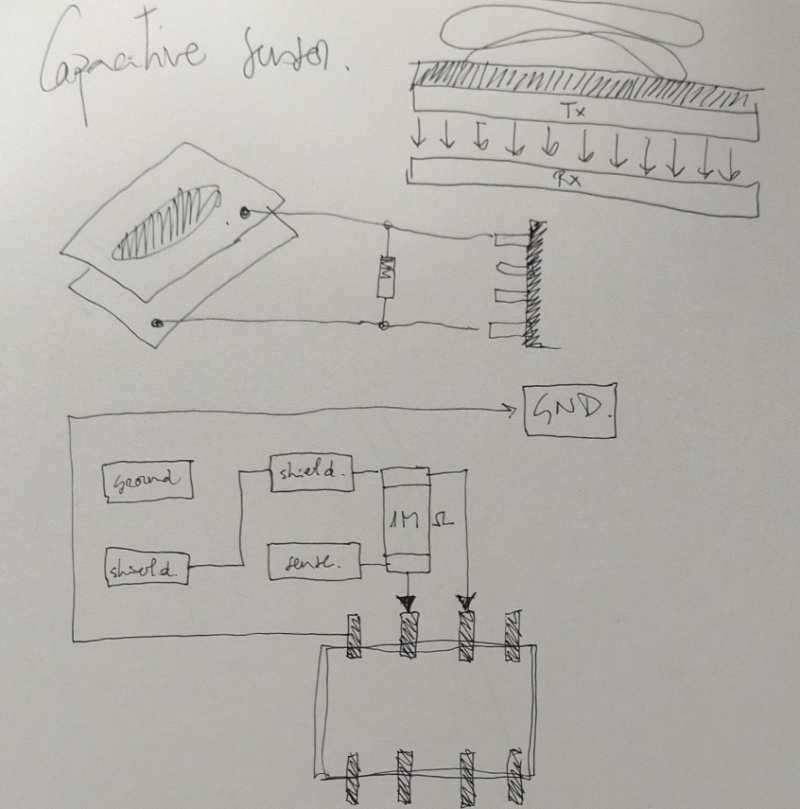 Two boards will have a capacitive sensor, a led, a battery and a bluetooth. The third one it will receive data from the sensor and show a timer in a LCD screen, the board also includes a button, a battery, two LEDs and the master bluetooth device.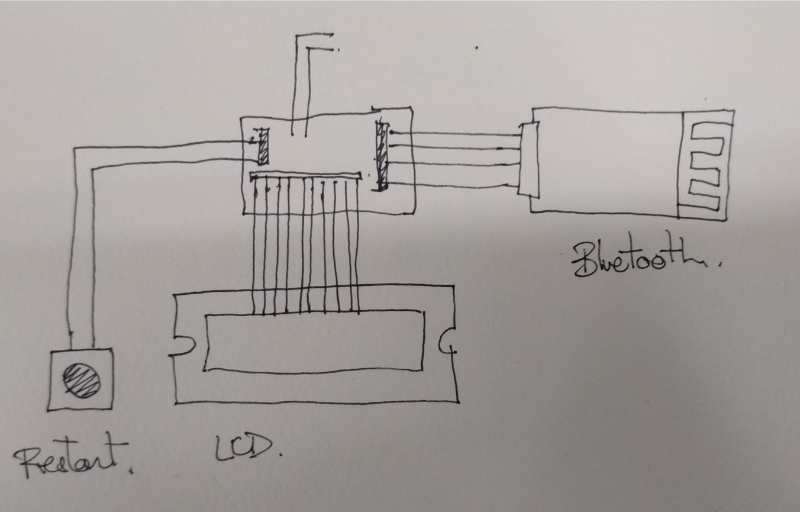 Testing. (debugging a no-assingment)
To test the bluetooth device I used my Fabduino. As an exercise I want to connect the bluetooth device and the LCD and send messages from my computer to the board.
It was my first time using a Protoboard so I started trying the resistors and the connections with a simple LED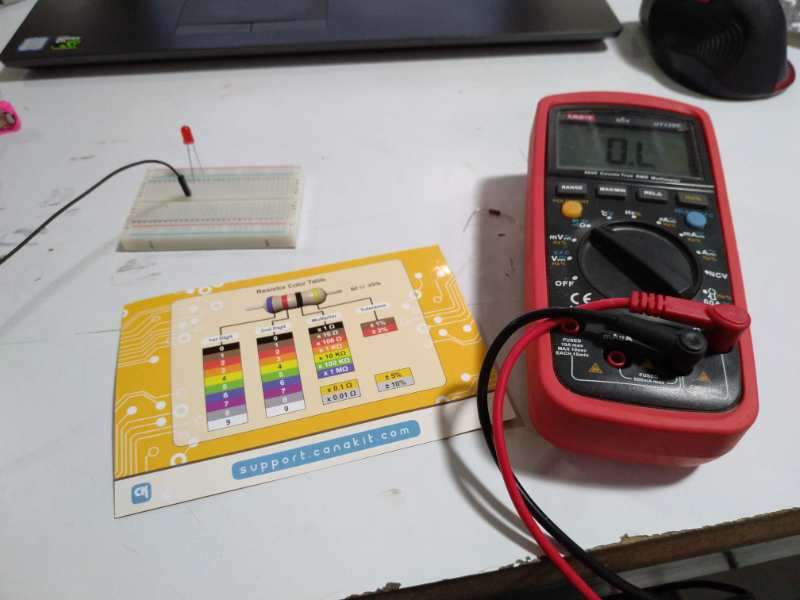 I spent more time than I wanted doing this try, my FTDI with an outpower of 3.3V it wasn't working well and I ended using a regular one with a out power of 5V. It worked well but I spent the time worried about burn the ATmega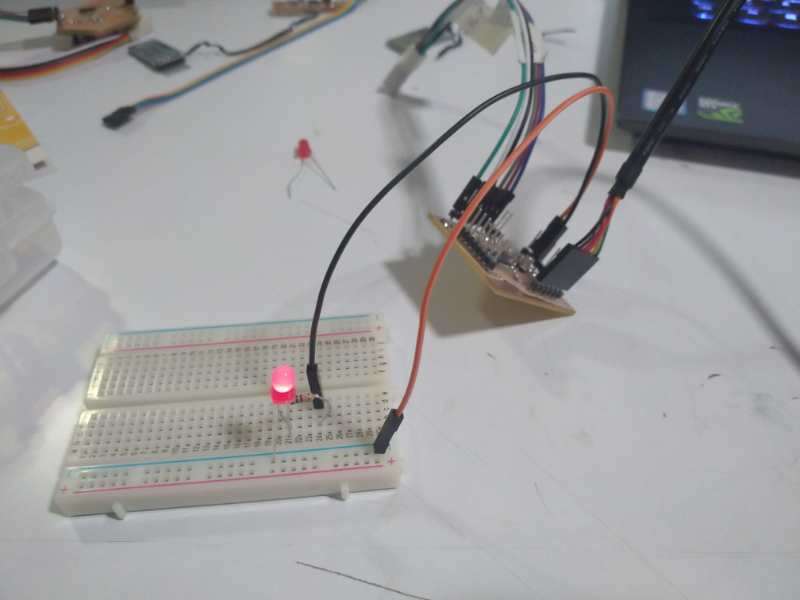 When I learned how to use the protoboard I based on an arduino diagram to connect a LCD.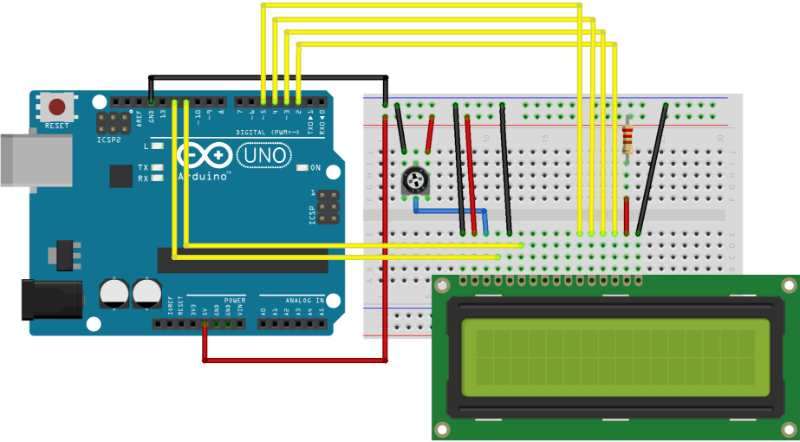 Although I did the connections well the screen doesn't look good the rectangles appeared and disappeared.
I've tried the example codes from arduino IDE but nothing appeared in the screen.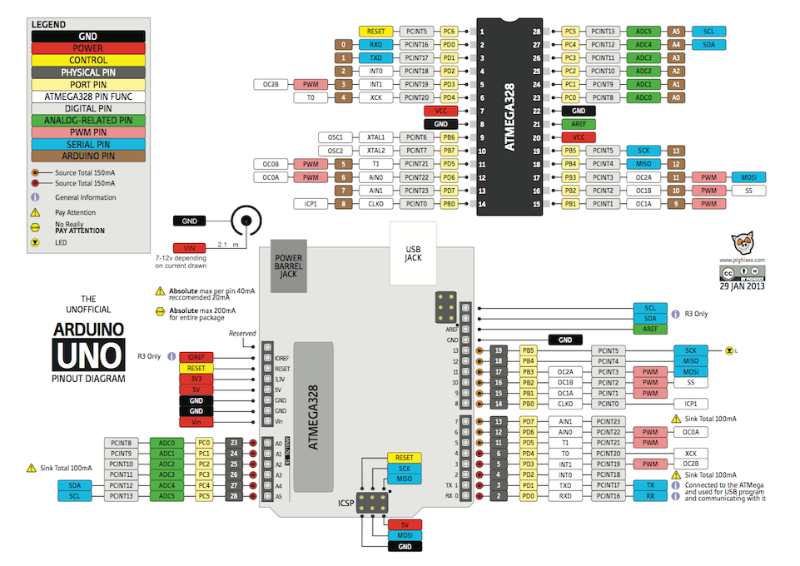 I supposed that the problem could be the screen so I changed the connections for the LCD screen from Fab's inventory. It didn't worked. Again I had problems with the screen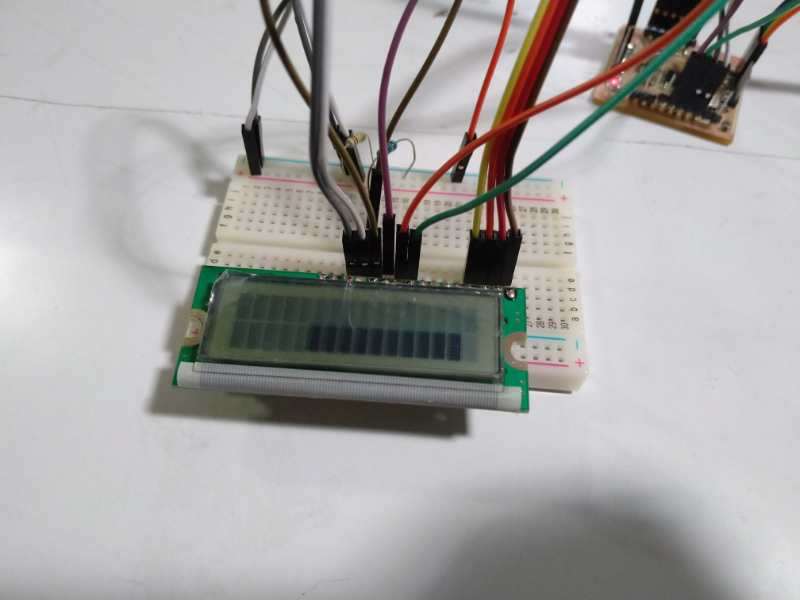 With all this problems I finally didn't even the assignment for this week :(