During computer-aided week I didn't use as much programs as I would like to, so I've been using part of the break time to explore more programs. One of them is Fusion 360. I would like to use it for the design of the machine and I really want to be ready then. I expend a few afternoons watching the tutorials in Autodesk page There are many tutorials and exercises to do and learn more about the program and I fully recommend them.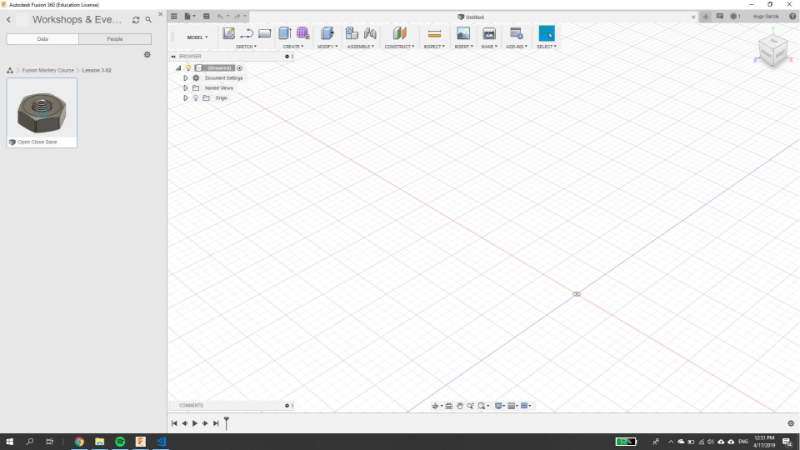 The interface is very clean and has diferent options to touch. There are some ideas that looks odd for me, specially the contextual menu where you can access to commands by moving the mouse in different angles but I think that it can be very useful to work like a pro.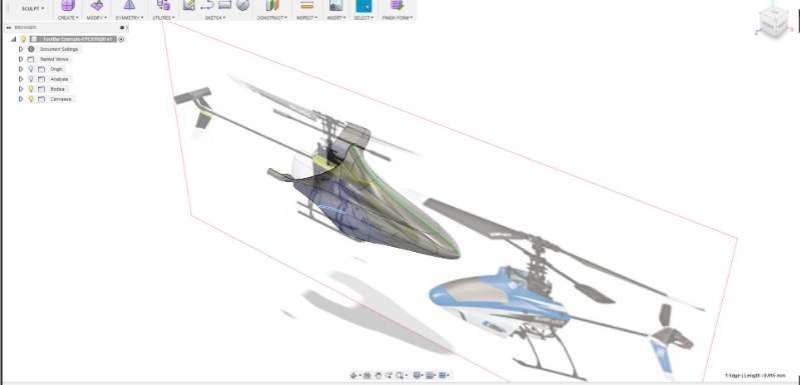 The sculpt mode makes easy to change forms and works very fluid, at least in my computer. It looks easier to use than rhino and the idea of using a parametric program with memory to change things is marvelous for me. I have spent to many hours redoing something because i forgot to save a different version before a change that I wasn't sure about. As an architect, I wouldn't use for buildings or big projects but I think it's perfect for small parts or industrial design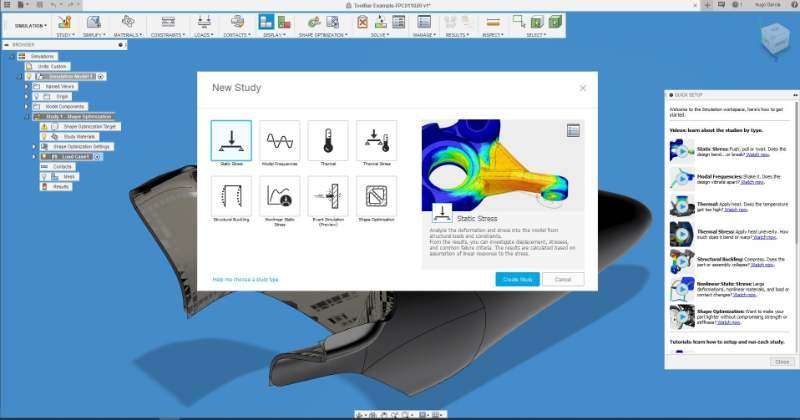 I played a little with other workspace, the simulation one is great and I really want to mix it with generative design to print really optimice parts.
My first model with Fusion 360
I started to created a machine to drawing with LEDs is just the basic structure but it helped me to think about new possibilities. In Fusion is important to understand the difference between "bodies" and "components". Components are independent objects with it own coordinate system and can be move. Bodies are usually parts of a component and they are more restricted and usually joined to another bodies. So it's important to isolate the different parts as components (For me is something like use layers correctly in autocad or rhino).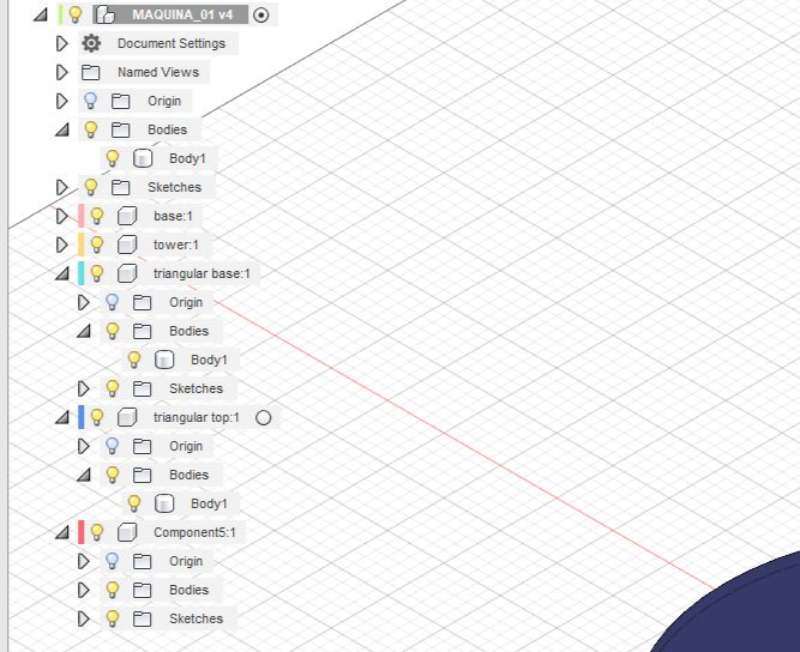 This is the memory menu with all the operations made by order.

Here is the complete result at this point.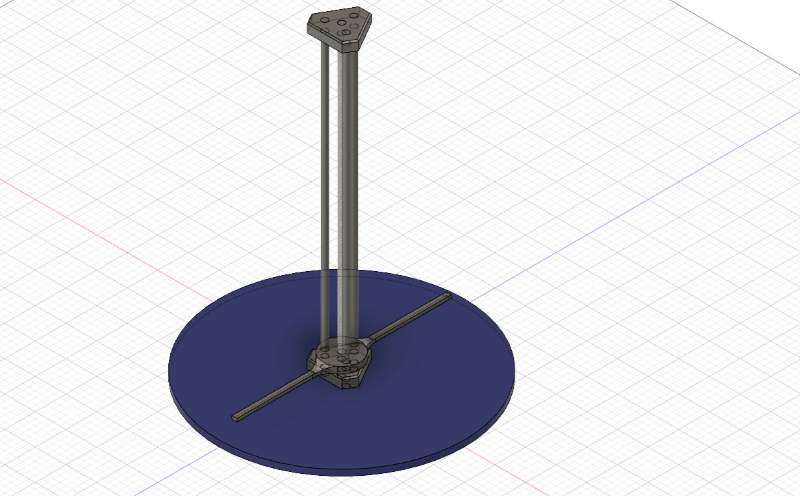 At the beginning everything was is the same color, this was because I wasn't seen a color, the appereance is the associated to a material. I tried to have different texture to understand better the model but I didn't like this idea very much, is to noisy for me.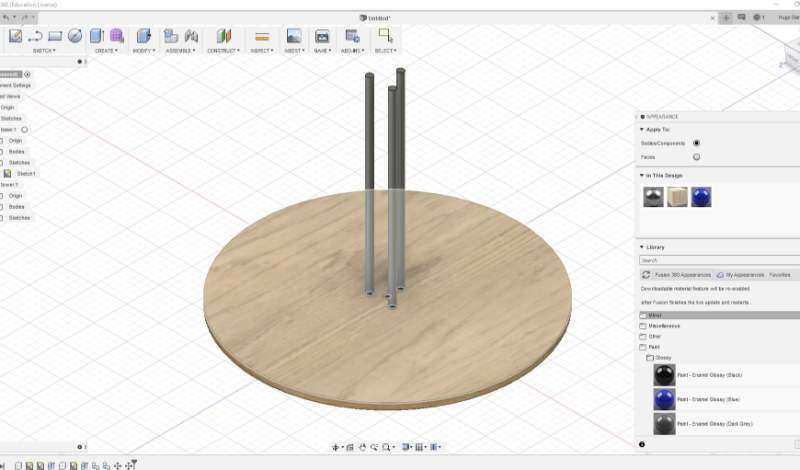 Finally I found the "component color visual cycling toggle" a option to have different colors in each component. It's not possible to choose the color but all of them are different so there aren't confusions.
Another advantage of Fusion over rhino is the possibility of create complex parts as threads or coils in one click. It's an option easy to use that can be found in the modify menu.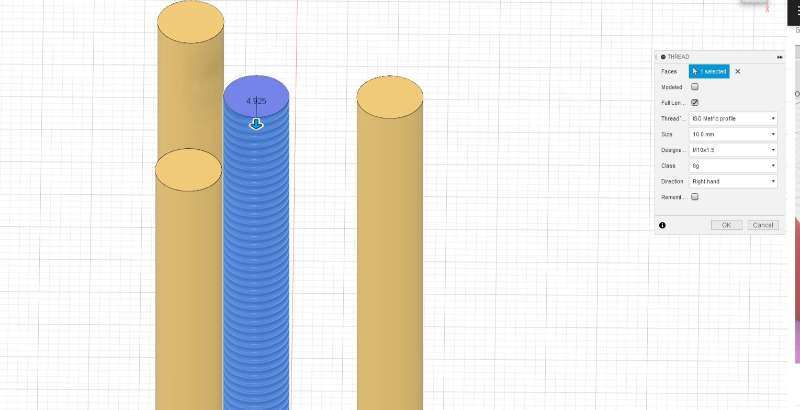 Finally I tried an Add-in that I download from Fusion App store. It's free and lets you create gears of different types. This is going to be very useful for my machine design.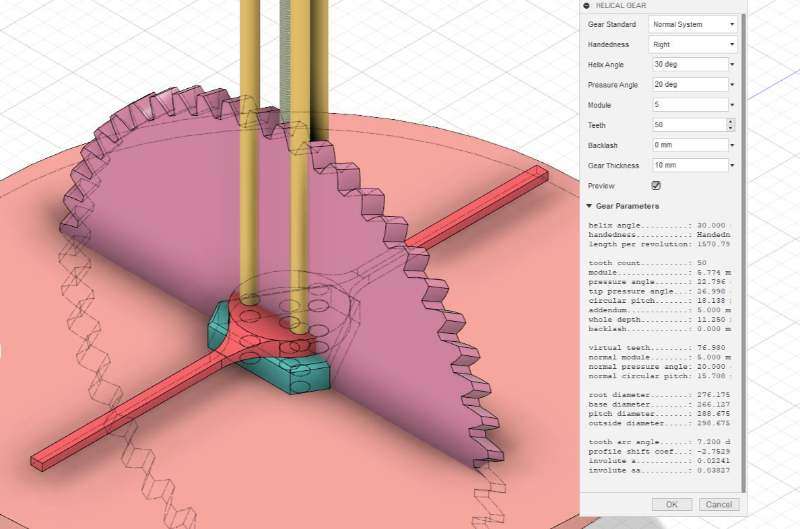 The machine can be seen and the file can be download here