For this part I focused in the laser cuttings parts, which I could cut during the weekend at my job (the fablab was close during five long days) and also part of the 3d printed parts, the reason why I did this is because it was easier for me to get everything done before monday. I use the same machines that I used for the assignments of computer controlled cutting and 3d-print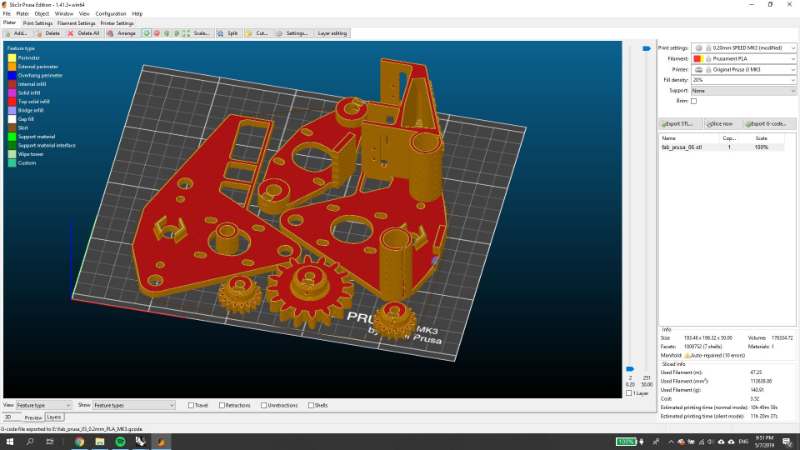 I prepared the files for 3d-print using slic3r, because I was going to use a Prusa MK3s.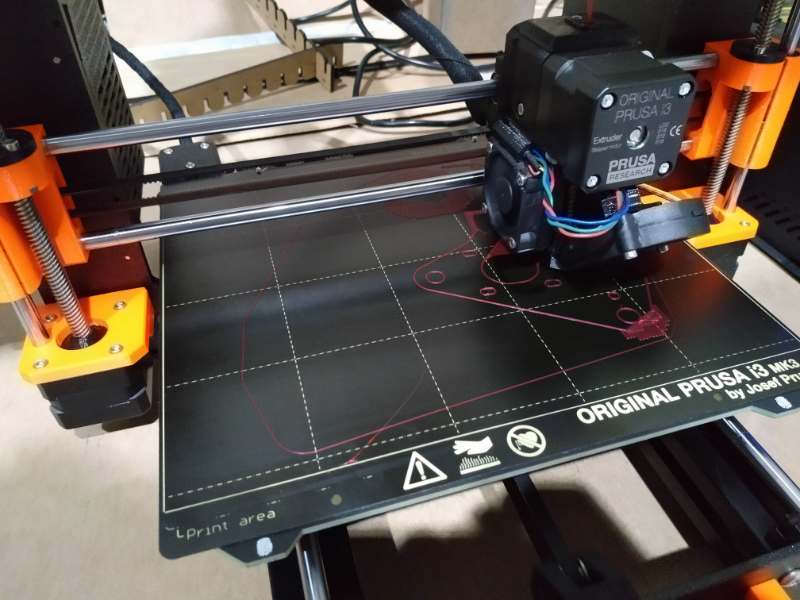 I printed some of the parts in my old 3d printer, a CR_10s. But I had a problem with the extrusor and I had to printer again (you can se the bad ones in this pictures, printed with gray filament)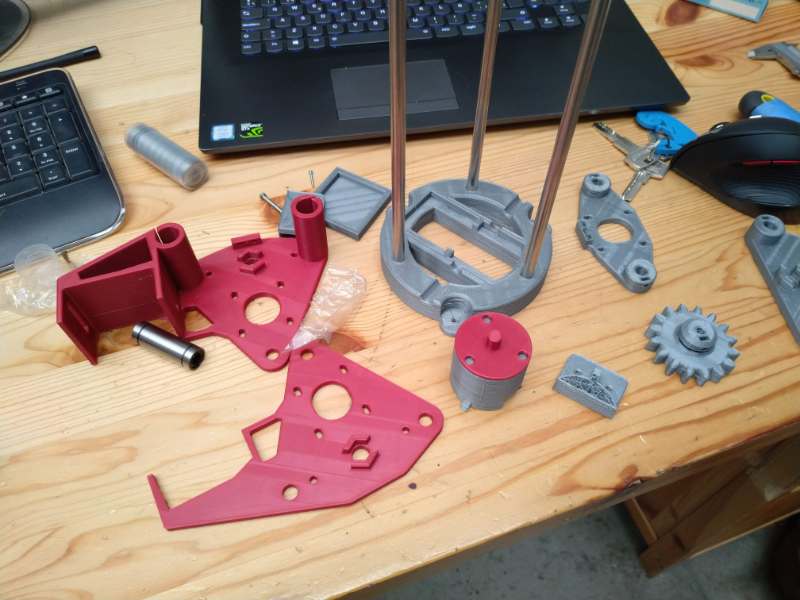 Then I cut with the laser cutting the elements for the base, the material is an MDF board of 5mm. The base is circular so the border needed to be made with flexures.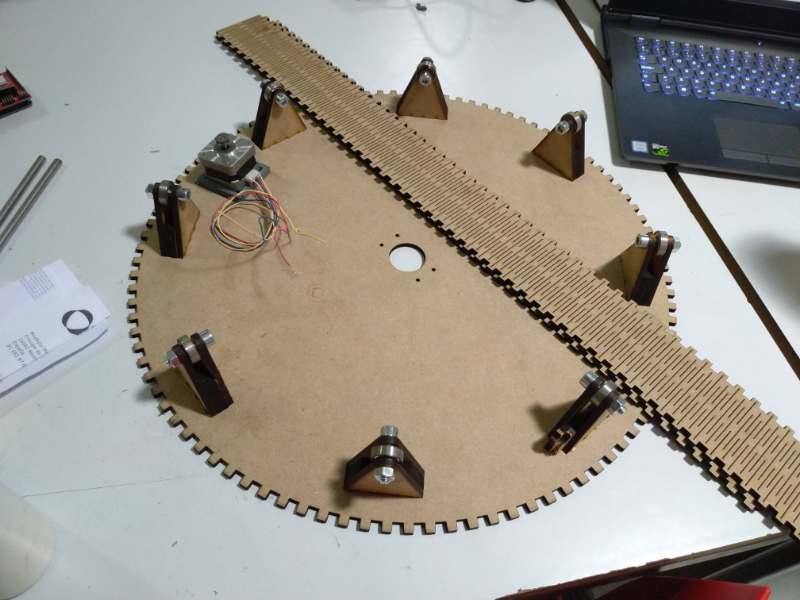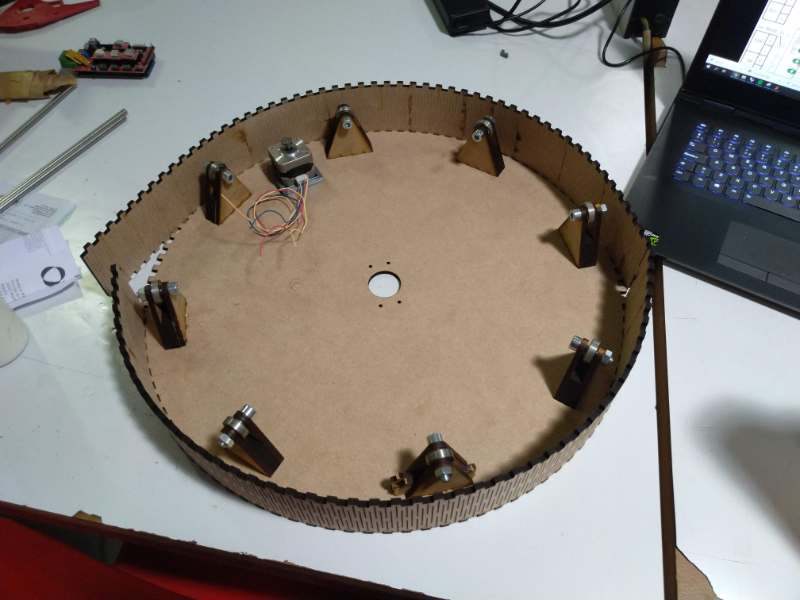 I used bearings to create wheels that supports the exterior of the base and encaster another one in the center to connect the base with the rotary axis.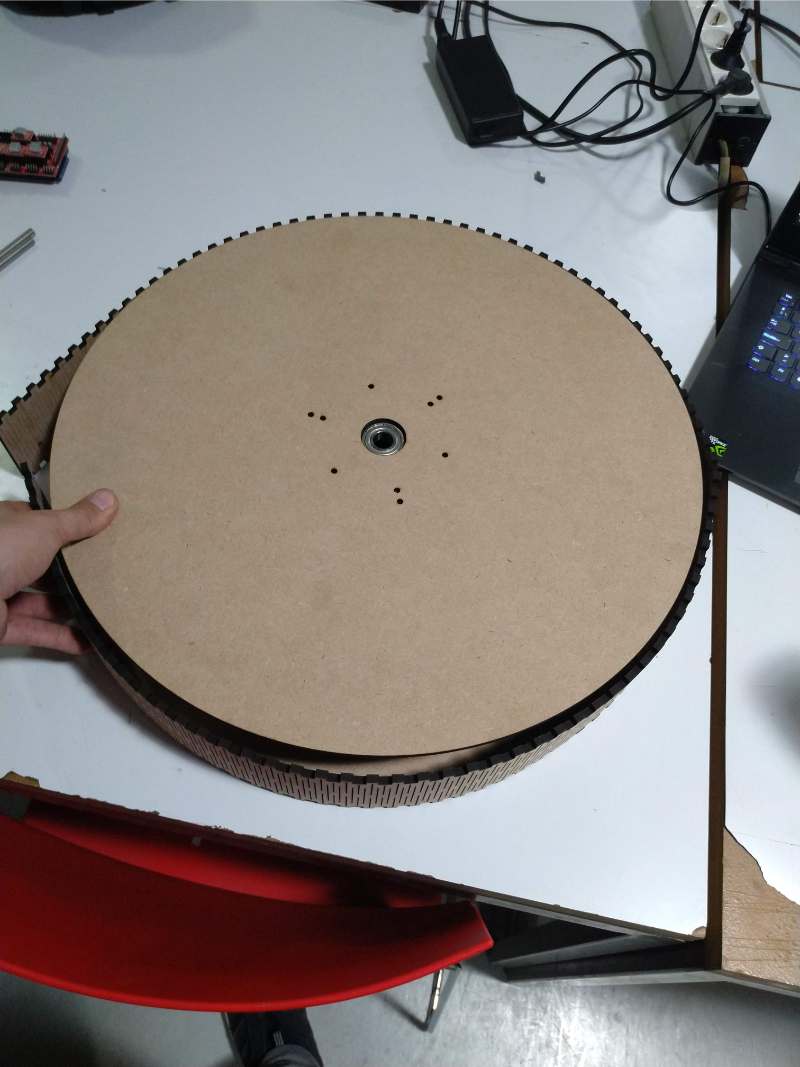 Here is the 3d print part used for the center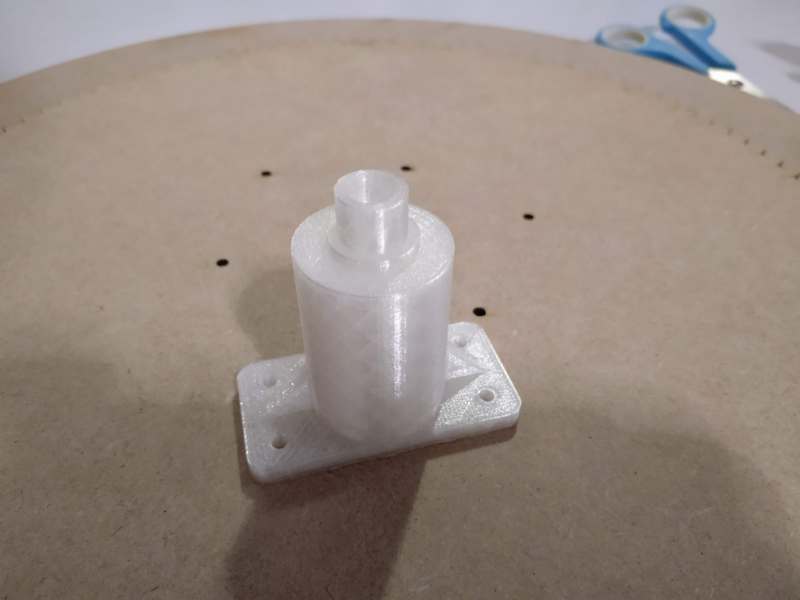 And the base rotating!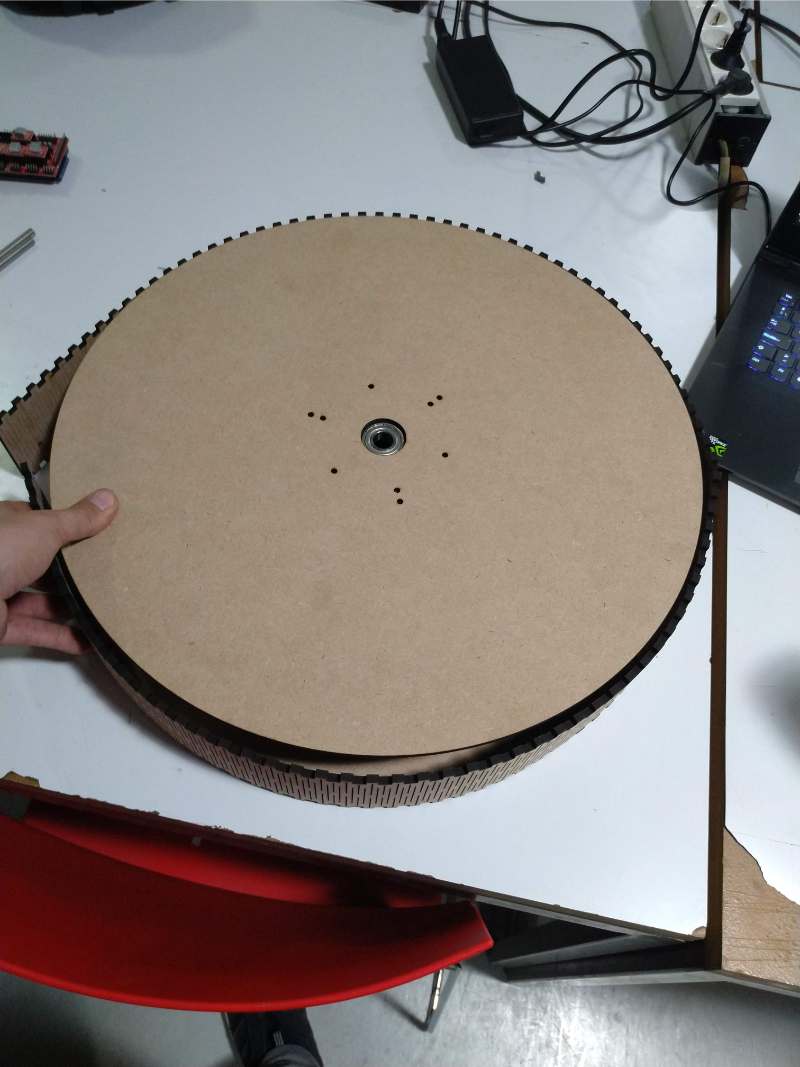 the z axis and the x-y supoort
With the 3d-parts ready to be use I mounted the stepper motor (NEMA 17) and the stop-end sensors. The whole part was designed to stay together without being in the z-axis. It's very cool to feel the weight of the motors and move the whole element in the z bars.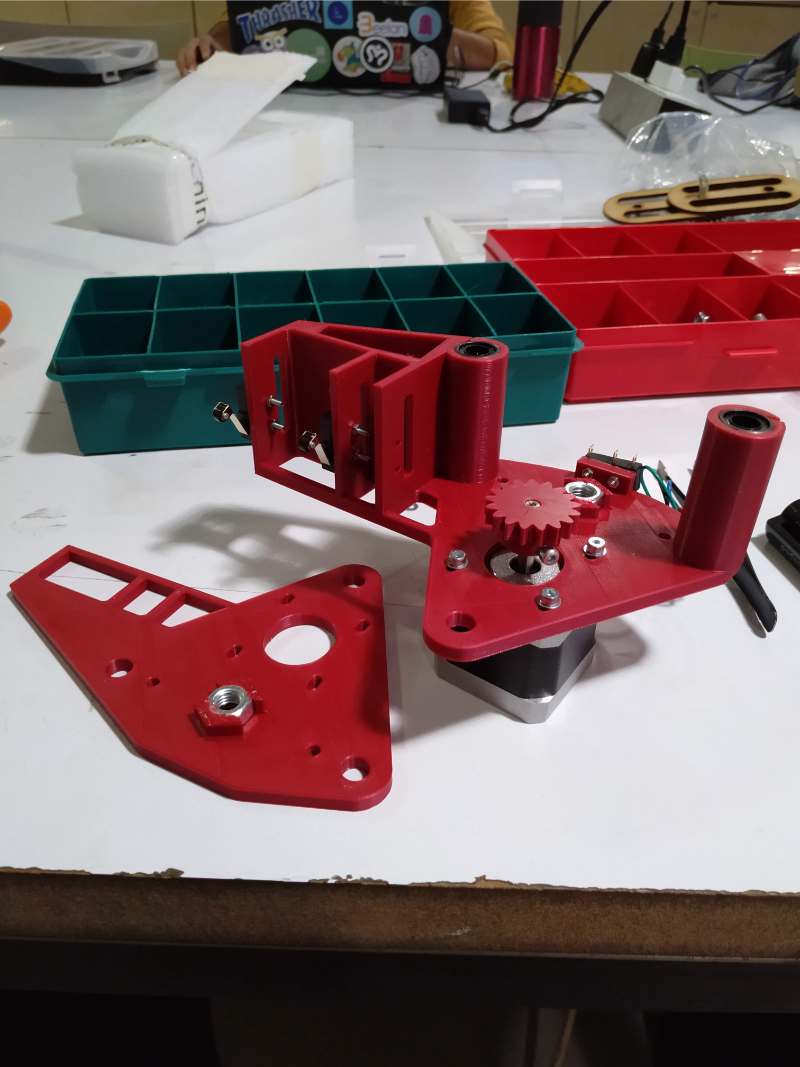 Our signature :)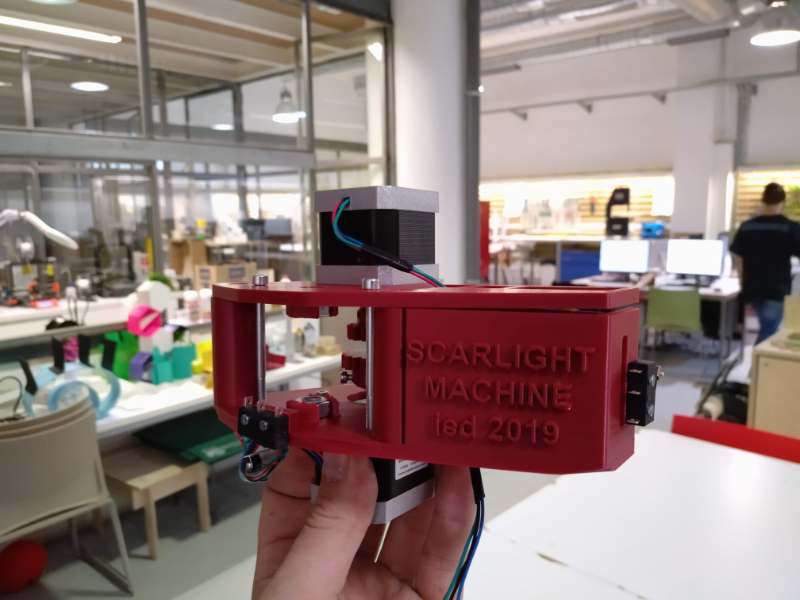 The biggest part of the machine is now finished, it's time to put it on the machine.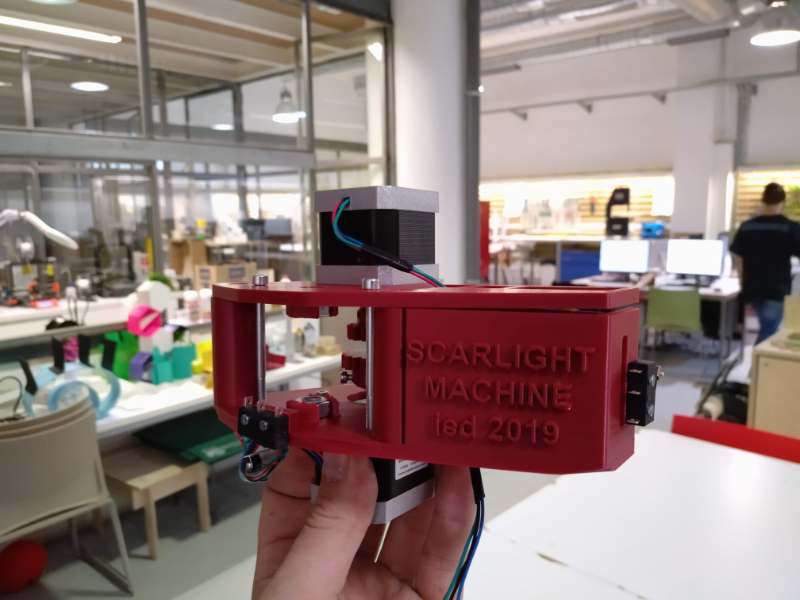 Here is the final result with eduardo's arm and rodrigo's actuator. Looks great, don't you think? I hope that the electronics works as well as the mechanic part.