Machine design
Designing electronics.
We have decided to change the electronics of the mantis.
We have downloaded the MTM board, changed some resistors.And add a mosfet to be able to control the speed of the spindle.
MTM Board .brd, MTM Board, sch
DOUBLE SIDE BOARD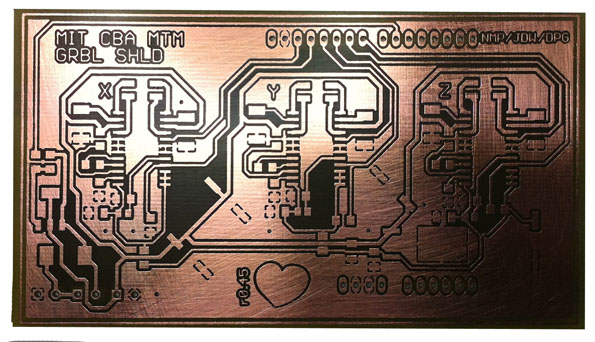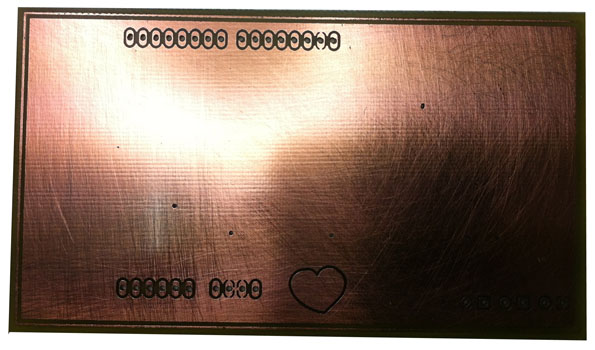 1_ Electronics
Soldering the board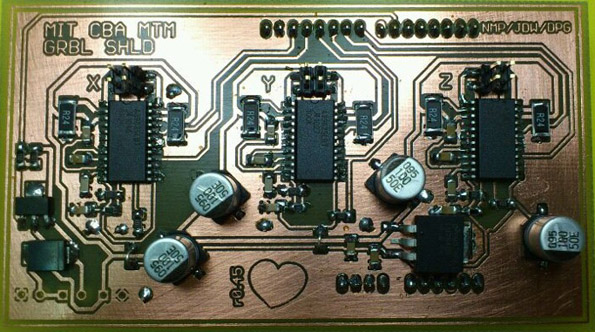 TESTING THE PIECES
Moving the X, Y ,Z Axis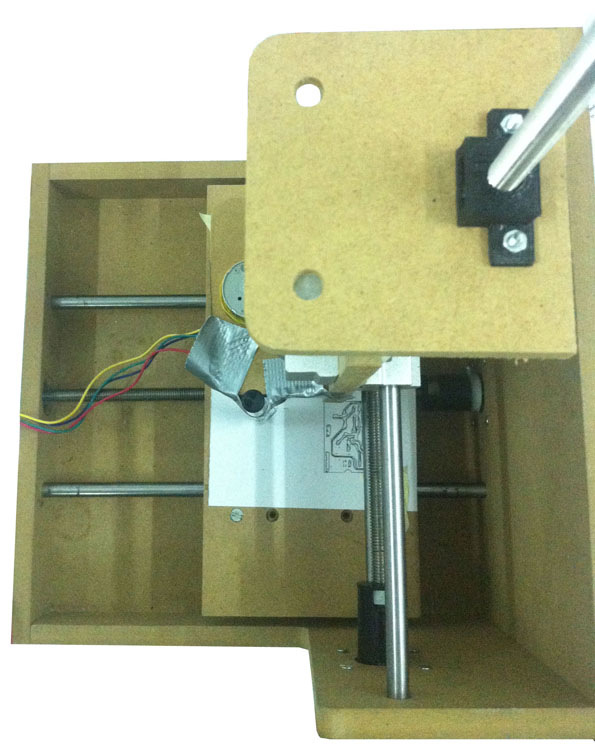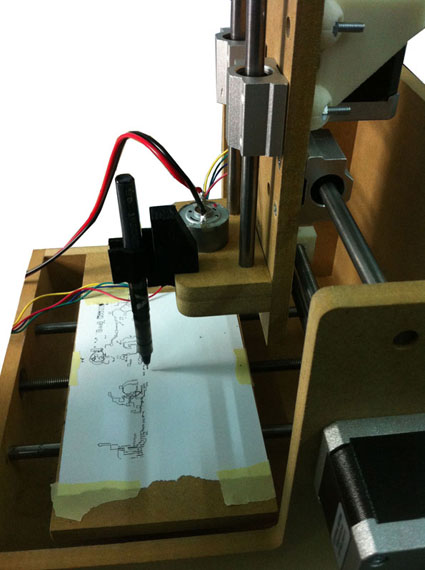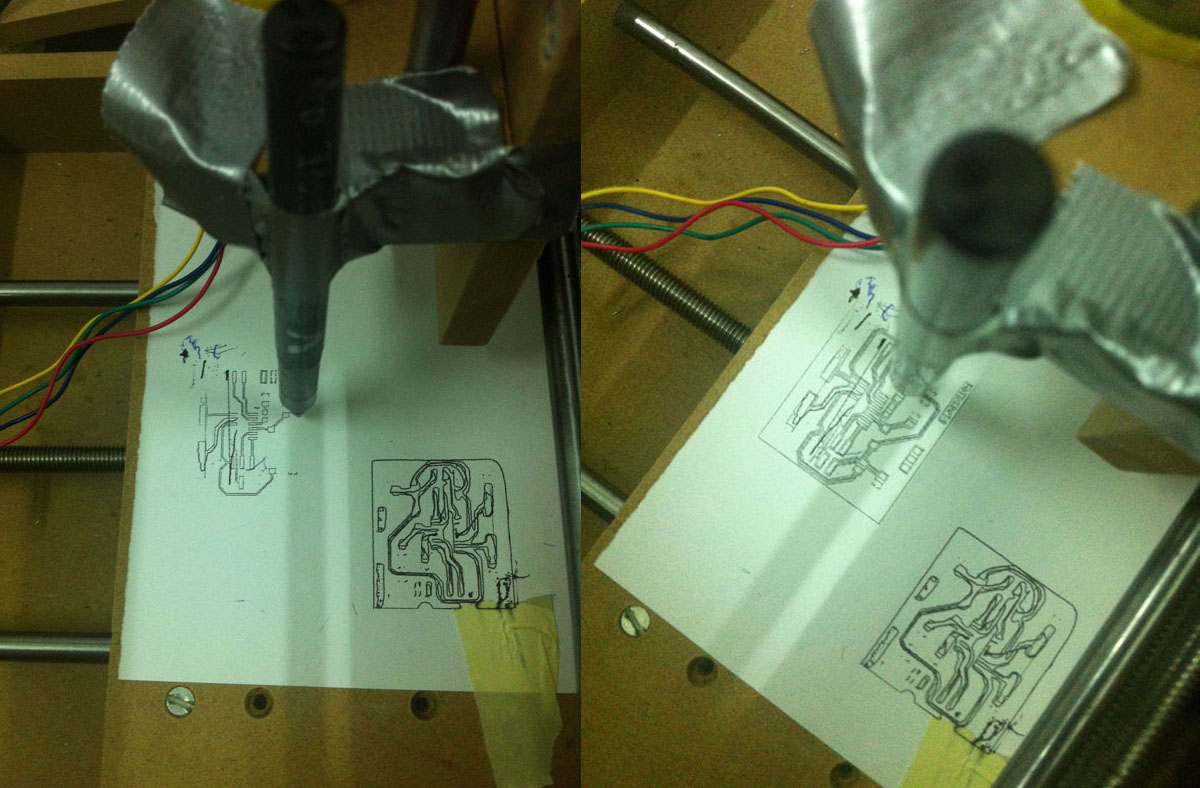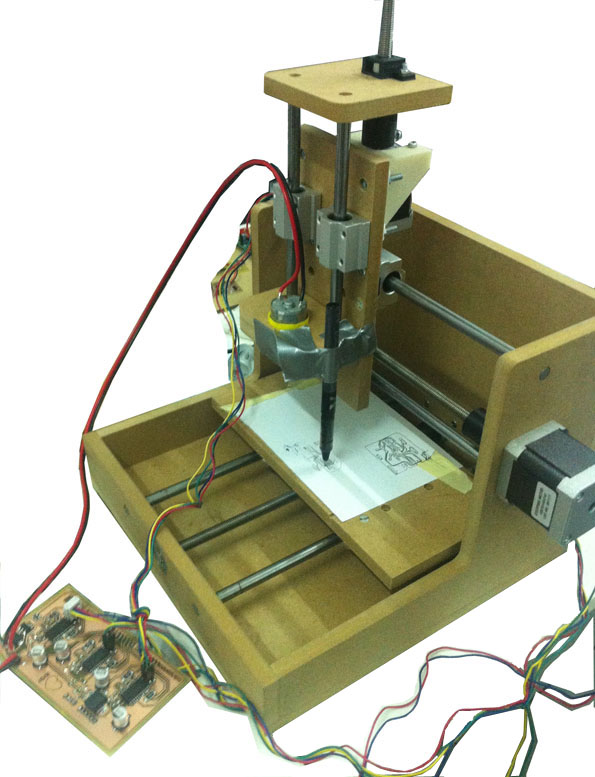 Changing the piece for an industrial one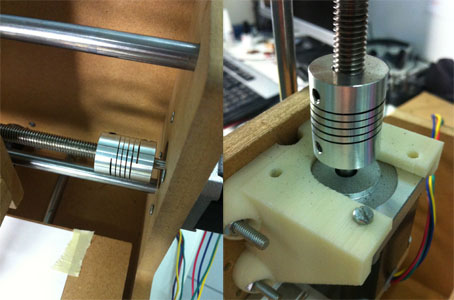 TESTING IF THE MACHINE WORKS
We have install a 3D printed piece to attach a pen to it and see if the electronics are working properly. We have observed that when the gcode is quite large, we lose some steps.