Computer-controlled cutting
I have started using inkscape. It was the fist time I have used it, so I have spent some time getting used to it.
I have drawn a couple of geometries and I have also done a couple of squares, not sure if this is the ideal process, I have cloned them and I have send that file to cut
I am used to work with a laser cutter, Universal VS 460 60 watts.
Here at the LAB we have a different machine 100 watts , so the settings are a little bit different, because of the watts.
I have done a couple of test to see how the joins will work and once I have tested the correct one, I have design the rest of the drawing using rhino 4.0.
I have choosen a simple geometry from the triangle to the hexagon, playing with the number of faces and holes. All the polygons share the center and are inscribed.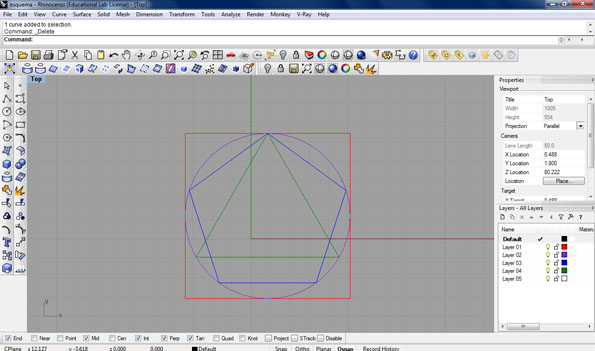 Since the main objective was to play with the press fit and use the chamfer tool in order to make the joins more accesible, I thought a simple geometry will be more suitable.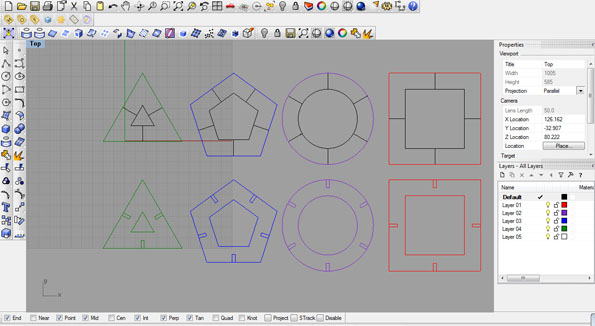 I have run a couple of test and I have find out the best fit for a 3mm cardboard using the laser cutter at the lab is 2.55 mm.

What I have learnt from this exercise is that settings are really variable , and it is important to test materials when doing this kind of exercise, joints can be very loose if we do not use the right settings, I will use inkscape next time, and it will save me time.