3D scanning and printing
1_DOWNLOAD A FREE SOFWARE TO SCAN
We have chosen David scanner sofware. And we have also download the pdf to mae the scanner.
2_INTERFACE
The interface shows how the program works.

Empty interface ----------------------------------------------------- Object after scanning
3_BUILDING THE SCANNER
The sofware provides the pdf with the calibration points.
We print the 2 A3 pages and mounted on PVC, then we desing a small support in transparent acrylic, to mantain the 90 º on the calibration board.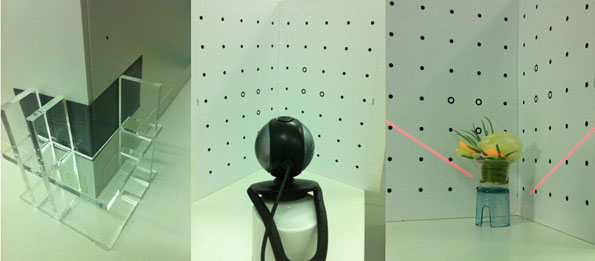 4_SCANNING THE OBJECT
Using a manual scanner, with an horizontal line, we need to do several passes, to get the silloute. Ideally we will have to scan more than once to be able to obtain the 360 º object.
5_CLEANING AND JOINING THE MESHES
Using mesh lab we can put all the parts together and delete the meshes that are not part of the final piece.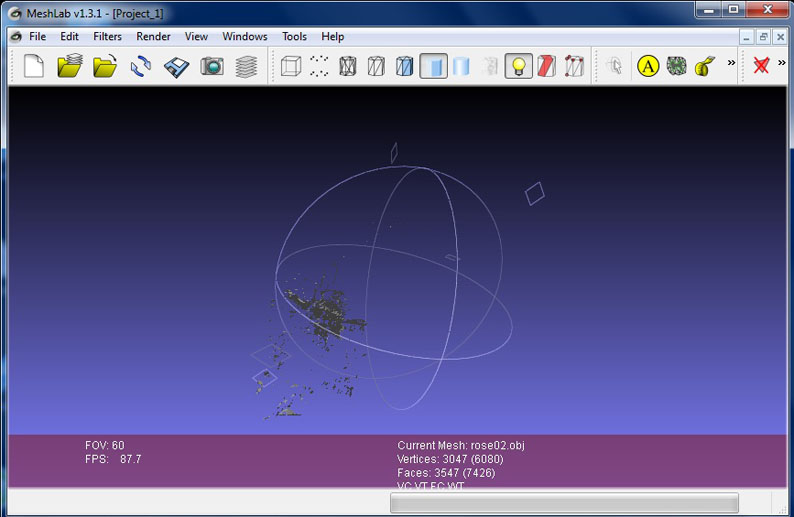 6_PROBLEMS
The scanner system is not working, because when we open the meshes on the mesh Lab, we can not distinguise the final shape.
SECOND TEST
123 CATCH
Failed
7_ 3D PRINTING
I have printed the component for the final project, using the maker bot.
Material ABS BLACK
Printing time 40 minutes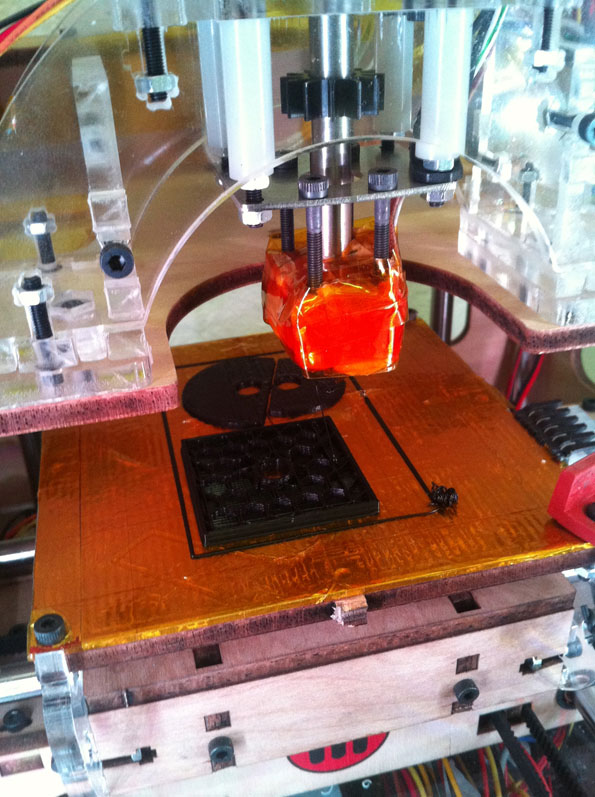 8_FINAL PRINT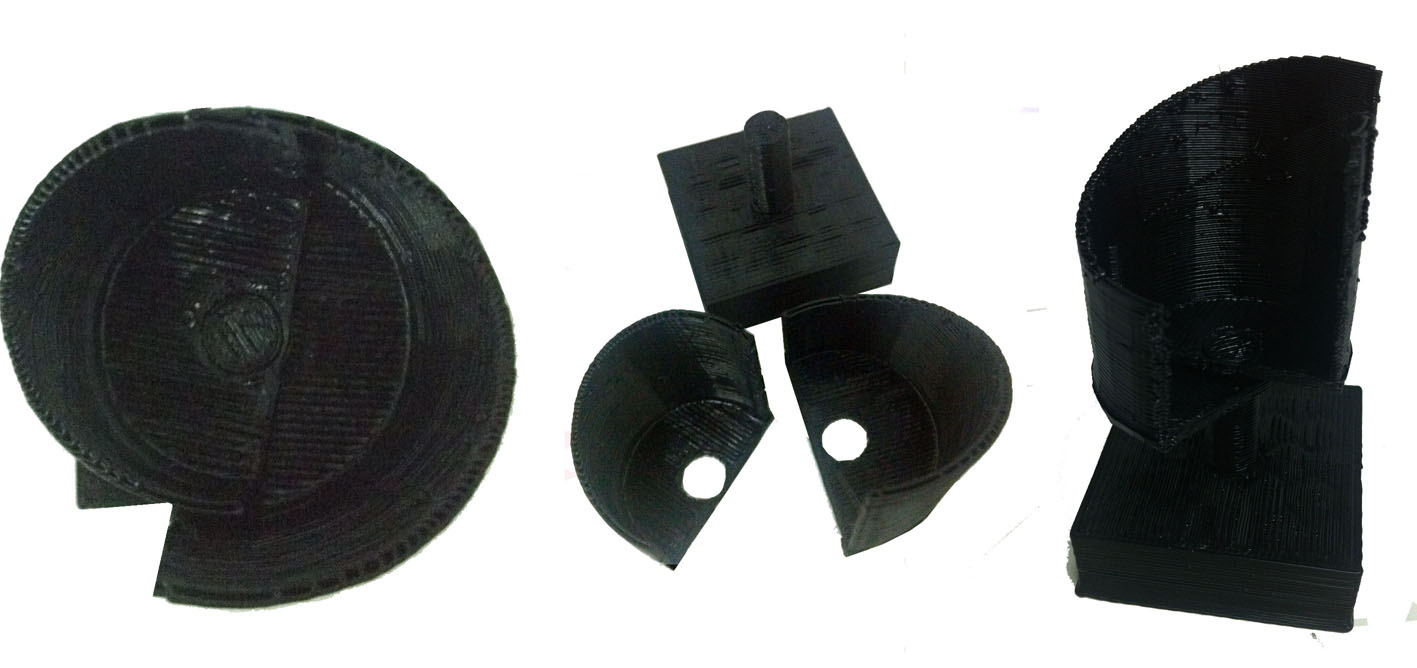 KINECT_ Using the Kinect to scan our own body. We have tried this method in order to see if this one works better than the previous one. And it does!!!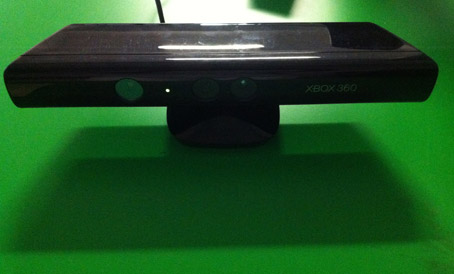 Reconstruct Me interface. It is a really impresive definition! W ehave done several trials until we get the perfect one, and the best thing to do is to mantain the image all the time in the center, on the left square.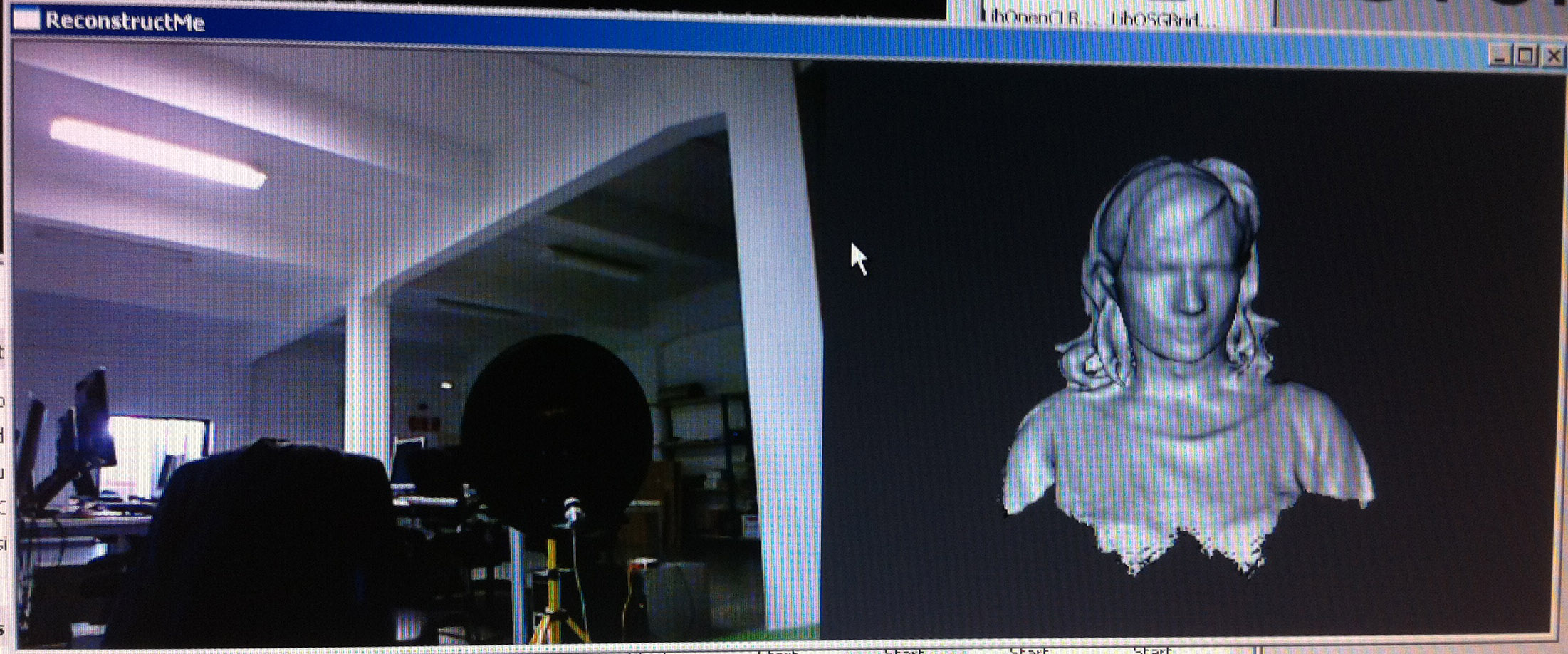 We have used Mesh LAB to open the stl and repair it! aparently it seems it is going to work, because the replicator G has process the G code.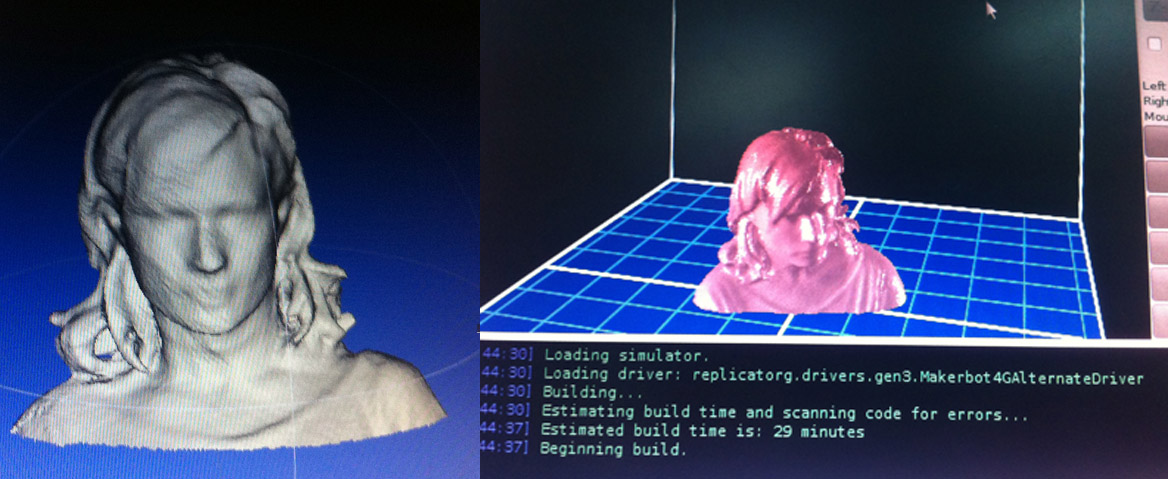 But there are some open holes in the neck area, and it has some difficulties to print the face´s lower part.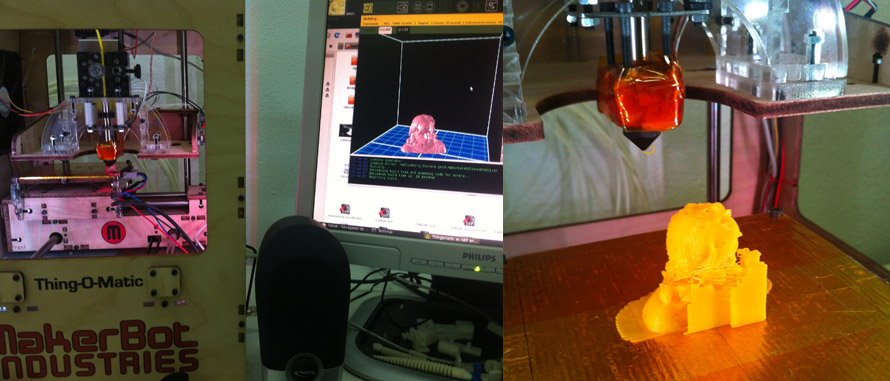 as we can see on the printed piece the details are not bad, but there are some areas missing.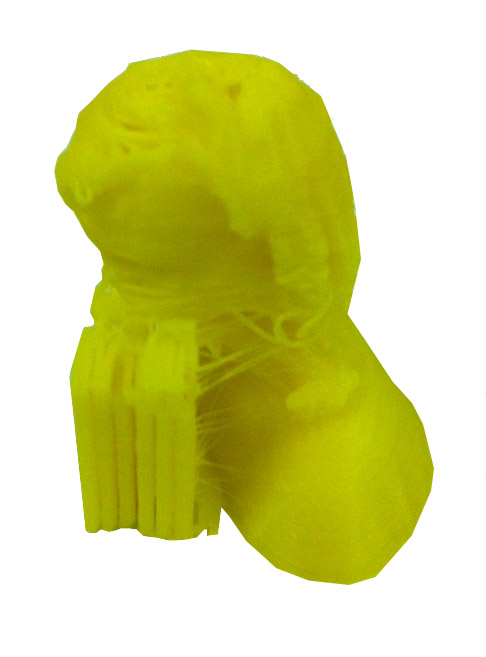 This time we have repair the mesh using the automatic repair tool in Net Fabb. And it seems to work better, There is no much definition and it was due to a problem with the extruder.. Last test I will scale myself and see if that helps with the definition.