Programming: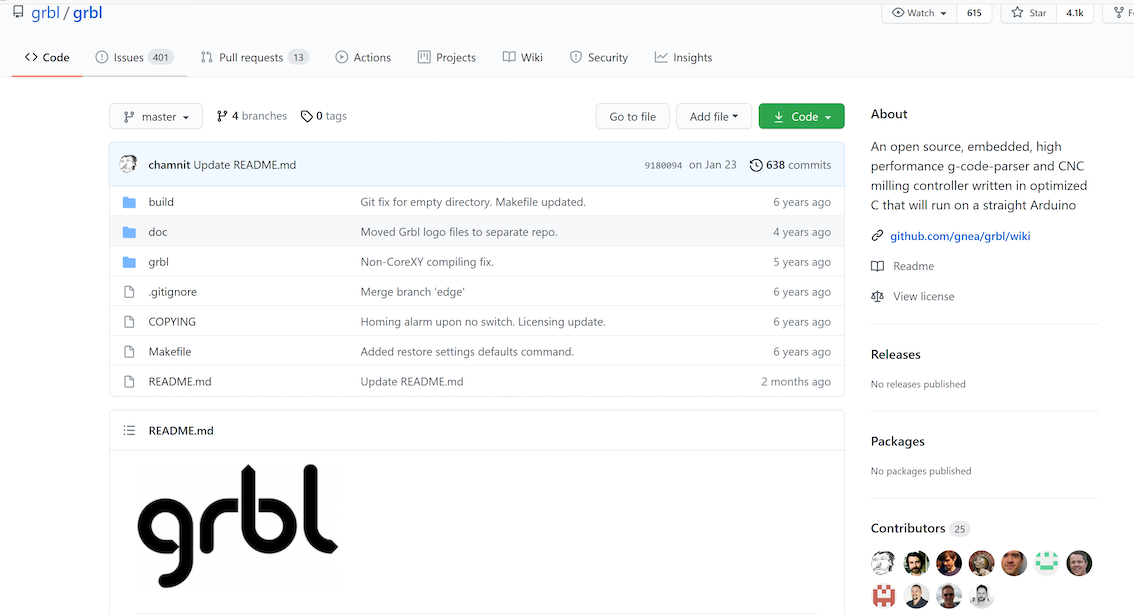 Second you will extract it and cop grbl folder from it and paste it on the arduino IDE "library" folder program FILES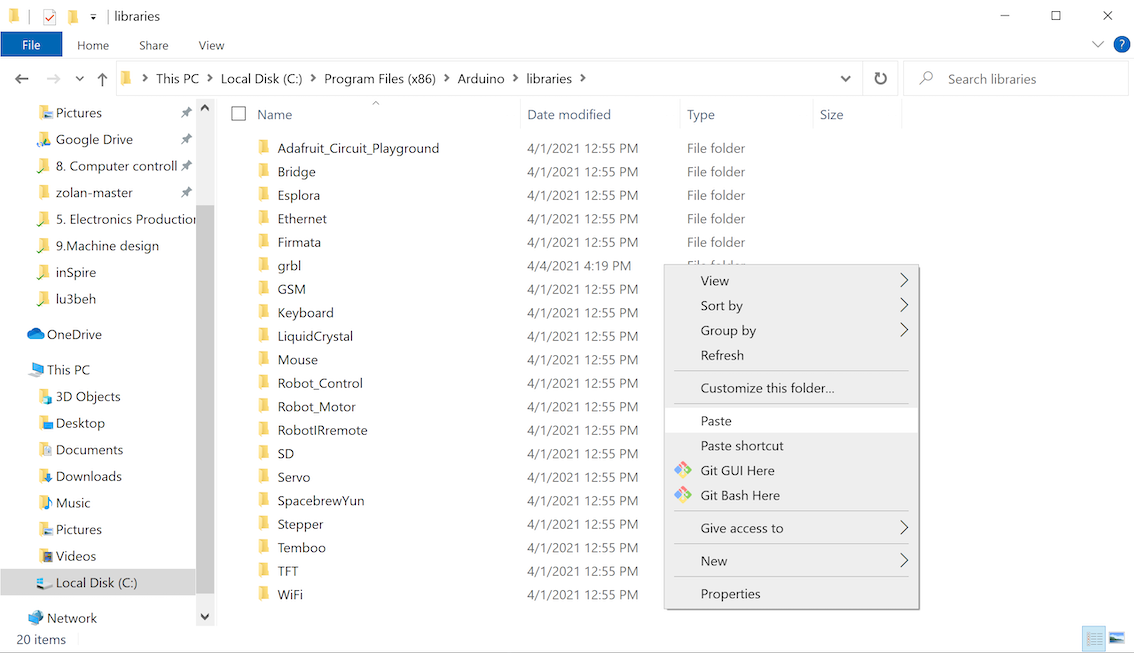 Third step is you connect the shield with you computer and try to upload the grbl to it.
uploading grbl to Arduino steps:
I opened the Arduino and checked the correct port it should be ended with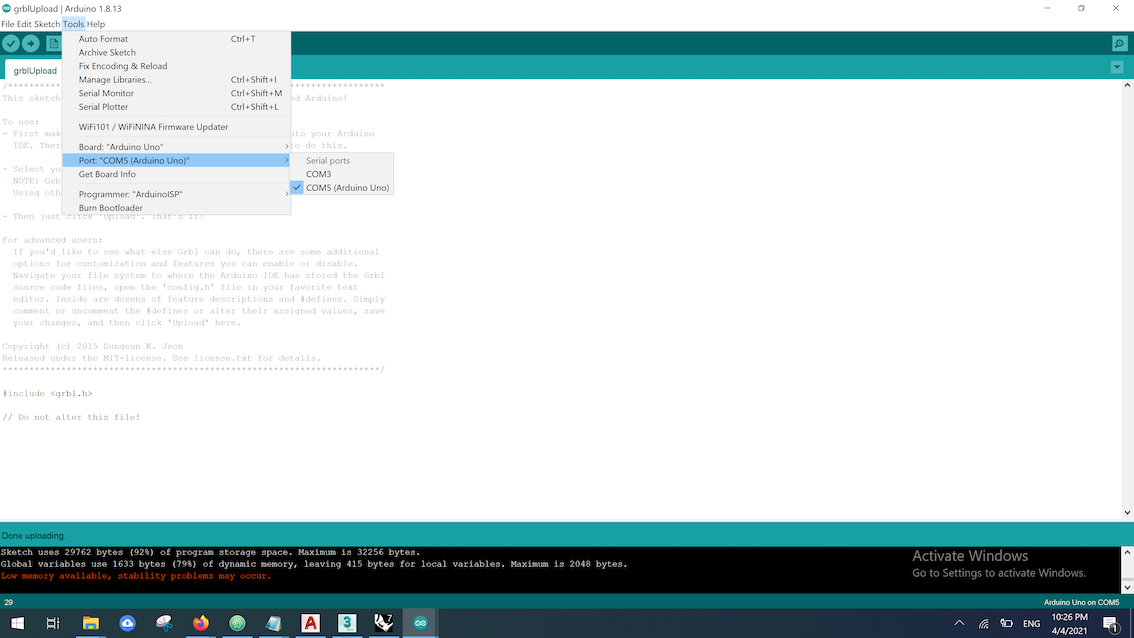 and opened the the grbl Upload from edit : Example and then press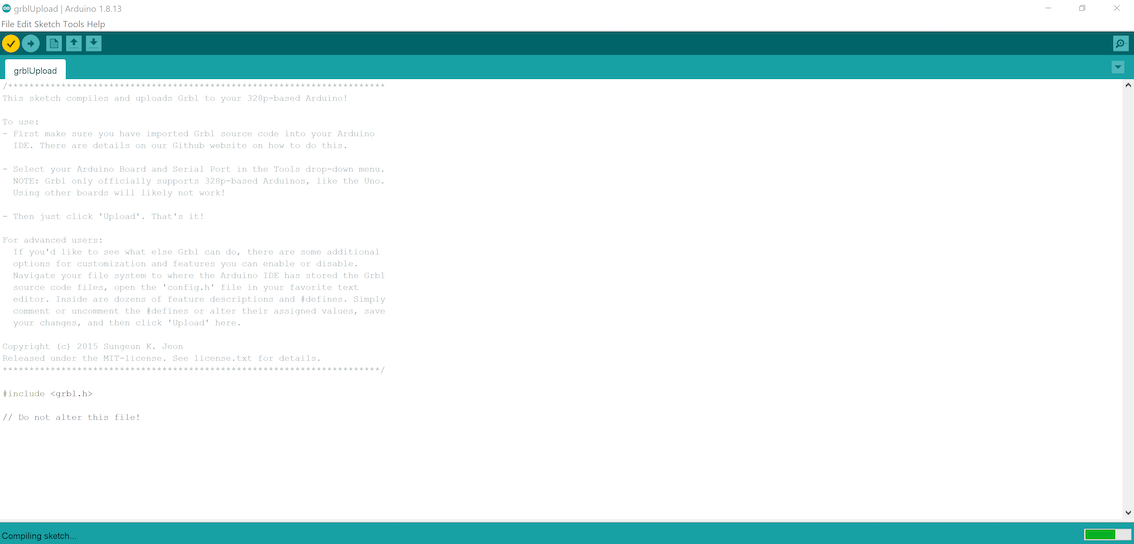 verify>upload it click with correct sign. next step is
(https://www.youtube.com/watch?v=m998bYioHqs)
download CNCjs or gbrl controller
https://www.youtube.com/watch?v=uAshB6v0xNY
https://www.youtube.com/watch?v=6SpwxoGKico) to control the grbl shield we need a software that gives instructions to the motors and translate the g-code into the correct motor movement. there are several we choose CNCjs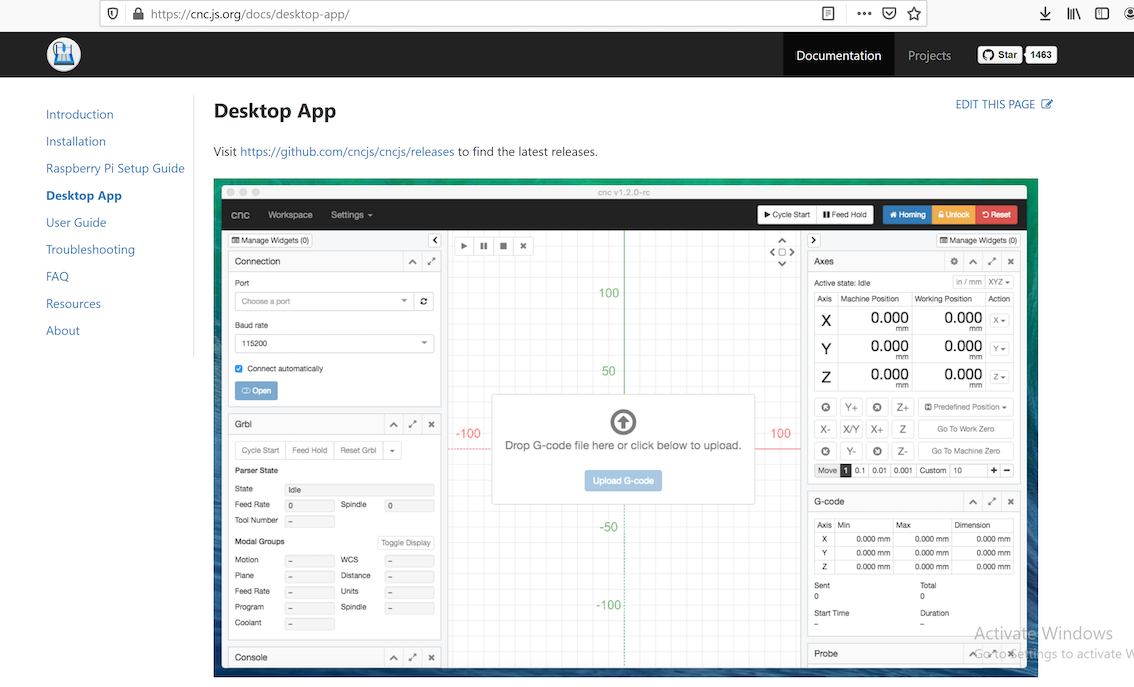 now connect the arduino to powersupply and
We downloaded it from git hub as a zip-file https://github.com/cncjs/cncjs
*You choose the correct the right mine was COM 5 > then you press connect.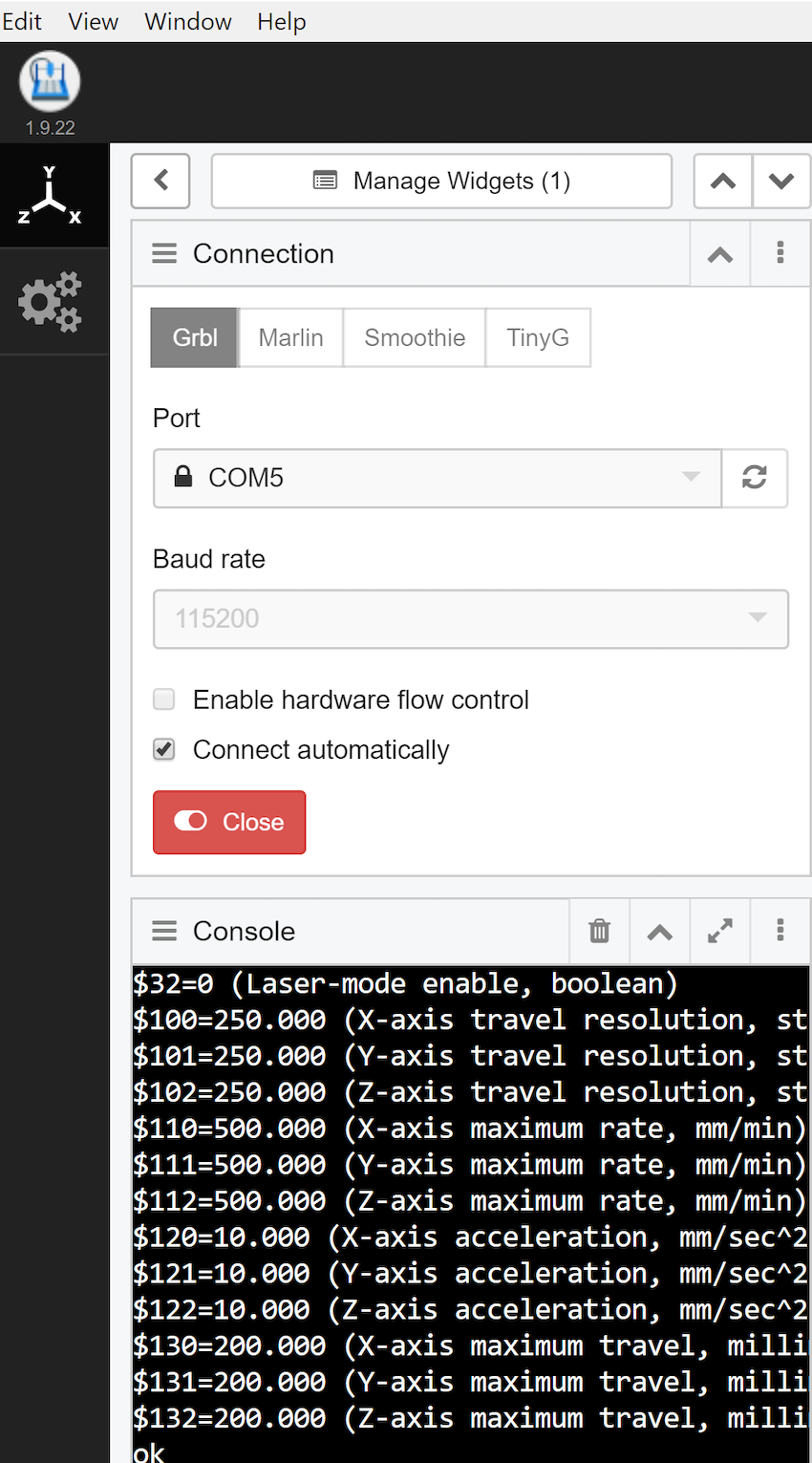 we test firstly manually tried it from the navigation buttons
we changed the (x,y) stepping as it showed in the tutorial, by coding inside the console
window $100 = 400 $101 = 400 $102 = 400 but ours showed a x-stepping wrong,but mine
we found that the x stepping got us wrong trial and error we changed the number
$100 = 55 this is for x travel

Converting a svg to g-code
First we opened inkscape window and saved a star drawing we then opened an online gcode creator
Here is the one we used http://jscut.org/ we then press launch buttons this is the interface we open svg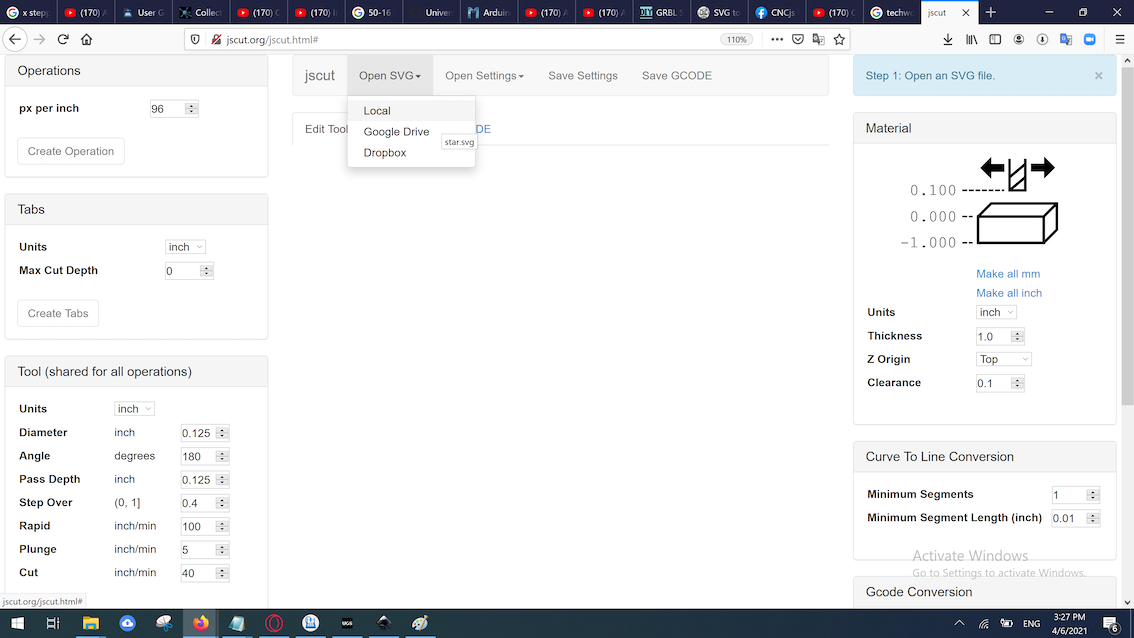 -now change the units to meters
-choose the zero to center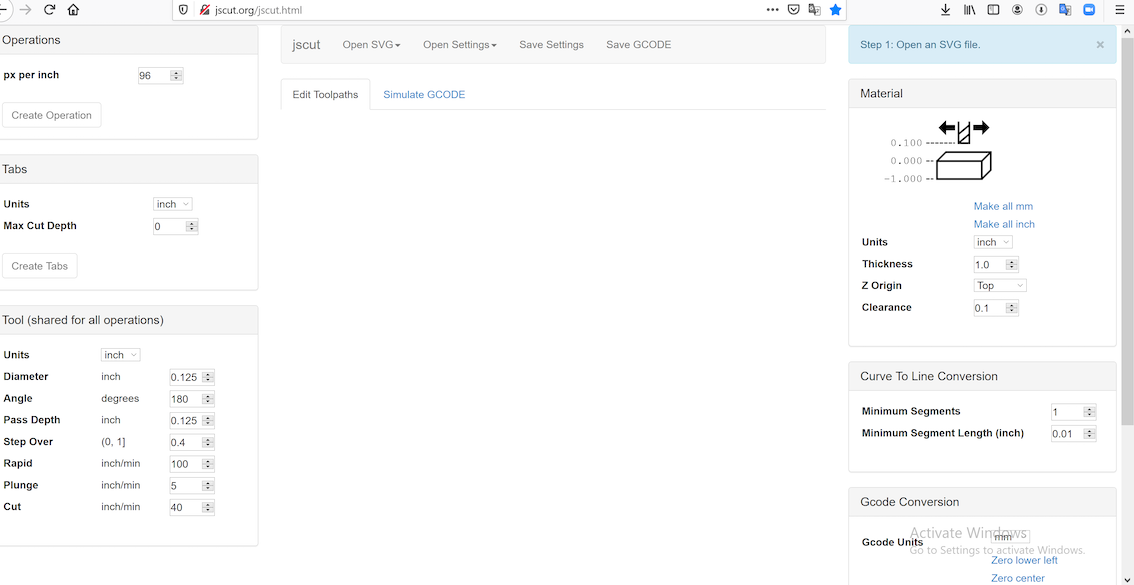 -select the your svg picture
-press generate while choosing these settings
-save it

-open it in CNCjs using the upload G-code

-and press play button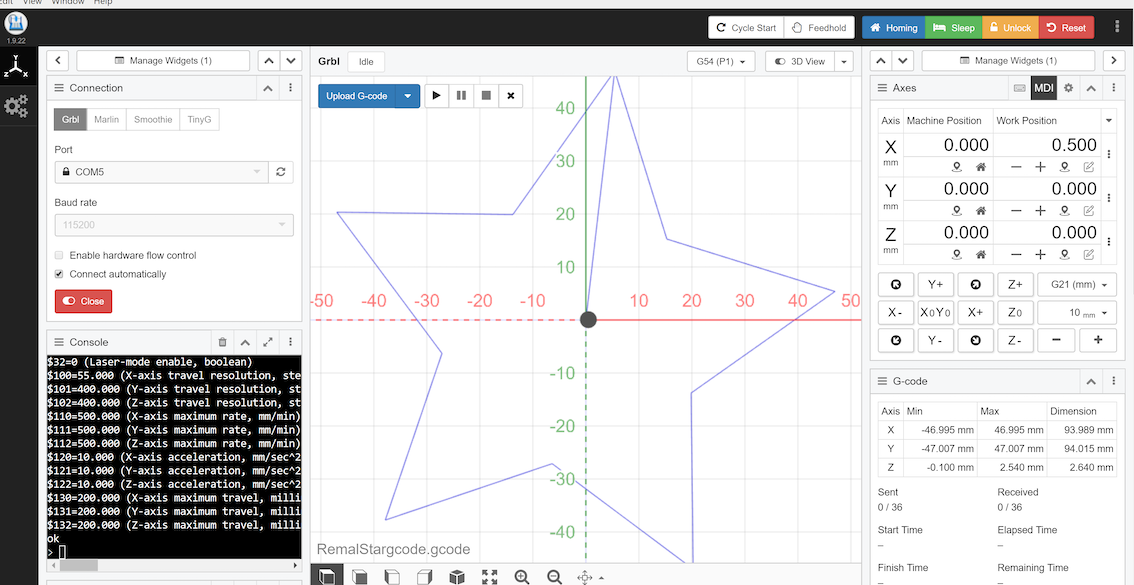 - magic happens:
Safety
This week's results
CnC Tests
This week's results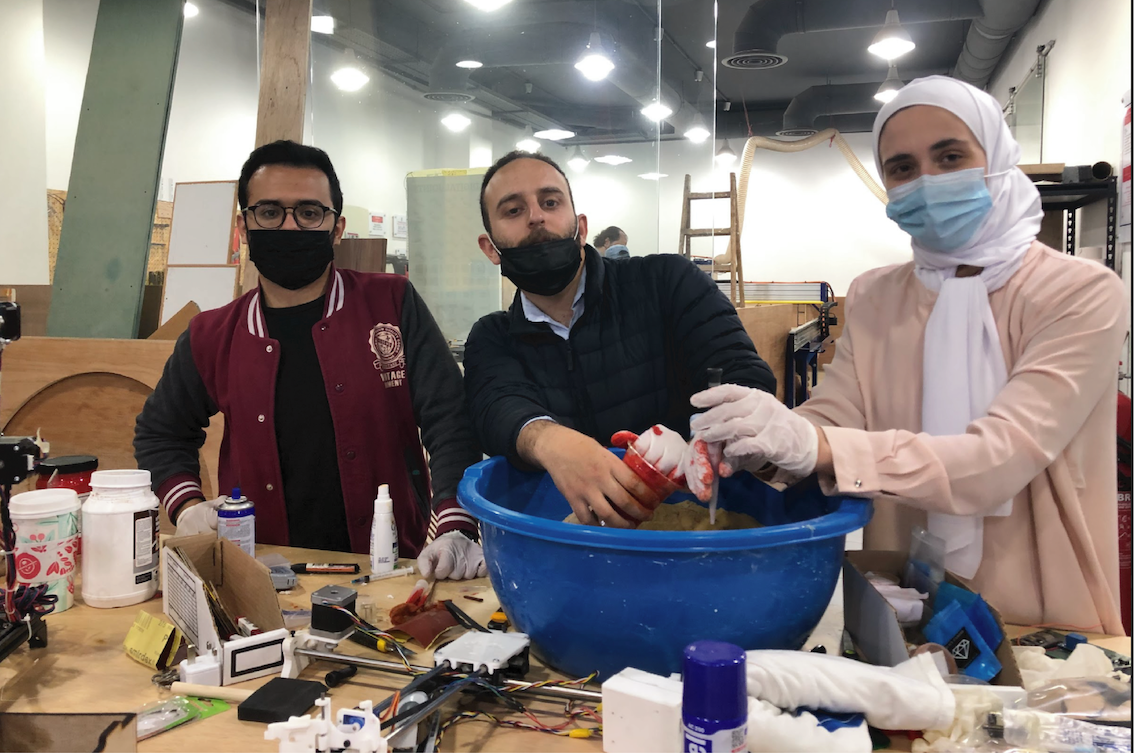 Project Development 1
Project Development 2