7. Computer controlled machining¶
individual assignment make (design + mill + assemble) something big (~meter-scale)
This is my turn to write Group Assignment down this week. It was group work but I did measure wood material to see runout check and took pictures for recording.
My idea of Something big¶
I'd like to create something which is good for my daily life. I go shopping to buy foods for a week and the shopping store's parking area is not nearby the store. I wish I'd have a cart to bring heavy shopping bag easily to parking lot.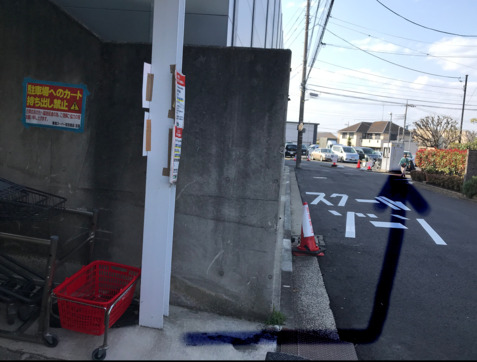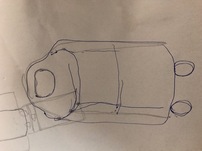 Drawing designs in Fusion360¶
I spent 3 days to complete the design although it was not so much complex. However still it had errors as my instructor reviewed my design. "Parametric" is not easy. Tried to change the parameter, some of dogbones were broken.
So I really hoped a board will have the same thickness as my parameters in Fusion.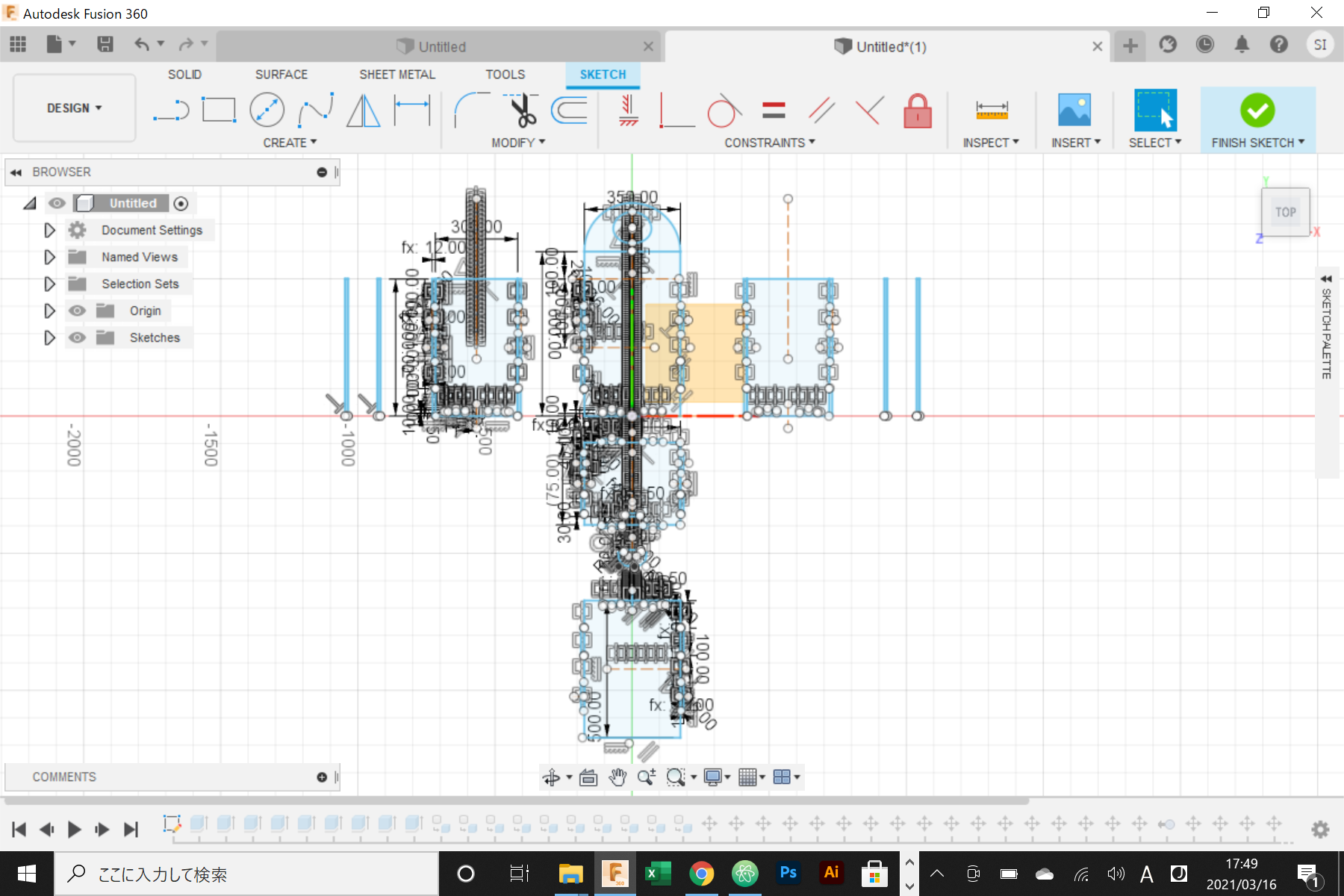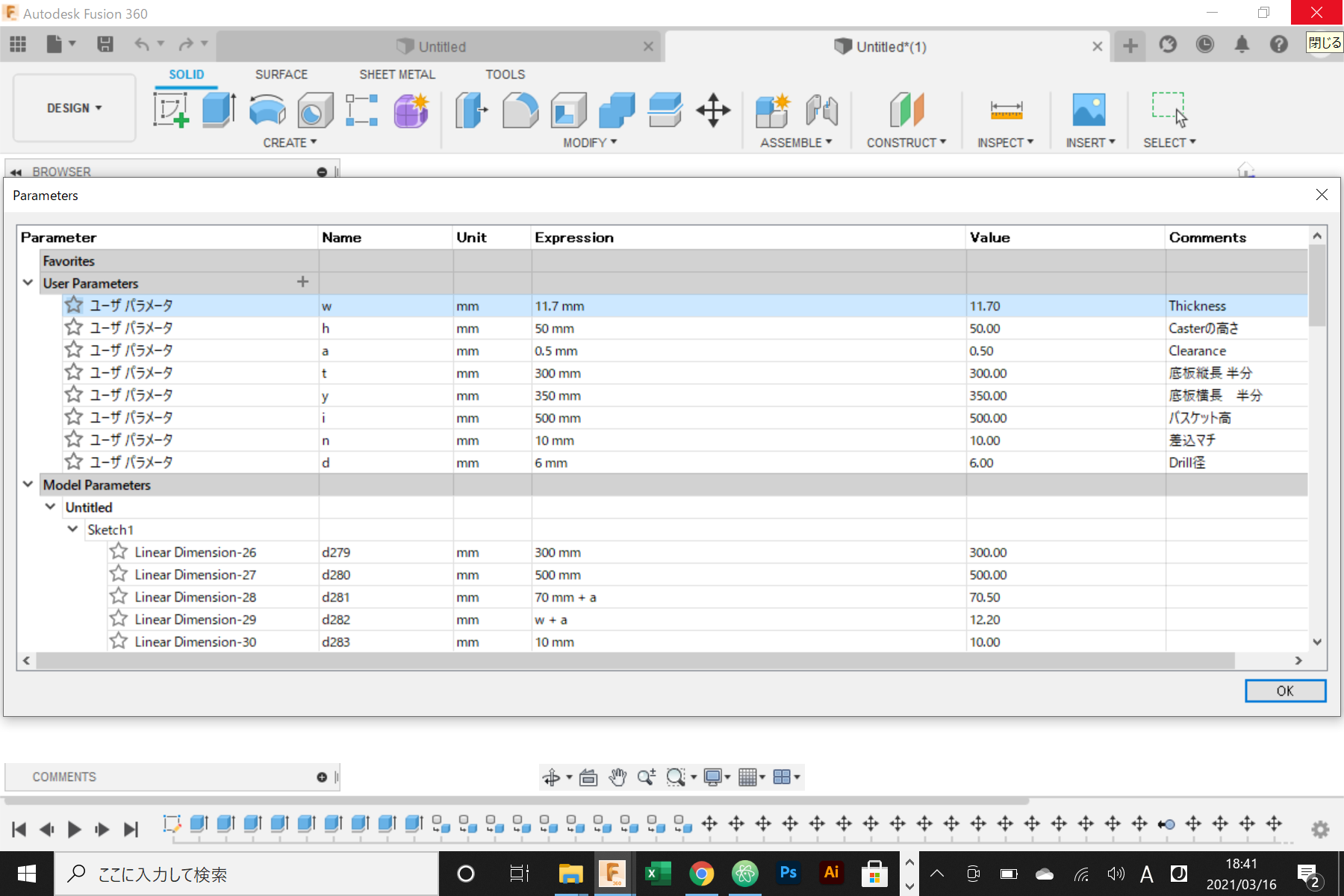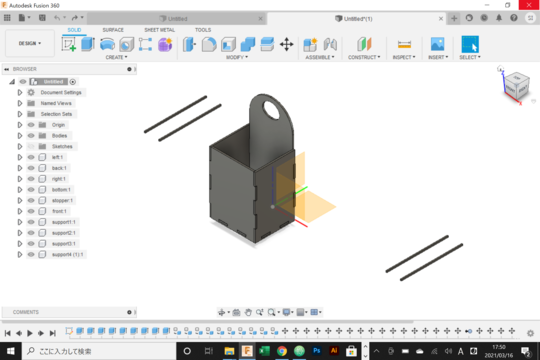 Shopping in Caines¶
Tamekura-san, Owner of Hamamatsu Fablab - Take Space, took us to Caines to buy boards and other stuffs.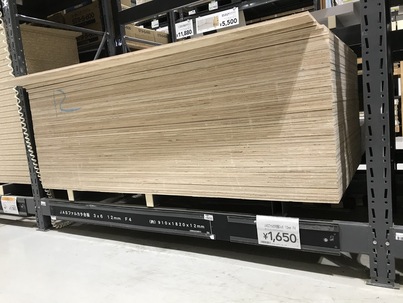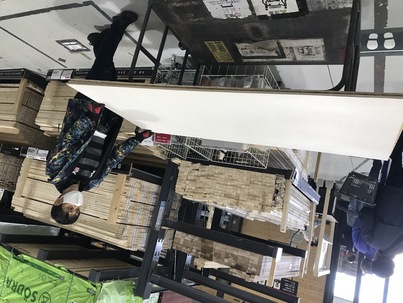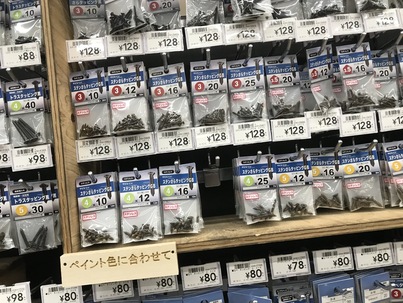 Test Material board¶
Measured thickness of the board. It was 11.7mm in average.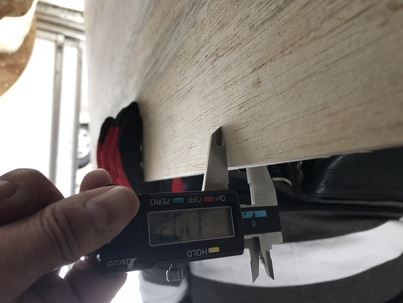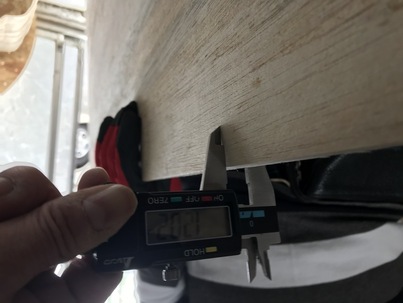 Set 11.7mm to Thickness parameter. In order to know necessary clearance, cut a slot and a key out. Looked good.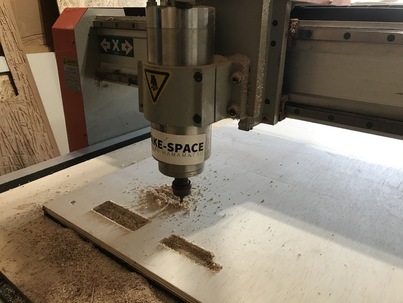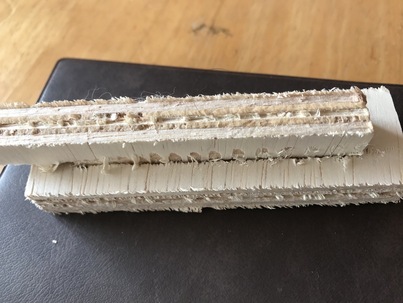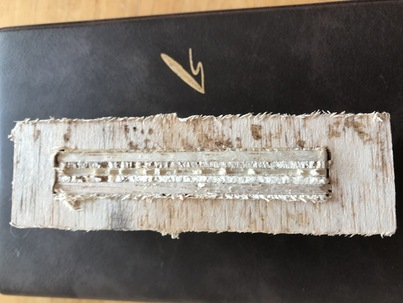 Data preparation¶
Exported components data with Shaper Utility from Fusion360. The exported data is .SVG format. However Cut2D - Path creator software doesn't accept SVG format, then imported them to Adobe Illustrator to change format to .ai. Copied them in USB.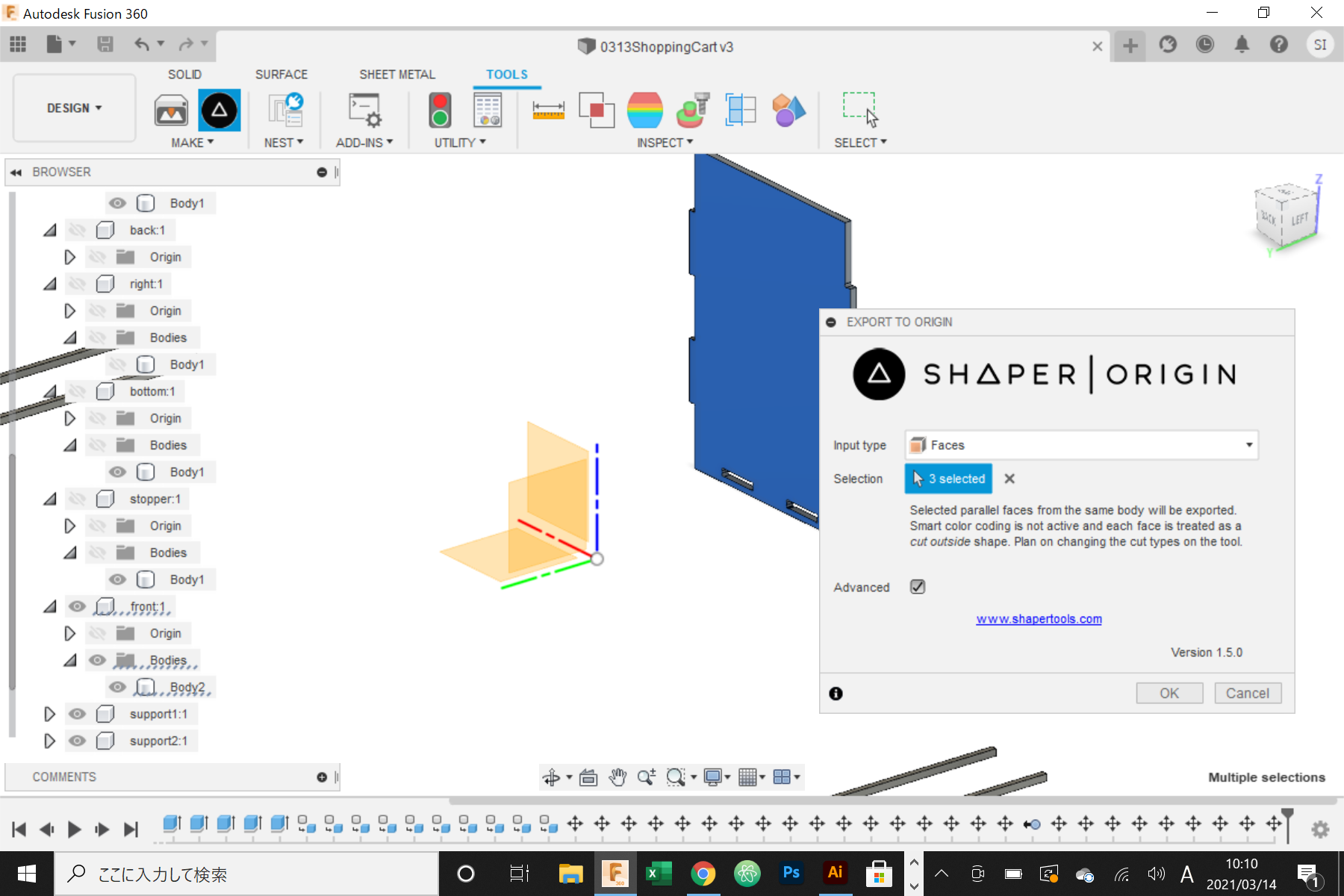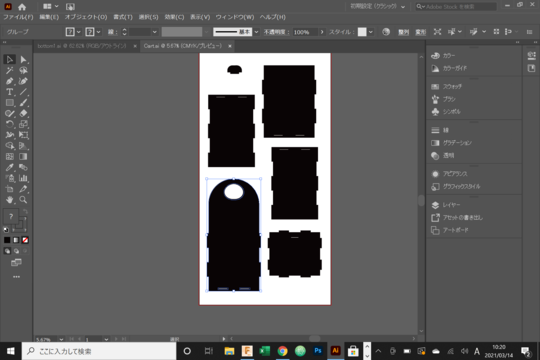 Import data in Cut2D. Set board size, thickness and tab sizes. Created paths for holes to nail down the board. The path data saved in PC.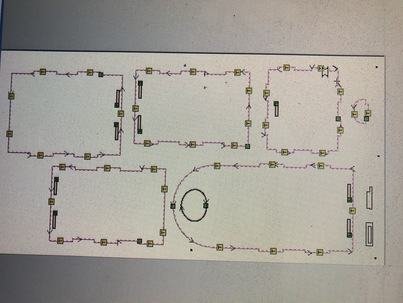 Cut in production¶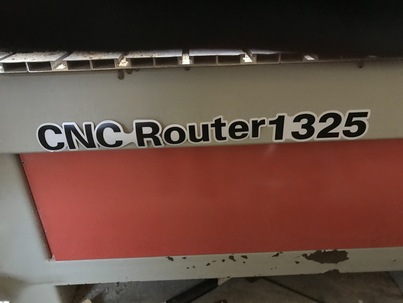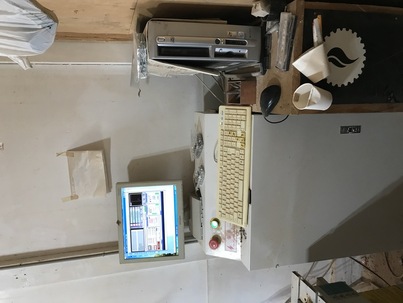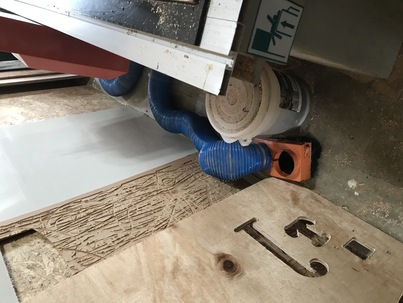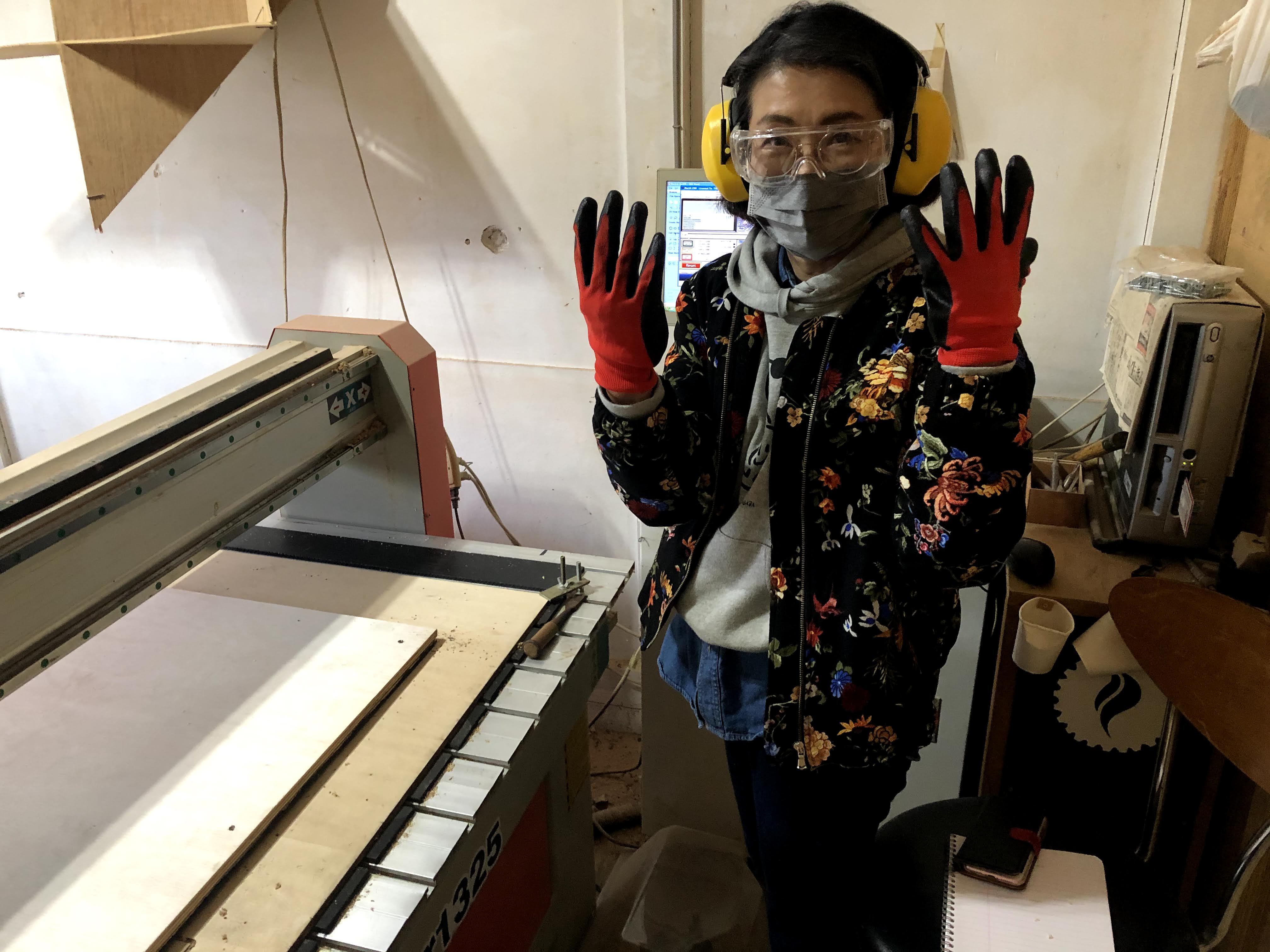 Wearing safety stuffs. Then START. To fix the board, made holes and screwed in setting board.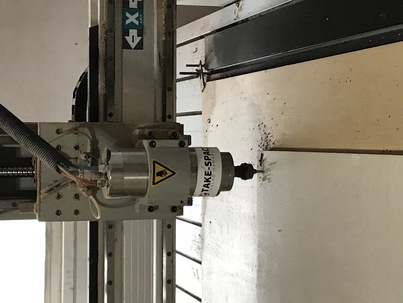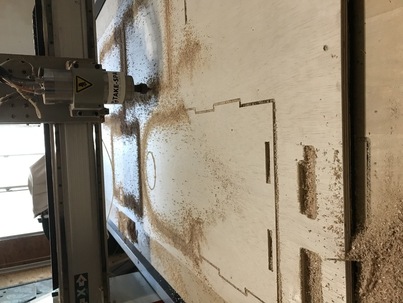 Milling completed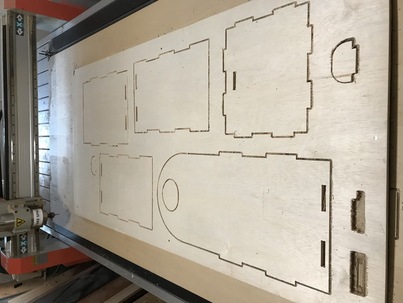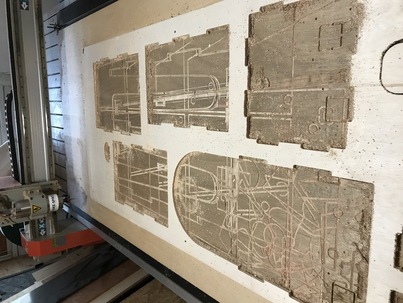 Setting board had shapes of my pieces. Probably Z axis set a bit deep.
A piece moved and damaged because the tab was broken. Changed width and thickness of tab and reproduced.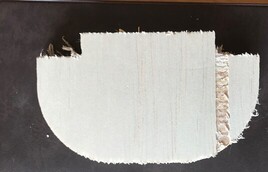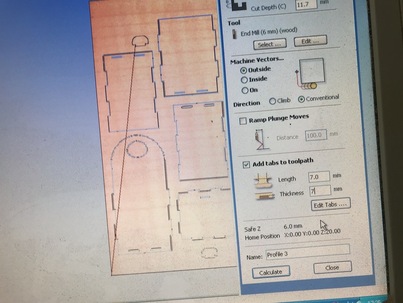 Assemble¶
Polished with sandpaper and then assembled.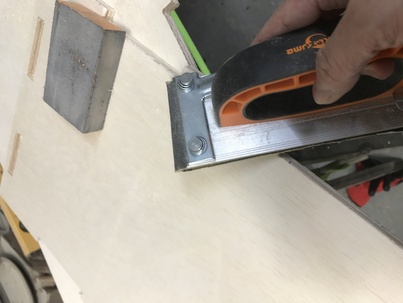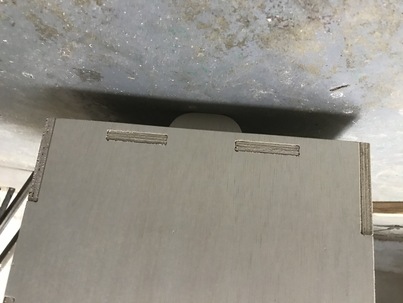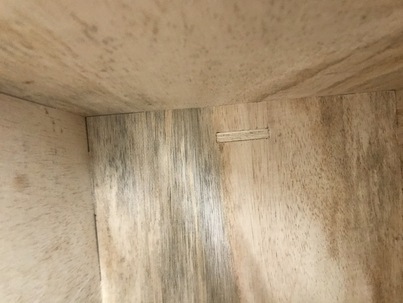 Test run¶
My dogs enjoyed driving on the new cart.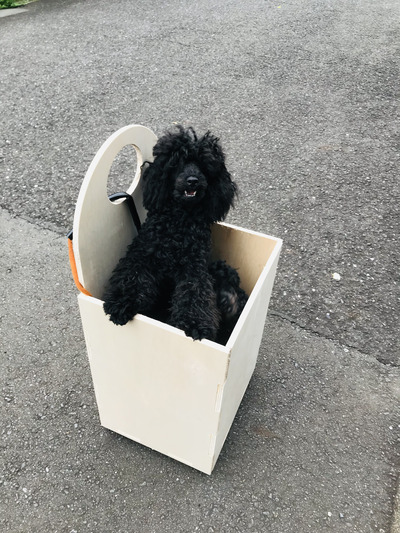 Post completion¶
I'd like to paint the cart near future.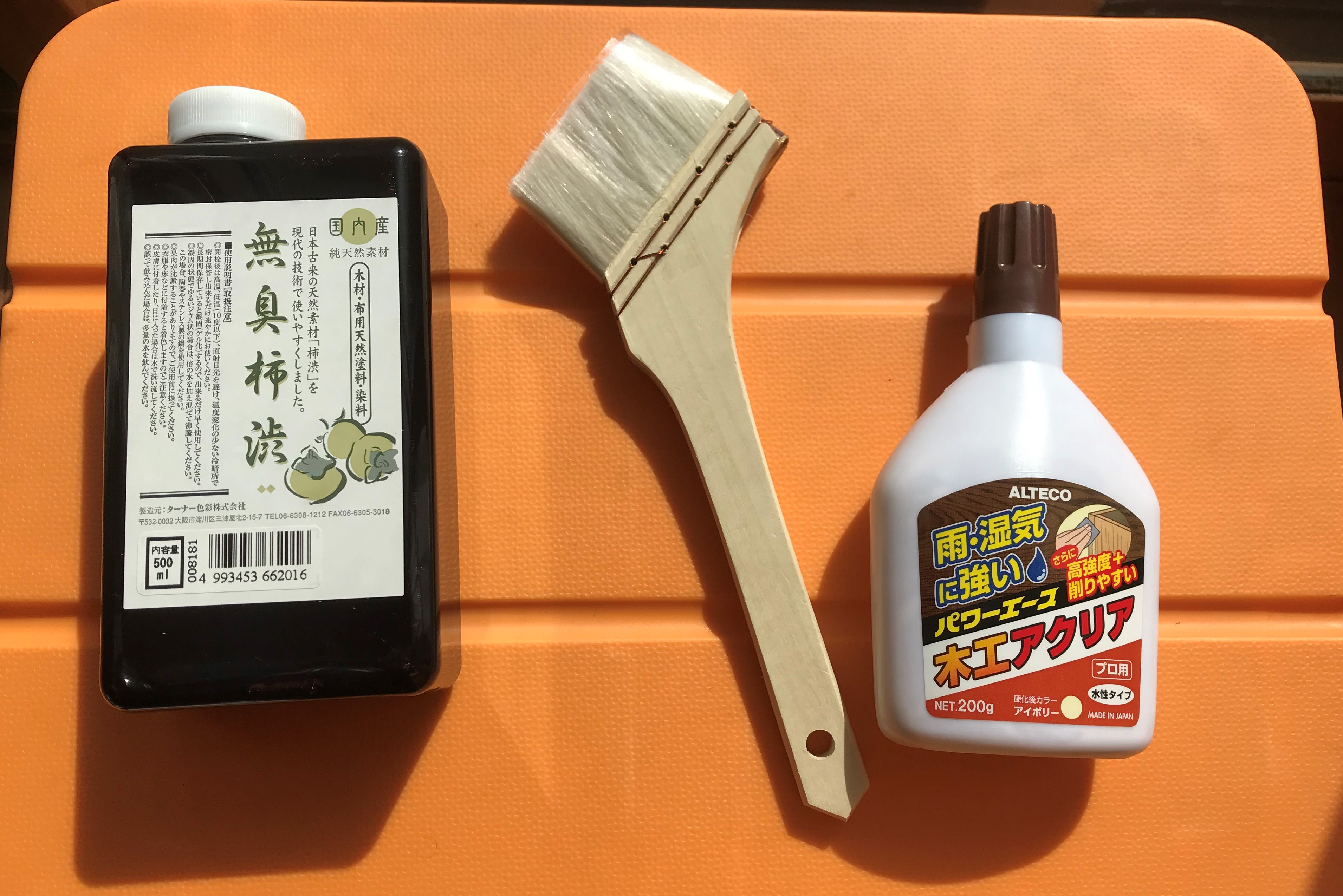 Files :
---
Last update:
July 2, 2021