The Fab Academy is a Digital Fabrication Program directed by Neil Gershenfeld of MIT's Center For Bits and Atoms and based on MIT's rapid prototyping course. The Fab Academy began as an outreach project from the CBA, and has since spread to Fab Labs around the world. The program provides advanced digital fabrication instruction for students through an unique, hands-on curriculum and access to technological tools and resources.
The Fab Academy is a program with a duration of five months, taught by the Massachusetts Institute of Technology-MIT by the creator of the Fablabs, Neil Gershenfeld, with the collaboration of important experts worldwide.
In this program, participants will be introduced, in a totally practical way, to the world of rapid prototyping and digital manufacturing from the most elementary to the development of an integrated project through design, electronics and 3D printing, among other techniques.
ABOUT ME
Hello, my name is IVAN CALLUPE, I'm from Lima Peru. I am a doctor and I am currently doing a specialization in tramautology and orthopedics. Now I am working in a public hospital in Callao-Peru. I like to design equipment for patients. because my hospital is very poor and does not have many resources.   I like electronics and mechanics, I studied industrial electricity many years ago.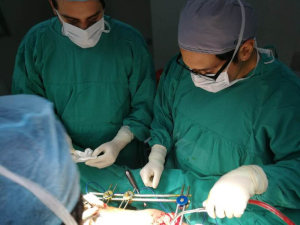 Ivan Callupe Lavado
Medical Doctor
About PROJECT
The external fixator is a device widely used in traumatology. Especially complex fractures.I hope my project has an electronic control of limb lengthening, cheap and with doctor and patient control.
Bone deformities in your arms or legs can occur for a variety of reasons, including congenital disorders, developmental problems, metabolic disorders and traumatic injuries.In many cases, surgeons can lengthen or straighten the bone to improve function and allow normal alignment of the body.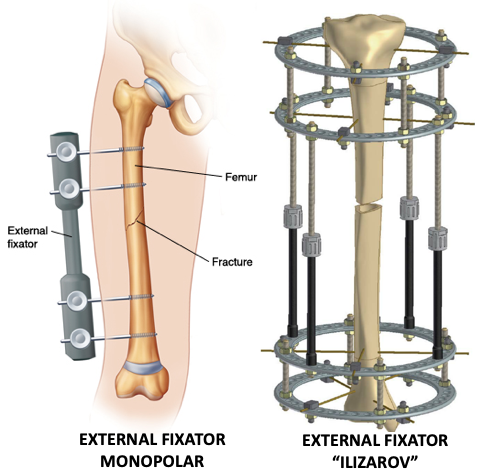 The metal hardware used to gradually move the bone pieces apart can be either external or internal devices. In some cases, both types of devices are used. The external device, called an external fixator, is a series of metal rings that encircle the exterior of the limb. The rings are connected by metal struts. Sturdy metal pins attach the rings to the bone. The patient manually adjusts the struts to lengthen by about a millimeter each day.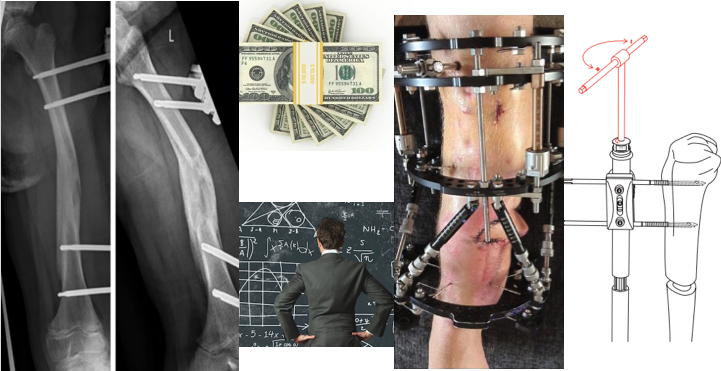 Very expensive (more $ 7,000.00 per device), complicated use (Ilizarov type), Bad self-control of the patient. Bad alignments ...
FAB LAP TECSUP
Tecsup is a private educational organization dedicated to training professionals, as well as providing consulting, research and technology application services.
Visit Website
PROGRESS DEVELOPMENT
You can see the progress of the project. this is updated every week.
Contact Me
Feel free to contact me via email or phone.