Week10. Molding and casting¶
This week do the following
In group assignment, examine the specifications and usage of mold material and cast material.

In the individual assignment, create a mold from the cast-out model.
Cast to confirm completion.
Group Assignment¶
The content of our group assignment is here
Week10 Group Assignment
Impressions¶
There are many types of molding materials.
Although only one kind of material was used this time, it will be necessary to use it properly depending on the application.
Molding and casting¶
1 Designing¶
Designed the button using Fusion360.

Create a spout and an air passage.

Hold the two boxes and cut the button part.

Press the created two boxes against the wax mold to cut

Press the created two boxes against the wax mold to cut
2 Milling wax¶
Materials and tools used.
Milling wax

Tools

Rough Cut
Finish Cut

Software

MODELA Player 4 (Included in the MDX-15)
Milling with MDX-15¶
Rough Cut
Rough cutting is I took a method of shaving 1 mm each layer with Up Cut.
Cutting area is Make it smaller than wax, and include all the processing area.
There is no need to scrape the outside of the wax.
Cutting
Finish Cut
4. The finish cut I took a method to scrape in one direction.
*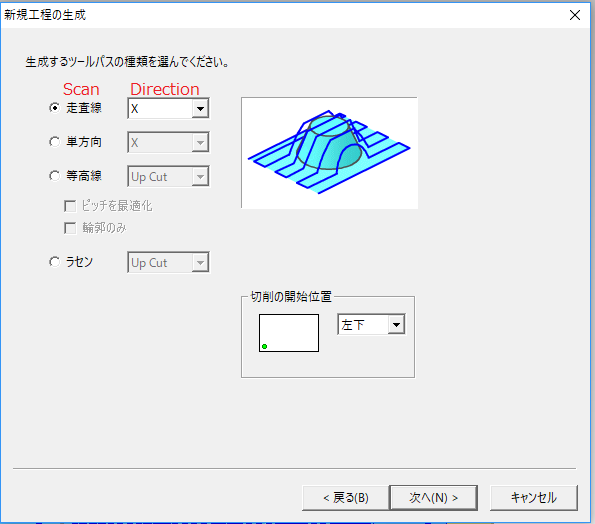 When making the finish cut, I had to limit the surface to be processed from the following things.
If do a finish cut at a depth of 6 mm or more, the shank will hit the wall.
*

Cutting area is
Include all the parts that need to be removed to the extent that the tool does not hit the wall

Cutting

Finish cut area.
3 Mold and Cast¶
Materials used.
Mold and casting materials

Mix A and B for mold with 1:1 (Weight).

Pour into wax mold.

Wait for 30 minutes (cure time)

Take out

Combine

Mix solution A and solution B for casting at 100: 90 (weight)

Pour into mold

Take out
Coloring¶
When coloring urethane resin, use a urethane colorant.
This mixes only 0.01%-3% of the total weight.
Deliverable¶