About me¶
Hi! I am Yozi Shimakawa. I am an Programmer.
I was born and raised in Japan.
I can only speak a little English, but I have always wanted to attend this class, so I would like to do my best.
My Motivation¶
I read "FAB" book when I was a college student and I know the existence of this lesson.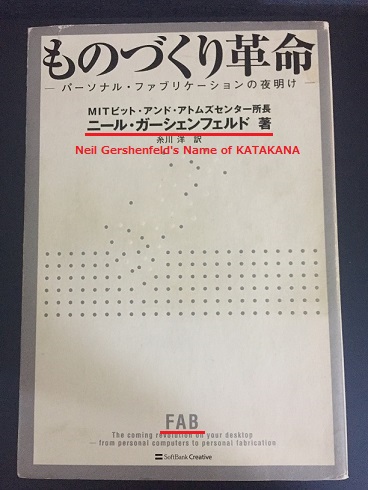 Since then I thought that I wish I could take this lesson.
And I think that I am very fortunate given the opportunity to attend this year.
Skills before taking classes¶
Programming
3D modeling
Musics

Wwise

Wwise-101, Wwise-201, Wwise-251, Wwise-301

Skills acquired after class¶
Project Design
Project Management

Flow to complete the project

Electronics

Knowledge and skills to create circuits

Programming
Molding & Casting