Week04. Computer controlled cutting¶
This week, the practice of parametric modeling process in group assignment.
I made press fit kit.
1. Research in Group assignment¶
We determined the appropriate offset value for press fitting using cardboard.
1-1. Envilonment¶
Place

Participant

Cut target

Cardboard(3mm)

actual measured value is 2.82


Cut Machine

Universal VLS Desktop VLS2.30

Used Software

Fusion 360
InkScape
CorelDRAW
1-2. Measure offset value¶
First, We talked about how we understand. Decided to use a generator.
As a result of combination, it was judged that 2.6 mm is suitable.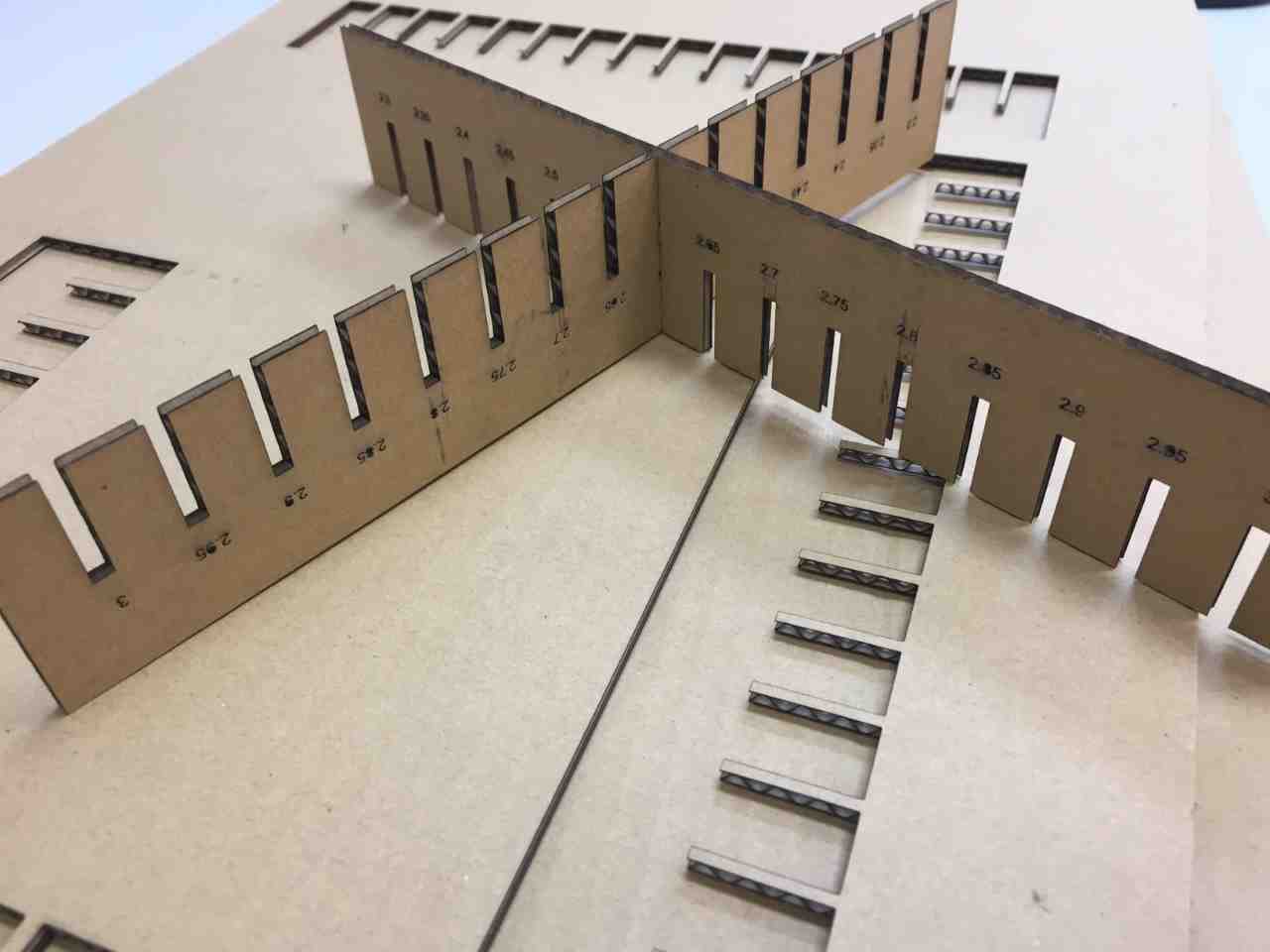 Next, we cut out a rectangle of 50 mm outside and 30 mm inside, and confirmed whether the size has changed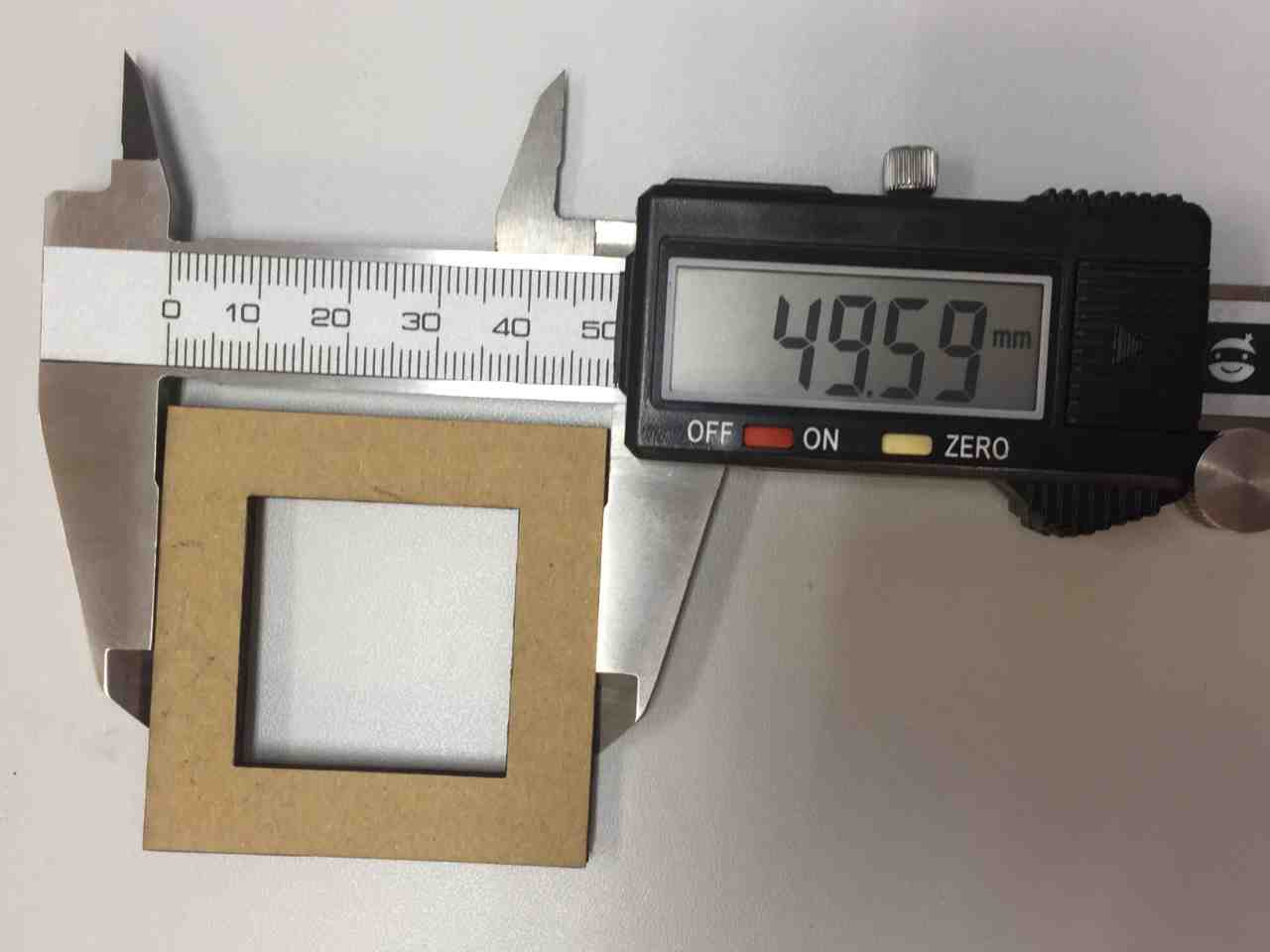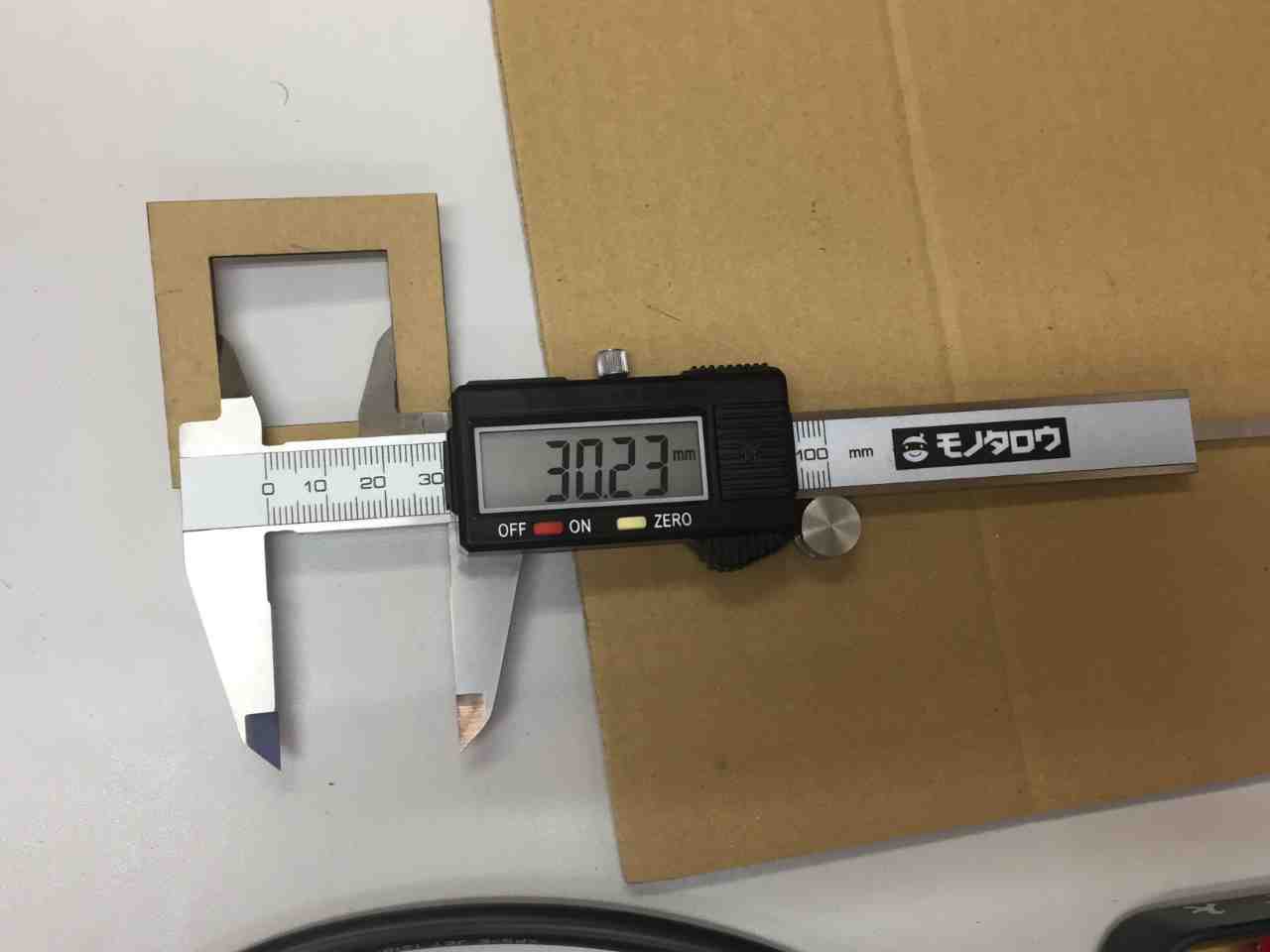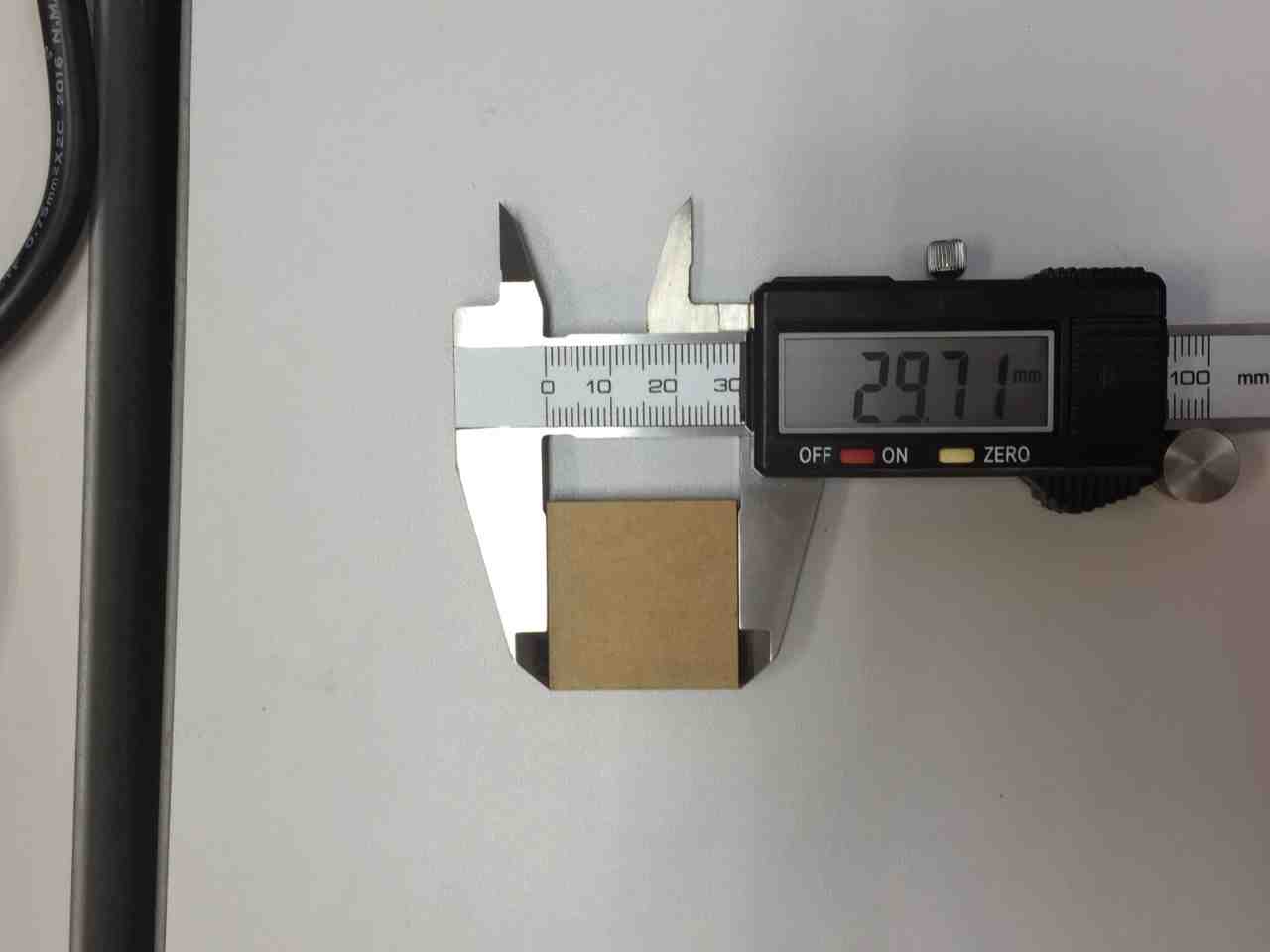 We calculated that the cutting width of the laser is about 0.3 mm.
2. Laser Cutter¶
By group assignment, we found the proper offset. Based on that, create a parametric pressfit kit design.
2-1. Make Pressfit kit¶
Sketch…
Extrude & Fillet
Export SVG with Shaper Utilities
Cut & Assemble
A good example to fail if make it without thinking.
Take2¶
Sketch…
Extrude & Fillet
Export SVG
When to bend Which direction to cut.
Cut
Top cut in the vertical direction, bottom cut in the horizontal direction

When objects are too close together, sparks will burn.
Assemble
Those cut in the horizontal direction made a circle cleanly.

Another cut in the vertical direction broke halfway.
3. Vinyl Cutter¶
Try SandBlast In Fablab Kannai.
used Software
used Machine
3-1. Design¶
The sandblasting design is as follows.
Design

Create CutPattern with SilhouetStudio

Insert Logo & Pattern

Trace Design
Generate CutPattern

Cut…

Textured


SandBlast


Finish

4. Files¶